How Much is Your Favorite Star's Net Worth?
DAVID COPPERFIELD | EST. $1 BILLION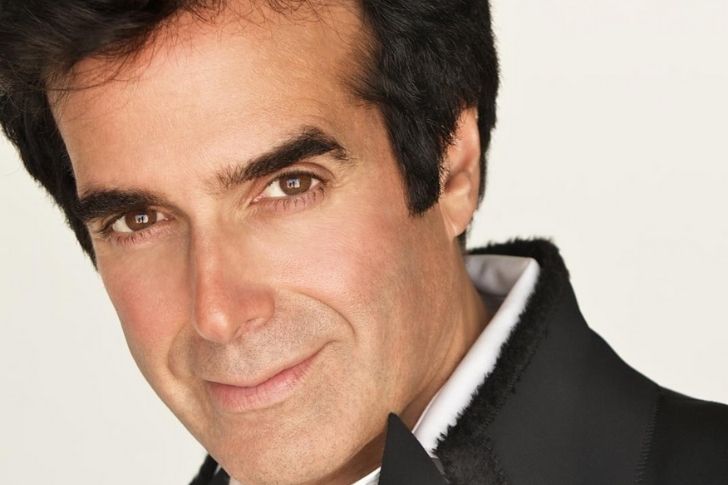 David Copperfield's journey into the world of magic started when he was ten years old. A few years later, his massive potential and talent would take recognition by the Society of American Magicians and be the youngest person to be admitted into their community. By 19 years old, he was already performing magic on stage called Magic of David Copperfield. He did his act at Honolulu's Pagoda Hotel in Hawaii. By 1977, he would rise to TV fame with the help of the investments of ABC and later see a feature in a special titled The Magic of ABC. A year after, CBS picked up his act and premiered The Magic of David Copperfield. It aired until 2001.
The New Jersey-born magician is one of the wealthiest magicians in history, and currently, he has a net worth approximated at $1 billion. Apart from his TV show, he periodically makes an appearance on TV shows and films and has even co-produced the movie Now You See Me 2.
MICHAEL JORDAN | EST. $1.6 BILLION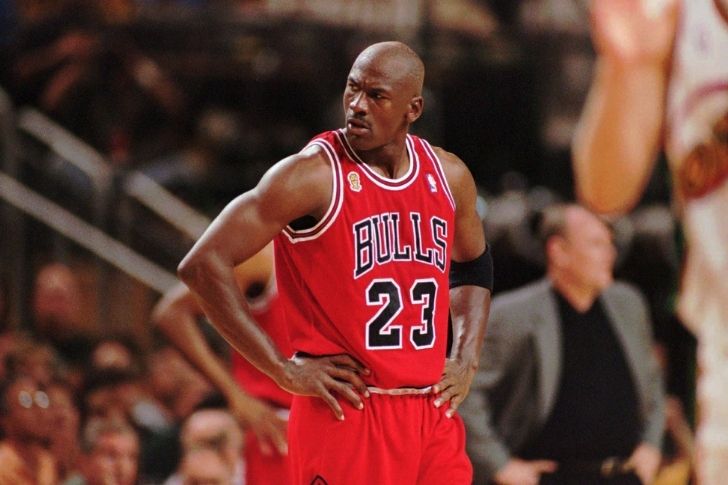 As of July 2021, Forbes estimates Michael Jordan's net worth at $1.6 billion. He is a former professional basketball player, and he built his massive sports empire's foundations during his time with the Chicago Bulls. Jordan is a legend of the sports and is arguably the best player to have ever graced the courts. His impressive display of athleticism and immortalized clutch plays inspired an entire generation of players to a certain degree. Moreover, he has won six NBA championships throughout his career.
Like any star athlete, apart from his total career salary of $90 million, his massive wealth primarily comes from endorsement deals and other business ventures. His partnership with Nike with his best-selling basketball shoe series, Air Jordans, and Gatorade and Hanes raked in a hefty $1.8 billion pre-tax. His other ventures include his co-ownership of the Charlotte Hornets, which he sold minority stakes in 2019 valued at $1.5 billion.
CATHERINE BELL | EST. $15 MILLION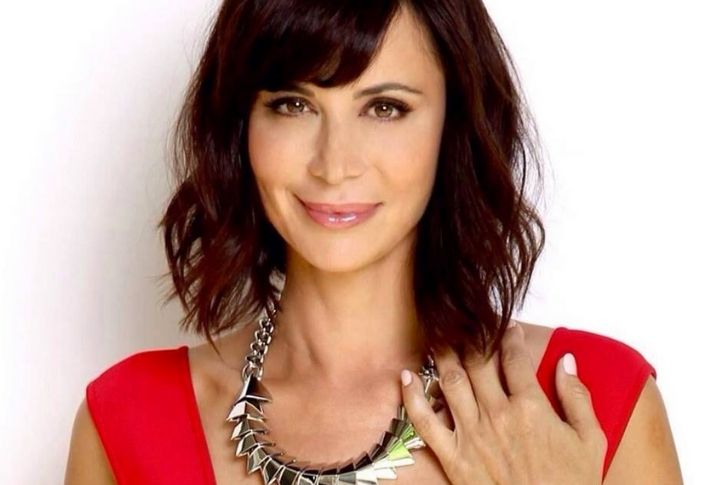 Catherine Bell is a famous American-British actress and model. Her claim to international fame was her portrayal of Lieutenant Colonel Sarah MacKenzie on the critically acclaimed TV show JAG. And from 2007 until 2013, she is also known for her role as Denis Sherwood on the series Army Wives.
As of 2021, the London-born actress's net worth rose to an impressive $15 million. Her journey towards such a degree of fortune started at Beverly Hills, where she studied acting. Initially, she wanted to become a physician and even took up Biology during her college years at UCLA. Simultaneously, while honing her acting skills, she was earning as a masseuse. And one of her initial film roles was in the 1992 film Death Becomes Her as a body double for Isabella Rossellini. A few years later, she would finally receive an offer for her iconic role in the military law drama series.
KATHIE LEE GIFFORD | $60 MILLION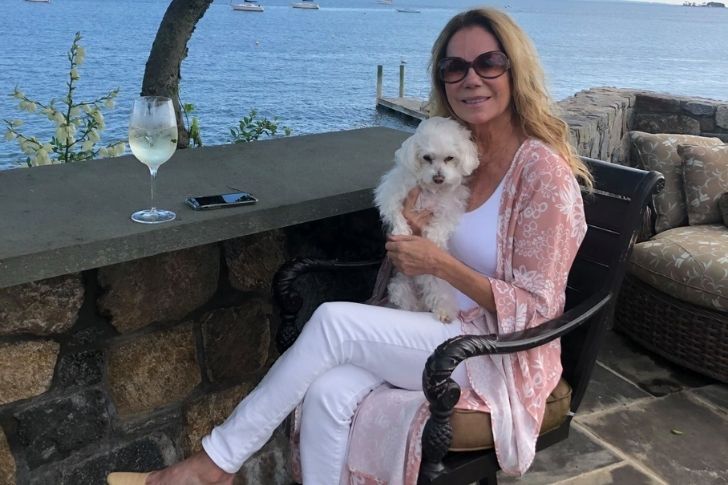 Kathie Lee Gifford is a famous TV host, writer, actress, and singer. She is a multi-talented figure in the TV industry and is best known for being a talk show host. Her prominence was brought about with her stint on the show Today and Live! With Regis and Kathie Lee.  She has been nominated for an Emmy Award several times throughout her career and finally took credit with one in 2010. And as of 2021, her time in the industry has earned her a hefty net worth, estimated at $60 million.
The Paris-born host began her illustrious career back in the '70s. She started as a singer on the game show Name That Tune. And in the '80s, she landed a gig as a co-host for The Morning Show, replacing Anne Abernathy. The show would later see an overhaul with a new name, Live! With Regis and Kathie Lee.
TYLER PERRY | EST. $800 MILLION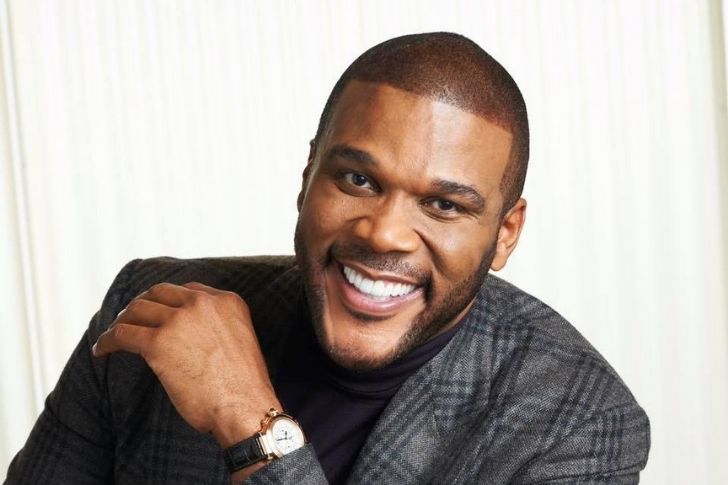 Tyler Perry is a distinguished producer and writer in Hollywood. His success has brought about his enormous fortunes and an impressive net worth of an estimated $800 million as of 2021. His signature themes of a sarcastic portrayal of an African-American household were his ticket fame and have brought immense commercial success to his films and sitcoms.
Tyler's career is undoubtedly a success story. He was a struggling writer back in the day, but he focused his investments on writing plays and musicals. One of his first successful musicals was in 1996, titled I Know I've Been Changed. In 2000, he produced the play I Can Do Bad All by Myself, where he debuted one of his most iconic characters, Madea, played by himself. And in 2005, Tyler would finally move on to the big screen with the movie Diary of a Black Woman. Since then, he has risen to prominence writing, producing, and even starring in TV shows and movies.
PAUL MCCARTNEY | EST. $1.2 BILLION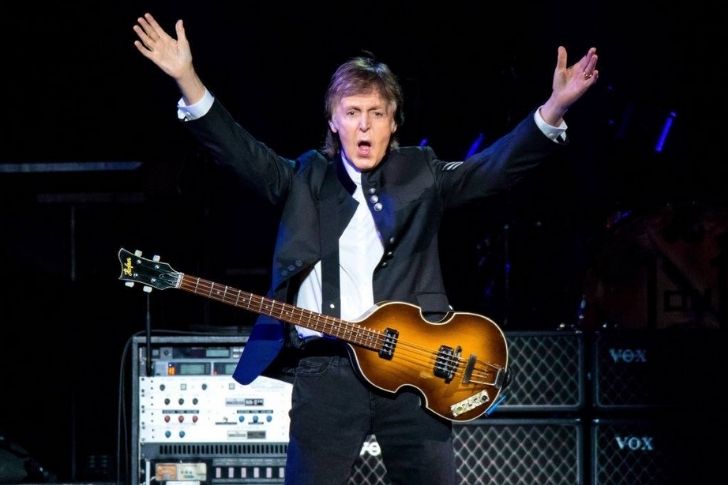 Paul McCartney is a living legend and one of the UK's musical gems. He is a former member of the global phenomenon known as The Beatles. The band from Liverpool took over the radio waves across the world during the '60s. When they disbanded, McCartney then fostered a solo career, which would only further his claim to international prominence.
As of 2021, Sir McCartney is given credit for being one of the wealthiest musicians in history. After all, his music has been one of the inspirations for what modern-day pop has become. From touring across the globe, he quickly rakes in at least $50 million. And when you take into account all the royalties and licensing fees from his long list of hit songs and albums, it would be not surprising to know that he currently has an incredible net worth of $1.2 billion.
GWYNETH PALTROW | EST. $160 MILLION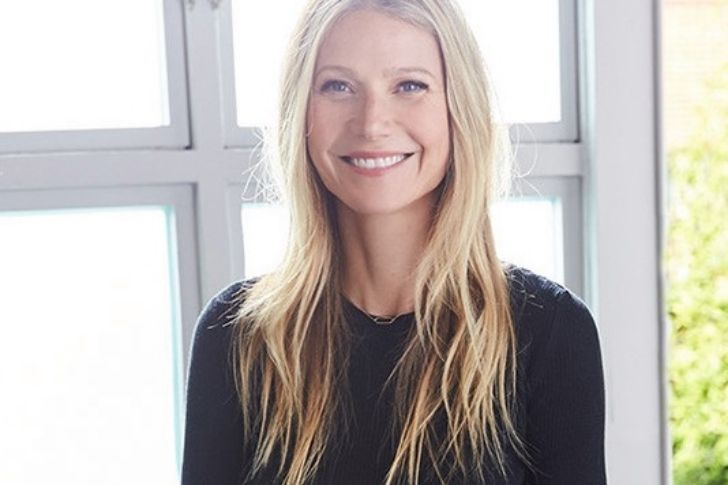 Gwyneth Paltrow is one of the prominent stars of Hollywood. She rose to fame back in the '90s starring in a string of box office hits such as Flesh and Bone, Hook, Doubt, and Seven. Moreover, her career catapulted to a degree of international fame with her award-winning role on the critically acclaimed film Shakespeare in Love. And in the 2000s, she would be cast for the position of Pepper Potts for Iron Man. Moreover, this would lead to one of the industry's most successful film franchises in history, the Marvel Cinematic Universe.
As of 2021, she has a jaw-dropping net worth of $160 million. Although she gets millions from her illustrious acting career, she also receives a bulk of her income from her successful lifestyle brand Goop. It began as an online newsletter promoting better living through healthier choices. Since then, it has diversified its services towards e-commerce with products for home and beauty and a print magazine, and a podcast.
ELON MUSK | EST. $162.5 BILLION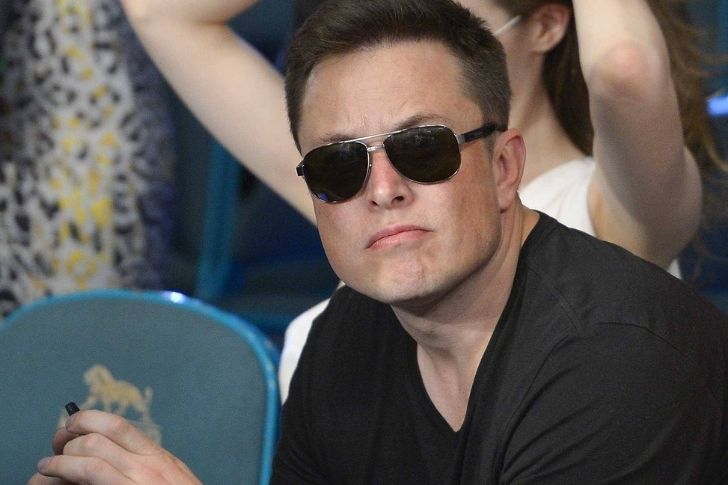 Elon Musk is probably the most famous billionaire in modern pop culture. As of July of 2021, Forbes estimates his net worth at $162.5 billion. He is a native-born citizen of South Africa and immigrated to Canada at 17 years old. Eventually, Elon would get his degree at the University of Pennsylvania in the US. And just like any billionaire, he gets his massive income from a diversified portfolio of businesses.
One of his flagship companies is Tesla. It is one of the world's prominent brands of electric cars to date, and he owns 21% of the company's shares. Apart from this, he is a pioneer in revolutionizing space transportation with his SpaceX company. The rocket company sees a value at over $74 billion since its latest funding last February. He is genuinely amongst the geniuses of our time and has etched his name in history with space exploration expeditions, most notably on Mars.
GEORGE LUCAS | EST. $7 BILLION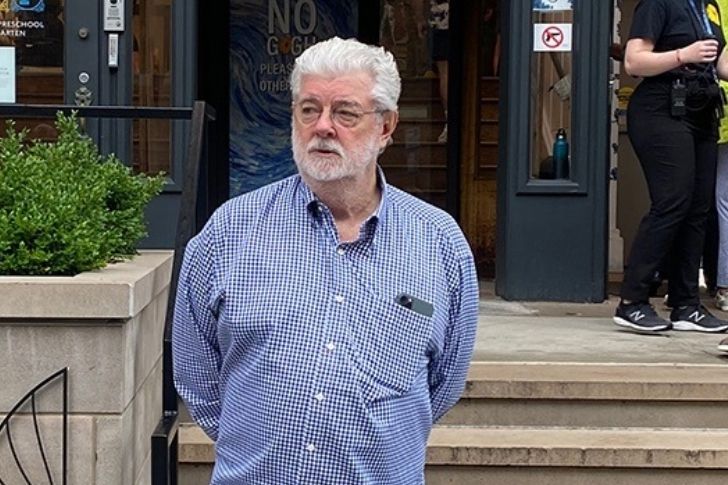 George Lucas is a distinguished Hollywood director, producer, and writer. He is amongst the most successful and wealthiest filmmakers globally, and Forbes, as of July 2021, estimates his net worth at $7 billion.
Lucas is a native of California. There, he finished his formal education, attending USC. His career eventually led him to become one of the most celebrated figures in the sci-fi genre. He is given eternal credit for the creation of the Star Wars franchise. It is a product of his production studio, Lucasfilm, which he established back in 1971. It was a massive money-generating machine for the director in terms of merchandising and box office earnings. In 2012, he sold the organization to Disney in cash and stocks for $4.1 billion. Nowadays, Lucas is focusing his attention on giving back and is a known philanthropist. His charity reportedly owns over $1 billion in assets.
OPRAH WINFREY | EST. $27 BILLION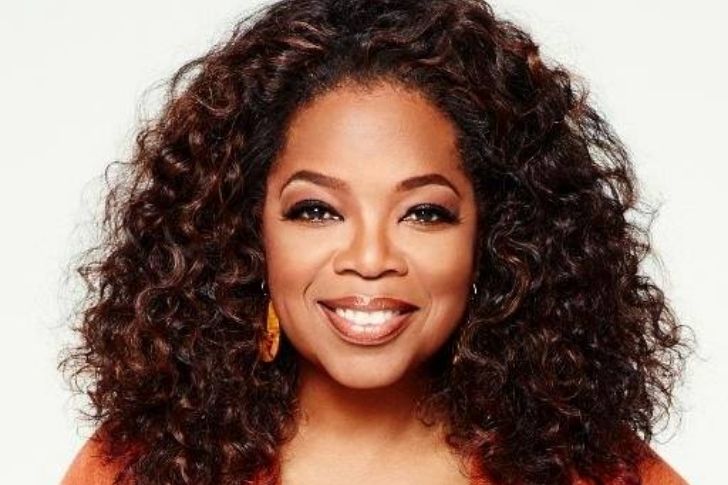 Oprah Winfrey is a media mogul. She established a foothold in the industry as a TV personality. Her claim to international fame was her talk show, which aired for over 25 years. People from every nation tuned in to the Oprah Winfrey Show to watch and hear from her latest hot takes from 1986 to 2011. Her distinguished time at the talk show was her foundation for building a media and business empire. And as of July of 2021, Forbes approximates her massive net worth at $27 billion.
Oprah aptly takes the label as the Queen of Media with multiple investments in several bestselling books and her broadcasting network. Her shares at the network are reportedly at 23%, valued at over $65 million. Apart from this, she also has a 10% stake in the health awareness company Weight Watchers and also serves as their brand ambassador.
MORGAN FREEMAN | EST. $250 MILLION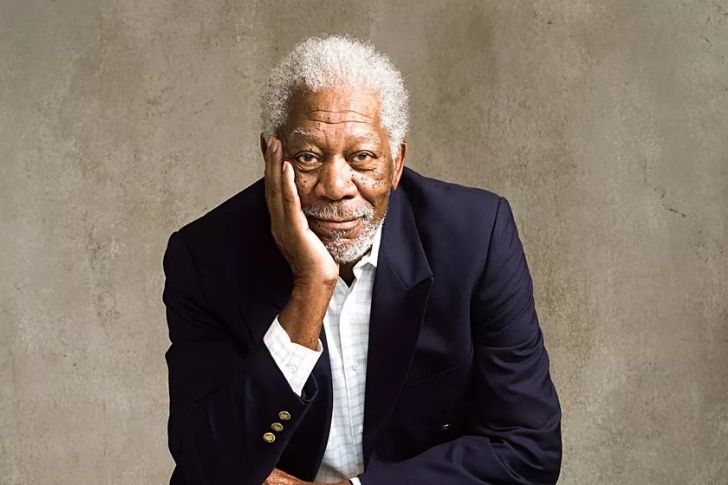 Morgan Freeman is one of the celebrated stars of Hollywood. As of 2021, his long-running decorated career in the industry has earned him an impressive estimated net worth of $250 million.
The African-American actor was born in Tennessee in 1937. He enlisted in the US Air Force after graduating and before pursuing a career in acting. His start in the industry was in the soap opera Another World. Since then, he starred in critically acclaimed films such as Shawshank Redemption, Million Dollar Baby, Seven, and Bruce Almighty, among many others. Moreover, his career has led him to work with some of the best of the best in the industry, such as Clint Eastwood, Brad Pitt, Tom Cruise, Tim Robbins, and many more. He is known for his baritone voice composition, in which he occasionally utilizes narration roles such as in the iconic War of the Worlds and cult-favorite March of the Penguins. Most often than not, he also plays the part of the father character, which suits his acting style and overall demeanor.
MICHAEL J. FOX | $65 MILLION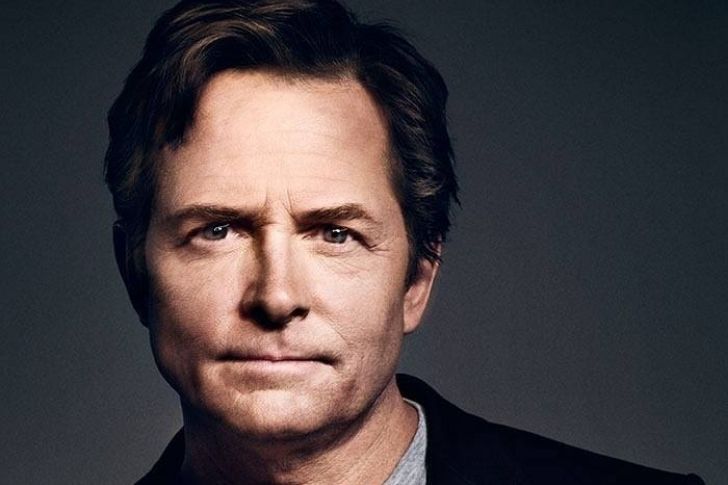 Back to the Future became one of the most popular films of the 1980s. Marty McFly, played by Michael J. Fox, mistakenly goes from 1985 to 1955 via the time machine invented by his mentor and buddy Doc Brown. Fox has had a long and illustrious career in the entertainment sector, spanning over three decades. So, how much wealth and investments has he amassed at this point?
Since the 1970s, he has had various performing roles in films and television shows, all of which have contributed significantly to his current net worth. Aside from the Back to the Future franchise, Fox has had success in films such as Teen Wolf, Doc Hollywood, and The American President. With a long-running part on the sitcom Spin City, the actor found comedy gold once more. With almost forty years in show business under his belt and at least one project in the works, Fox has amassed a wealth of $65 million.
BETTY WHITE | $75 MILLION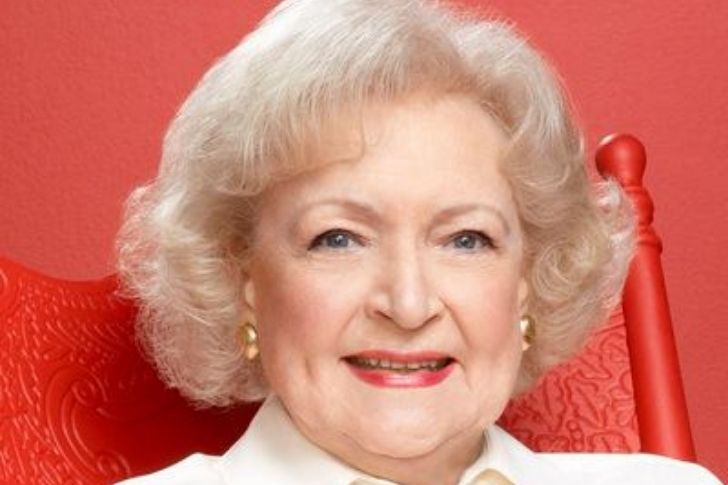 Betty White is a living icon in the entertainment industry. She worked for as long as she has and established herself as a household name and a revered Hollywood figure. White hasn't stopped working since she began, and each new credit adds to her illustrious career. Grandparents may recall her from old game shows, while their grandchildren recognize her from Toy Story 4. And it turns out that working as much as White has for as long as she has paid off. What is the estimated value of the television legend?
From The Betty White Show to The Golden Girls, the 98-year-old legend has garnered a slew of Emmy wins. White has amassed wealth from her many years in Hollywood as if all of her success wasn't enough. White's net worth has been as high as $75 million. If that figure is even close to accurate, it's a monument to her tremendous run of success in the entertainment industry.
SANDRA BULLOCK | $250 MILLION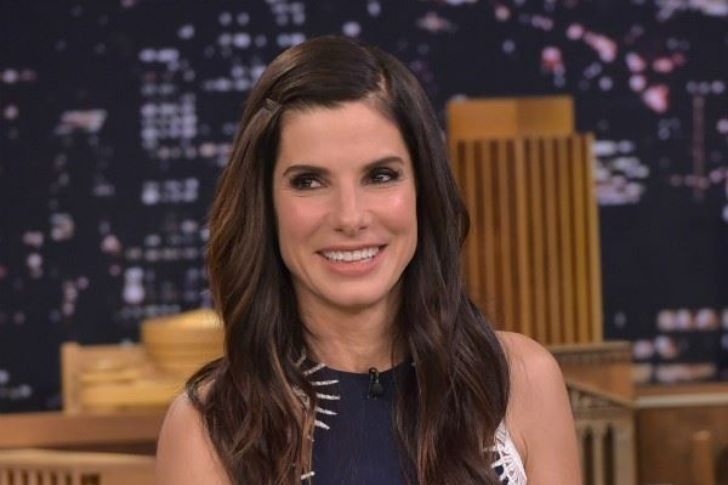 Sandra Bullock has a net worth of millions and is one of Hollywood's most well-known actors. Bullock started her acting career in Hollywood in 1992 with the film Love Potion No.9. Then, Sandra got a role in the film Speed and became an instant hit. Nothing, however, can compare to her phenomenal triumph with the Hollywood picture Gravity. No one in Hollywood predicted it would be as successful as it was. Despite this, the film broke all box office records and gained critical acclaim.
Sandra has also tried her hand at voice acting, and with the Minions movie, she succeeded admirably. Aside from that, Bullock has also become a film producer. She also owns Fortis Films, a producing company. As a result, her job as a producer has contributed significantly to her investment money. Her perseverance paid off, as she now has a net worth of over $250 million.
Rowan Atkinson | $100 MILLION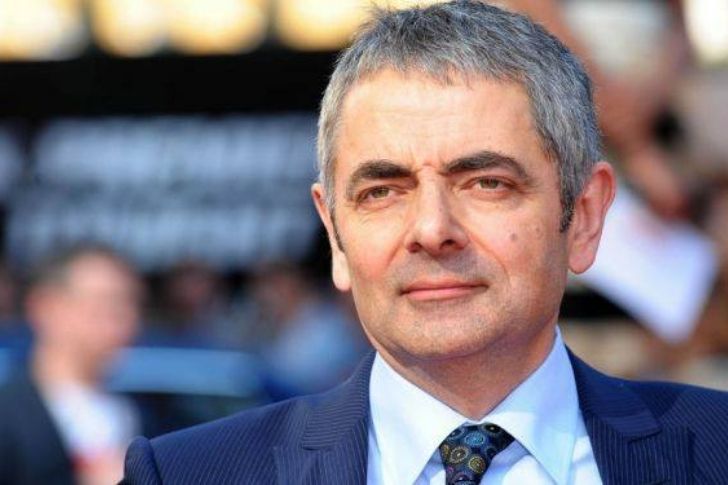 He barely talked in Mr. Bean, but he indeed made our stomach hurt because of laughing. However, in case you didn't know, before he even appeared on screen, he initially worked at a radio show known as The Atkinson People where he uses various voices, his own, as a medium to interview different people. Eventually, he broke into television and credits numerous projects, including Canned Laughter and the highly successful Black Adder. After the small screen, he conquered the big one by starring in the movie Never Say Never Again. Since then, he has made appearances in several Mr. Bean movies, and even voice acted as Zazu in the 1994-animated film The Lion King.
After his former split with former wife Sunetra Sastry, with whom he had two children, he formed a relationship with Louise Ford, who happens to be a comedian herself. As of 2020. Rowan Atkison is worth $150 million, according to Celebrity Net Worth.
Reese Witherspoon | $200 MILLION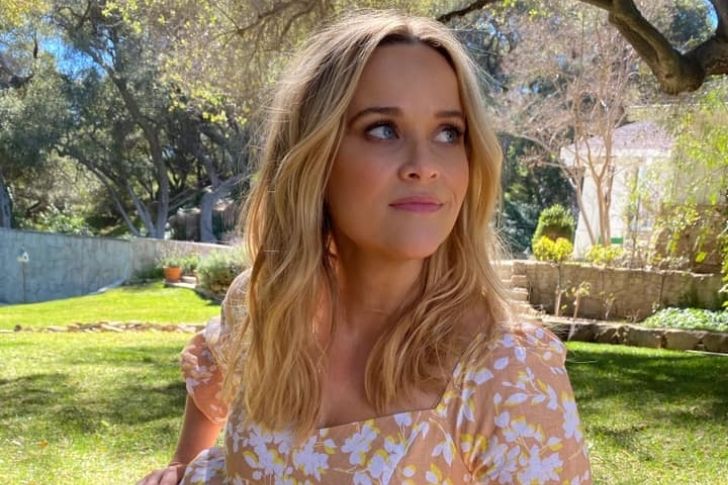 Reese has grown and aged before everyone's eyes. Her breakthrough film Legally Blonde to her Academy Award-winning performance in the movie Walk The Line, until her current acting credit from the TV series The Morning Show. She is no less than an outstanding actress; that's why it's no surprise that she's been raking millions of dollars through the years during her time in the entertainment industry.
As of 2020, Witherspoon has a hefty net worth amounting to $200 million. She has accumulated this amount by starring in various acting projects and serving as the executive producer. In December 2020, she reportedly dropped a stunning $15.9 million for an estate in the well-loved neighborhood in Los Angeles, which is Brentwood. Other known prized possessions are from what seems to be her favorite car brand — Porsche. She played with a Panamera and a Cayenne.
Victoria Principal | $350 MILLION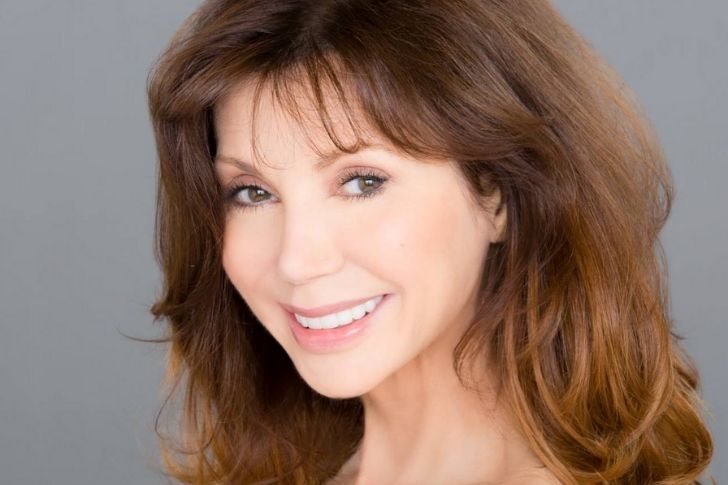 She didn't settle with the paychecks she received as an actress, so she established her own skincare company named Principal Skincare in 1989. Since the said launch, it has earned over $1.5 billion in revenues and receives expectations to grow. However, she eventually sold it to Guthy Renker for an unknown value but was rumored to be between $100 million and $200 million. Consequently, her net worth grew tremendously to $350 million.
As an actress, she is known for a series of acting projects, including the 1972 fan-favorite film The Life and Times of Judge Roy Bean and Dallas's TV series, where she received acting nominations from the Golden Globes. Aside from her skincare business, she also had real estate investments. She reportedly owns properties in Beverly Hills, Malibu, and Big Sur, California alone. In addition, the Principal also acquired a mansion in Switzerland.
Larry David | $400 MILLION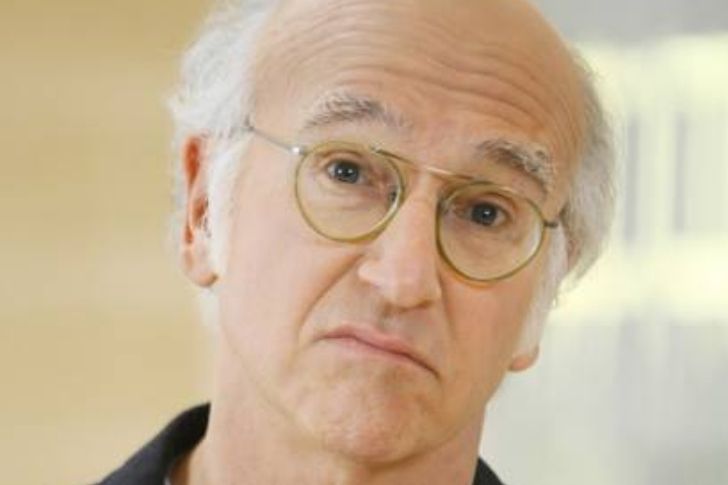 He takes recognition for being the syndicated show Seinfeld with her friend Jerry Seinfeld. This sitcom also helped him win his two Primetime Emmy Awards. In addition, he also gained a degree of recognition after he starred and created the series from HBO, Curb Your Enthusiasm. From all his work as an actor, comedian, and TV producer, David has garnered an incredible net worth amounting to $400 million. Aside from the professions mentioned above, he is also an exceptional writer, which turned into solid experience in 2010 after receiving the Laurel Award for TV Writing Achievement from the Writers Guild of America. He reportedly wrote the TV comedy series Fridays and briefly for the long-running Saturday Night Live.
Some of the known purchases he made are sprawling 11,272 sq. ft. estate in Pacific Palisades, which he already sold for nearly $13 million, and his car collection includes a Toyota Prius and BMW i3.
Judge Judy | $150 MILLION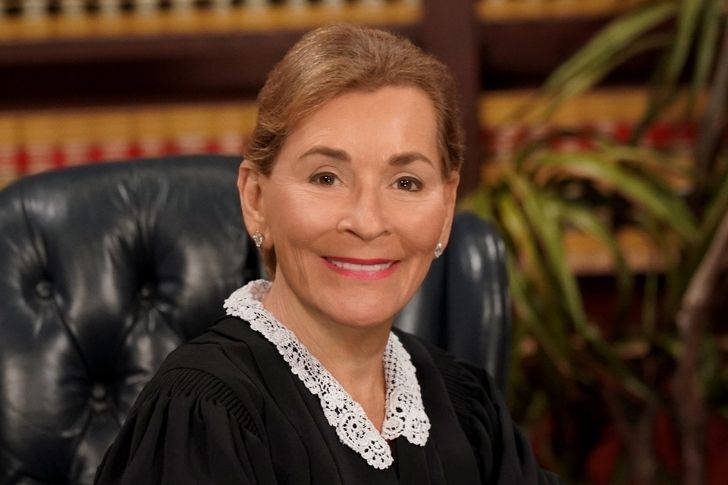 Judith Susan Sheindlin, popularly known as the infamous Judge Judy, is a law practitioner who became a popular television personality and producer. She has been working on Judge Judy, an arbitration-based courtroom series, which already won three Daytime Emmy Awards. To properly know her, she attended American University, pursued her JD in New York Law School, and eventually became a full-fledged lawyer in 1965 after he passed the state bar examination in New York.
For her work benefiting many people, she received a role to be the recipient of the Lifetime Achievement Emmy in 2019. According to Celebrity Net Worth, Sheindlin's fortune is valued at a staggering $400 million, with an annual salary of $47 million and can go as high as $150 million. Surprisingly, the law is not just her forte; financing too. She reportedly invested her hard-earned money on real estate that can go further to $100 million.
Blake Lively | $30 MILLION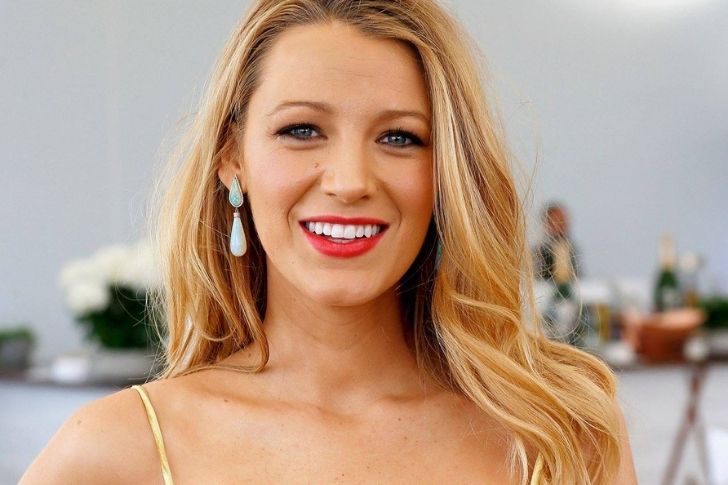 Undeniably, one of the most exquisite faces in Hollywood. Just like other big names, she also blossomed before the eyes of the mass. Blake gained an inexplicable degree of recognition after starring in the syndicated TV series Gossip Girl, where Blake effortlessly portrayed the role of Serena van der Woodsen from the first season in 2007 until the last in 2012. She reportedly received $60,000 per episode at the show's peak, which undoubtedly contributed to her current net worth of $30 million.
If we're to combine her husband's fortune, Ryan Reynolds, that will be $180 million. The couple met at the filming of their starring film, Green Lantern. They eventually tied the knot in 2012 and now have three lovely children, James, Inez, and Betty, all of which received mentions in their friend Taylor Swift's song "Betty." Indeed, the star-studded relationship is one of Hollywood's most sought-after pairings in years.
Trevor Noah | $100 MILLION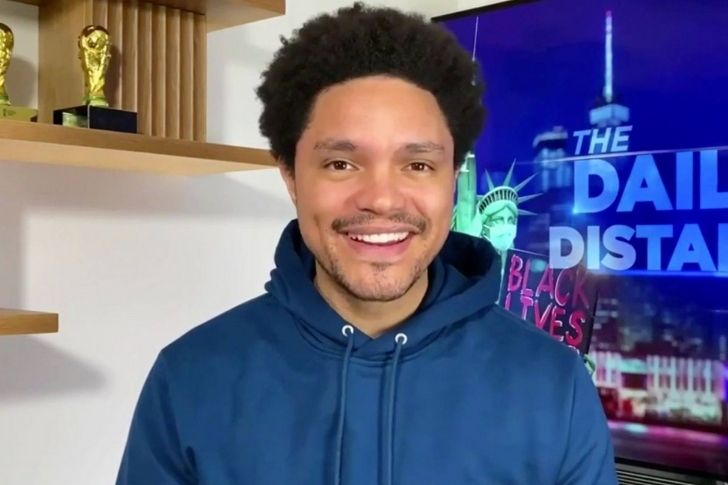 He is a South African actor, comedian, radio DJ, and TV host. After establishing his name in stand-up comedy, he received his big break in the US, replacing Jon Stewart as the timely host of The Daily Show, aired on Comedy Central. During his initial years working for the show mentioned above, Noah reportedly received an annual salary between $5-$8 million, significantly lower than the former host's $25 million, at least. In 2017, he signed a deal with the network, drastically raising his paycheck to $16 million per year.
As per Celebrity Net Worth, the famous TV personality has a very impressive fortune valued at $100 million. He hasn't been married, never hired an attorney for divorce, and he might be single as rumors spread that he already called it quits with Titans actress Minka Kelly. Trevor even bought a sprawling house in Bel-Air worth $27.5 million.
Arnold Schwarzenegger | $400 MILLION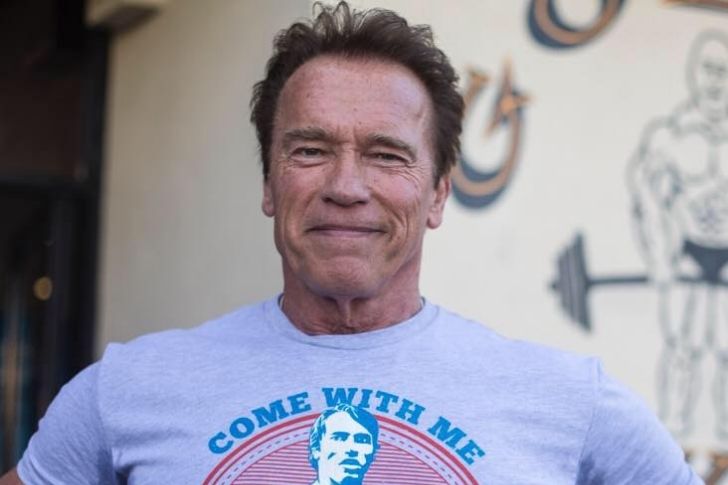 His body-built indeed is his biggest asset that has given him a considerable spot in the entertainment industry. Apart from the Terminator film franchise, Arnold also had commendable acting credits in the similar franchise The Expendables and Escape Plan. Arnold Alois Schwarzenegger is an actor and a businessman, retired bodybuilder, and former politician. If you're out of the loop, he was the 38th State Governor of California, where he served from 2003 to 2011.
He was long married to Maria Shriver since 1986. Unfortunately, the couple parted ways in 2017. They had four children, including the handsome Patrick Schwarzenegger, who decided to follow his father's footsteps and entered the show business and became an actor. However, Arnold revealed that he also had a son with his former household employee, Mildred Patricia "Patty" Baena, a secret he kept from his now ex-wife for more than a decade. As of 2020, he has a massive net worth of $400 million.
Ryan Seacrest | $450 MILLION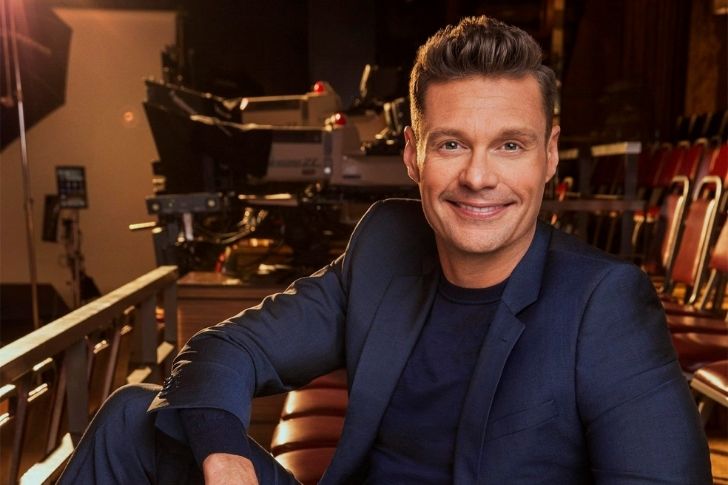 Ryan has had numerous projects and investments in the entertainment industry that he accumulated an incredible fortune. As most people know, he is a radio personality, TV host and producer, who rose to fame as the irreplaceable host of the singing competition show American Idol. Other shows he shows investments in the front, On Air with Ryan Seacrest at iHeartMedia's KIIS-FM and Live with Kelly and Ryan, show he started working in 2017, replacing Michael Strahan. Apart from working in front of the camera, he also works as executive producer for Keeping up with the Kardashians,
Ryan John Seacrest was born in the bustling city of Atlanta, Georgia, but raised in Dunwoody, the same state. He might be a dropout from the University of Georgia. Still, everything indeed worked out for him, considering that his 2020 net worth is $450 million, while his typical annual salary is $75 million.
Charlie Sheen | $10 MILLION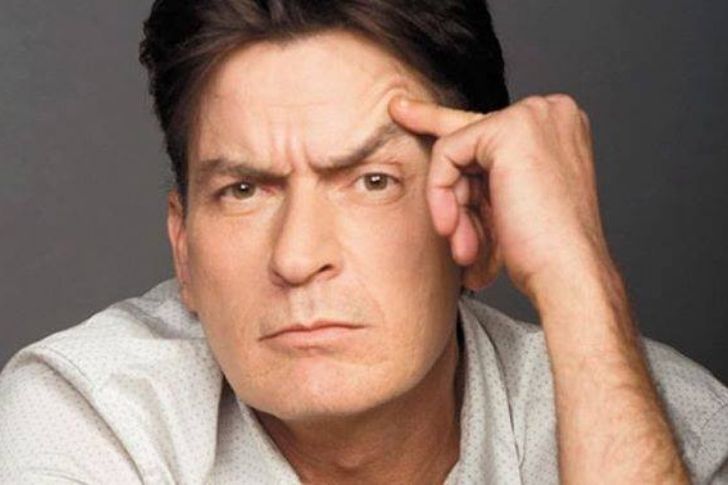 Carlos Irwin Estévez, popularly known as Charlie Sheen, gained impressive fame for various acting projects, including films The Three Musketeers and The Rookie. He also starred in Spin City, a sitcom aired on ABC, receiving a Golden Globe Award for Best Actor. Subsequently, he received a casting in another sitcom, with CBS, Two and a Half Men, as Charlie Harper. He reprised the role from 2003 to 2011 and even became the highest-paid actor on TV, reportedly pocketing a whopping $1.8 million per episode. Sadly, because of his problematic disposition, in addition to marital problems and illegal substance use, the network axed their relationship with the actor.
Sheen's net worth downgraded drastically from earning at least $40 million annually, mainly because of his legal battles with former wives, medical expenses, and payment for his lawyer. According to the credible Celebrity Net Worth, he still has a stunning fortune amounting to $10 million.
Lindsay Lohan | $800,000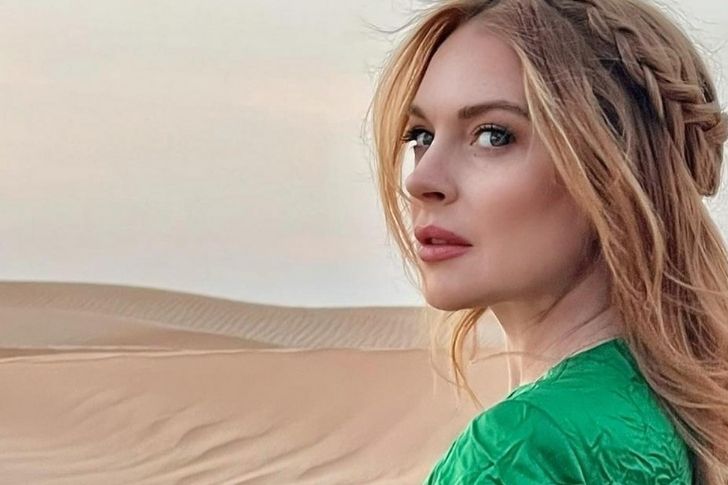 The quote "You already had it, but you let it go" somehow works for her. Her career was to an incomparable degree after being cast in the classic movie Mean Girls, alongside Rachel Adams. However, due to illegal substance use and legal and personal problems, Lindsay's career started to circle the drain, and it's still uncertain if she could ever get back on her feet and redeem her spot in the showbiz industry. Other screen projects she was in were The Parent Trap and Confessions of a Teenage Drama Queen. In addition, her fame also assisted her in getting a record deal and eventually released a couple of albums, Speak and A Little More Personal (Raw), respectively.
As of 2020, Lohan is worth $800,000, an amount that is way smaller than her movie career earnings of $28 million, according to Celebrity Net Worth.
ED SHEERAN | EST. $200 MILLION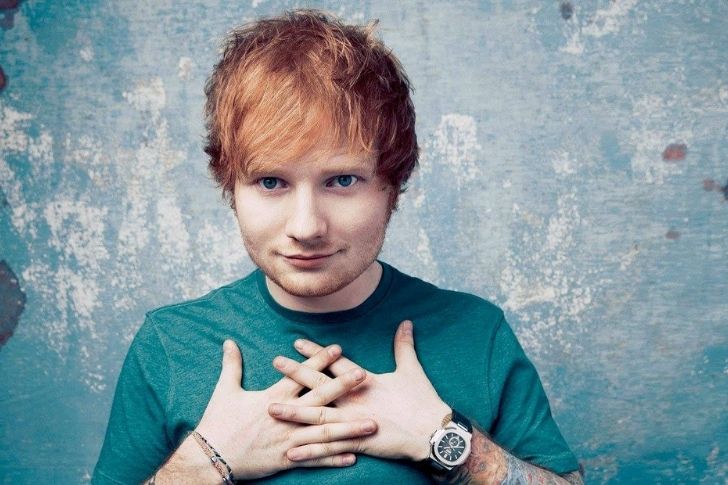 Over the recent decade, Ed Sheeran has established himself to be amongst the prominent modern pop culture figures. He is a singer with immense talent who was born and raised in England. Before selling out stadiums across the world, he was a street performer, singing on the streets of London, as well as doing small gigs in his hometown of Suffolk. And it was in 2011, and he was finally given credit by the label Asylum Records, who allowed him to release his breakthrough debut album. He was an instant success, and his first album sold millions and is even certified seven-times Platinum in the UK.
Today, the 28-year-old has a lot to be proud about. From performing on the streets to being one of the wealthiest musicians globally, having an estimated net worth exceeding over $200 million as of July of 2021, he has indeed come a long way in a short period.
JESSICA ALBA | EST. $200 MILLION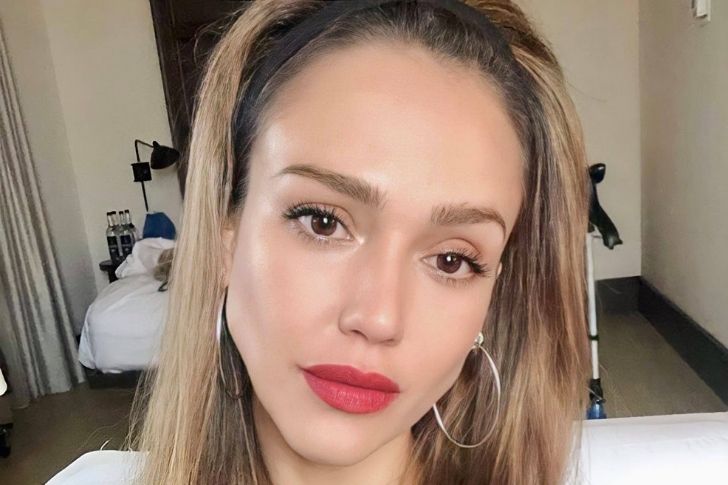 Jessica Alba was a prominent actress in Hollywood. She started at the age of 13, appearing in TV shows and films such as Camp Nowhere, The Secret World of Alex Mack, Beverly Hills 90210, and Idle Hands. In 2000, when she was 19, she landed her first major acting gig, starring on the TV show Dark Angel.  The series earned a certain degree of acclaim and aired for a couple of seasons. Alba was widely praised for her performance and even received a nomination for a Golden Globe Award. Afterwhich, she continued to star in blockbusters, which include 2016's action film Mechanic: Resurrection and 2008's Horror film, The Eye.
Today, she is 40 years old and has an impressive net worth of approximately $200 million. Though lucrative a career in Hollywood, maybe. Alba has also delved into business. In 2012. She launched The Honest Company with Chris Gavigan.
SHANIA TWAIN | EST. $400 MILLION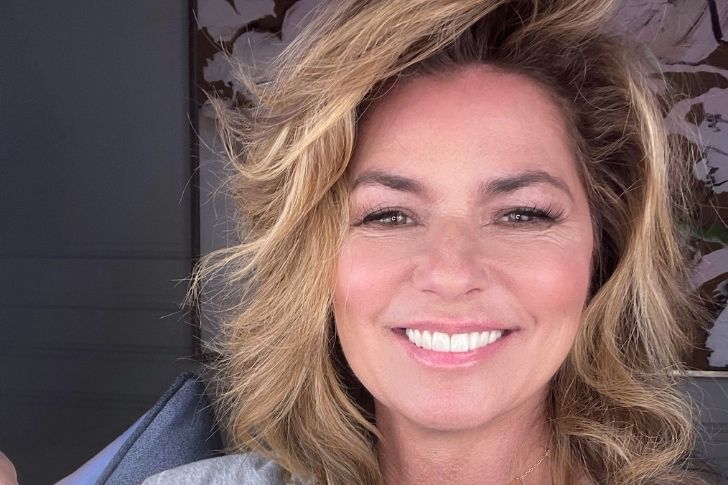 Shania Twain has often recognizable as The Queen of Country Pop. And rightfully so, for the Canadian singer is among the top-selling music artists of all time. As of July 2021, her estimated net worth is at an impressive $400 million.
Now at 55 years of age, Twain has been performing for the majority of her life. She started singing at local pubs when she was only eight years old, and by the age of ten, she was already writing her songs. By 13 years old, the singer was on CBC's Tommy Hunter Show performing on TV. When she was in high school, she performed in a band called Longshot. Sadly, the band would break up. However, Twain was determined to make it big in the music industry. She forged on in the industry, focusing her investments on recording her demos. All of it paid off as Shania rose to the top of the industry to become a fully-fledged pop star. With all her commercial success over the years, she received multiple accolades, including five Grammy Awards and six American Music Awards.
DOLLY PARTON | EST. $600 MILLION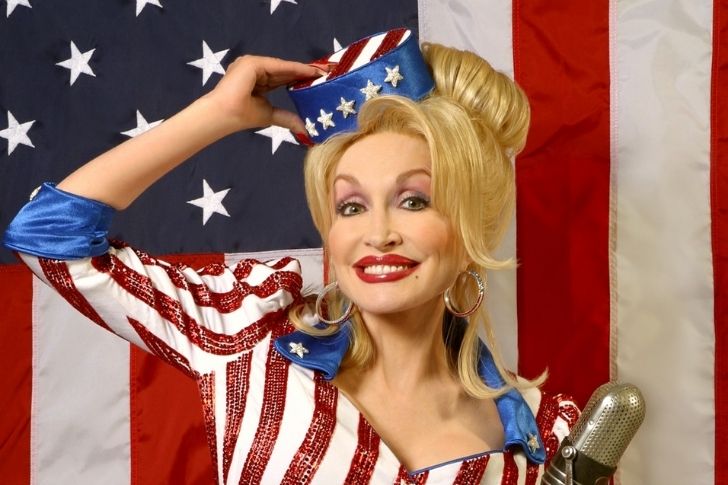 Throughout her iconic career, Dolly Parton has established a music empire. As of 2021, she has an estimated net worth of $600 million. She is a legend in the country music scene and has millions of records worldwide.
Dolly started her career back in 1967 with her debut album, Hello, I'm Dolly. She came from a heirarchy of musicians and picked up her love for singing from her mother. She would gain a degree of considerable traction after she signed with RCA Records and collaborated with Porter Wagoner. One of her first successful duets was with the entertainer. However, the most famous collaboration for the country singer would be with fellow music icon Kenny Rogers. Dolly would rise to the top of the industry through the years, winning her first Grammy Award back in 1978. Since then, she has released successful albums one after the other and continues to be active in the industry.
CLINT EASTWOOD | EST.$375 million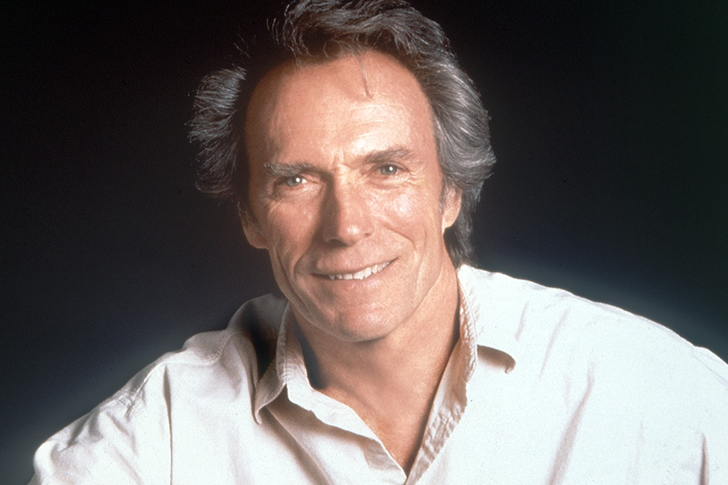 He is an actor, director, and politician from San Francisco who has achieved an unbelievable degree of success in the entertainment industry. Some of his notable works are the TV series Rawhide and five Dirty Harry movies, where he starred as Harry Callahan. Other notable movies he had a part in are Unforgiven and Million Dollar Baby, where he received an Academy Award for each film. Speaking of awards, from his career that spanned nearly seven decades, he has received numerous accolades, including four Golden Globes and the prestigious AFI Life Achievement Award.
As of 2021, Eastwood has a wealth amounting to $375 million, according to Wealth Gorilla. In addition, the website also listed some of his expensive purchases, including several Ferrari cars, a Cadillac Eldorado Series 62 Convertible, and a sprawling estate in Los Angeles which has a whopping value of $30 million.
ADAM SANDLER | EST.$420 MILLION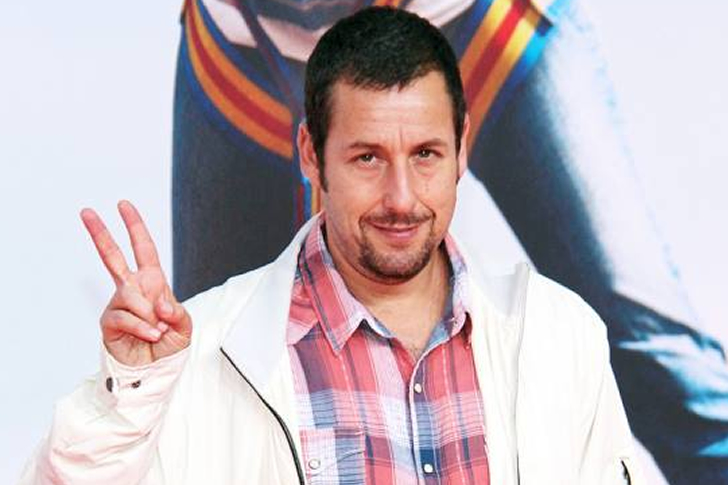 He is a famous actor, especially a comedian who had numerous film credits that surely made him extremely rich. Before appearing on the big screen, he was a cast member of the long-running show Saturday Night Live. He was in other known acting projects, including voice acting are three Hotel Transylvania films, 50 First Dates, and Grown Ups 2.
With his reported deal with streaming giant Netflix, Adam's net worth is expected to rise tremendously as he will make $250 million for the four movies he'll make. According to Wealthy Gorilla, he has a breathtaking net worth amounting to $420 million. If you're curious how he spends his hard-earned money, well, he owns a stunning Cadillac Escalade and Cadillac CTS. In addition, he also acquired a sprawling estate in Pacific Palisades valued at under $13 million, a home formerly owned by longtime partners Kurt Russell and Goldie Hawn.
RIHANNA | EST.$550 MILLION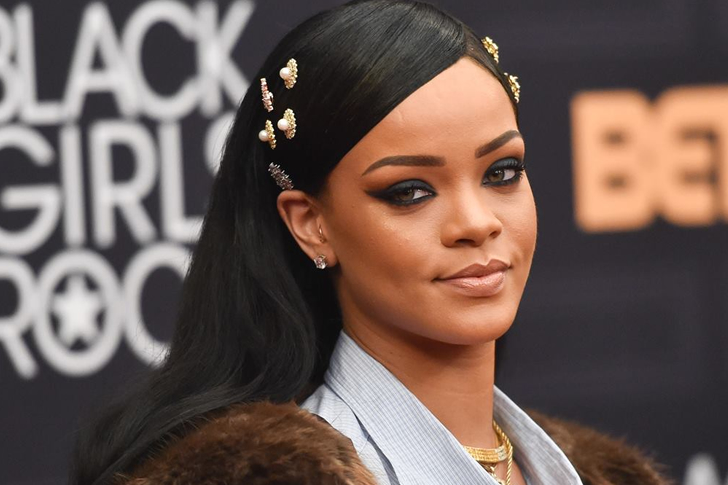 Out of the incomparable degree of her musical career, Rihanna is also making millions of dollars from her business ventures. While she has been reluctant to release her most anticipated ninth studio album, the Diamonds singer is busy with her cosmetic brand, Fenty Beauty. She also has a lingerie brand Savage X Fenty and a collaboration with the German company Puma. In addition, she has worked with fashion powerhouse Louis Vuitton Moët Hennesy to launch her very own fashion house, Fenty, which is her surname. As of 2021, Riri's net worth is at $550 million. Impressive is an understatement knowing that she only had over $300 million in 2016.
As the Rihanna Navy has been waiting for the new record, for now, they can enjoy her previous albums such as Good Girl Gone Bad, Anti, and Loud, which all topped the Billboard Top 200 chart.
NICOLAS CAGE | EST.$25 MILLION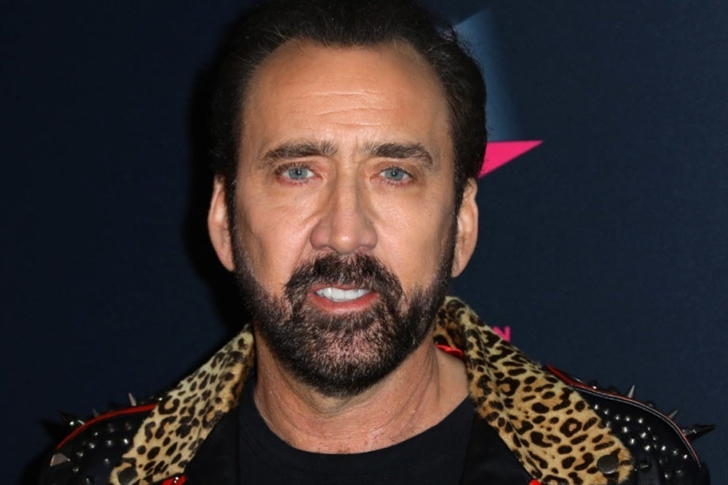 He is the living proof of a financial advisor's importance. According to Celebrity Net Worth, he could have at least $100 million worth of fortune, but his current riches can be valued at $25 million because of his infamous ways of spending. Still impressive, but he could've more.
Nicolas came from an artistic family. His father was a literature professor, while his mother was a dancer and choreographer. Also, his uncle. Francis Ford Coppola is a well-established director who has an estimated net worth of $400 million. If we're to talk about his contribution to the entertainment industry, Cage is undoubtedly an exceptional actor. His film works have accumulated a gross of nearly $6.2 billion, with The Croods and National Treasure: Book of Secrets being the top-grossing movies. In addition, it's also worth mentioning that he is an Academy Award-winning actor after he was cast in the 1996 film, Leaving Las Vegas.
DIANA ROSS | EST.$250 MILLION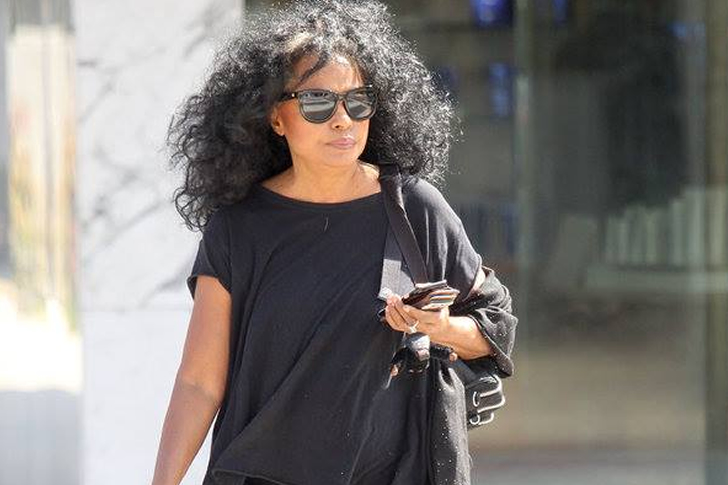 Her name is synonymous with 'legend.' As most people know her, she is an original member of the vocal group The Supremes, which is considered the most successful American group in history. The group sold more than 100 million records for starters and has tallied 12 chart-topping hits at the Billboard Hot 100, such as Baby Love, Where Did Our Love Go, and Come See About Me. However, despite the degree of success, Ross left the group and continued with a solo career, which also gave her incredible accomplishments.
As a soloist, she is known for numerous hits like When You Tell Me That You Love Me and the classic Endless Love, duet with another legend, Lionel Richie. Because of her amazing contribution to the entertainment industry, especially in music, she's awarded the Presidential Medal of Freedom in 2016. The Grammys presented her with the Lifetime Achievement Award in 2012, her only accolade from the award-giving body. As of 2021, she has a whopping fortune amounting to $250 million.
TINA TURNER | EST.$250 MILLION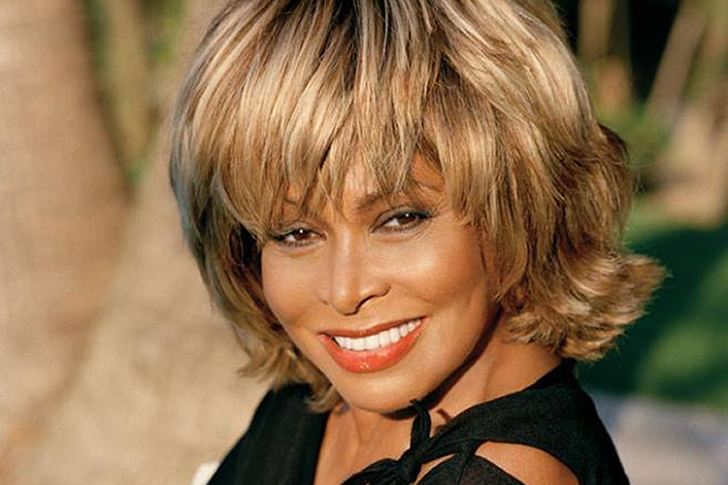 Here's another legend in the music industry who also has an incredible amount of fortune. Tina was born in Brownsville, Tennessee, like Anna Mae Bullock. Behind the success, she also experienced adversities in her early life. At a young age, her parents separated, forcing her and her siblings to live with their grandmother. Later, before her astounding vocals were discovered, she worked different jobs like domestic worker and nurse's aide. However, fate stepped in, and we got to know her. Some of her iconic hits, according to Oprah Daily, are: What's Love Got to Do with It, We Don't Need Another Hero, and the crowd-favorite, Proud Mary.
Turner's career has spanned multiple decades, and she already received innumerable accolades, including her eight Grammy Awards. According to Celebrity Net Worth, she has accumulated a staggering net worth amounting to $250 million. With this figure, she might have an impressive credit score.
FLOYD MAYWEATHER JR. | EST.$450 MILLION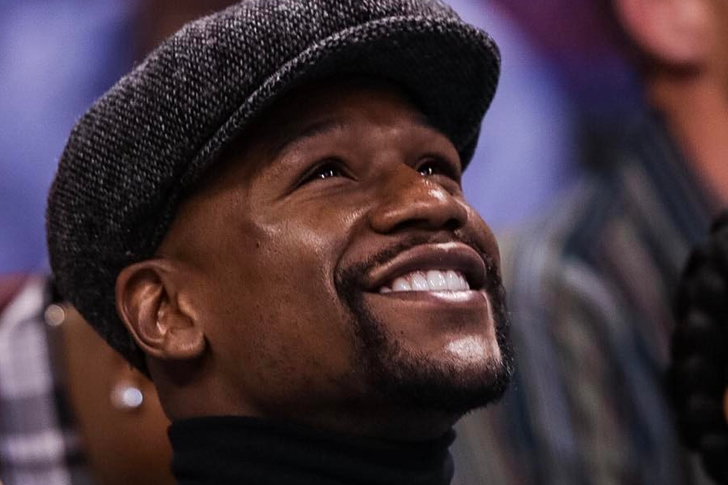 He is a world-renowned boxer from the US who is also the epitome of being unbeatable. Because of his investment in the sport – boxing – he became one of few athletes whose career earnings surpass a billion dollars. From his fight with Manny Pacquiao and Conor McGregor alone, he pocketed a total of $550 million. Not a surprise because he is also the fifth highest-paid athlete in history.
According to Celebrity Net Worth, Mayweather's fortune is valued at $450 million. With this figure, of course, he also invested in luxurious things; thankfully, Vogue compiled some of them, and he reportedly has a $6.4 Million worth of watch collection, a car collection that includes Ferrari Enzo and Rolls Royce Wraith, and a G450 Private Jet. In addition, Business Insider revealed that the famous boxer has a $25 million mansion in Beverly Hills, Los Angeles.
JOHN GOODMAN | EST.$65 MILLION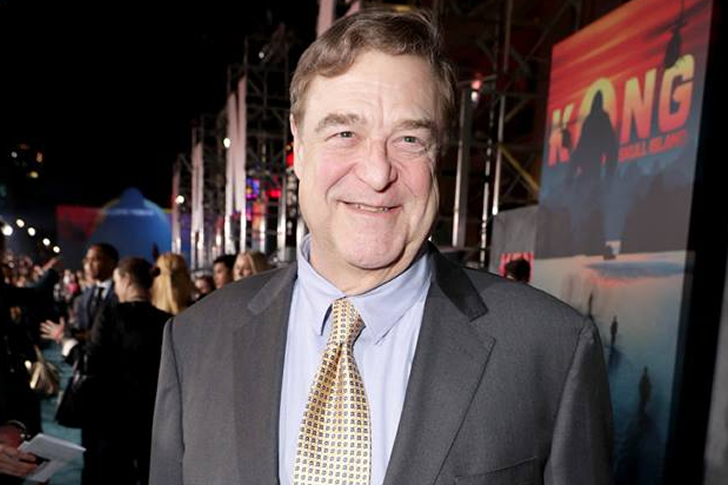 He is an outstanding actor in theatre, TV, and movie whose career spans nearly 40 years. Out of all these innumerable acting projects, the most notable one would probably be in the sitcom Roseanne and its spin-off, The Conners, where he portrayed the role of Dan Conner. He also made appearances in numerous movies made by the Coen Brothers. He has won numerous awards for his impeccable acting skills, including a Primetime Emmy, a Golden Globe, and a SAG Awards. Other memorable acting credits are the TV series Studio 60 on the Sunset Strip, You Don't Know Jack, and the film 10 Cloverfield Lane.
Moving to his personal life, Goodman has been married to a woman named Annabeth Hartzog since 1989, with whom he shared a child. According to Celebrity Net Worth, the veteran actor who has hosted Saturday Night Live 13 times, he has a fortune of $65 million.
DENNIS RODMAN | EST.$27 MILLION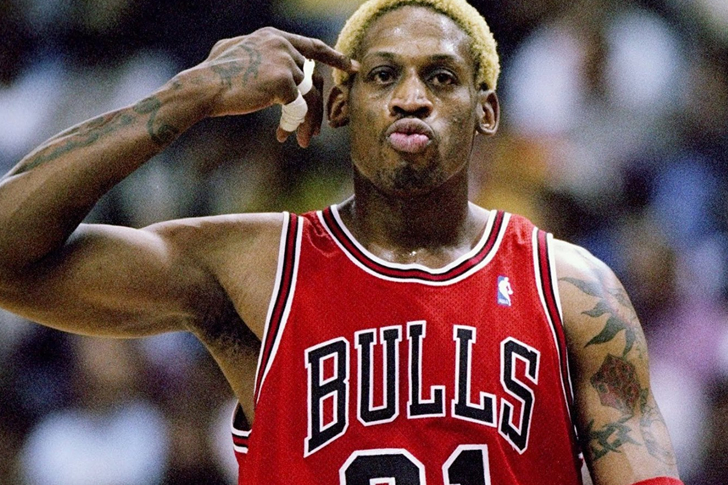 Rodman was born in Trenton, New Jersey. He is a retired professional basketball player who lent his amazing skills to the San Antonio Spurs, Los Angeles Lakers, and Chicago Bulls. Because of his incredible rebounding and defensive abilities and snagging five NBA championships, he was inducted into the NBA Hall of Fame in 2011. For his undeniable talent, he got the nickname The Worm.
Throughout his basketball career in the NBA, he has accumulated earnings of $27 million, and if adjusted for inflation, this figure is similar to around $43 million today. In the 1996-97 season alone, he pocketed a whopping $9 million. Aside from known sports, he was also seen as a professional wrestler. However, despite the success he has experienced, his unlikely way of spending lost most of his fortune, and currently, his fortune is just $500,000, according to Celebrity Net Worth.
JANET JACKSON | EST.$190 MILLION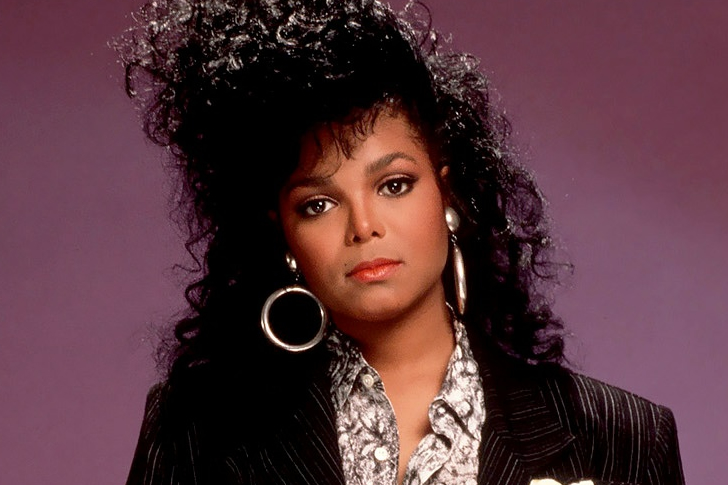 Apart from being the sister of the late and incomparable Michael Jackson, Janet also established her own name. Some of the known achievements she had are charting ten number-one hits on Billboard Hot 100, including That's The Way Love Goes, Miss You Much, and Together Again. As of 2020, Janet has amassed a net worth amounting to $190 million.
Even though the popular singer doesn't have a finance degree, she can handle her money well, and she usually invests in real estate. According to South China Morning Post, she has been renting out his flat in New York City for $35,000 a month while she has been keeping her 4,636 square foot house in Nevada, which she acquired in 2002 for only $520,000. Imagine how much this costs nowadays, probably millions. In addition, she also possesses an impressive car collection, including White Lamborghini Murcielago LP640 and Aston Martin V12 Vanquish.
MICHAEL STRAHAN | EST.$65 MILLION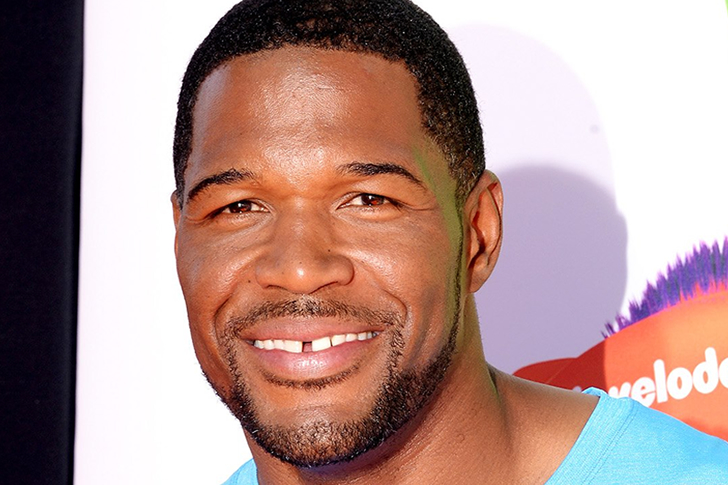 Talking about career shifts, Strahan has a lot to tell. He is a retired football player who later became a wonderful sports analyst and talk show host. For 14 seasons, he played with the New York Giants and currently works as a co-host in Good Morning America and as a football analyst on Fox NFL Sunday. He was included in the Pro Football Hall of Fame for being a player, while the only team he played for gave him the New York Giants Ring of Honor. On the other hand, as a talk host, he already added a couple of Daytime Emmy Awards to his credit for his former show Live! with Kelly and Michael, which he hosted from 2012 to 2016.
As of 2020, Strahan's estimated net worth is $65 million. To enumerate some of his purchases, he had a $16 million estate in Brentwood, Los Angeles, and a car collection that includes a 2007 Mercedes-Benz SLR McLaren Roadster, 2012 Rolls-Royce Drophead, and the vintage 1966 Mercedes-Benz 600.
GARY BUSEY | EST.$500,000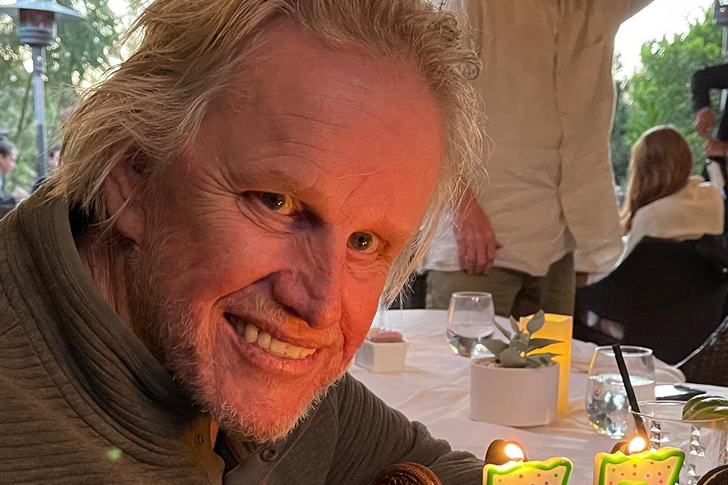 Gary's immense talent as an actor helped him get acting projects, one after the other. This guy from Goose Creek, Texas, who has been in the performing industry, was known for his appearances in various films like The Buddy Holly Story, Point Break, and Lost Highway. Apart from the big screen, he was also seen on the television for the series Walker, Texas Ranger, and Law & Order.
Knowing these big projects, you might think that he is surely a millionaire. Well. He's not. In 2012, when his struggle with his finances was difficult to handle, he called his trusted lawyer to help him seek Chapter 7 bankruptcy protection. He claimed that he had debts with various companies such as the IRS, UCLA Medical, Wells Fargo, and others for roughly $500,000 – $1 million. According to Celebrity Net Worth, Busey has lived in Malibu, California, with his fortune amounting to $500,000.
HARRISON FORD | EST.$300 MILLION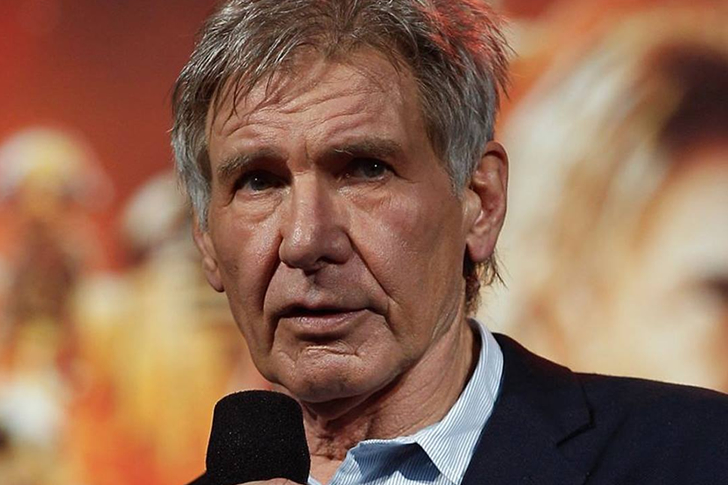 Harrison has been in the entertainment industry since the 1960s. We've known him as an actor, especially in films, whose accumulated gross worldwide already surpassed $10 billion. Also, he has worked with various well-established filmmakers such as Steven Spielberg, Francis Ford Coppola, and George Lucas, who certainly helped him solidify his name in the show business.
A few of Harrison's notable film credits are the Star Wars Episode IV: A New Hope, the Indian Jones film franchise, and Blade Runner. Because of his immense contribution to the entertainment industry, he became the Cecil B. DeMille Award recipient, a star in the Hollywood Walk Of Fame, and an AFI Life Achievement Award. As of 2020, the veteran actor's net worth is $300 million, and if we're to talk about his prized possessions, he has an 800-acre ranch in Jackson, Wyoming, where he lived with his longtime wife, Calista Flockhart.
MILANA VAYNTRUB | EST.$3 MILLION

She is an actress and comedian who was born in March 1987 in Tashkent, Uzbekistan. Milana was just two years old when her family decided to immigrate to the US, specifically in the well-loved Los Angeles, California. At a young age, she already started working professionally as an actress to make ends meet. Some of her earlier acting projects are for the TV series ER and Days of Our Lives, between 1995 to 1997. Thankfully, despite the financial struggles she and her family experienced, she secured a bachelor's degree from UC San Diego.
After her studies, she entered the Upright Citizens Brigade to be trained, and she eventually launched her own YouTube channel, Live Prude Girls. Other notable screen projects Vayntrub made appearances in are the 2016 Ghostbusters film Daddy Knows Best and This Is Us. According to Celebrity Net Worth in 2021, the actress has an impressive fortune valued at $3 million.
JEFF BEZOS | EST.$177 BILLION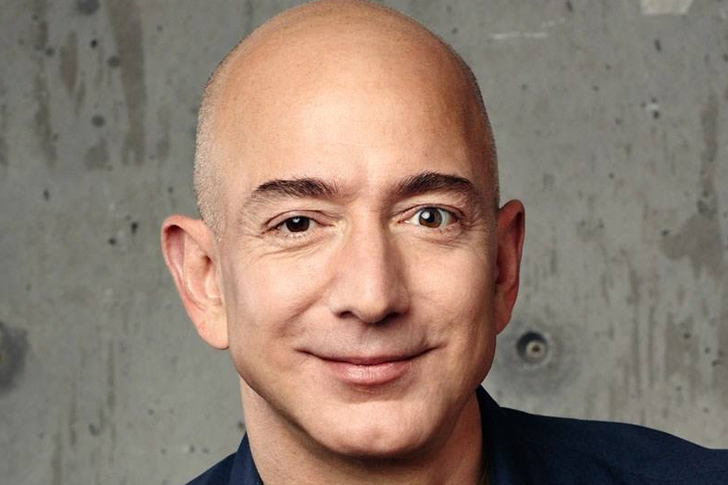 Jeff is a businessman, philanthropist, and space explorer who is most likely known for being the creator of Amazon.com. Aside from being the founder, he also serves as the chief executive officer, chairman of the board, and president of the aforementioned company. In July 2017, he first took over Microsoft mogul Bill Gates when it comes to fortune. Since then, he has become the richest man in the world and did not let go of his grasp on the position. As of July 2021, he has an unbelievable net worth of $177 billion.
Apart from Amazon, Jeff also made a huge investment in Google.com as a pre-IPO investor and reportedly acquired at least a billion-dollar shares. For his split with his wife MacKenzie Bezos, He was mandated to transfer 19.7 million shares. Shares that have a reported value of $36 billion.
 JAY Z | EST.$1.4 BILLION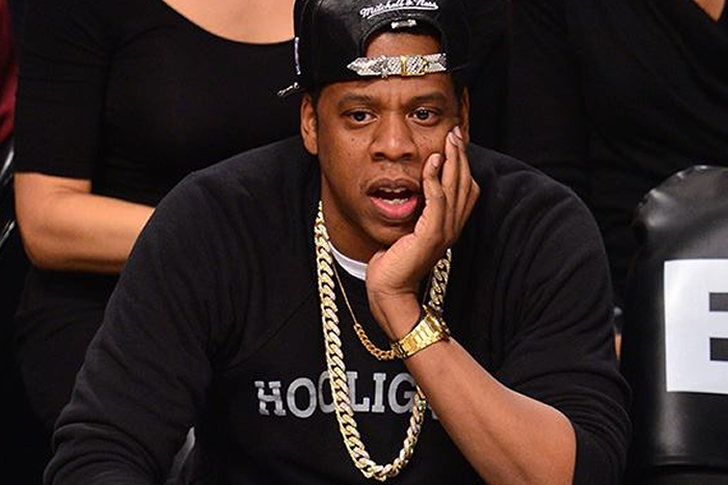 To his friends and family, Jay Z is known as Shawn Corey Carter, and his music career has brought about tons of esteemed accolades that they will be eternally proud of. Among them are 21 Grammy Awards, but moreover, his commercial success has brought about sales reaching hundreds of millions worldwide. The Brooklyn-native rapper has a success story to boast, starting his early years selling his records out of the boot of his car and would eventually find his way to a record deal with Roc-A-Fella. His debut album was in 1996, titled Reasonable Doubt, and since then, he now finds himself amongst the richest rappers in the world.
As of July of 2021, Forbes estimates Jay Z's net worth at $1.4 billion. Although his music career has been indeed lucrative, he is also a prolific entrepreneur with investments in spirits such as D'Ussé cognac and Armand de Brignac champagne, both raking in millions annually. Moreover, the rap legend's assets include a vast fine art collection and the entertainment company Roc Nation.
BILL GATES | EST.$129.3 BILLION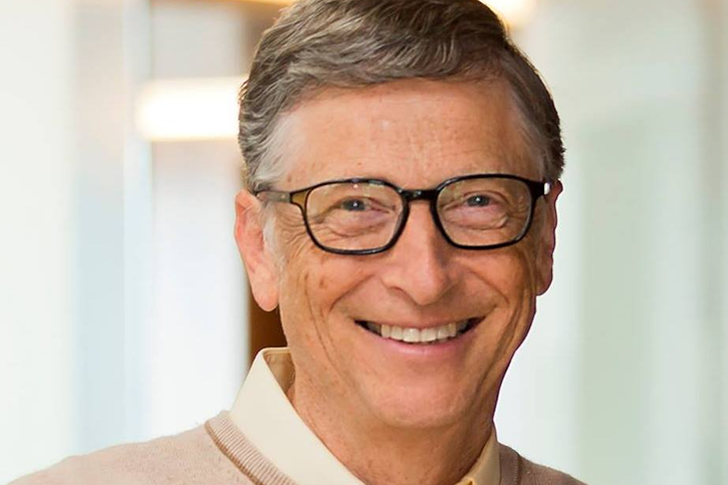 When it comes to the technological advancement in human history, Bill Gates is amongst the forerunners of the pioneers of software development. He is the co-founder of the tech giant Microsoft Corporation and his career in the company had him tenured as Chief Software Architect, Chairman, and Chief Executive Officer. Until 2014, he was the biggest individual shareholder. Moreover, he is given eternal credit for being among the entrepreneurs of the microcomputer revolution during the '70s and '80s.
As of July of 2021, Bill is still amongst the richest people in the world, and Forbes approximates his vast net worth at $129.3 billion. Even though he has stepped down from the board of the tech corporation, he still owns about 1% of the company's shares. Moreover, his diverse repertoire of companies includes shares in the Canadian National Railway and AutoNation. Bill is also amongst the largest owners of farmland in the US.
LIONEL MESSI | EST.$400 MILLION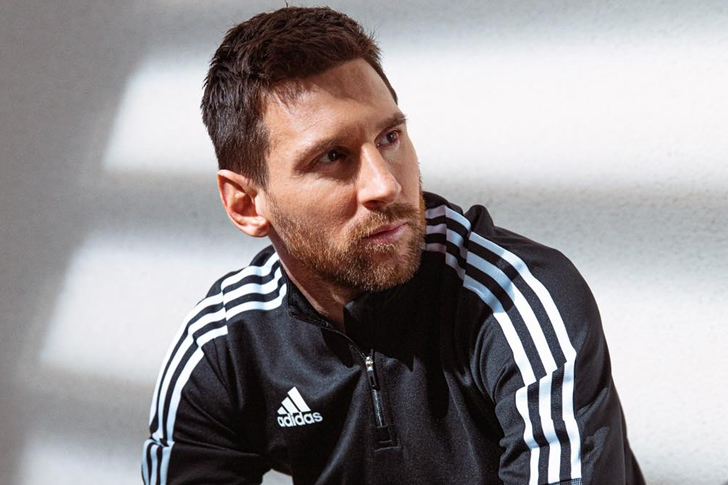 In today's football world, Lionel Messi is arguably the best player in the entire world. Moreover, he is in contention of being crowned the greatest of all time. And who can deny this? He is a multiple Ballon D'or winner with multiple top-flight league trophies for Barcelona FC and most recently a win for the Argentina national squad at the Copa America. With his lightning speed and delicate football touch, he certainly is a wizard at the pitch.
Currently, Messi furthers his prolific run with Barcelona FC. Even though he is entering his senior career, being 34 years old, he is still considered the best player in La Liga. However, due to the recent financial struggles of the club, he was handed a significant pay cut in his new five-year contract. Although I highly doubt that this matters to the legendary Argentine for 2021, his estimated net worth is at an impressive $400 million.
PIERCE BROSNAN | EST.$120 MILLION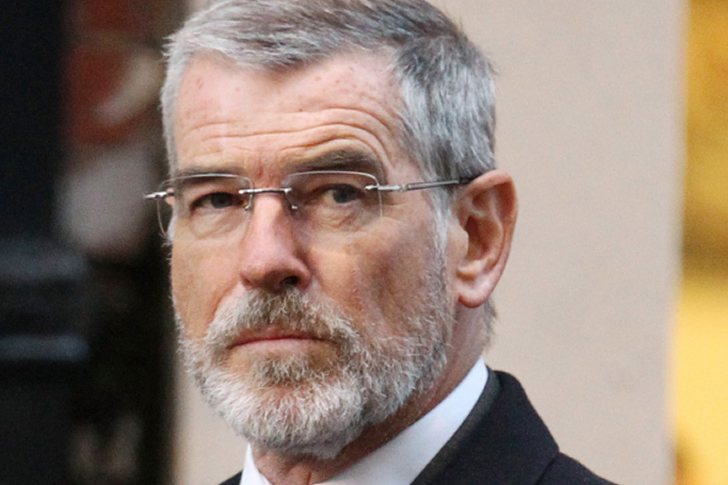 Pierce Brosnan is a renowned Irish actor. We all love and know the man for his tenure as the fifth actor to have played the British spy, James Bond. He reprised the role through the '90s until the early 2000s spanning five-film franchise releases. And since then, there is no doubt about the various opportunities his performances in the spy movies opened up for his career. He has starred in multiple blockbusters such as Dante's Peak, Percy Jackson & the Olympians: The Lightning Thief, and in two commercially successful film musicals in Mama Mia! and Mama Mia! Here We Go Again. He is truly a man of great talent with a couple of Golden Globe nominations to his name, and he is also given credit by the Irish Times for being amongst the greatest Irish actors of all time.
As of 2021, the distinguished actor has an estimated net worth of $120 million. And with that kind of money, he and his family surely have a financially secured future.
 SIMONE BILES | EST. $6 MILLION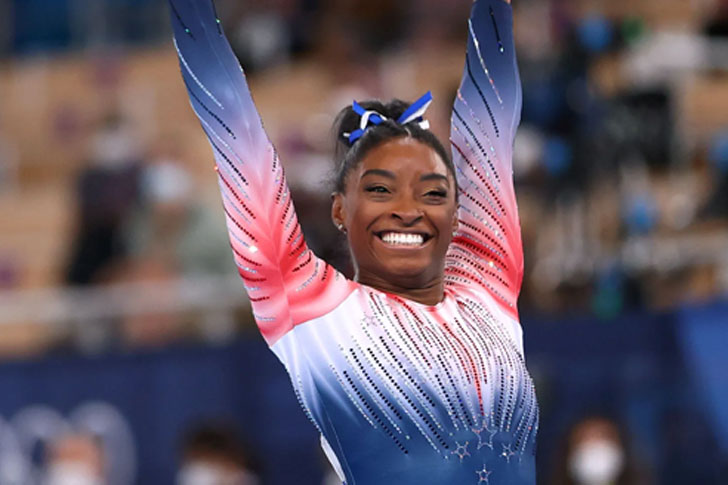 The 2020 Olympics has been well underway and in recent news, gymnast Simone Biles has been a center of controversy. However, this does not take away the fact that she probably is one of the most celebrated gymnasts of the recent decade. She has achieved a degree of sports glory that any athlete could only dream of. Among her achievements are four Gold Medals, a Silver Medal, and a Bronze Medal. And that's excluding her World Championship medals.
Today, the 24-year-old Olympian has an estimated net worth of $6 million. However, just like any growing superstar, we can expect her purse to earn more after this year's Olympics. The majority of her income comes from sponsorship and brand endorsement deals. Some known affiliates are Beats By Dre, Oreo, Uber Eats, Hershey's, and Kellogg's. Apart from this, she rakes in a decent amount of earnings from cash bonuses from when she wins medals at an Olympic event.
TIGER WOODS | EST. $60 MILLION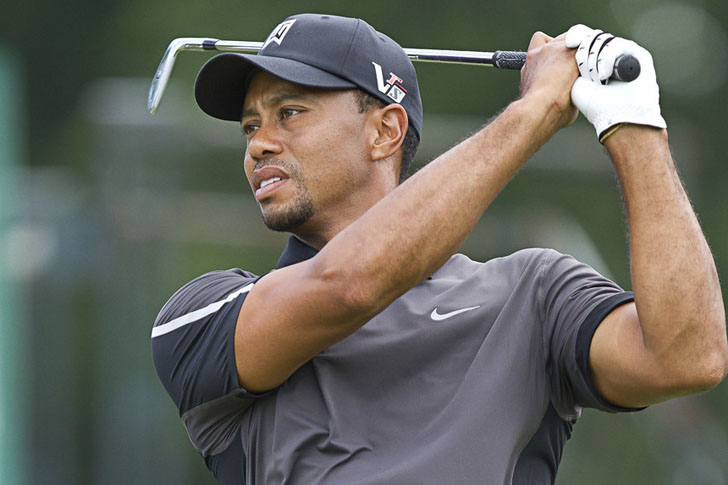 Not only is Tiger Woods one of the best golfers in history, he is also one of the highest-paid athletes in modern sports entertainment. He turned pro during the mid-1990s and it wouldn't take long for him to prove his worth on the golf course. Since then, he has won 15 major events and has earned over $1.5 billion in endorsement deals, appearance fees, and other business ventures to his credit. In 2019, he partnered with TaylorMade to release his first signature golf club. A year later, the public golf course Payne's Valley opened and Woods reportedly had a hand in designing the course.
As of June of 2021, Forbes estimates Woods' net worth at $60 million. Currently, he is sidelined from playing golf due an injury he incurred in February, earlier this year. However, he did manage to take home a new deal with the game developers, 2k, to be part of the game PGA Tour 2k.
MICHAEL VICK | EST. $16 MILLION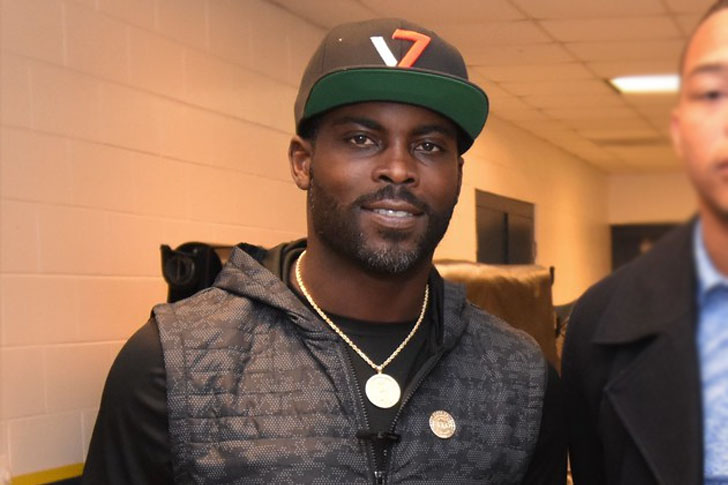 Michael Vick is a former professional American football player. He was a quarterback and will be given eternal credit for being the first African-American to be taken with the top pick. He debuted in 2001 playing for the Atlanta Falcons. Although he had a slow start, he would come into form by 2004 and accomplished 14 touchdowns, passing 2,313 yards, and 12 interceptions for the Falcons. It set the tone for his career and in 2006, he became the first quarterback to rush more than 1,000 yards in a single season. He played his last season in the NFL in 2016 and would officially retire from the sport the following year.
As of 2021, Vick boasts of an estimated net worth of $16 million. With three Pro Bowls, BET Award for Sportsman of the Year in 2011, and an Ed Block Courage Award in 2009, he is easily amongst the top-rated quarterbacks in history.
MICHAEL DOUGLAS | EST. $350 MILLION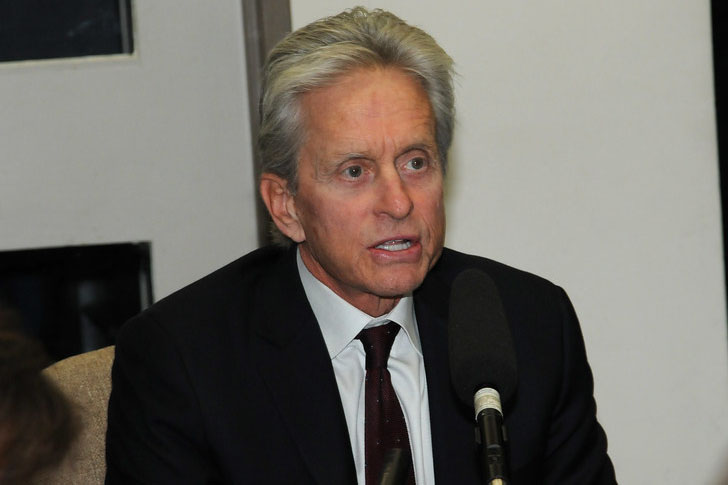 Michael Douglas is amongst the distinguished actors and producers of Hollywood. Throughout his years in the industry, he has earned a degree of esteem backed by tons of accolades that include three Golden Globes, two Academy Awards, and an Emmy Award. He started his career in 1969 and debuted in the film Hail, Hero! One of his first box office hits is the film, Napoleon and Samantha. And in 1987, did two career-defining performances in the films Fatal Attraction and Wall Street as Gordon Gecko. And since then, he has starred in a long list of blockbusters, which has earned him millions to his name.
As of 2021, Douglas has an impressive net worth estimated at $350 million. He continues to be active in the industry and is currently part of the globally successful franchise Marvel Cinematic Universe as Hank Pym.
LISA RINNA | EST. $12 MILLION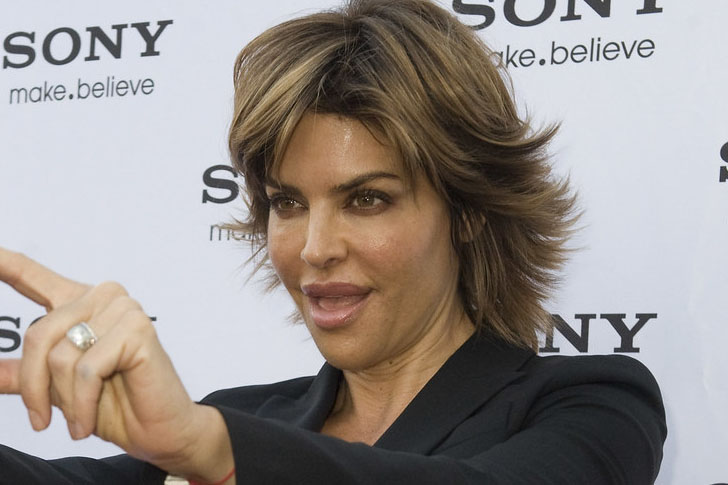 Lisa Rinna is a prominent soap actress on American television. She is best known for her role in Days of Our Lives and for hosting Soap Talk. And in 2014, she was also part of the reality show The Real Housewives of Beverly Hills. She is also a model who appeared on the cover of several famous magazines.
Today, Lisa is 58 years old. She was born in Newport Beach, California. She began her career as a model and began acting in the late-1980s. And since then, she has been nominated for a Daytime Emmy Award four times and has won two Soap Opera Digest Awards. Apart from acting and modeling, she has investments in various business ventures, including the production of the Broadway Chicago in 2007 and a reality series that ran for three years, titled Harry Loves Lisa. As of 2021, her net worth is approximated at $12 million.
PHYLICIA RASHAD | EST. $25 MILLION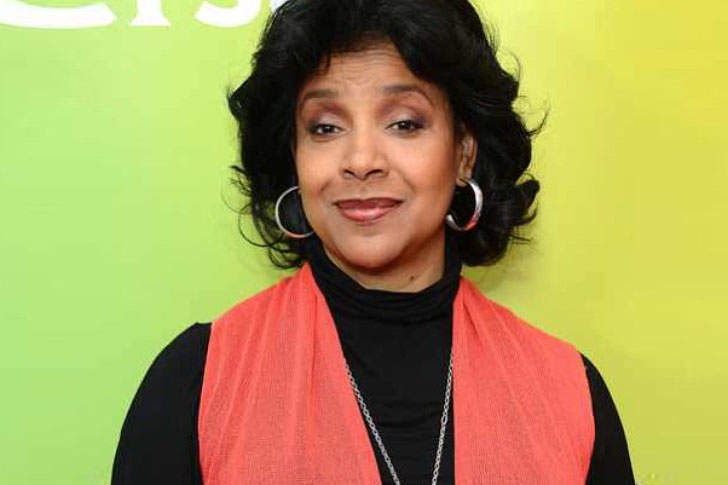 Phylicia Rashad is an esteemed actress and singer. She is a Tony Award winner and is also best known for her performances in sitcoms such as The Cosby Show and Cosby. Her long list of movies and Broadway productions include Jelly's Last Jam, Into the Woods, Cat on a Hot Tin Roof, and the critically-acclaimed A Raisin in the Sun.
Rashad is currently 73 years old and she has an estimated net worth of $25 million. She comes from a family of artists and is the daughter of Pulitzer-Prize-nominated poet Vivian Rashad. She began her career by focusing her investments in releasing a disco concept album titled Josephine Star and would eventually be recognized in the world of Broadway. Among her first productions were Dreamgirls and The Wiz. And since then, she has risen to the top and has even tried her hand in directing playwrights such as Ma Rainey's Black Bottom.
ICE CUBE | EST. $160 MILLION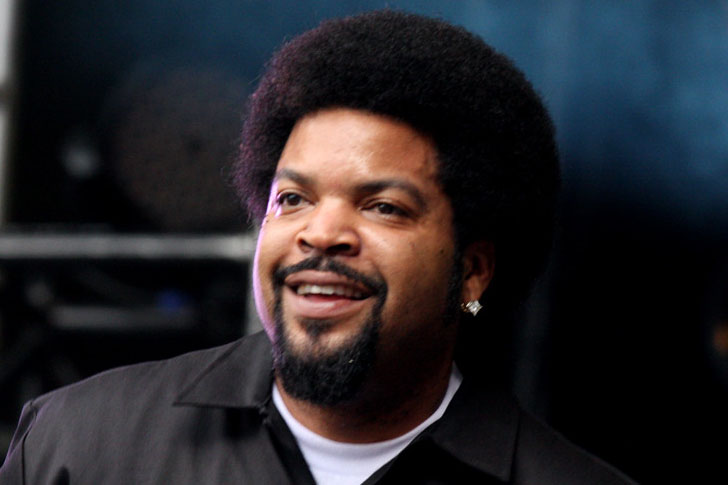 O'Shea Jackson Sr. or professionally known as Ice Cube is one of the biggest figures in rap history. He is a former member of the rap group NWA, who revolutionized the gangster rap subgenre during the late 1980s through the early 1990s. To his credit, he has sold millions of records worldwide and is considered to be one of the richest rappers in the world.
As of 2021, his impressive net worth is approximated at $160 million. This is a combination of real estate and other properties. He achieved quite an astounding feat with his career considering his humble beginnings, coming out of South Central, Los Angeles. Moreover, after his iconic stint with NWA, he forged on with a prolific solo career that would branch out to a film career. His box office accomplishments include Boyz n the Hood, Friday, Anaconda, Three Kings, Barbershop, 21 Jump Street, and 22 Jump Street.
QUEEN LATIFAH | EST. $70 MILLION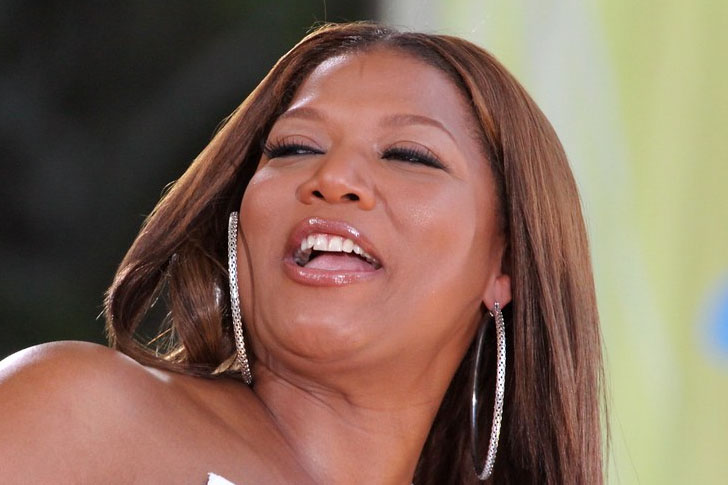 Dana Elaine Owens rose to fame as Queen Latifah. She is an actress, singer-songwriter, and producer, hailing from New Jersey. Latifa began her career during the tail end of the 1980s. She shelled out some investment money to establish her recording company, Flavor Unit Records and Management Company. Subsequently, she dived into acting. The Just Another Day singer would initially appear on the thriller Juice and the critically-acclaimed sitcom Living Single in 1992. She then followed it up with the film Set It Off, where he starred alongside Vivica Fox and Jada Smith. Since then, she continued to star in films and TV shows, while simultaneously fostering a reasonably successful music career.
Today, Latifah has an estimated net worth of $70 million. She has certainly earned her fortune and has also garnered esteem in the industry with a Golden Globe and Emmy Award nomination for performance in the 2015 HBO film Bessie.
SNOOP DOGG | EST. $150 MILLION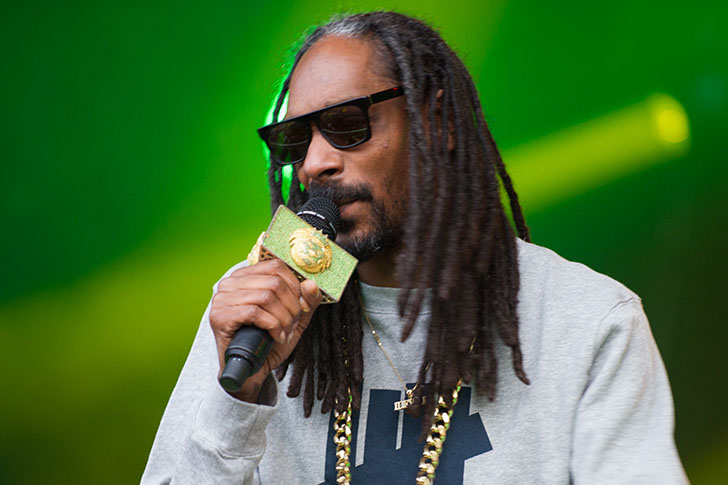 Over the past decades, Snoop Dogg has established himself to be one of the biggest figures in pop culture. He is a prolific rapper who rose to fame during the 1990s with the help of the investments of Dr. Dre. With the release of his debut album Doggystyle, he would embark on an iconic run towards fortune and fame that would lead to becoming one of the richest rappers in the world.
As of 2021, Snoop has an impressive net worth of an estimated $150 million. And apart from his music career, he has delved into acting and various business ventures. True to his rapper lifestyle, his long list of assets includes a huge collection of jewelry and a luxurious car collection. Among the classics that he owns are a 1968 Buick Riviera and a couple of Cadillacs – a custom 1974 Snoop DeVille Lowrider and a 1968 Coupe DeVille.
JENNIFER LOPEZ | EST. $400 MILLION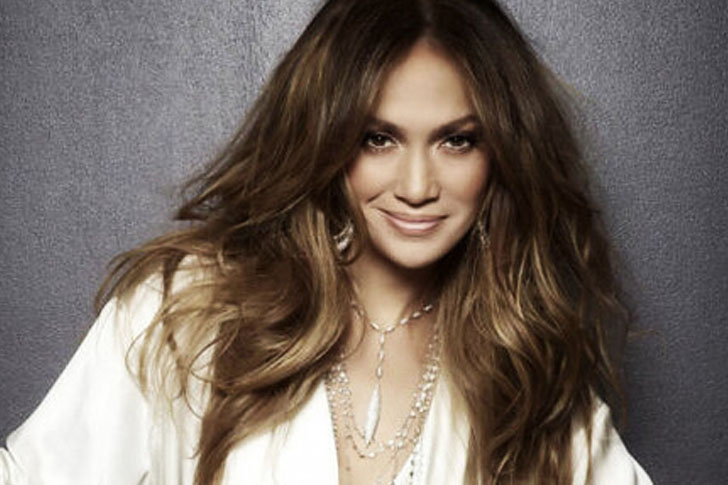 Jennifer Lopez or J. Lo is certainly one of the most successful and richest female entertainers of all time. She is a singer, dancer, and actress hailing from the rough neighborhood of Castle Hills in Bronx, New York. The Puerto Rican started her career as a dancer during the 1990s and even landed a gig as one of Janet Jackson's backup dancers. In 1997, she finally made a breakthrough and starred in the blockbuster film Anaconda and Out of Sight, where she starred alongside George Clooney. A couple of years later, she released her debut single If You Had My Love. And since then she has successfully balanced a career in the music and film industry selling millions of records while earning millions in the box office.
Today, J. Lo is 51 years old and her money management skills she showed the entertainment industry thus far has earned her an impressive net worth of an approximated $400 million.
PARIS HILTON | EST. $300 MILLION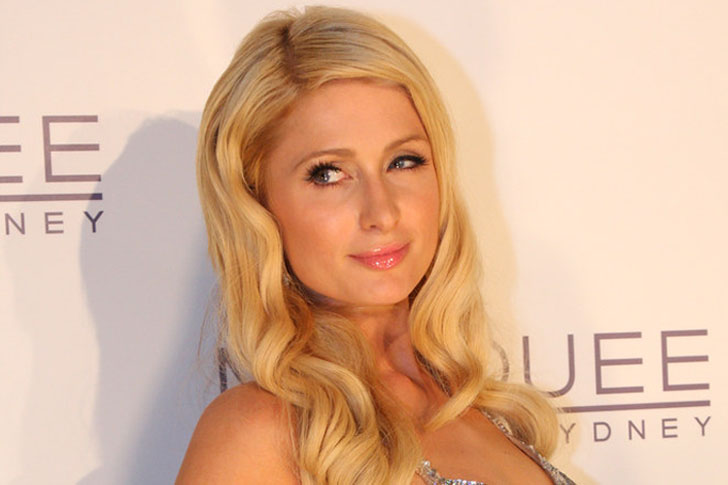 Paris Hilton is a famous media personality. She is an accomplished businesswoman, DJ, actress, and singer. Paris is the heiress of Hilton Hotels and rose to fame as the star of the reality show The Simple Life with fellow socialite Nicole Richie. Her career began as a model after signing with Donald Trump's modeling agency when she was 19 years old. To her credit, her natural beauty and talent led to tons of endorsement deals and sponsorships from various cosmetic products and luxury brands, following the success of her TV career. Apart from this, she has numerous business ventures that earn her millions. Among them include a lifestyle brand, a hair extension brand, and several published books.
As of 2021, Paris has an approximated net worth of $300 million. Early this year, she hit the headlines of entertainment news after announcing her engagement to venture capitalist Carter Reum.
DANICA PATRICK | EST. $80 MILLION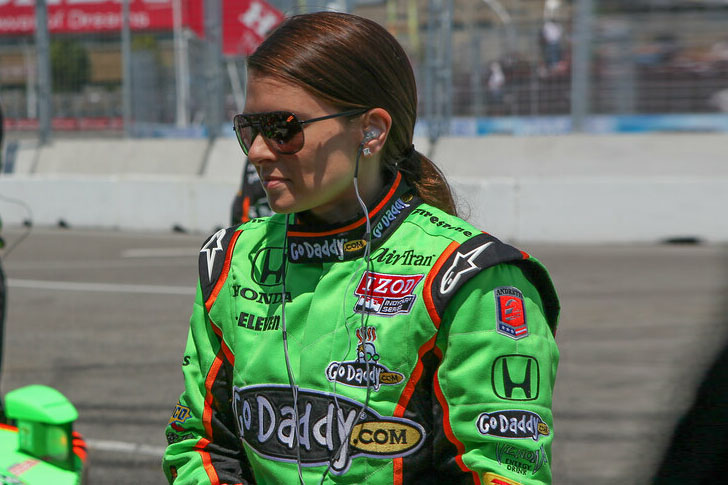 Danica Patrick is a former racecar driver. To this day, she is given credit for being one of the most successful females in American open-wheel racing in history. She was born in Beloit, Wisconsin, and found her passion for racing when she was 10 years old. Eventually, she decided to drop out of high school to focus her efforts on her racing career. She went on to England to hone her skills and in 2002; she was signed to Rahal Letterman. There she would rise to international fame and would be considered one of the best female racers in the world.
Patrick retired from racing in 2018. Throughout her career, she has shown consistency and is the first female driver to win an IndyCar race. In 2011, she entered the world of NASCAR and achieved a career-best of sixth place. As of 2021, Patrick has an approximated net worth of $80 million.
KEANU REEVES | EST. $360 MILLION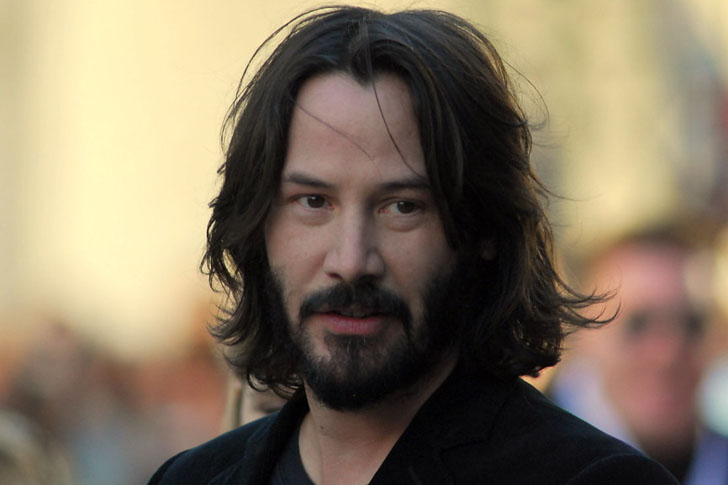 Keanu Reeves is a distinguished Hollywood actor. He grew up in Canada and grew up with aspirations of becoming a professional hockey player. However, he inflicted a career-ending injury and then turned to pursue a career in acting. His earliest acting role was in a theater play titled Damn Yankees when he was nine years old. Eventually, he moved to LA and would appear in several short films, commercials, and stage plays. In 1986, his film career officially took off with the film River's Edge. Since then, his long list of box office successes includes The Matrix franchise, Speed, John Wick, and Devil's Advocate. Moreover, his talent in the industry goes far beyond acting and has starred and directed in the film Man of Tai Chi.
Today Keanu is 56 years old and continues to be active in the industry. So far, his commercial success has garnered him an estimated net worth of $360 million so he needs to make sure his home security system is up to date.
RONNIE O'SULLIVAN | EST. $15 MILLION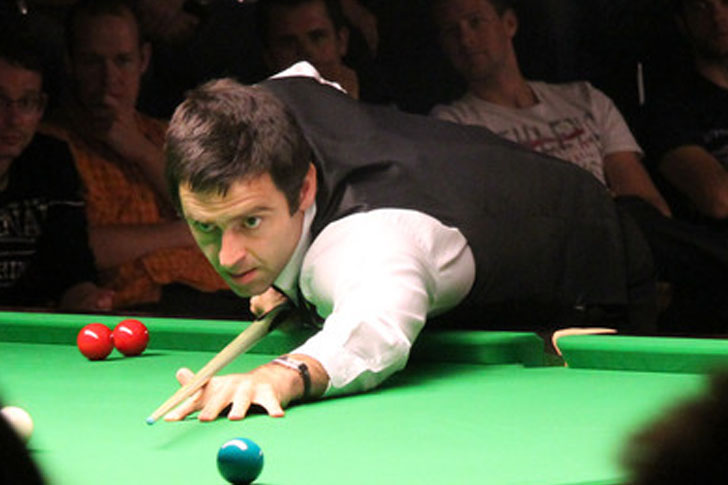 Ronnie O'Sullivan is a prolific British snooker player. Most give him credit for being a genius of the game and he has backed up this claim with multiple championship titles. He started playing snooker at a very young age and by the time he was 13 years old, he had won his first championship. Moreover, he is the youngest snooker player to have ever won a Masters event. He also plays pool and had taken part in the 2005 International Pool Tour. He was ranked top snooker player and has five world championships and seven Master's titles to his name. In 2015, he was given the honor of receiving the Officer of the Order of the British Empire.
Today, Ronnie is 45 years old and has an impressive net worth of $15 million. And apart from his earnings from his professional snooker career, he has delved into writing and has published a novel titled Framed. He also co-hosted various shows such as Midweek Matchzone.
MIKE TYSON | EST. $3 MILLION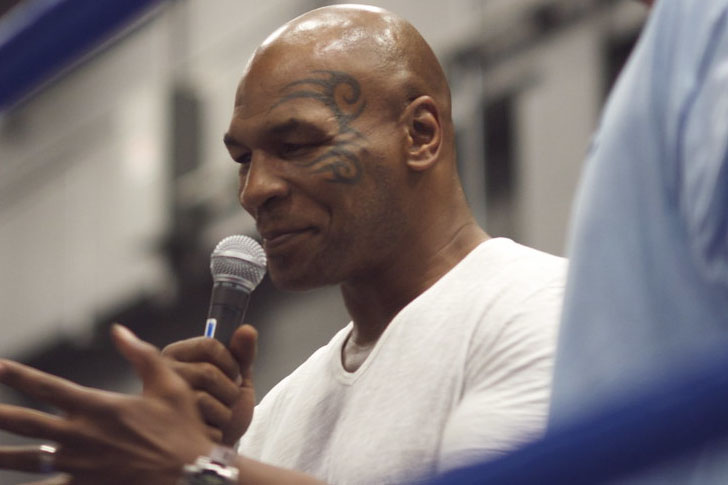 Mike Tyson is arguably the best heavyweight boxer of all time. According to Forbes, his professional career of over 20 years has earned him more than $400 million. However, due to bad spending habits and controversies he would lose millions and has even filed for bankruptcy in 2003. It was reported that the boxer was $23 million in debt. During the height of his career, he was known for his outlandish investments which include palatial properties, expensive cars, and over-the-top jewelry. He was indeed living the life of a millionaire and even infamously owned Siberian tigers.
Nowadays, Iron Mike is 55 years old and has an approximated net worth of $3 million. He is currently enjoying his life away from the sports of boxing and continues to be relevant in today's pop culture. He has a podcast titled Hotboxin' with Mike Tyson and has starred in several films and shows. Moreover, his cannabis empire has been reported to earn millions.
LIL WAYNE | EST. $150 MILLION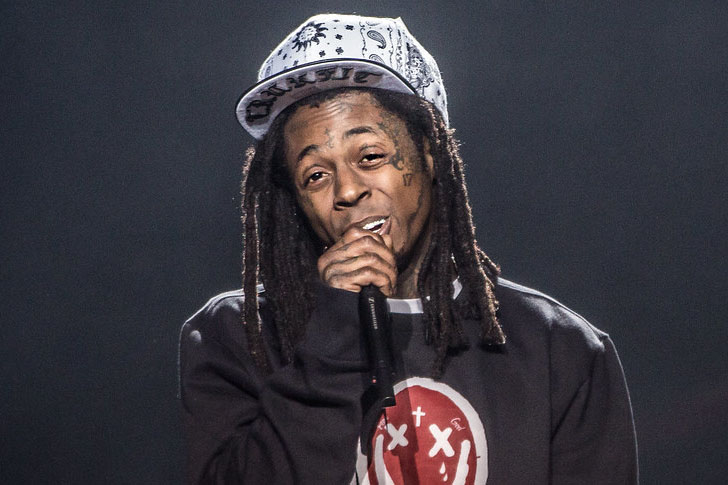 Dwayne Michael Carter Jr. or professionally known as Lil Wayne is amongst the richest rappers in the world. He hails from New Orleans with a troubled childhood. Although he was excelling in school, he dropped out by the age of 14 to pursue a music career. In 1996, a 15-year-old Lil Wayne slowly gained attention along with the group Hot Boys. Shortly after, he embarked on his solo career and made investments to release his debut album The Block is Hot, It was a commercial success and was certified Platinum. Since then, Lil Wayne has established himself to be amongst the hip hop greats and has collaborated with the likes of Eminem, Drake, and Nicki Minaj.
As of 2021, Lil Wayne has an approximated net worth of $150 million. And with that kind of money, you can be certain that he lives a life in luxury. Apart from the $17-million Miami house, he owns a lavish car collection that includes a Bugatti Veyron and a custom Rolls Royce Phantom.
DRAKE | EST.$180 MILLION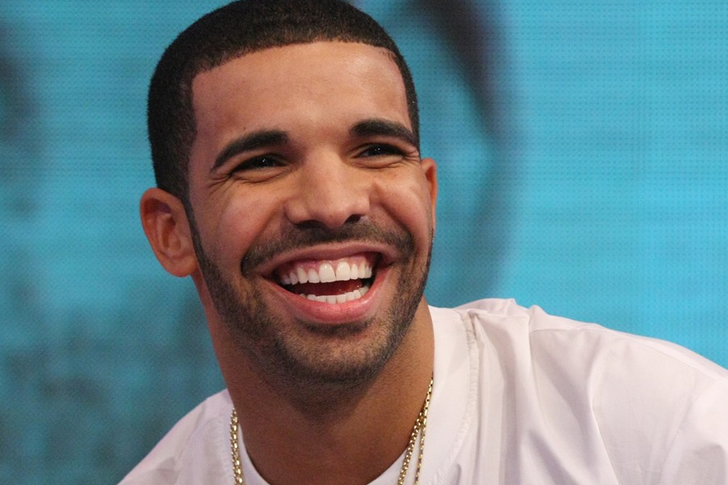 Aubrey Graham, professionally known as Drake, is one of the most successful rappers in modern mainstream music. However, some may find it a surprise that the Canadian-native did not start in music. He initially garnered some attention when he was cast in the Canadian TV series Degrassi: The Next Generation. Simultaneously, he would save up his investments in recording mix-tapes, eventually leading to his rise to mainstream music.
Since the late 2000s, Drake has collaborated amongst the biggest figures in pop and hip hop, such as Eminem, Nicki Minaj, DJ Khaled, Rihanna, and Chris Brown, among many others. His records have sold millions upon millions worldwide, making him one of the richest rappers today. As of July 2021, he has an impressive net worth estimated at $180 million. And amongst the rapper actor's prized possessions are a $7.7 million mansion up in Hidden Hills and a fleet of luxury cars, and even a Boeing 767 private jet, which he dubbed Air Drake.