Child Superstars, A Time Warp: A Look Into The Past And The Present
Before the age of Facebook, Twitter, Instagram, and Tiktok, we all had after-dinner television nights with the family. Growing up in the era before the internet, some of us spent a lot of time in front of the television. Hence, we became familiar with numerous celebrities to the degree that we've learned about their personal life, hobbies, and even their favorite food. We've also witnessed celebrities who grew up in the Hollywood environment. Some of them started acting at a young age, and it's either because they have shown incredible talents prematurely, or their parents who were working in the industry have influenced them to follow the same path.
While some Hollywood stars have gone through the road less traveled, leaving all the glitz and glamour behind to pursue a much greater calling, some have stayed and even created a bigger empire for themselves, keeping the Hollywood electricity racy and exuberant as ever. We've compiled a list of celebrities who began in show business as child stars, and we're pretty sure you're familiar with most of them.
Danny Lloyd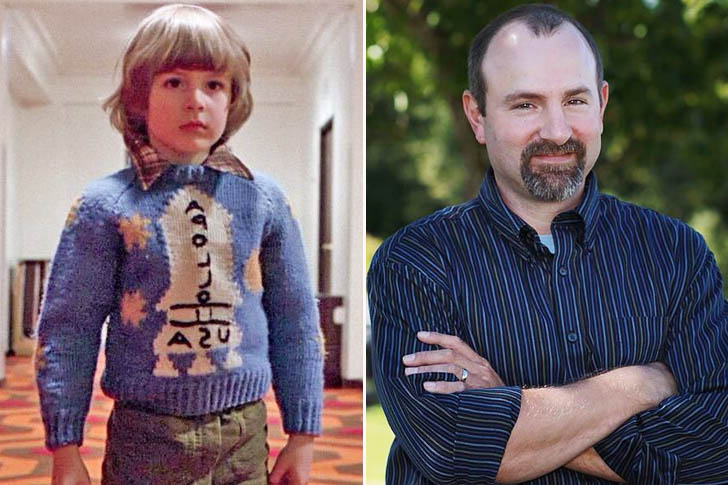 If you are a fan of Stephen King's novels, then you are certainly familiar with one of his bestsellers, The Shining. The Shining has been one of the most popular classic horror novels of all time. It was then adapted into a film in 1980, with a budget of approximately $19 million. The producers have made a wise choice of putting their investment in this film since it earned them a gross of over $46 million on worldwide sales.
Starring in this horror film is Danny Lloyd, a 6-year-old boy, at the time, from Pekin, Illinois. After the box office hit movie, Danny's last appearance was in a TV film, Will: G. Gordon Liddy. He retired early from the spotlight, and as far as we know, he now works as a Biology professor in Kentucky. In 2019, Lloyd appeared in a baseball game as a cameo in "The Shining Sequel" and "Doctor Sleep".
Shirley Temple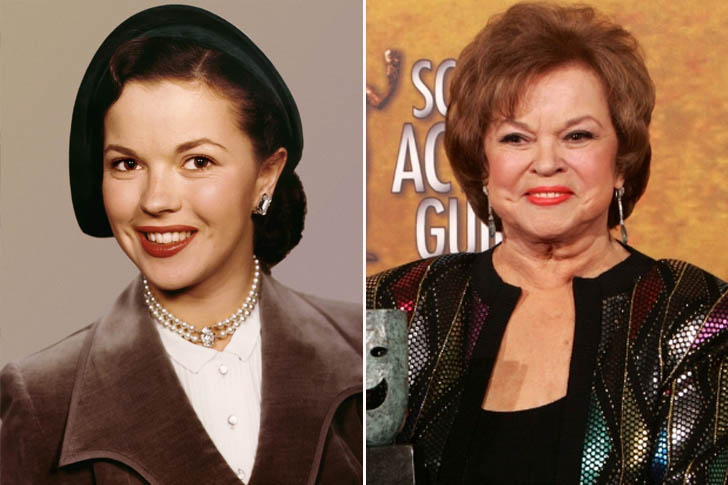 Shirley Temple is an actress, singer, dancer, businesswoman and diplomat of America. Between 1934 and 1938, she was the number one child actress on the Hollywood box office chart. Child actress Shirley Temple, who was one of the most popular young celebrities in her generation, became most popular in Captain January and Bright Eyes. Her performance of the song On a Good Ship Lollipop gave her talents more credit than before and won her an Academy Award.
She started acting at the age of 3 and immediately became an international star, with films Heidi, Little Miss Marker, and Curly Top boosting her popularity even more. However, starting her career at a very young age didn't work well for Temple. She decided to retire at the age of 22 as her film career went downhill. Leaving her stardom behind, Temple channeled her skills into a different cause and focused on public service.
Mara Wilson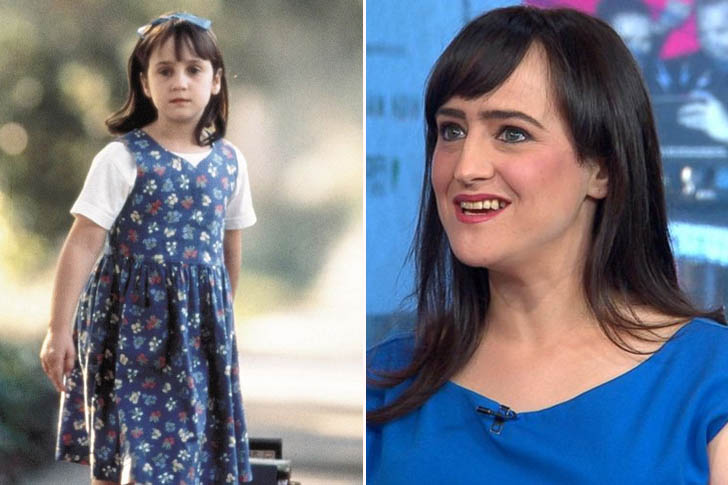 Mara Wilson was a child actress who became popular at the age of 6 with her debut film, Mrs. Doubtfire, playing the role of Natalie Hillard. She became more famous worldwide with the subsequent roles she got, like in the movie Miracle on 34th Street as Susan Walker, Matilda as Matilda Wormwood, which is still one of the famous classic children movies, and Thomas and The Magic Railroad as Lily Stone.
Not only did she star in the big screens, but she also appeared on TV series such as Melrose Place, an American soap opera. She took a 12-year hiatus from the spotlight and pursued a degree in literary arts. One of her works is the play Sheeple, and her talents in both acting and in writing were honored with several awards. In an interview in December, Wilson said that her film acting era was over, and she focused on writing.
Ariana Richards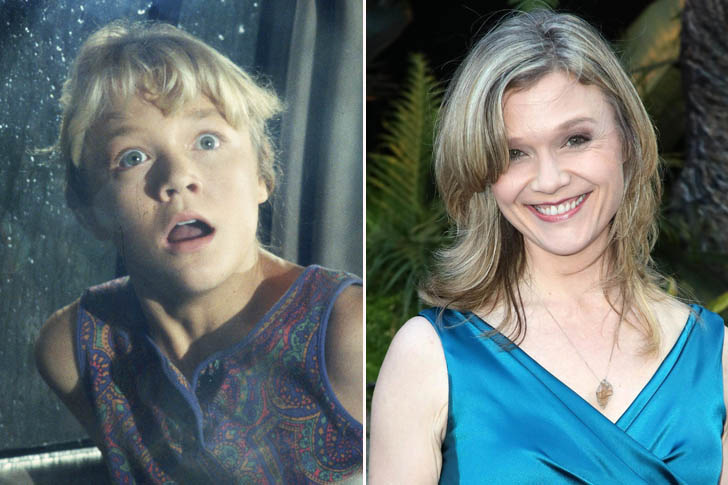 Ariana Richards is most famous for her role in the movie Jurassic Park, playing the character of Lex Murphy. She also got cast in a role in Into the Homeland. She got various roles in different films, including the movie Angus, in which she played as a cheerleader. She also made it big on the TV screens, acting in several shows like Boy Meets World, The Golden Girls, and Empty Nest.
She started in show business at an early age of 7 with her ballerina role in a TV commercial. Aside from being a successful actress, she is also a great artist, balancing her time between acting and painting, but eventually, she decided to retire and put her investment in becoming a painter. In October 2005, she won the first prize in the Chinese Painting Professional Oil Painting Competition with her painting "Mrs. Dahlia".
Jonathan Lipnicki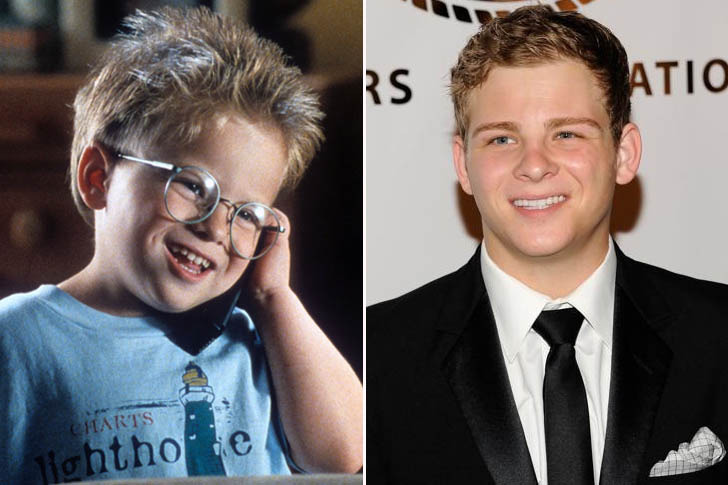 Jonathan Lipnicki is a former child actor who is renowned for his role in his debut film Jerry Maguire, alongside Tom Cruise. He then played various roles in films like Doctor Dolittle, When Zachary Beaver Came to Town, and Stuart Little. Lipnicki also appeared in shows such as Jeff Foxworthy Show, where he played Justin Foxworthy for 15 episodes. The show ran from 1996 to 1997.
From his cute childish roles, he has grown up to take into more exciting and challenging parts. Now, he is practicing martial arts and continues to be seen in the spotlight from time to time. Starting at a young age in the showbiz industry, Jonathan might have accumulated enough fortune for a great insurance plan. In 2001, the Juvenile Diabetes Research Foundation (Lipnicki) listed him as one of the "2001 Heroes" when he was ten years old.
Maureen McCormick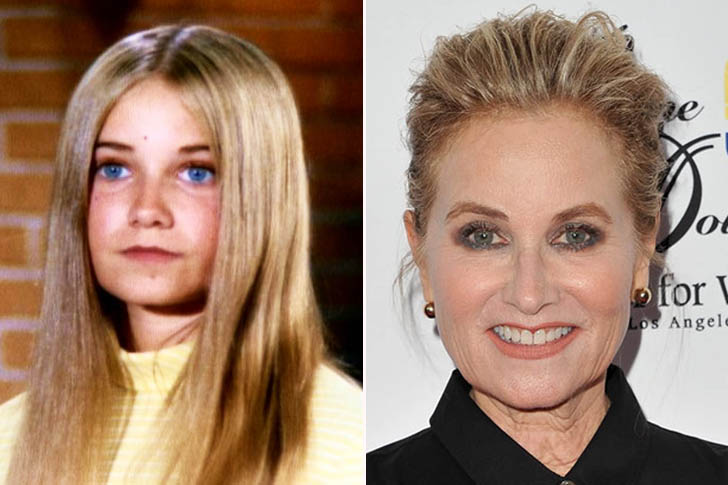 Maureen McCormick is an actress born in Woodland Hills, California. In 1972, she released her first solo single with the songs "Truckin' Back to You". As a young girl, she began presenting interests in performing arts, as she frequently sang and danced and would present puppet shows for the children in their area. Her breakthrough role was when she got cast in a TV commercial for the doll Baby Pattaburp.
Maureen then began appearing in a TV show, The Brady Bunch, which ran for five years. In later years, she appeared in various films and TV shows and even had a reunion with The Brady Bunch cast. She may have gotten involved in a few issues concerning her health and well-being, but she seems to be doing fine now. However, it may not hurt if she would invest in health insurance just to be sure.
Peter Billingsley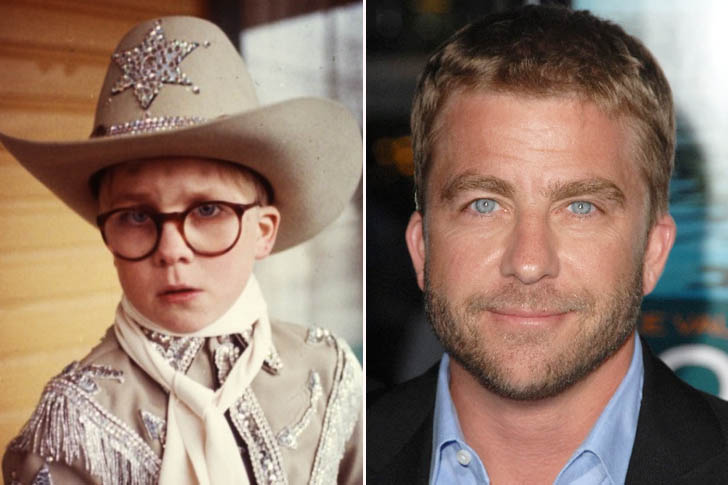 Peter Billingsley is an actor, producer, and director. He started in the entertainment industry as a child actor, being cast in several commercials on TV and movies as well. Peter Billingsley's first acting role was two years old in a commercial for Geritol, Betty Buckley played his mother. His breakthrough role was as Ralphie Parker in the 1983 movie A Christmas Story.
One of his TV commercial appearances that captured many audiences was the Hershey's Chocolate commercial where he played as Messy Marvin. Although he got some recognition as a child actor, as Peter grew, he ventured into more of the directing and producing side. As a director, his film, Couples Retreat, earned success. He also made investments in various films and produced hit movies like Iron Man, Four Christmas, Wild West Comedy Show, and Zathura- A Space Adventure.
Peter Ostrum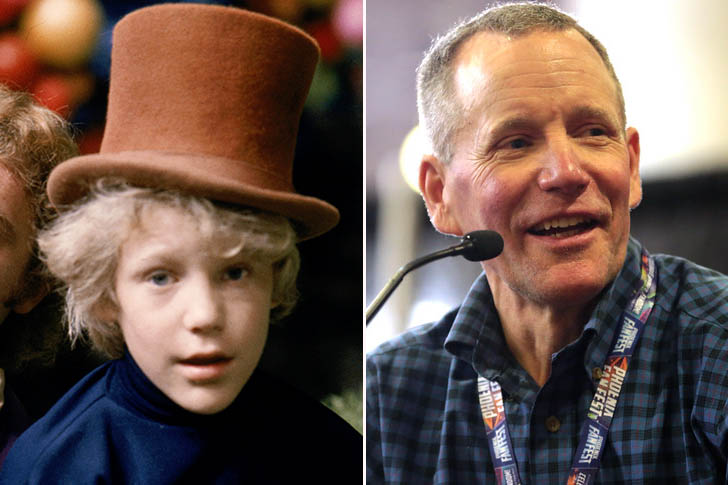 The kid Charlie from Willy Wonka and the Chocolate Factory—that's probably all we'll ever remember of Peter Ostrum. The iconic child actor, who played Charlie Bucket at just age 12, chose to leave the spotlight after filming the movie, and after then, he has always tried to steer away from the topic whenever anyone asks him about it for reasons only he knows. When the movie Charlie and Chocolate Factory was released in 2005, he became a topic of concern again.
Years later, Ostrum went on to earn a degree in veterinary medicine and is now practicing in New York, enjoying his quiet life with his family. Rumor has it though that he inherited the chocolate factory from Willy Wonka. Man, being lucky enough to get the golden ticket to see the chocolate factory is one thing, but actually inheriting it is a whole lot of amazing!
Neil Patrick Harris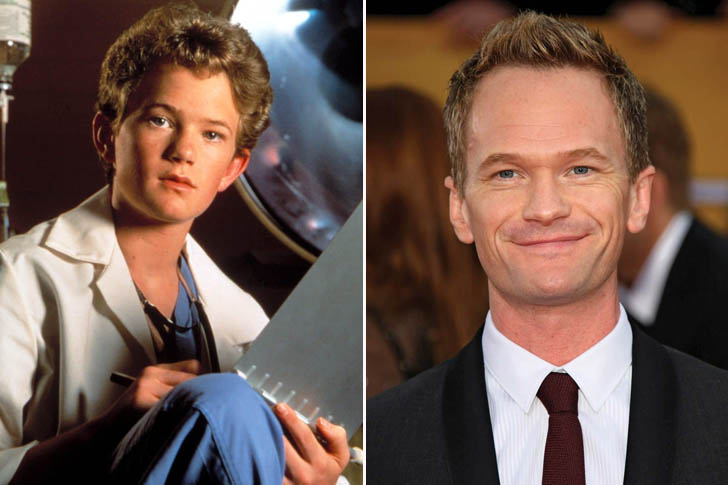 Most of us, especially the younger generations, have known Neil Patrick Harris for his role as Barney Stinson in the hit TV comedy series How I Met Your Mother. His character was so iconic that Barney Stinson stayed in our hearts even years after the show ended. However, How I Met Your Mother wasn't the first project he got himself cast on. Neil was born in Albuquerque, New Mexico, to attorney parents, but apparently, he had another career set in his mind.
He started acting in school plays, and at 15, he was cast in Clara's Heart. A year after that, he got a role in the TV series Doogie Howser, M.D., which ran for four seasons. To this day, Neil continues to appear in different films and TV series. On March 7, 2010, he made an unexpected appearance at the 82nd Academy Awards and published the number of the opening concert.
Fred Savage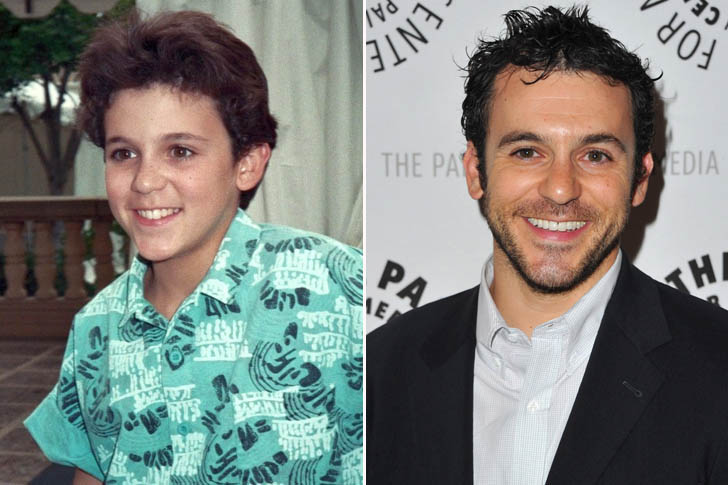 Frederick Aaron Savage is one multi-talented artist. He is an actor, director, and producer. He started acting during his teenage years with his debut role in the movie, The Boy Who Could Fly and continued doing acting in television series The Wonder Years, in which he got the lead role. This show has gained Fred awards and recognition, such as Best Young Actor of the Young Artists Awards. He was also the youngest actor to be nominated for an Emmy Award.
Aside from being an award-winning actor, Fred is also a degree holder in English from Stanford University. He acted in various films in his younger years, and recently, he appeared on the television series The Grinder and Modern Family. In 1999, Savage started his career as a director, where he hosted more than a dozen TV series.In 2007, he directed his own feature film in the movie Dad Day Camp.
Danica McKellar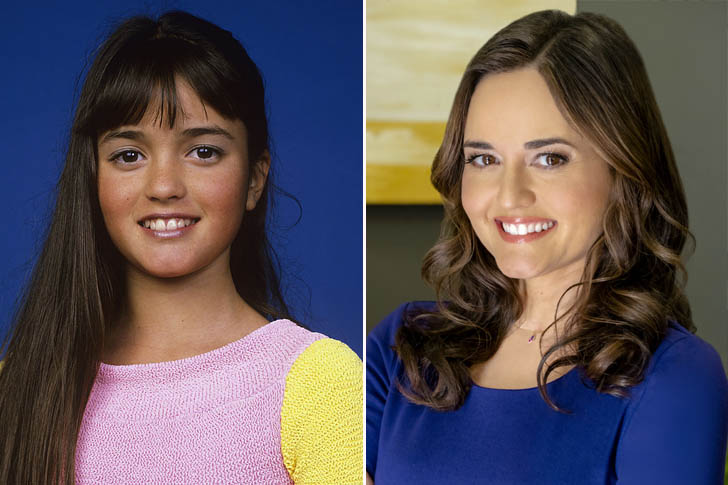 Danica Mae McKellar began acting and got a taste of popularity at the age of 13. When McKellar was seven years old, she attended a children's weekend performance class at Lee Strasberg Institute in Los Angeles. She starred in a few television commercials and was able to be cast in several episodes of the TV show The Twilight Zone in 1987.
Her breakthrough role is in the hit TV show, The Wonder Years as Gwendolyn Cooper. She has a lot of nominations for various awards and was even awarded Best Young Actress of the Young Artist Award. However, Danica is not only good at acting but also great in math. She graduated summa cum laude with a bachelor's degree in mathematics. During her undergraduate years, she was part of a research project along with her professor and classmate. McKellar is now an author and a blogger as well.
Josh Saviano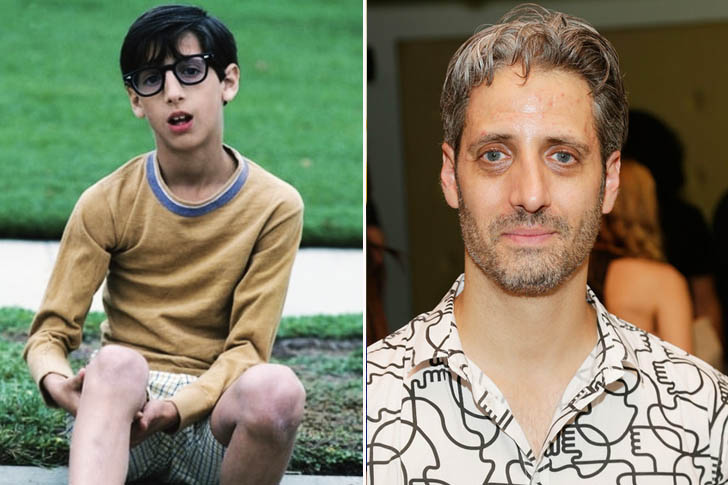 Josh Saviano, who is also part of The Wonder Years cast, started his acting career at a young age. He played Kevin Arnold's best friend Paul Pfeiffer on the ABC TV show Incredible Years. He was first discovered at a toothpaste commercial. Aside from The Wonder Years, where he played the part of Kevin's best friend, he was also in Camp Cucamonga and in Law and Order.
Josh also starred in the movie The Wrong Guys as Kid Belz in 1988. His last appearance in the limelight was in The Ray Bradbury Theatre, Reading Rainbow, and Fun House. Josh went on to pursue his studies and majored in Political Science at Yale University. He worked as a paralegal at a law firm before admitting at Benjamin N. Cardozo School of Law. He is now a lawyer working as a Senior Counsel with Morrison Cohen LLP.
Danny Bonaduce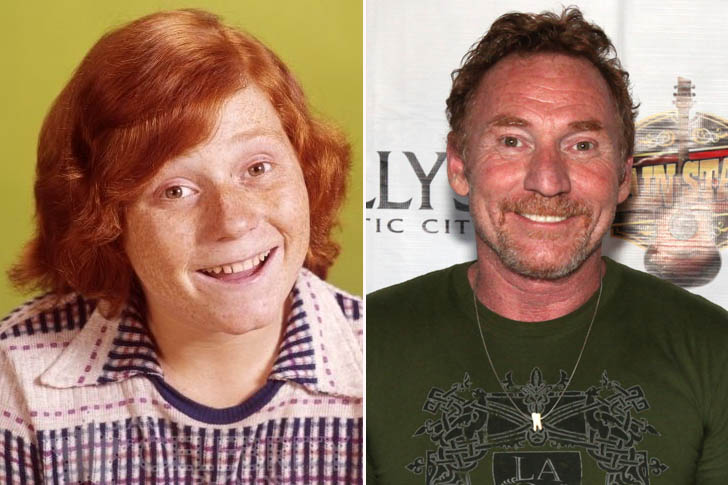 Dante Daniel Bonaduce, most commonly known as Danny, is one of the multi-talented artists of his time. From 2001 to 2003, Bonaduce co-hosted another daytime talk show "The Other Half", which was a supplement to The View. He is a radio and TV personality, professional wrestler, comedian and to top it all off, he used to be a child actor.
He was born in Broomall, Pennsylvania to Joseph Bonaduce who also worked in the industry as a TV writer and producer. Danny's claim to fame was The Partridge Family, a hit TV sitcom in the '70s. A lot of TV series role followed which added to his success and fame. He also starred in Breaking Bonaduce, a VH1 reality show in 2005. He spent his adult life as a radio artist and also a wrestler who even boxed attorney Robert Shapiro for a charitable event.
Ricky Schroder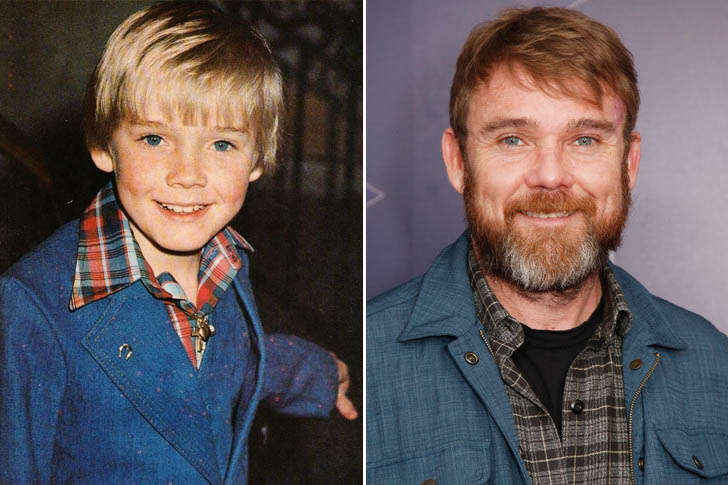 Known actor and film director, Ricky Schroder was born in Brooklyn, New York City. He was only 9 years old when he landed his first acting job in the movie The Champ in 1979. It was then followed with the sitcom Silver Spoons, in which his popularity rose to a higher degree. In 1980, he won Best New Male Star of the Year in the Golden Globe Award. In his adult years in the showbiz industry, he appeared in several TV series such as Lonesome Dove and Return to Lonesome Dove.
In 2004, Schroder directed and directed the feature film Black Cloud, a drama about Navajo boxers. In the same year, he directed and starred in the music video Whiskey Lullaby, songs by Brad Paisley and Alison Krauss. Moreover, Ricky Schroder also ventured into being a director and had directorial credits in Black Cloud, Our Wild Hearts, and Hellhounds. We're looking forward to more of his films!
Dylan and Cole Sprouse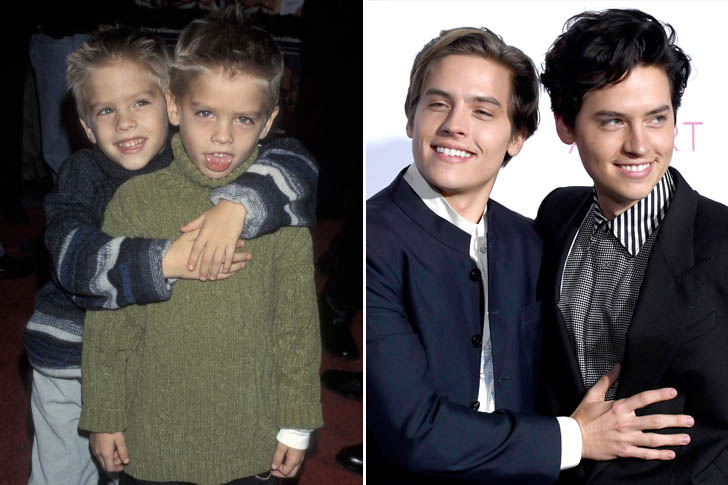 If you grew up watching Disney channel, then you wouldn't need an introduction for who these guys are. Dylan and Cole Sprouse are two of the heartthrobs and childhood crushes of Disney channel avid fans. The identical twins became notable when they starred in The Suite Life of Zack and Cody, alongside actresses Ashley Tisdale and Brenda Song. With the exception of clothing, most of the Sprouses franchise period ended in 2008.
But before we've known them as Zack and Cody, the two already appeared in various films as kids. They took turns playing Adam Sandler's adopted son in Big Daddy, and they also starred in the highly-acclaimed sitcom, Friends. They stopped acting for a while to pursue their studies. The twins graduated from NYU, Cole having a degree in archeology, and Dylan majoring in video game design.
Charlie Korsmo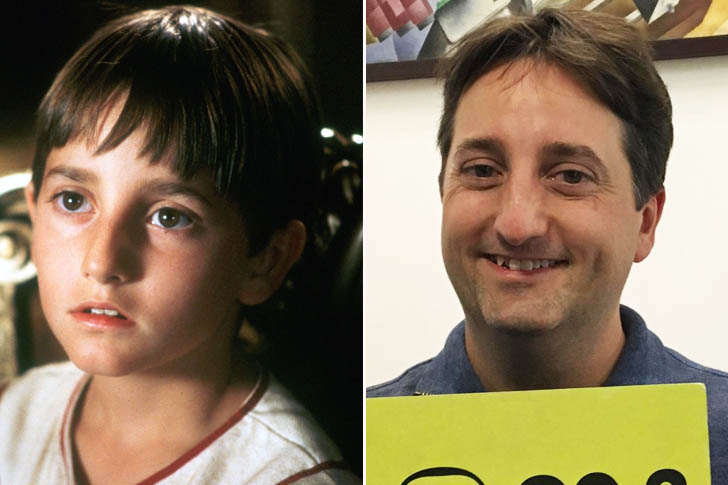 Charlie Korsmo is an American lawyer and actor. He is married to Adrienne and has a daughter Lila and a son William. Charlie Korsmo is most popular for his roles in the films Dick Tracy, What About Bob?, and Hook. His last appearance on the big screen before retiring was in the movie Can Hardly Wait, playing the character William Lichter.
After his career in the film industry, he studied physics at the Massachusetts Institute of Technology and worked in missile defense under the Environmental Protection Agency. If this isn't enough, Charlie Korsmo studied at Yale Law School to become an attorney. He passed the New York State Bar exam in 2007 and started working as an associate in Sullivan & Cromwell LLP before deciding to teach at Case Western Reserve University. Charlie is now an assistant professor at the said university.
Dante Basco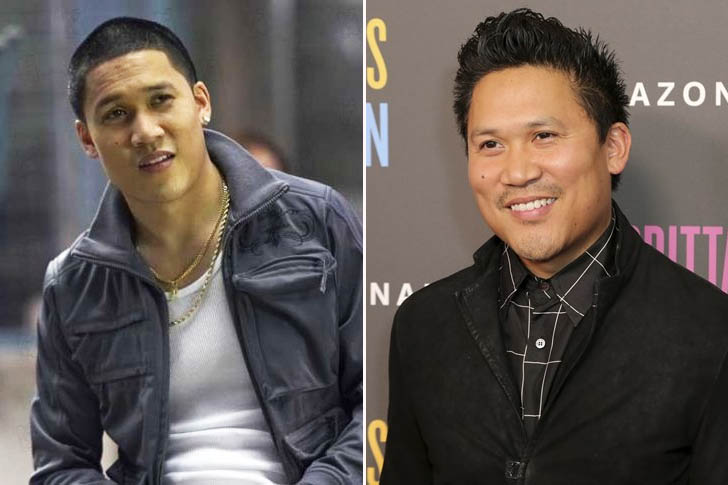 Dante Basco is a 45-year-old Filipino-American screen and voice actor, known for his roles as Rufio in Hook and Prince Zuko in Nickelodeon's hit series Avatar: The Last Airbender. Basco has been a guest with Cooper on the TV shows The Fresh Prince of Bel Air and Kukin, and often performed in Moesha. The past few years, Basco star-crossed to grab limelight into Hollywood and decided to make a film of his own.
He directed The Fabulous Filipino Brothers in 2019, based on stories of his family. Recently, Basco joined the cast of Artificial, an Emmy-winning sci-fi show that's also the first interactive long-form web series to launch on Twitch. At the same time, he is currently enjoying the spotlight credits to Avatar: The Last Airbender's recent arrival to Netflix. According to him, he's still fascinated by the cyclical struggle to diversify and change a resistant film industry.
Jerry Mathers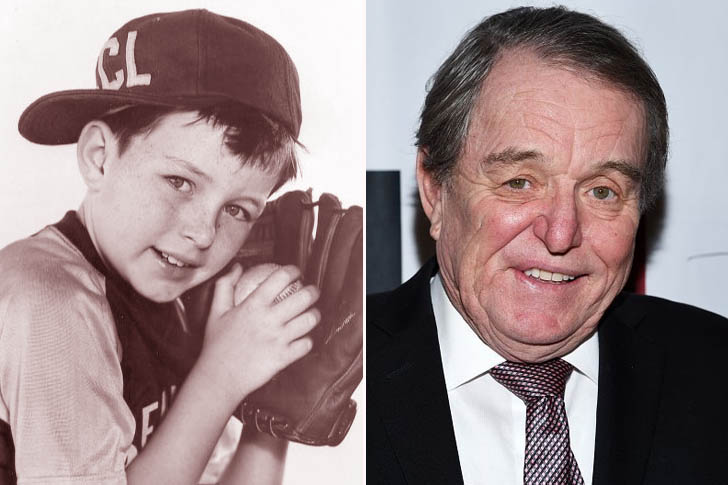 Jerry Mathers is an American actor. Mathers started his career at 2 years old, when he appeared as a child model for department store advertising. The main actor of the sitcom Leave It to Beaver (1957 to 1963), Jerry Mathers is now 72 years of age. Mathers first worked as a department store child model and then switched to acting. According to him, his seven years on Leave It to Beaver were happy and fond memories.
After the said sitcom, Mathers' television and film projects overflowed. He appeared in The Seven Little Foys, Bigger Than Life, Batman, Angels with Angels, and many more. He studied at the University of California, Berkeley, and earned a degree of philosophy in 1973. After decades of working as an actor, Mathers is now working as an advocate for diabetes awareness and research, as he was diagnosed with the disease in 1996.
Ron Howard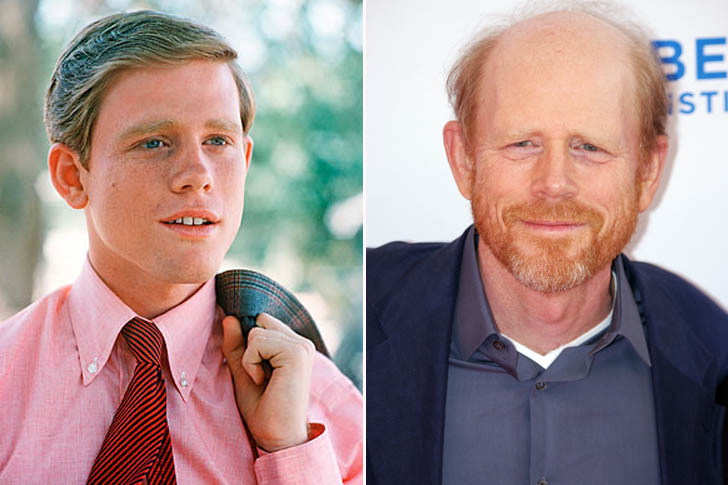 Ron Howard, an American film director, producer, writer, and actor, was first spotted in Frontier Woman (1956), at the age of 18 months, and followed by The Seven Year Itch, at age two. In 1959, Howard made his first film role in "The Journey." He and June Allyson starred in June Allyson's CBS anthology "DuPont Show" in "The Lost Child". Soon he appeared on various television shows. After high school, Howard invested his time for two years at the University of Southern California's film program.
He made his directional debut with Grand Theft Auto in 1977, and that led him to financial success and investments in his career. His blockbuster collection of works are Apollo 13 (1995), How the Grinch Stole Christmas (2000), A Beautiful Mind (2001), Inferno (2016), and many more. Now, Howard collaborates with different artists to direct concerts and several documentaries focusing on various aspects of the music industry.
Mary-Kate and Ashley Olsen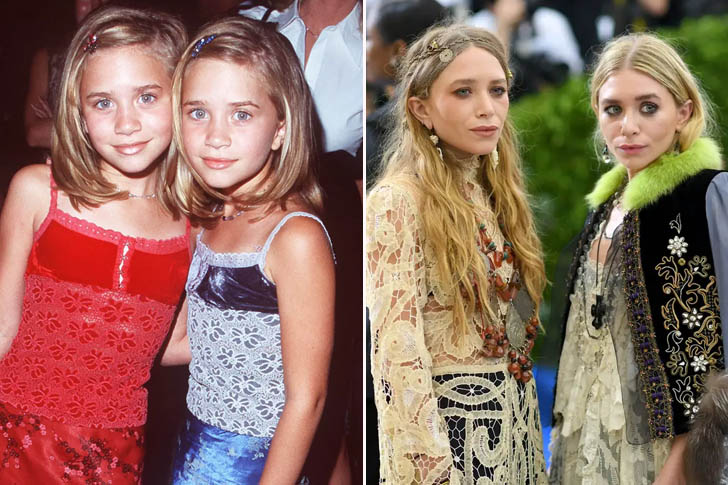 Mary-Kate and Ashley Olsen, the adorable twins from the early 90's sitcom Full House, may lead more private lives now. The twins performed for the first time as Michelle Tanner in the TV series Full House when they were babies. The fraternal twins started acting when they were infants. At the age of six, they began cashing in on their success by producing multiple TV and film projects.
Their jointly-own company Dualstar made them millionaires at a very young age. The Olsen twins started making video movies catered to their pre-teen market. The twins are nowhere near bankruptcy since they ranked among the world's richest women in the entertainment world in 2007. Now, Mary-Kate is married, while Ashley is dating artist Louis Eisner. The Olsen twins are much more into their commercial products business than their acting careers these days.
Macaulay Culkin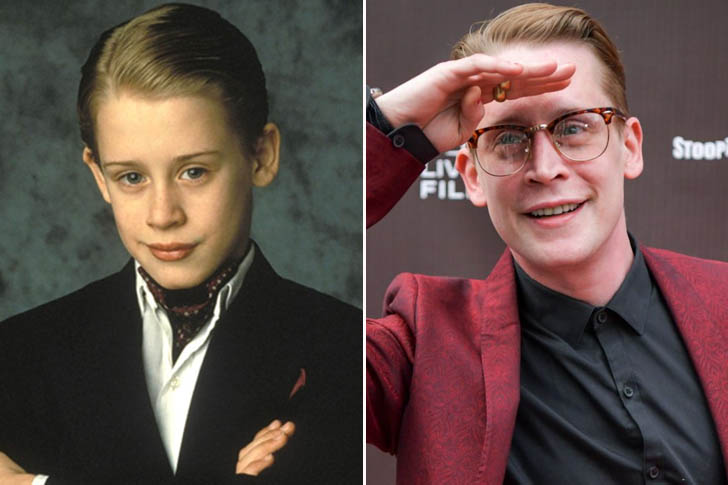 Macaulay Culkin started as early as 4 years old in the entertainment industry, but his big hit was the movie Home Alone. For the former, he was nominated for the Golden Globe Award for Best Actor-Film Music or Comedy, he took a break from his performance in 1994. For years, Culkin tried to dim his spotlight in the entertainment scene. In 2018, according to Culkin, he refused to make his signature face and tried not to go out in public during the Christmas season.
However, he is still grateful for his success as a child star and stated that he worked really hard and that the money he earned served as a gas for his future. Years after acting, he formed the comedy rock band The Pizza Underground. Following the band's split, Culkin launched his satirical pop culture website and hosted a podcast called Bunny Ears.
Alfonso Ribeiro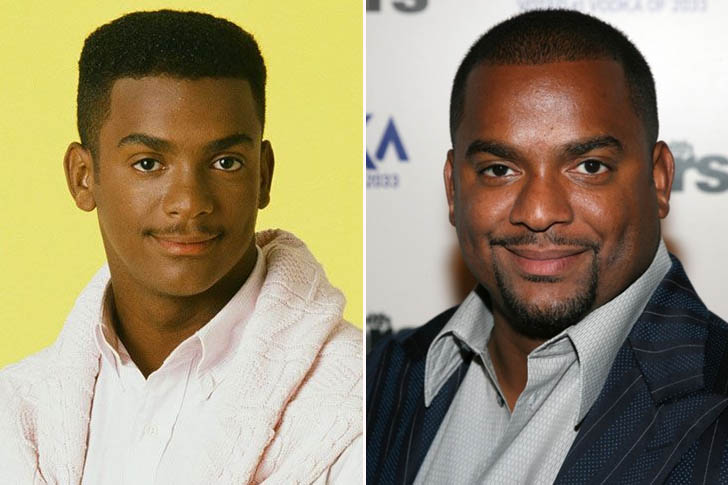 Alfonso Ribeiro is an American actor, dancer, director, game host and TV personality. Alfonso Ribeiro burst in the entertainment scene with a little role in Broadway and went on to become a star in his most recognizable role as the sweater-loving Carlton Banks in 1990's comedy The Fresh Prince of Bel-Air. After the success of his role on the said comedy show, Ribeiro has dabbled a little bit of everything, from reality competitions to directing TV episodes and hosting America's Funniest Home Videos.
A question was asked if he ever gets tired of doing the well-loved Carlton dance moves, and he answered that he didn't get tired of doing so. Ribeiro added, "Passion is an important part of success," and it translated well to his career to a huge degree. Well, he's been in this career for 40 years, and he is still as happy as ever.
Christina Aguilera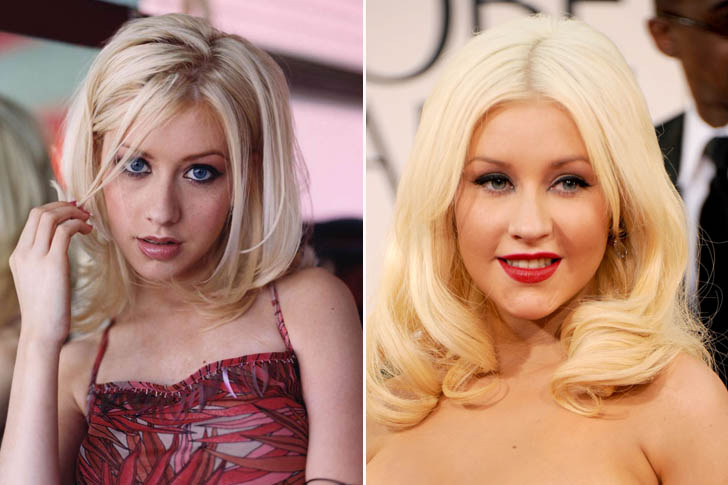 Hit singer Christina Aguilera debuted her self-titled album when she was 19 years old. She has an amazing career as a music artist, as well as several studio albums and a handful of awards, including five Grammys and one Latin Grammy Award. Aguilera ranked 58th in Rolling Stone's 2008 list of the 100 greatest singers of all time, and was included in Time Magazine's annual list.
As a child, Christina auditioned for The Mickey Mouse Club, where she performed alongside other now-famous artists such as Ryan Gosling and Justin Timberlake. In 1998, she was selected by Disney to sing the theme song Reflection for the animated film Mulan, which turned out to be a chart-topper. In addition to her pop music career, Christina also ventured into acting and television, and she is now a judge on the singing competition show The Voice, along with Adam Levine and Blake Shelton.
Raven-Symoné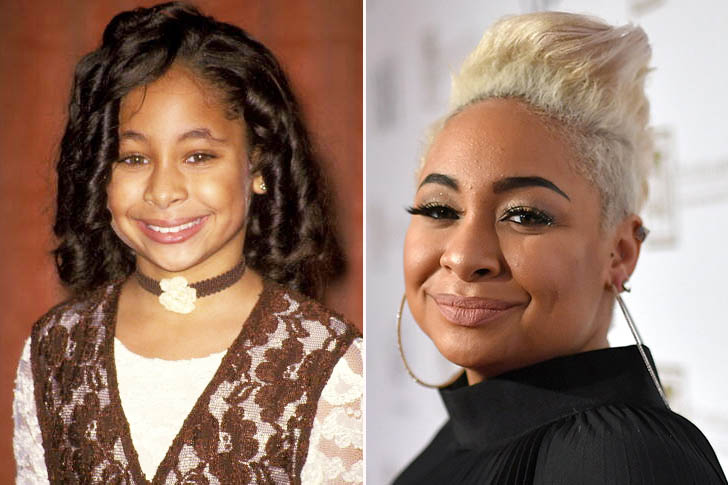 Raven-Symoné is an American Actress, singer, songwriter, producer, and director. In 1992, Raven-Symoné signed with MCA Records and started her singing career at the age of seven. She started her acting career by appearing as Olivia Kendall on The Cosby Show. But she is most remembered for her lead role as Raven Baxter on the Disney Channel sitcom That's So Raven.
In 2012, she was ranked number 9 in VH1's list of "100 Greatest Kid Stars Of All Time."The 34-year-old former co-host of The View shared on her Instagram that tied the knot with Miranda Maday. Raven expressed her appreciation to her partner Miranda, as her partner has been nothing but a source of happiness and understanding to her. She also didn't forget to give credit to the people who helped her become who she is today.
Miley Cyrus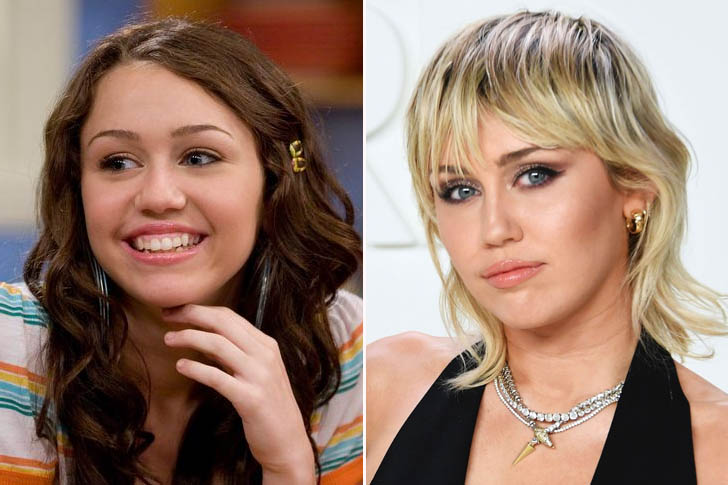 Hannah Montana premiered on Disney Channel in March 2006 and ended in January 2011. Known for her distinctive voice, her music covers various styles from pop and country pop to hip-hop, experimental music and rock music. This four-season show launched Miley Cyrus' career as an actress and musician. The popularity of the sitcom became the avenue of her career in Hollywood. She was only eleven years old when she obtained the acting role.
Her early success proved that she had made it on her own and did not depend on her father, country singer Billy Ray Cyrus' fame. But did you know Miley has a wide degree of influence in music? She considers Elvis Presley as her biggest inspiration. She has also cited artists such as Britney Spears, Madonna, Dolly Parton, and Shania Twain as her influences. Now aged 27, Miley continues on hitting the limelight.
Anna Chlumsky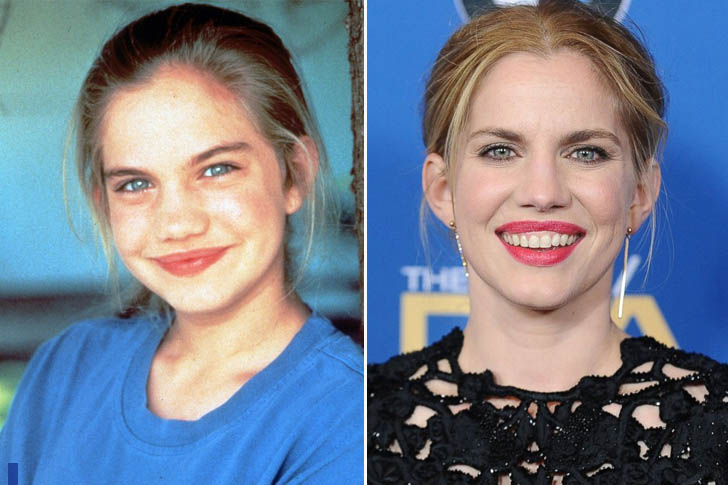 Anna Chlumsky's performance as Vada in the coming-of-age film titled My Girl and its sequel My Girl 2 will never be forgotten. The movie is a film adaptation of Patricia Hermes' novel. The '90s film topped the charts and grossed over $121 million on a $17 million budget. She started her career as a child. Between 1999 and 2005, Chlumsky's career was interrupted when she was in college. She again appeared in several independent films, including Blood Car (2007) and Circulation (2009).
Anna went into hiatus and took time off acting to earn a degree in International Studies at the University of Chicago. She then went back into acting after attending the Atlantic Acting School to receive formal training. In recent years, she appeared on the HBO television series Veep as Julia Louis-Dreyfus' flustered chief of staff, Amy Brookheimer. She received six nominations for the Primetime Emmy Award for Outstanding Supporting Actress in a Comedy Series.
Melissa Joan Hart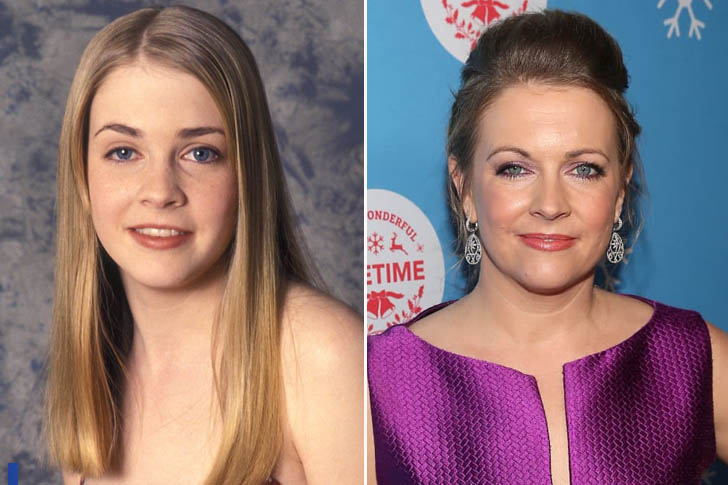 The '90s decade was one of those times when child stars are booming left and right. Amongst them is Melissa Joan Hart. Hart's career began when she was four years old when she ran a TV commercial for a bathtub doll named Splashy. Since then, she has appeared in commercials regularly, making 25 before she was five years old. People who grew up watching television series like Sabrina the Teenage Witch and watching Clarissa Explains It All would certainly remember this lovely girl.
Unlike other child actors who faded away in time, Melissa was able to improve upon her acting career and diversified into various ventures, which placed her far away from any potential bankruptcy. Her recent appearance is in the Netflix comedy series No Good Nick. Other than being an actress, she is now a fashion designer for her own clothing line, a candy shop business owner, as well as being a director, producer, singer, and voice actress.
Joshua Jackson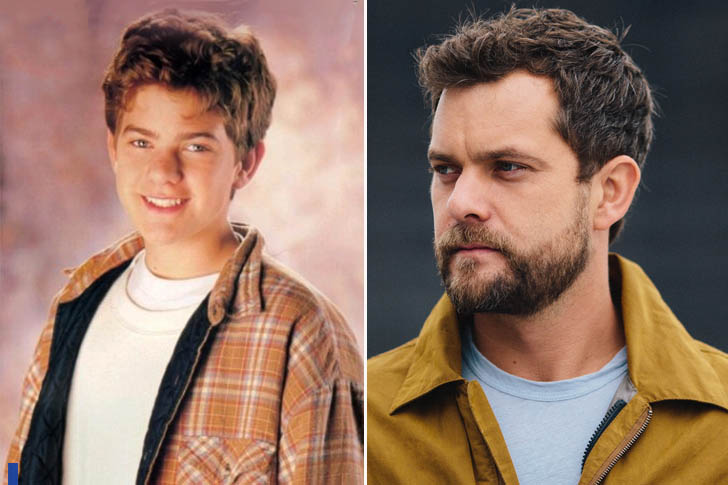 One of America's most memorable TV series about teenagers growing up is Dawson's Creek. Joshua Jackson's role as Pacey Witter in the teen drama is what propelled him to become a sensational teen star. Being able to take on mature roles, he was then given some acting chops in more shows like Fringe, The Affair, and Little Fires Everywhere. After digging up a bit, Joshua starred in films such as The Mighty Ducks, Cruel Intentions, and Shutter.
Jackson started playing a small role in the movie Crooked Hearts in 1991. The following year, he played Charlie in the musicals Willi Wonka and Chocolate Factory. He then transitioned into Broadway and made his debut in 2018 but came back in television the year after, starring as defense attorney Mickey Joseph in the Netflix drama When They See Us. We think it's great that he never quit the show business after all these years.
Corey Feldman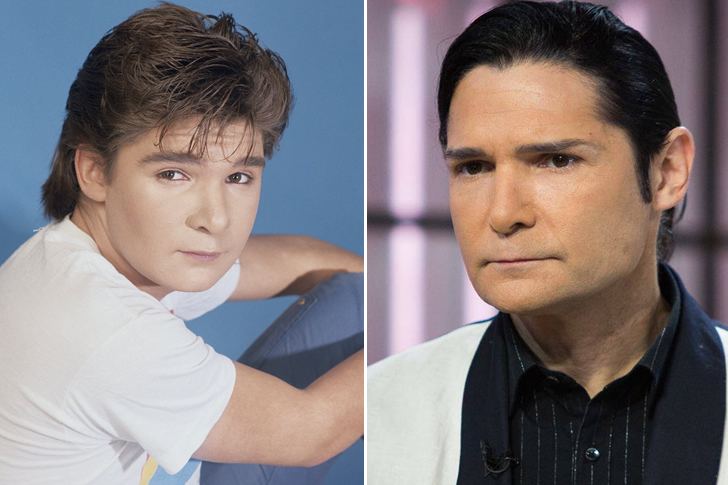 Corey Feldman is an actor, singer, and former child star who became well-known during the '80s. As a child actor, he started at the very young age of three and appeared in films such as Gremlins (1984), The Goonies (1985), and Stand by Me (1986), which propelled him further into stardom. It almost seemed that Corey was in every film and commercial in the late '80s! In his youth, he had over 100 TV commercials and 50 TV shows under his belt.
Feldman began his career at the age of three and appeared in McDonald's advertisements. And in the mid-1980s, it appeared in many high-grossing movies. Later on, he created the musical group Corey's Angels as a management development and production entity intended "to help girls who needed help to find their way." He is also an advocate for animal welfare and animal rights.
Tia and Tamera Mowry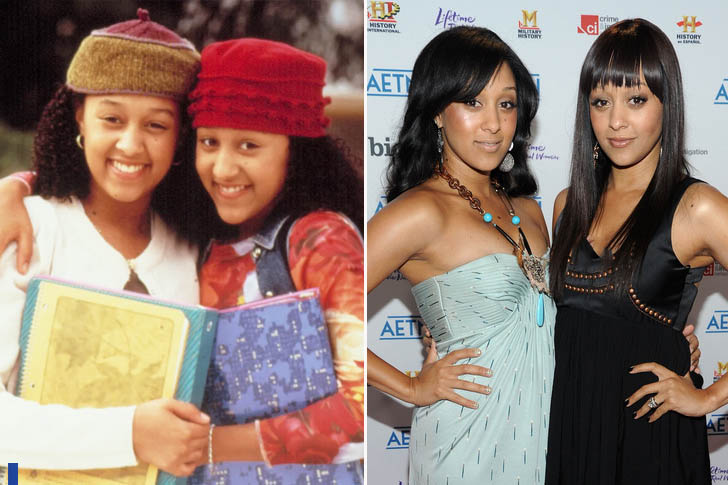 Twenty years ago, the twins-separated-at-birth television series entitled Sister, Sister aired its last episode, and the twins Tia and Tamera Mowry may help you remember memorable bits and pieces of the show. Sisters Sisters Sisters were selected by the American Broadcasting Corporation (ABC) as mid-season backups and made their debut on April 1, 1994 as part of the network's TGIF comedy show. The twins continued working with each other in the Disney Channel franchise Twitches and, much later, their own reality show, Tia & Tamera.
Eventually, the twins have earned their degree at Pepperdine University. While Tia has her own show called Tia Mowry at Home in the Cooking Channel, Tamera now hosts one of the most popular daytime shows entitled The Real, alongside Adrienne Bailon and Loni Love. She is also starring in Strong Medicine and Roommates and has teamed up once again with her sister to write their first book series Twintuition.
Dakota Fanning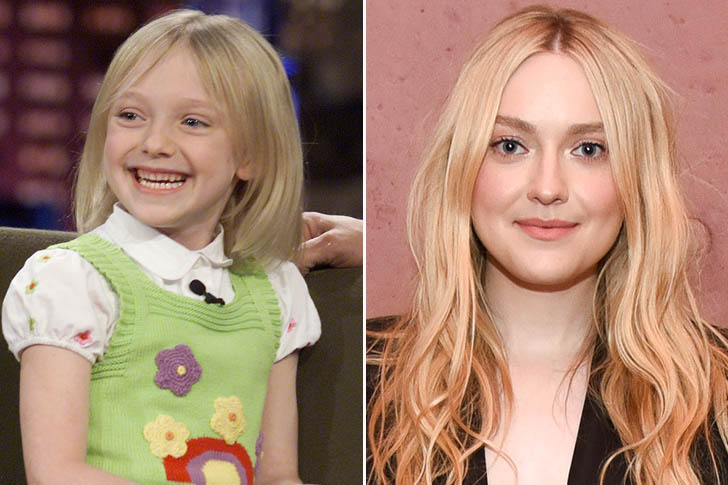 Dakota Fanning is an American actress. Her performance in Lucy Dawson's TV movie I Am Sam (2001) became famous at the age of seven, for which she won the Screen Actors Guild Award at the age of eight Nominated. Dakota Fanning is one of the famed actresses that started in the showbiz industry at a very young age. She was born in Conyers, Georgia, in 1994. Fanning is prominent for her roles in several films such as Coraline, War of the Worlds, and Twilight Saga.
Dakota started her career in the entertainment scene when she was just five years old, landing her first role in a TV commercial and TV series like ER, CSI, and The Practice. Her movie I Am Sam, alongside Sean Penn, was given credit with Screen Actors Guild Awards. She continued to work several projects along with big-time actors. Fanning continues to pursue acting until recent years. In 2018, she had an appearance in the TV series, The Alienist.
Danielle Fishel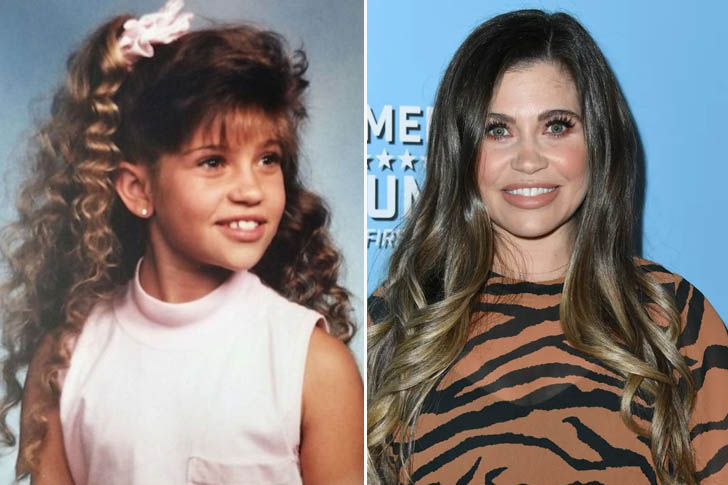 Danielle Fishel rose to fame in the early '90s for her role as Topanga Lawrence-Matthews on the sitcom Boy Meets World. Post-Boy Meets World, Fishel was cast in several movies like Dorm Daze and Longshot. She also pursued and received a degree in psychology, stating that she did so well in math, she even became a tutor. Danielle Fishel is an American actress, director, model and TV personality.
She started her career in theater and appeared in community-produced The Wizard of Oz and Peter Pan. Fishel was able to reprise her role as Topanga on Girl Meets World and served as a co-producer, and also directed four episodes of the series. To top it off, she was also able to direct some episodes of several Disney Channel shows.She married Jensen Karp in 2018 and welcomed their first child, a boy named Adler Lawrence Karp in June 2019.
Jaleel White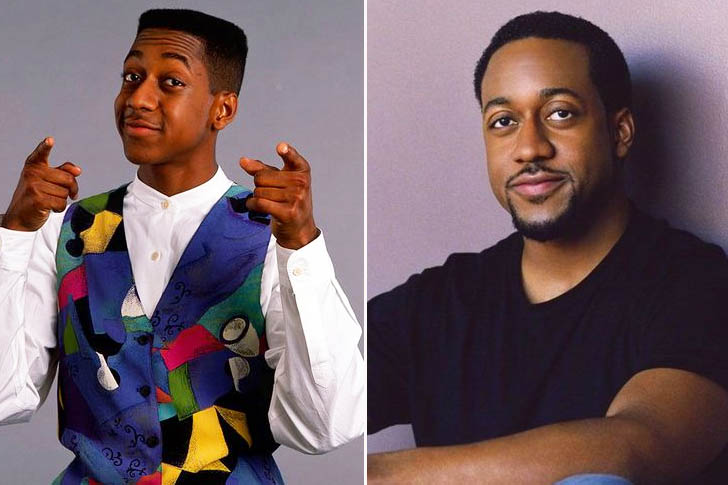 Jaleel Ahmad White (born November 27, 1976) is an American actor, comedian, producer and writer. He has been in the TV advertising business since he was 3 years old. The lovable geek next door, Steve Urkel, is probably what you remember most about former teen star Jaleel White. But did you know that the character Steve Urkel was originally intended to be a one-time guest?
His appearance was an instant hit with audiences, and so Jaleel became a regular cast member. Ever since Family Matters went off the air, he has been in many other shows. He was in the UPN series Grown Ups from 1999 to 2000 and then later earned his degree in television and film from UCLA in 2001. In January 2017, Jaleel appeared as Officer Adams in Bones. Recently, he joined the cast of The Big Show Show from Netflix in the recurring role of Terry.
Tatyana Ali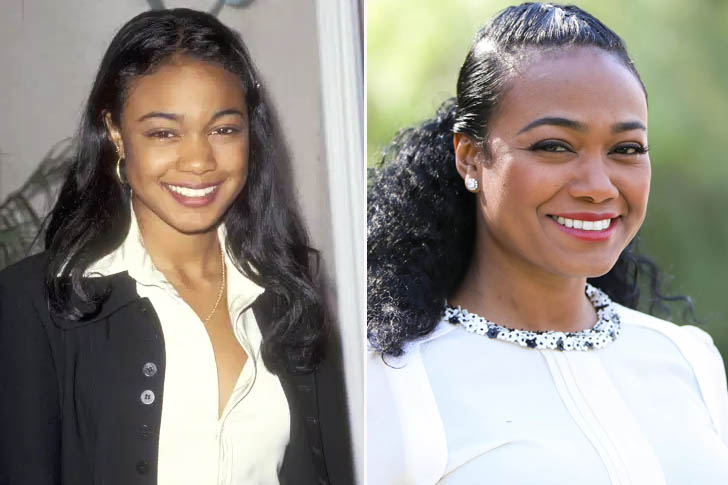 Tatiana Ali (born January 24, 1979) is an American actress and singer who played Roxanne repeatedly in the CBS soap opera Young and Uneasy from 2007 to 2013. On the very much loved sitcom, Fresh Prince of Bel-Air, Ashley Banks was the cutest and youngest of the Banks children, a role portrayed by former child actress Tatyana Ali, from 1990 to 1996.
Ali then built a singing career, a successful one at that, especially her version of Aretha Franklin's Respect and an original song entitled Make Up Your Mind. Her investments of hard work in her craft led her to release four music singles and a studio album. In March 2016, Ali shared with the public that she got engaged to Dr. Vaughn Rasberry, an assistant English professor at Stanford University. Four months later, they walked down the aisle n Beverly Hills, California. Now, Tatyani is a mom of two adorable kids.
Abigail Breslin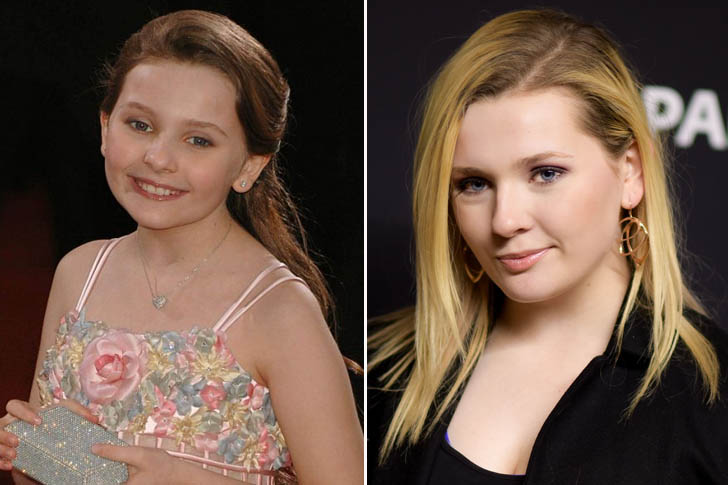 Abigail Kathleen Beslin is an actress and singer of America, she began acting in commercials when she was three years old and made her film debut in M. Night Shyamalan's science fiction horror film Signs (2002), at the age of five who stole the hearts of millions of viewers with her role in Little Miss Sunshine, has been in the showbiz industry longer than we came to know her for her popular characters.
Born in New York City to Michael Breslin and Kim Breslin, Abigail starred in a TV commercial for toys and impressed the viewers with her cuteness. She was only three years old at the time. After that, her popularity rose and opened opportunities for her in the entertainment scene. She was praised for her performance in the movie Signs and was given credit for her talent with an Academy Award Best Supporting Actress. Until now, the beautiful Abigail Beslin continues to pursue her acting career.
Jeff Cohen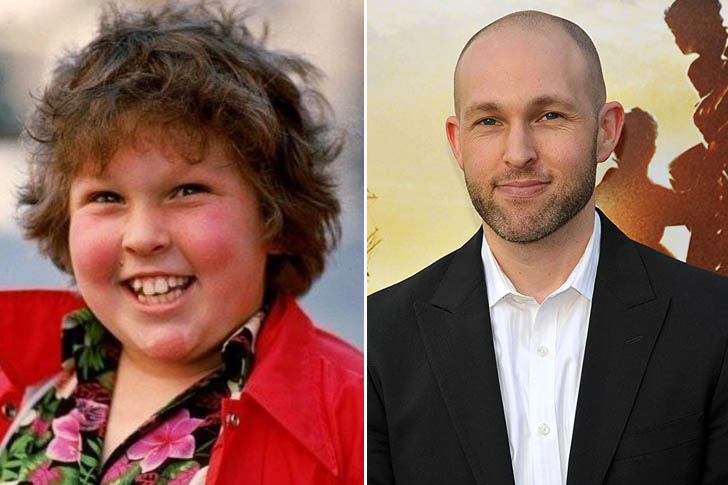 Jeffrey Bertan Cohen is an American lawyer and former child actor Jeff McMahon. Cohen used the introduction of Goonies director Richard Donner to get a summer job in the business of the film studio. Jeff Cohen became popular at a young age when he played the role of Chunk in the movie The Goonies. His mother and sister had played parts in the same movie as well. Jeff was also cast in TV shows such as Kids Incorporated and Family Ties.
During his high school years, he got into the football team and played for the school. Deciding to set aside his career in the entertainment world, he focused on his studies and went to UCLA School of Law and became an attorney. He established his own law firm but is still appearing in showbiz events once in a while. Jeff also writes columns about business and legal matters for The Huffington Post and CNBC.
Marguerite Moreau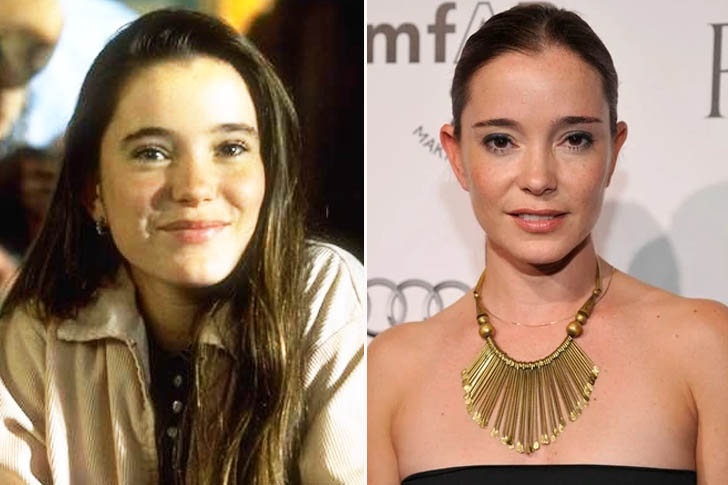 Marguerite C. Moreau (born April 25, 1977 ) is an American actress. Her first breakthrough role was the recurring role of Melanie on Blossom in 1994 and 1995. Marguerite C. Moreau became famous for her role in the fantasy horror film Queen of the Damned as Jesse Reeves. Her debut film was at the age of 14 in The Mighty Ducks (1992). Moreau is a graduate of political science from Vassar College, but it's not known whether she wanted to become an attorney.
Nevertheless, she began appearing in more significant roles in films and television series like Beverly Hills Chihuahua, Life Happens, and Caroline and Jackie. She also got featured in the recurring role of Linda in Shameless, a comedy series. Talk about her personal life, Moreau tied the knot with Canadian actor Christopher Redman in 2010. Five years later, they gave birth to a baby boy named Casper Hayes Redman.
Piper Perabo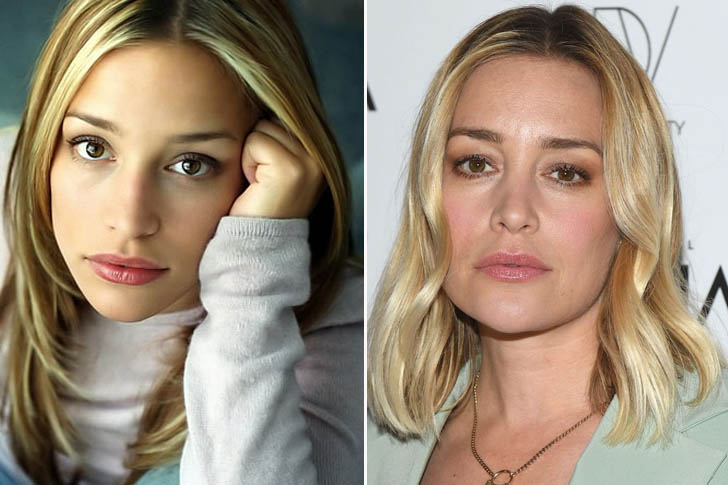 Piper Perabo is an American actress whose breakthrough role is in the comedy-drama film Coyote Ugly (2000). She played the eldest daughter of the Baker family in Cheaper by the Dozen (2003), but for many, she'll always be Violet "Coyote Ugly" Sanford. Perabo is also an activist and supports Jane Fonda's cause for climate change. Outside acting, she is a part-owner of a bar in West Village, Manhattan, and a restaurant in New York City.
Her investments, both in business and advocacy, are well-admired by her fans and her peers. She is also a loving wife to director and writer Stephen Kay, who is renowned for his work in films and shows such as Get Carter, Boogeyman, and Covert Affairs. In 2000, she starred in the romantic music comedy film Coyote Ugly as Violet (Jersey) Sanford. Although the film's critics reacted differently to this, the box office was good, with more than $113 million worldwide.
Tom Welling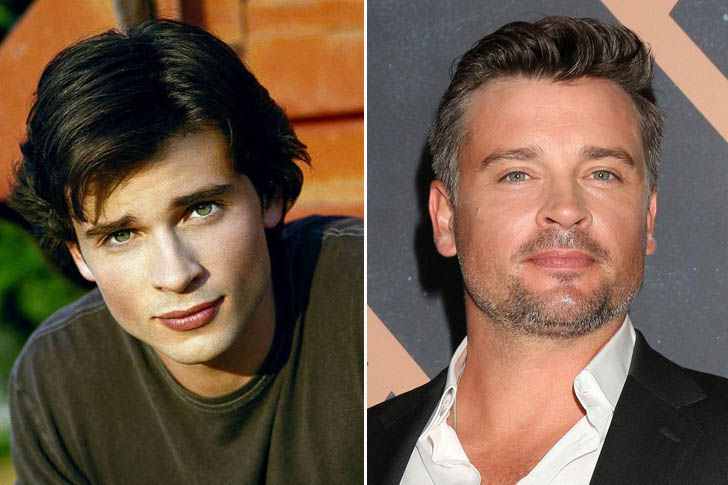 The 43-year-old American actor, director, producer, and model, Tom Welling was the football-playing, auto-welding second oldest Baker sibling in Cheaper by the Dozen (2003) and Cheaper by the Dozen 2 (2005). Welling is a high school athlete who initially worked in the construction industry and in 1998 successfully designed menswear for several popular brands. In 2000, he successfully transitioned to television.
During his high school years, he played a lot of varsity soccer and received fair grades. But even so, Tom did not pursue a college degree and instead worked in a construction service site and modeled for men's clothing brands. After spending time in the modeling scene, he shifted to acting and starred as Clark Kent in the superhero TV series Smallville in 2001, which ran for ten years, and in another TV series entitled Lucifer, alongside Tom Ellis. Now, he's still as beautiful as he was back then!
Hilary Duff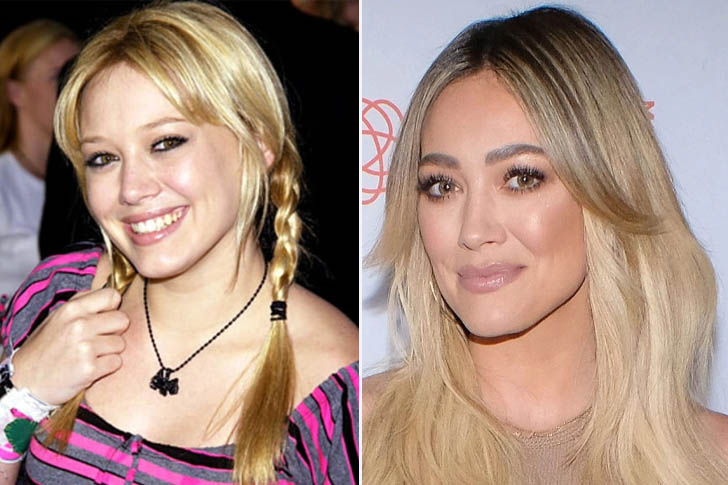 Hilary Duff is an American actress, businesswoman, songwriter, producer and writer. Duff started her acting career at a very young age and quickly became a TV icon Lizzie McGuire (2001–2004) and the TV series The Lizzie McGuire Movie, 2003). Hilary Duff as Lorraine Baker from Cheaper by the Dozen was a fabulous character. She was arguably one of the most famous names in the movie at the time, having also played the title character in Disney Channel's Lizzie McGuire.
Duff also ventured into the music industry and released several pop albums including Metamorphosis, which became triple-platinum. Aside from her work in Hollywood, she launched her own clothing lines called Stuff by Hilary Duff and Femme for DKNY Jeans. This goes to show that her money management skills are outstanding. After working in Hollywood for more than two decades, she amassed a net worth of $25 million. Duff also likes to give back to people in need, having donated for the victims of Australian bushfires and COVID-19 pandemic.
Kevin Schmidt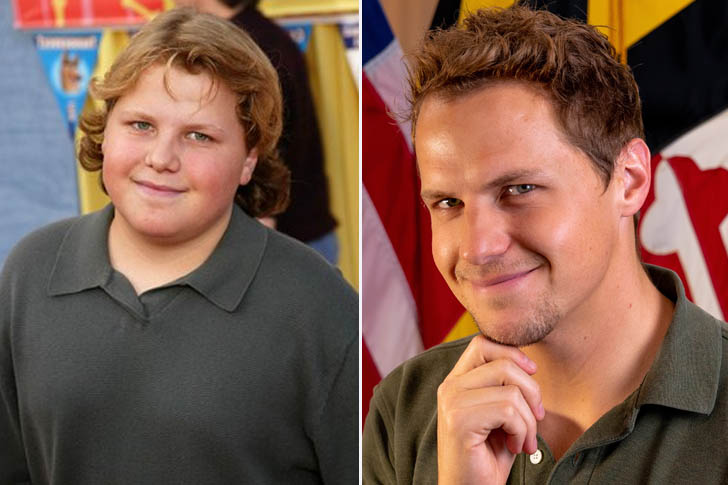 Kevin G. Schmidt is an American actor, famous for his role as Henry Baker (Henry Baker) and "Sequel" in Cheap and Noah Newman in Youth and Instability. Kevin G. Schmidt started his career at age nine and also appeared in Cheaper by the Dozen film series. He starred in other movies such as The Butterfly Effect, Princess Protection Program, and Catch That Kid. Did you know his feature film roles have generated more than $1 billion in the global box office? That's no easy feat for a young star!
Besides acting, Kevin explored his talents and expanded his career. He co-created, produced, directed, and starred in a web-series entitled Poor Paul. But what we admire about him the most is that he participates in humanitarian organizations. In fact, he currently serves as the president of the Conscious Human Initiative, a non-profit entity that aims to alleviate malnutrition worldwide. His investments in the lives of others will surely reap rewards.
Alyson Stoner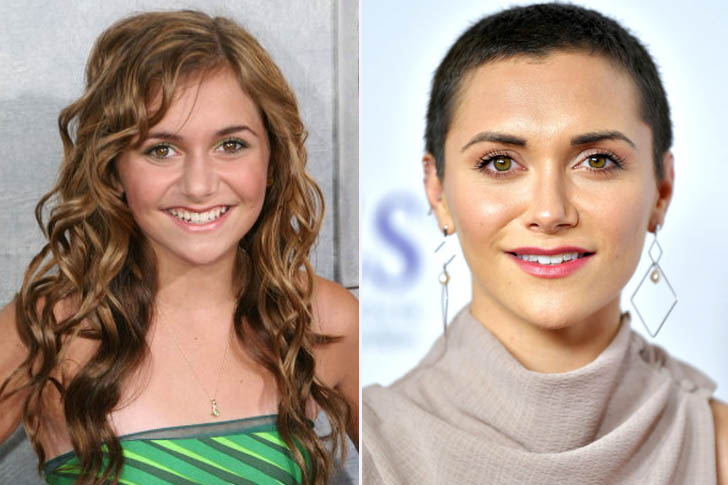 Another former child star who appeared in Cheaper by the Dozen is Alyson Stoner, a singer-songwriter and actress who played Sarah Baker, the resident trouble-maker in the film. Alyson is also a renowned dancer who has worked for well-known artists like Missy Elliott, Outkast, Eminem, and Will Smith. In 2003 and 2005, she appeared as Sarah as one of the twelve Baker children in the successful comedies The Twelve Cheapers and The Twelve Cheapers.
From 2001-2007, she hosted Disney Channel's Mike's Super Short Show and, of course, she is known as the voice behind the adorable Isabella in Phineas and Ferb. Her talent in dancing and her attitude in work gas her to the pedestal where she is right now. A multi-talented personality herself, she announced in her Youtube channel the release of her debut single, Flying Forward, in 2010 and her debut EP, Beat the System, in 2011.
Noelle and Cali Sheldon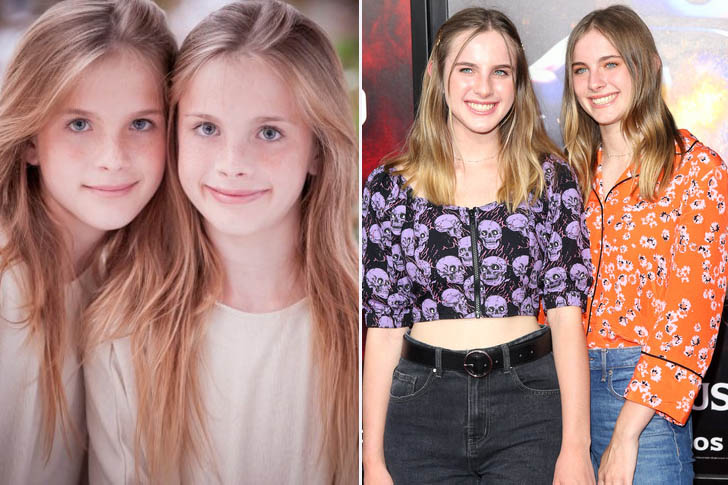 If you're fond of the '90s hit sitcom Friends, then you're most likely familiar with the character Emma Geller-Green, child of Rachel Green (Jennifer Aniston) and Ross Geller (David Schwimmer). But did you know the character Emma was played by twins? Yup, you read that right. Then-infants Cali and Noelle Sheldon took turns in portraying the role in the show. Their short but iconic appearance probably have earned them fortune, which means they won't have to worry about student loans for their education.
Cali said that she and her sister can easily share Emma's role. When a twin enjoys her nap time, it is another shining time, which may be why the show producer is inspired to cast another twin. Now 18 years old, the twins are still acting and in fact, recently made headlines when they starred in the 2019 horror thriller film entitled Us, along with prominent celebrities Lupita Nyong'o, Winston Duke, and Elisabeth Moss.
Nancy Mckeon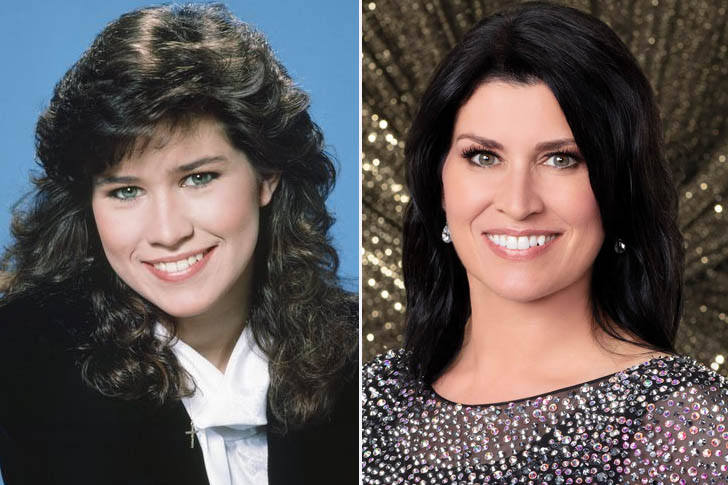 Nancy McKeon (born April 4, 1966) is an American actress. She is known for playing Jo Polniaczek in the NBC sitcom The Facts of Life and playing Jinny Exstead in The Split. Nancy McKeon began modeling baby clothes for the Sears and Roebuck catalog at the age of two. Along with her older brother, Philip McKeon, she appeared in many commercials.
Nancy's first Hollywood break came when she starred in the short-lived TV series, Stone, and occasionally guested on Starsky and Hutch in the mid-70s. She was discovered at age 13 when she impressed a casting director by her ability to cry on cue despite her young age. Her role as Jo Polniaczek on the NBC sitcom The Facts of Life (1979-1988) stands out among the rest. Since The Facts of Life, Nancy had television credits in Baby Snatcher, In My Sister's Shadow, Comfort and Joy, and You Light Up My Christmas.
Micheal Bollner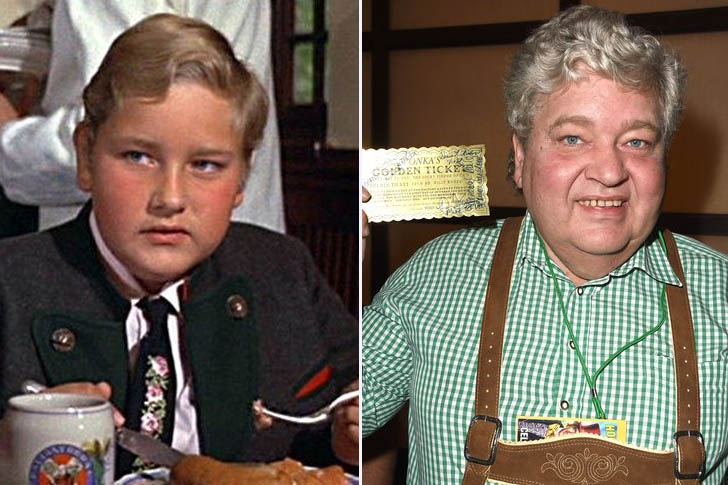 Micheal Bollner played as Agustus Gloop in Willy Wonka & The Chocolate Factory (1971). The character Agustus was a greedy, gluttonous boy who was the first child to find a Golden Ticket and the first child to be kicked off the tour of the factory. Augustus was the first person to cancel the tour: while drinking from the Chocolate River in the Chocolate Room, he accidentally fell into the river and was piped to the factory's fudge room. His parents were summoned to retrieve him from the mixer.
Bollner's role in Willy Wonka & The Chocolate Factory was his acting debut, and unfortunately, it was the only film that he ever starred in. Bollner wanted to pursue a Hollywood career after his role in the film, but his father made him quit so he could prioritize his studies. He finished with a degree in accountancy, and today, he resides in Munich, Germany, works as a tax accountant, and owns his own successful accounting firm.
Julie Dawn Cole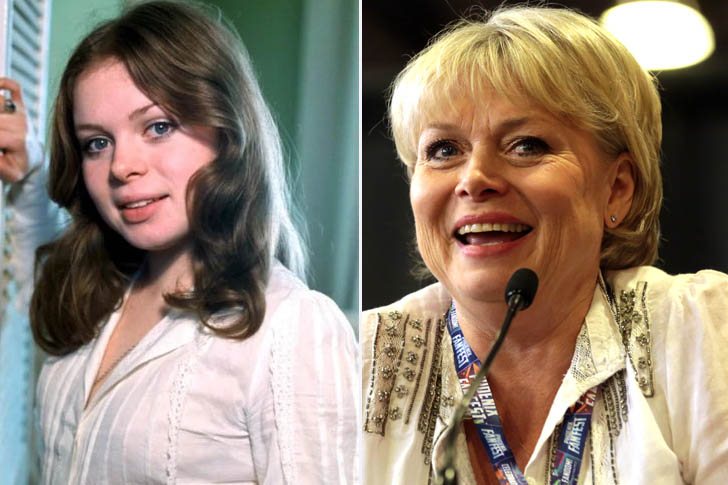 Another child star from Willy Wonka & The Chocolate Factory is Julie Dawn Cole who was 12 years old when she cast for the role of the annoying, bratty, and spoiled Veruca Salt. Julie Dawn Cole (born October 26, 1957) is a British actress, singer, writer and psychotherapist who has been active for more than 40 years. She started as a children's performance and is still her most memorable movie Willy Wonka in 1971.
The movie launched a profitable career for the England-born actress who appeared in many TV series such as Angels, Within These Walls, and Emmerdale. She has theatrical credits under her belt as well, in voice-over work and pantomime. Cole has worked as a fitness instructor in the late '90s, and appeared in the television series Fat Families as a fitness advisor to some of the casts. Her last television appearance was in the 2013 British medical drama titled Holby City. These days, Cole works as a psychotherapist.
Honey Boo Boo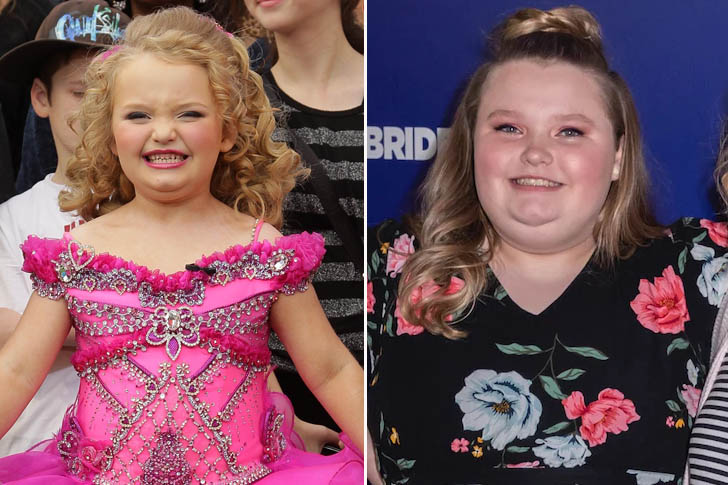 Alana Thompson, commonly known as Honey Boo Boo, is one of the most famous toddlers back in the hit reality TV show Here Comes Honey Boo Boo. The name of this show comes from a mockery of Alana throwing in another beauty pageant in her first time in Toddlers and Crown, but due to widespread public misunderstanding, Alana was called "Honey Boo Boo Child".
She was this adorable little blonde pageant baby that caught the hearts of the directors and producers of TLC, which led to giving her the Here Comes Honey Boo Boo series with her mom, Mama June Shannon, and the rest of her family members. Here Comes Honey Boo Boo ran for four seasons and made Alana and her family quite popular. The first episode garnered 2. 2 million TV viewers in which we could assume that earned them not only fame but also fortune, enough for them to afford good insurance plans for their future.
Paris Themmen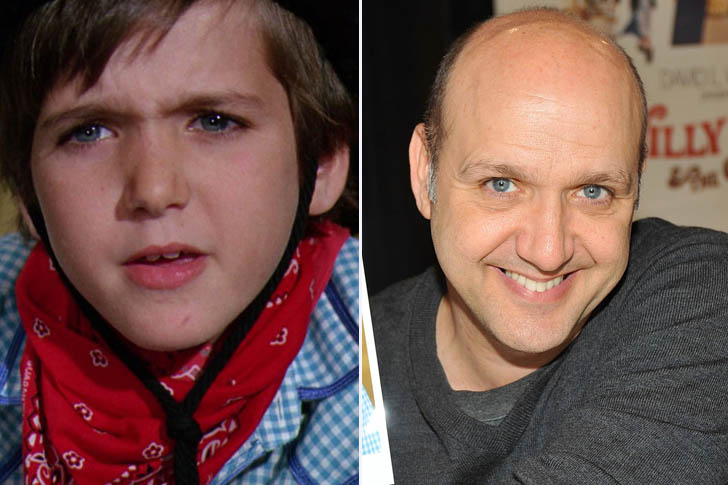 Paris Themmen (born June 25, 1959) is an American entrepreneur, real estate agent, commercial actor director, and former child actor. He has worked in Willy Wonka and Chocolate Factory which is famous for the role of Mike Teavee. Paris Themmen also starred in Willy Wonka & The Chocolate Factory as Mike Teavee. To refresh your memory, his character in the film, Mike, spent most of his time watching television and received the fourth golden ticket.
Mike was the one who was split into a million pieces and turned into a mini-Mike when Wonka demonstrated the computerized psychedelic system that he had. Themmen first appeared on stage in 1965. He then went on to star in a TV commercial for a bubble bath. Themmen retired from the showbiz industry when he was 14. He took up a bachelor's degree in Fine Arts at New York University. Lately, he has been directing and occasionally appearing at film conventions and in commercials.
Lisa Whelchel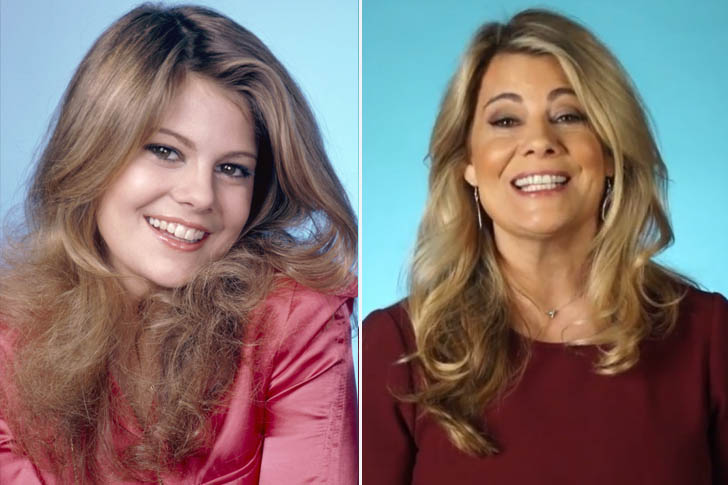 Lisa Diane Whelchel (born May 29, 1963) is an American actress, singer, songwriter, author and speaker. She is famous for being a Mouseketeer in the New Mickey Mouse Club. Lisa Whelchel played Blair Warner from The Facts of Life (1979), the most glamorous of the group who was a spoiled rich girl everyone loved to hate. But it was revealed in the later seasons that she has been going through some tough times and kept her emotions in.
Whelchel discovered acting at the age of 8 and performed in musical theater for the next four years. After she got a lead in the TV show The Facts of Life which ran for nine years, she then appeared in numerous TV shows and films, namely Survivor, The Talk, and The Jeff Probst Show. With her time in the industry, she must have enough funds to afford a good insurance plan.
Blake and Dylan Tuomy-Wilhoit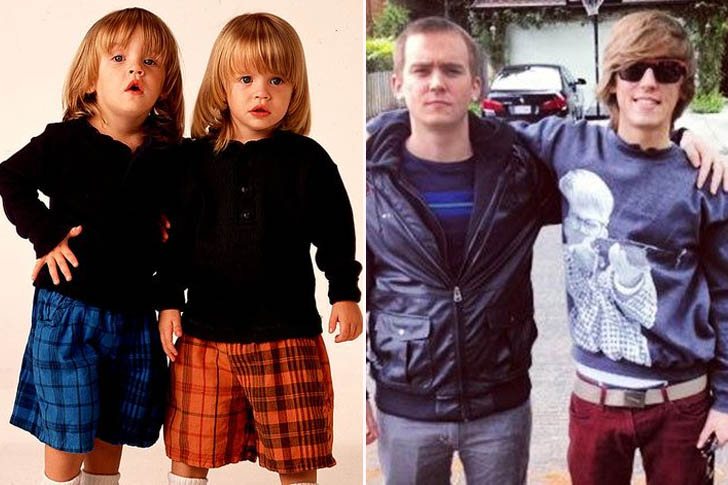 Uncle Jesse and Aunt Becky's twins from the American television sitcom Full House quickly became a fan favorite despite being introduced later in the show. It has always remained in the top 30 of Nielsen (from 1988), and continues to gain more and more popularity in syndicated rebroadcasts. Viewers of the show saw the twins, Blake and Dylan Tuomy-Wilhoit, grew every episode.
The twin's antics and rather playful disposition reserved themselves a soft spot in each of the viewer's hearts to a certain degree. Much to everyone's surprise, neither of them continued acting and forged their path in their own respective careers. Dylan's interest in the world of unique and interesting sounds eventually led him to be mentored by his father, becoming a foley artist. Meanwhile, Blake became a firefighter and loved his. We will be seeing both of the twins again onscreen with Netflix's Fuller House, which is a revamp from the original series.
Kim Fields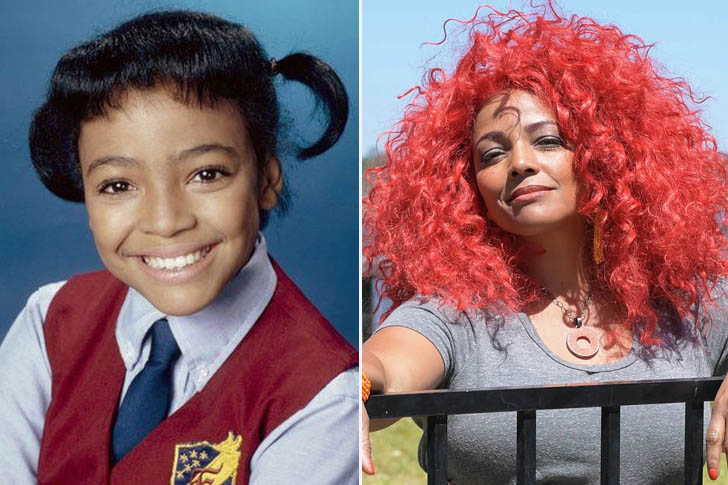 Kim Fields is an actress and television director known for her role as Dorothy "Tootie" Ramsey in The Facts of Life. She made the viewers fall in love with her rollerskates and pigtails. After the sitcom ended, she then starred in Living Single (1993) and What To Expect When You're Expecting (2012). Fields graduated from Pepperdine University in 1995 with a degree in telecommunications, broadcast journalism, and TV production.
As a director, a few of her notable works include episodes of the All That!, Kenan & Kel, Tyler Perry's Meet the Browns, and BET's Let's Stay Together. Now a mother of two cute boys, Fields married film producer John Franklin Freeman from 1995 to 2001. Fields gave birth to her first child, Sebastian Alexander Morgan, on May 4, 2007 by then-boyfriend Broadway actor Christopher Morgan. Fields has enjoyed a long career in acting, music, and directing. Talk about being multi-talented, Tootie!
Mindy Cohn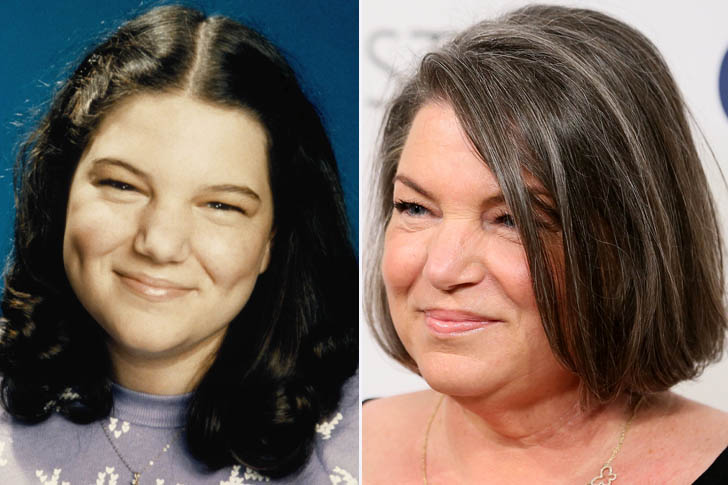 Mindy Cohn is an American actress who rose to fame for her performance as Natalie Green from The Facts of Life. Her lovely character in the sitcom became an inspiration to a generation of teen girls at the time. Actress Charlotte Rae discovered Cohn when she and the producers of the show visited Rae's school in Holmby Hills, California while doing research for the show.
Aside from the hit sitcom, Cohn also did the voice behind Velma Dinkley in the Scooby-Doo franchise from 2002 to 2015. Cohen continued her acting career beyond the "facts of life". In 1984, as a daughter, she played the leading role in RKO's Table Setting video production with Stockard Channing. Now in her 50's, Cohn's now rocking some cool purple hair. If you're wondering why you haven't seen her on the small screen for a while, it's because she's doing work behind-the-scenes, not as a director or lawyer, but as a founding member of a cancer support center.
Jussie Smollett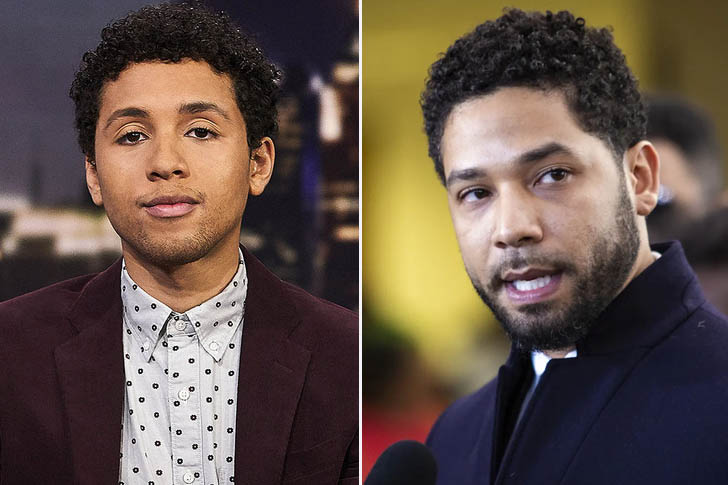 Jussie Smollett is an American actor and singer. In 2015, Smollett played the musician Jamal Lyon in the Fox TV series Empire, which was hailed as a pioneering role for his positive portrayal of gays on TV. Jussie Smollett portrayed the character of Terry Hall in The Mighty Ducks (1992), for which he was nominated for a Young Artist Award. He began his acting career at a very young age and starred in several commercials at the age of five before playing a role in The Mighty Ducks.
Smollett was also in Alex Haley's Queen, a TV miniseries that aired in 1993. Besides acting, he focused on his skills in music and launched his debut EP in 2012 with the title Poisoned Hearts Club. You'll probably recognize Smollett as one of the breakout stars of FOX's hit drama Empire, where he played Jamal Lyon. With a promising Hollywood career ahead of him, we hope he hires a financial advisor to help him set his career and money goals.
Erin Murphy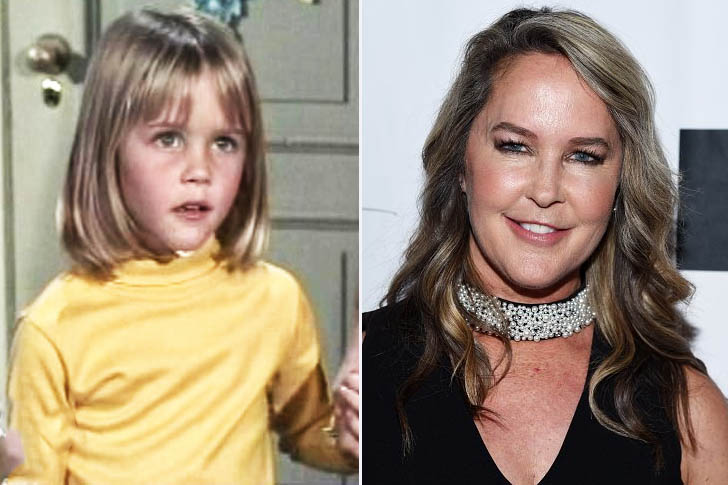 Included in our list of former child stars is Erin Margaret Murphy, who was born in Encino, California. Erin Margaret Murphy is an American actress, known for playing the role of the young Tabitha Stephens in the TV sitcom Bewitched. Murphy has served as a TV host and correspondent and a radio host for Allergan Medical. Murphy's claim to fame is her appearance in the TV sitcom Bewitched, where she played the character of young Tabitha Stevens for eight years.
Fun fact, in the first season of the show, the role of Tabitha Stevens was shared by Murphy and her twin sister, but as they grew older, their difference has become more observable that she had to play the part solely. In a Facebook post, she revealed that she was just 11 months old when she began her acting career. Her investment and passion for acting are so strong that until now, she continues to pursue it and explores what she might be capable of in showbiz.
Elden Henson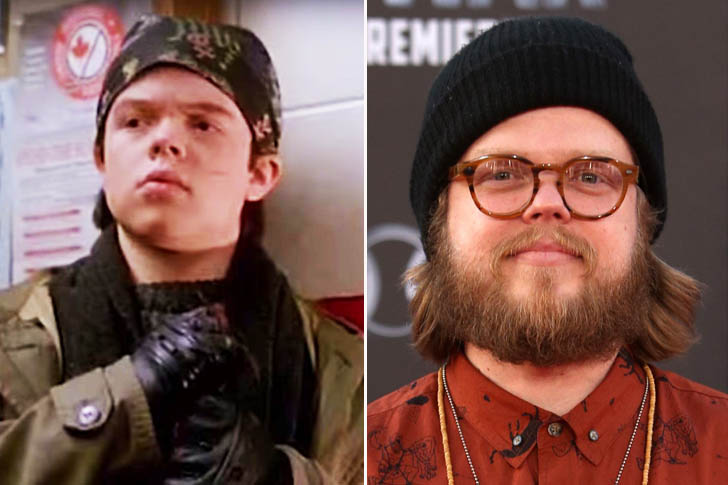 Hansen grew up in Burbank, California. He is a child actor. He has been in the advertising business since the age of 6, and booked a series of film and television roles at the age of 10. The 43-year-old American actor, Elden Henson, played the role of Fulton Reed in The Mighty Ducks movie at the age of ten. The film became a trilogy, and that's how his acting career blossomed.
He also portrayed various roles in different TV shows and movies like Cast Away (2000), The Butterfly Effect (2004), Grey's Anatomy (2005), and many more.Since 2015, Henson played the character of highly-successful lawyer Foggy Nelson, the sidekick of the main character Matt Murdock, in the Netflix series Daredevil. He may belong to a family of actors, but with his Hollywood career of more than 30 years, he has etched a name for himself in the industry. We should definitely watch out for more of him on his next acting projects.
Candace Cameron Bure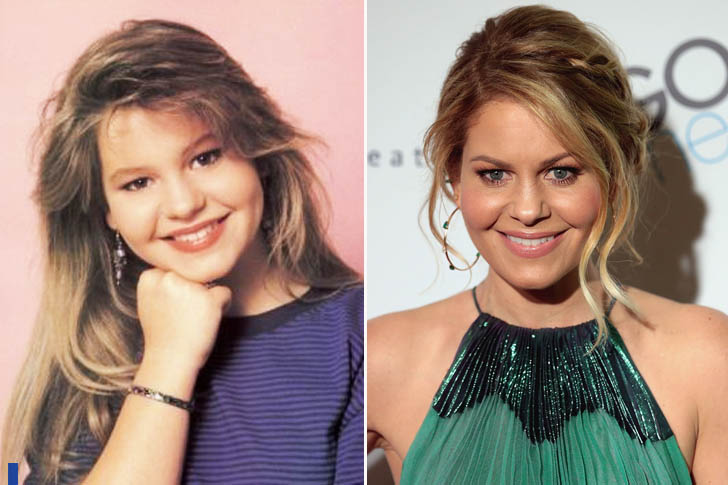 Another icon of the '90s decade, Candace Cameron Bure, she is an American actress, producer, writer and member of the talk show team. She is known for the role of DJ Tanner in Full House and again as DJ Tanner-Fuller in Fuller House. She has achieved the zenith of work-life balance, from raising three kids with husband Valeri Bure who is a Russian NHL hockey player, to taking on a TV revival and a slew of feel-good movies.
After her role as D.J. Tanner in the American television sitcom Full House, Candace took a self-imposed break. Away from the limelight, she chose to focus on her personal life to devote much of her time to her family.Her return to show business was in full force with her first Hallmark Channel Christmas special as an executive producer in 2017. With investments here and there, she also published books regarding physical and spiritual fitness and many more.
Alexandrea Owens-Sarno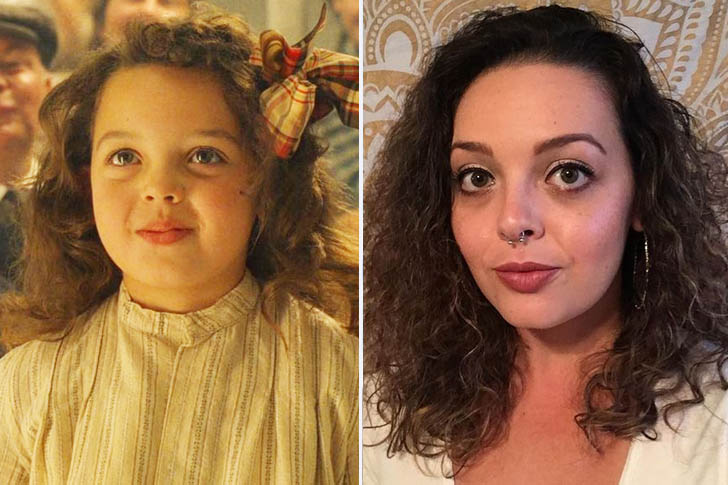 Alexandrea Owens-Sarno was the little girl who captivated the hearts of the viewers of Titanic as Jack Dawson's (Leonardo DiCaprio) best girl. She is an American actress. She is best known for the role of the eight-year-old Cora Cartmell, a young pilot passenger in the 1997 movie "Titanic", dancing with Jack Dawson at an Irish party. Her role as the eight-year-old Cora Cartmell in the blockbuster hit launched her career in Hollywood and until this day, she is known as "the Titanic girl" among her peers.
While growing up, she decided to take a break from acting and attended California State University. Most recently, she is into writing and is working on a novel and a sketch comedy that she'll be "producing very soon." Plus, she's writing a coming-of-age screenplay called Ranger. We may be seeing even more of her, and we hope she hires a financial advisor to help her with her future projects.
You've Reached The End