You Won't Believe These Celebrities Are Now Thrown Out Of Their Lavish Houses
Aside from being famous for their works and beauty, celebrities are also renowned for their social status, lavish lifestyle, and not to mention, huge net worth. But not everyone can maintain these things. Sure, we think of celebrities for being too wealthy— someone who can buy anything and everything they want with just a swipe of their credit cards. But when their shine starts to fade, the projects are slowly decreasing, and the fame is gradually slipping, what will happen to these stars? Some lucky – or wise – celebrities put their hard-earned money to good use. They started investing in different things, like businesses, so when the time comes that they have to bid their goodbyes to the entertainment scene, they will be financially ready. But not all have this thinking. Sadly, some celebrities used to have everything but now living with nothing. From Lindsay Lohan, who used to dominate the big screen when she was young, to Johnny Depp, who had it all but controversies took everything from him— meet the stars whose life started to change because of their wrong financial decisions.
Alexis Bellino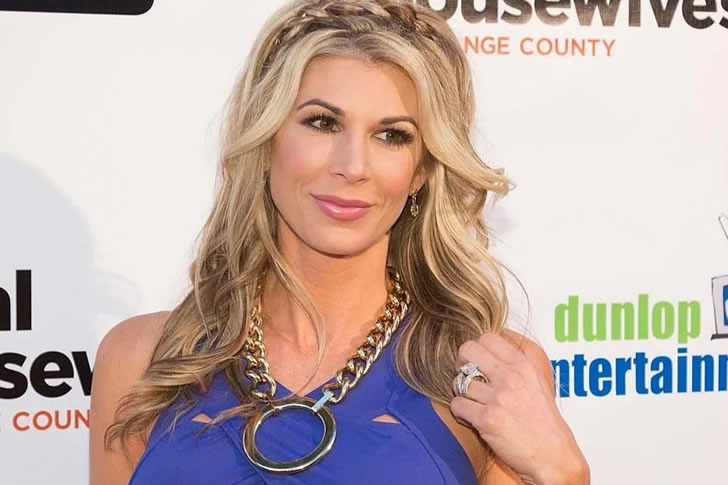 Fans had witnessed how Alexis Bellino used to spend her money when she was still part of The Real Housewives of Orange County. However, behind her lavish spending, everything was different in real life. According to reports, the 43-year-old star has been financially struggling for years now. In 2010, her former husband, Jim Bellino, defaulted on their mansion, which was worth $4.6 million.
To make matters worse, his real estate company, Global Marine, Inc., filed for bankruptcy in the same year. Anyhow, if there was something good that happened to Alexis then, it was receiving $16,000 of child and spousal support every month after her split with Jim. At the time, her credit reports might have been affected by her financial issues. Hopefully, everything is well for Bellino today. She went through a public divorce, but she's since been dating someone new. After making her long-awaited return to RHOC in October of 2019 with cast member Emily Simpson, Alexis is setting sail on another Bravo show.
Bow Wow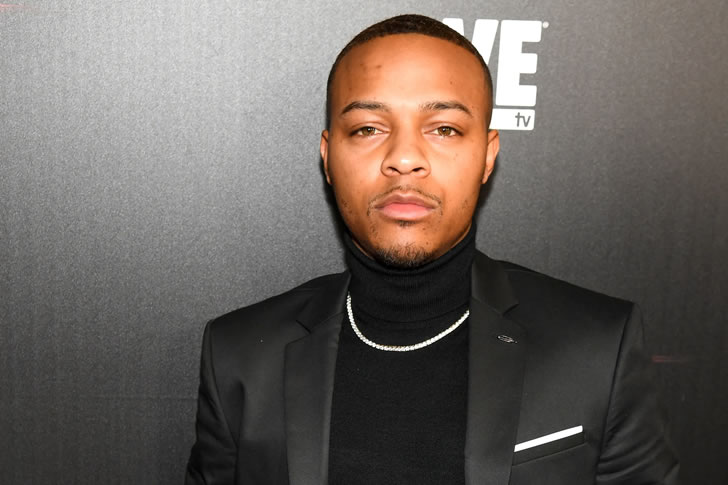 Bow Wow's real name is Shad Gregory Moss. He used to conquer the airwaves in the early 2000s, credits to his excellent rap music. But gone are days that people would scream the 33-year-old star's name. When his fame started to fade, so did his savings. The court ordered him to give his daughter $3,000 a month in 2012 but revealed his only net worth at the time was $1,500.
Fans just let things slide, but the biggest blow to his name, and probably most to his pride, was when someone called him out for pretending to be rich. In 2017, Bow Wow shared a photo of himself aboard a private jet on Instagram. Later, an airline passenger revealed in a tweet that he was only aboard a commercial flight and not a luxurious, personal aircraft. When he was 13 years old (2000), he made his debut with Dog of Beil under the name Lil'Bow Wow. Its debut single is "Bounce with Me", which includes the R&B girl group Xscape.
Toni Braxton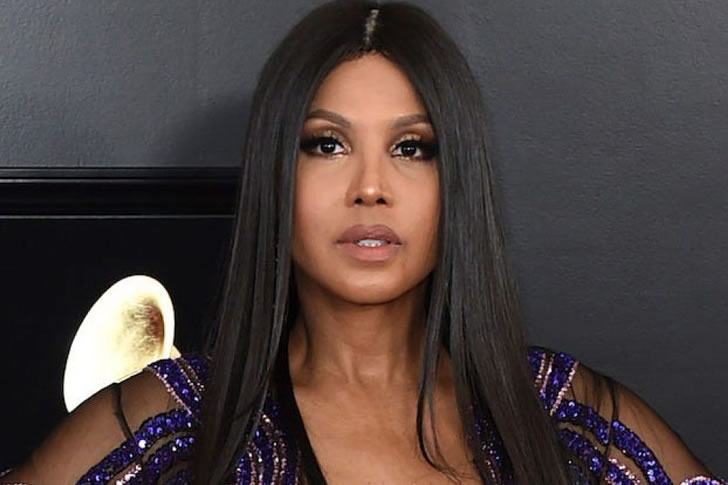 You are probably surprised why Toni Braxton is on this list. The 53-year-old star is the famed singer-songwriter behind the hit songs Un-Break My Heart and He Wasn't Man Enough. She participated in the seventh season of the reality game series "Dancing with the Stars". Since 2011, she has aired and starred in the reality show Braxton Family Values on We TV.
But rising to prominence and making a big name in the industry will never be insurance that she will be financially stable as long as she lives.According to reports, despite her music's success, not to mention bagging a Grammy award, The TV personality only gets $2,000 in royalties. This already covers her over a million dollars sold albums. It is indeed heart-breaking. She even declared insolvency in 2010 and once again in 2013.Later, she starred in her family's reality series, Braxton Family Values. But despite getting her own show, Braxton revealed she's still living on a budget.
Nicolas Cage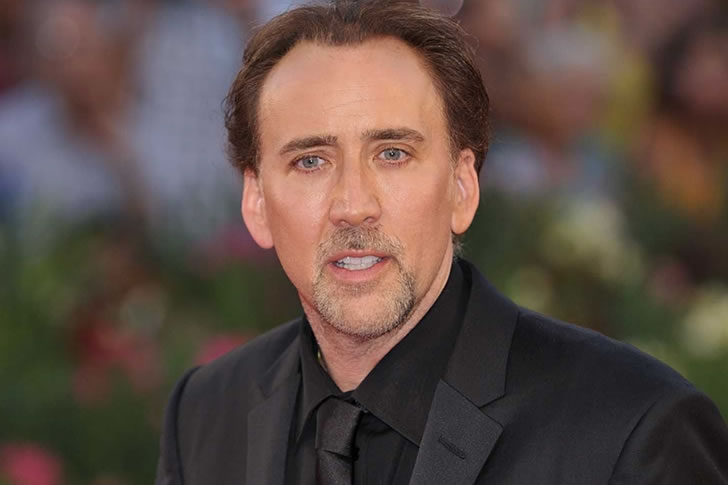 Nicolas Cage used to conquer the big screen. He used to drop movie after movie, making him America's National Treasure. But those days are now gone. He reportedly has a regular habit of overspending, mainly on some strange things, like exotic animals. The 56-year-old star also has a Gulfstream jet and own private island. But, this spending took its toll on his savings.
There are also reports that Cage owed IRS $14 million of back taxes. If this is not enough, he also has several financial issues. In 2019, he had a lawsuit worth $13 million. A real estate company also sued him for failing to pay millions of loans in the same year. By the looks of it, Cage has a lot of debts he has to pay; that's why he has to do every movie that he can.
Lauryn Hill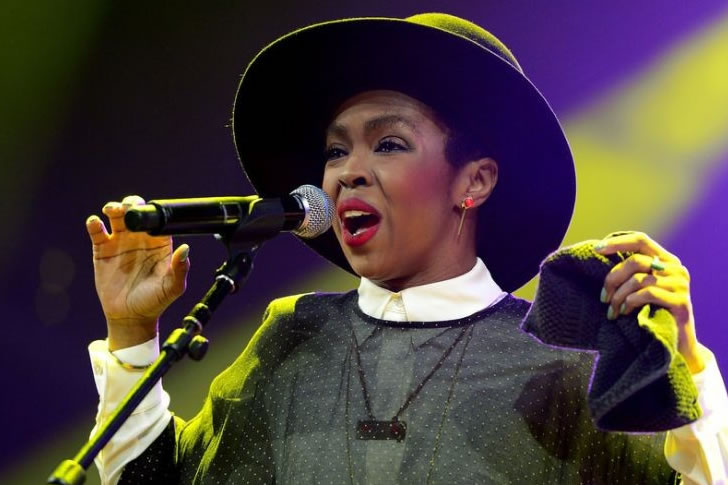 Lauryn Hill was a big name in the rap music scene back in the '90s to the 2000s. She was one of the reigning top queens of the hip-hop and R&B genre. But despite her fame and the money she was cashing in then, she still had financial troubles. At the time, according to reports, the 45-year-old star found it hard to pay her taxes. So, you know what would happen next if you ever encounter this issue.
Hill probably needed the help of her lawyer back then. As her stand, the singer explained she decided not to pay her taxes due to a "climate of hostility" and "manipulation" that disturbed her creativity. However, the court didn't hear her claims, and she even ended up getting the sentence of imprisonment for three months. She also had to pay the IRS a whopping $554,000.
Chris Tucker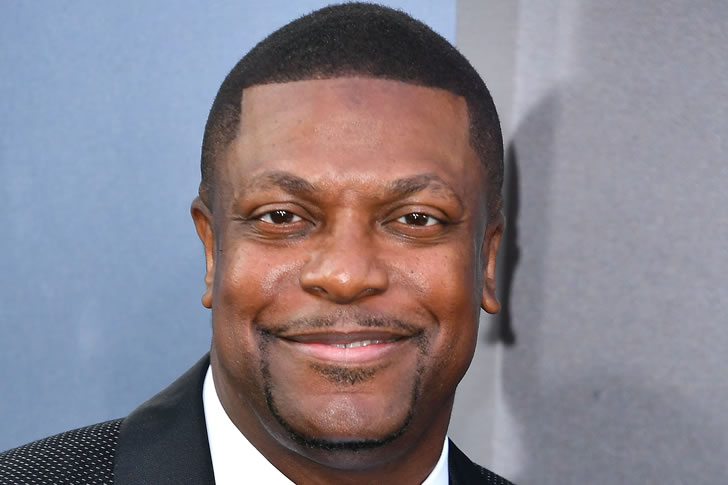 Tucker was born on August 31, 1971 in Atlanta, Georgia, to Mary Louise and Norris Tucker. Tucker is one of six children. He has known since childhood that humor can attract people's attention in school and at home. Another shocking star on the list is Chris Tucker. He was one of the biggest names in the movie industry from the late '90s to the 2000s. The 49-year-old star had worked with the likes of Jackie Chan and Bruce Willis.
Surely, you would best remember him in his most famous film series, the Rush Hour trilogy. He was even named as one of the highest-paid actors in Hollywood. So, what happened?Well, it all went down to poor financial choices. Tucker badly needed the help of a financial advisor to help him with his finances.In 2014, there were reports the actor owed the IRS a whopping $14 million worth of back taxes. Fortunately, Tucker managed to create a deal with the government body and avoided imprisonment.
Drake Bell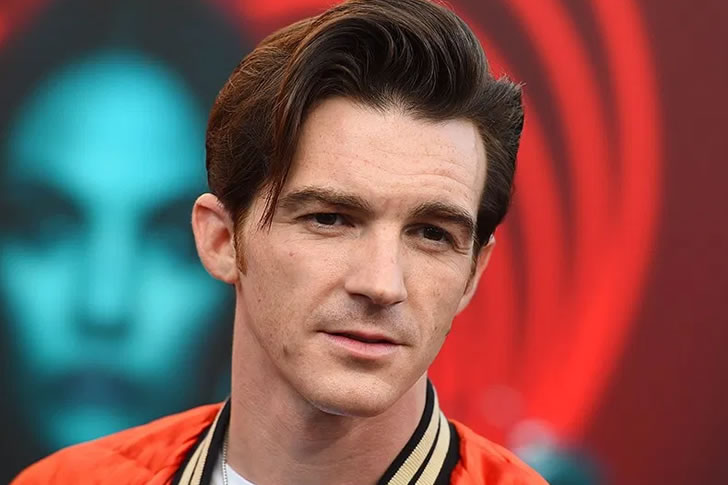 Drake Bell did a lot of TV and movie projects when he was young. Sadly, he wasn't able to save up for himself because of his poor financial management. He used to earn huge bucks then, but it's now all gone. Who would forget Drake & Josh, Drake & Josh Go Hollywood, and even The Amanda Show? These were just some of the shows where he was starring.From 1999 to 2002, the performance was cancelled. Bell was a featured actor in Amanda's performance. He also participated in guest performances in the Nightmare Room series.
However, have you heard of any shows that included Bell as a cast member as of late? When his show ended, the 34-year-old star decided to focus on making music. Sadly, he failed. His investment money was also all gone after he could not pay for the house he bought in 2007, which was forced into foreclosure.
Lisa Marie Presley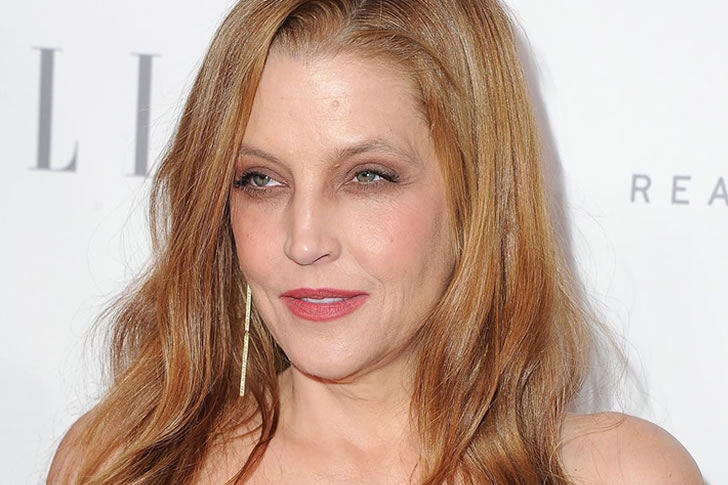 With the fame and success of Elvis Presley, everyone believed his only daughter, Lisa Marie Presley, would be living a finally secured and luxurious life. But, it was never the case. The court previously revealed the 52-year-old star was actually in $16.7 million worth of debt. So, where did she spend this money?According to reports, this amount was the result of her unpaid credit card payment. The sum might have ballooned for the number of years it wasn't getting paid. She also got embroiled in a massive legal issue with her financial manager.
Presley blamed her manager for the economic situation she was in today, revealing his negligence and mismanagement of her fortune led to this. Presley decided to file a lawsuit worth $100 million against her manager. Lisa ·Mary Presley is very kind, she now wants to be a patron of charity. We talked about charity, she brought a large photo of Elvis, she flew from Graceland to DreamWorks and raised 5,000 dollars."
Rupert Grint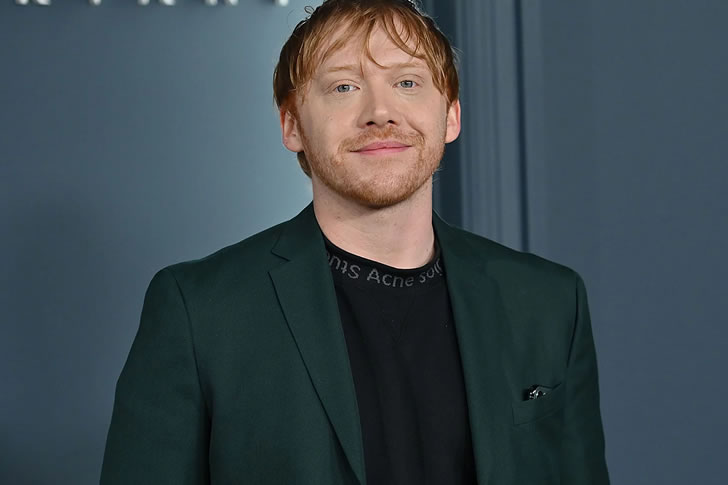 You may think that the main Harry Potter stars, Daniel Radcliffe, Rupert Grint, and Emma Watson, are all financially secured, thanks to the franchise's success. Sadly, it is never the case. Sure, Radcliffe and Watson's acting careers continued to blossom after getting different offers following the movie series' success. However, it was not the same for Grint. The 32-year-old star found it hard to land steady roles after playing the role of Ron Weasley.
If things couldn't get worse, he also had to pay more than $1 million to the IRS after listening to some poor accounting advice in 2016. Grint still tried to appeal, but his lawyer could not do anything about it, and he just later got denied.Even though, Grint still participated in various charity events, donated clothes and other items to charity auctions, and participated in the 2010 Wacky Rally to raise funds for the Royal National Lifeboat Association.
Courtney Love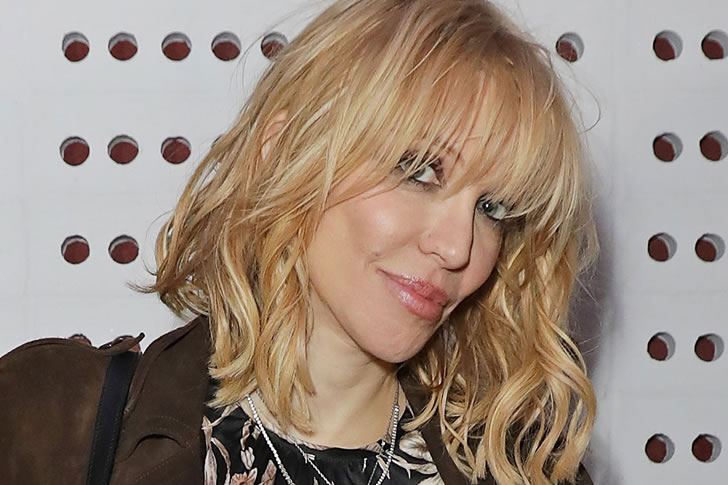 Courtney Love has been involved with a lot of troubles, including some financial issues. The degree of her tax problems is immeasurable. In 2012, the 56-year-old rock star had to make several payments, worth hundreds of thousands of dollars to the IRS.If that's not enough, she also lost a whopping $27 million in legal fees.For an average Joe, this amount is already a lot of money. However, for Love, who has an estimated net worth of $100 million, this is nothing.
Thanks to her late husband, Kurt Cobain, the iconic Nirvana frontman, left her a huge amount of money. It might be a significant cut to the singer-songwriter's fortune, but she would definitely be just fine. We just hope she will start to cut down on some of her expenses. Between 2014 and 2015, Love released two solo singles and returned to the web series Son of Anarchism and Empire. In 2020, she confirmed that she is writing new music.
Tyga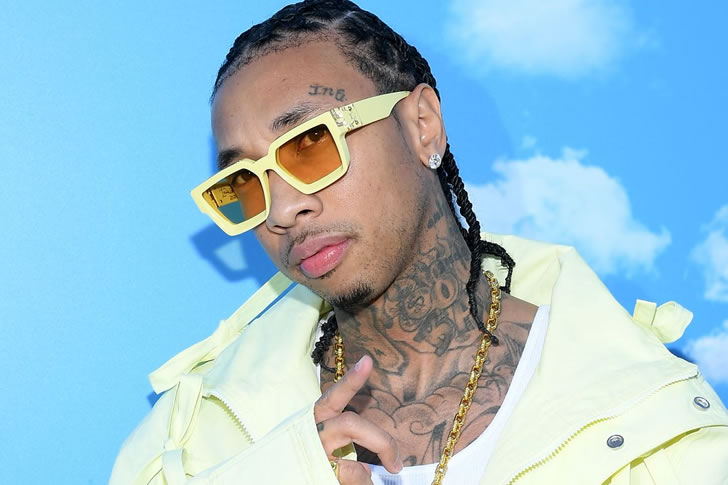 On May 16, 2018, TYGA released Migos featuring the single Taste. This song is very popular, becoming one of the biggest songs of the summer of 2018 and ranking eighth on the Billboard Hot 100 in the United States. You may have thought that Tyga is one of today's wealthiest rappers, but he has a fair share of financial issues. Kylie Jenner's famous ex has legal and financial troubles over the last few years.In 2012, the rapper faced a lawsuit after failing to remove the unwanted scenes of the three women from his music video, despite his promise.
In addition, Tyga also owed $185,000 to a Los Angeles jeweler for an unpaid watch and another borrowed watch that he never returned. That's not all. The 30-year-old star has much deeper trouble after failing to pay for his mortgages to different landlords from 2015 to 2016. This even caused damage to the properties. If that's not enough, his luxury vehicles, Bentley, Ferrari, Lamborghini, and Maybach, were all repossessed in 2016.
Abby Lee Miller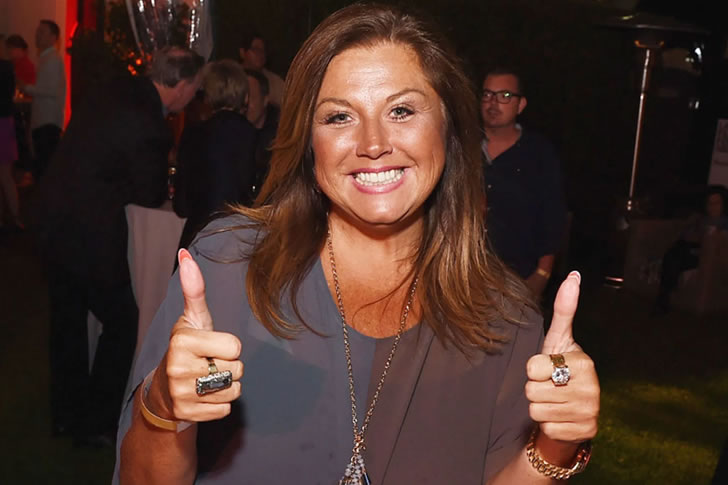 Miller grew up dancing in Penn Hills, Pennsylvania, on the outskirts of Pittsburgh. Under the guidance of her mother, she went to Maryen Lorrain dance studio to study. Abby Lee Miller made a name as a dance instructor and choreographer. She is behind the success of the famed TV series Dance Moms. With her success, she got the right money loan and founded her own company, Abby Lee Dance Company.
But behind her fame, the 55-year-old star had huge financial problems and didn't just owe the IRS money. It went as far as getting caught hiding a whopping $775,000 earnings while trying to file for bankruptcy.Her case was highly publicized, and she ended up serving a jail sentence. However, she was later transferred to a hospital due to some health issues. With a little net worth in her bank account, Miller is now trying to make a showbiz comeback.
Aaron Carter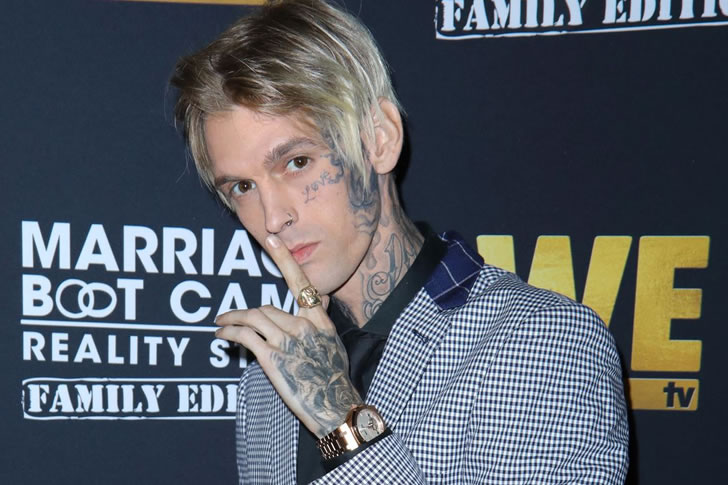 A lot of girls were crushing really hard on Aaron Carter when he was young. He was deemed to be a successful singer back in the early 2000s, becoming a real heartthrob. Saturday Night was released on March 22, 2005, and was promoted by Carter on his 2005 summer remix tour. The 32-year-old star was behind the hit songs I Want Candy and How I Beat Shaq. In case you don't know, he is also the younger brother of the Backstreet Boys member Nick Carter.
However, things started to sink when he had issues with the IRA. The record producer failed to pay his taxes and even had some serious debt. Aaron tried to redeem his success by being the guest star of Dancing with the Stars. However, his guesting didn't make any noise. He didn't attain the degree of fame he had then through the dancing reality competition.
Don Johnson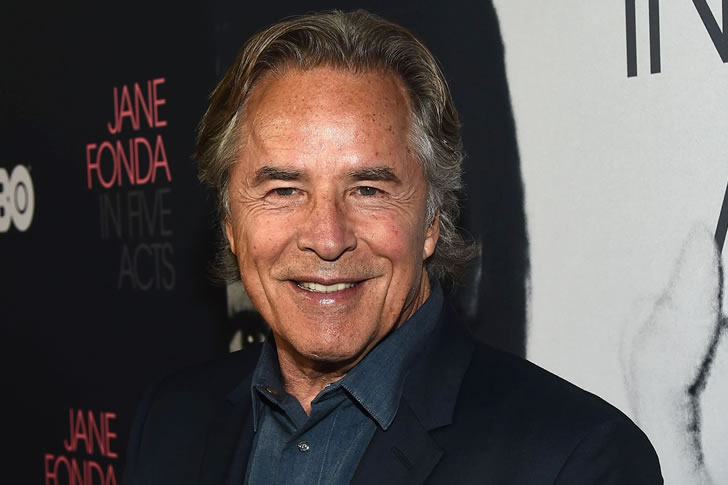 Don Johnson rose to prominence when he played the role of James "Sonny" Crockett in the 1980s TV series Miami Vice. Johnson's Miami Vice won him the 1986 TV Series Actor Golden Globe Award for Best Performance. Johnson was nominated for the same award in 1987. He even earned a Golden Globe for this role. The 70-year-old star also found success when he did Nash Bridges, playing an eponymous role in the 1990s. But despite playing as a cop, the actor still found himself involved in a financial case after someone accused him in 2002.
In 2008, he almost lost his Colorado to foreclosure. Fortunately, Johnson managed to pay back the mortgage and the $14.5 million debt before the house was put into auction. With all the financial setbacks he experienced, he might still be working on his way to cope up and stand up again.
Joey Lawrence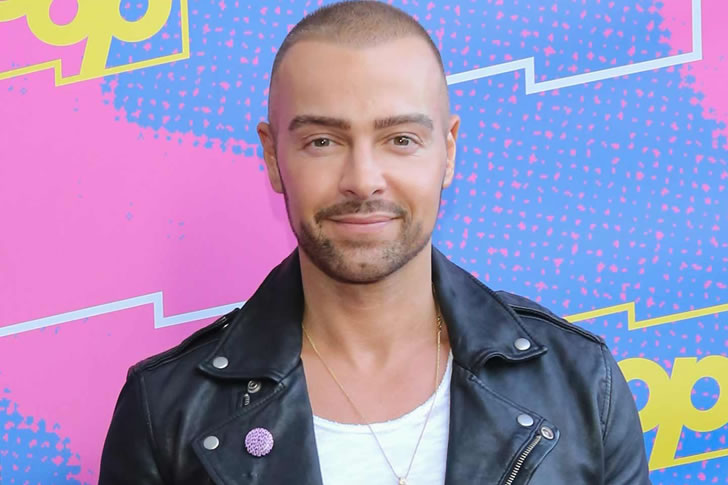 Joey Lawrence started in the business at a very young age. He used to be a child star in the early 1980s. The 44-year-old rose to prominence when he played the role of Joey Russo in the 1990s TV series Blossom, followed by Brotherly Love in the mid-1990s. In August 2010, Lawrence returned to TV on the ABC Family sitcom Melissa & Joey. Hutt plays a woman who hires Lawrence as a nanny to take care of her sister's children. He was at the peak of his career when the singer-songwriter got into some serious financial issues. It wasn't revealed what financial problems Lawrence had back then.
But according to reports, he filed for insolvency in 2017. All of his investment money was gone, and there were even rumors that he and his wife, Chandie Yawn-Nelson, were selling clothes and other household appliances on eBay to make ends meet. Allegedly, they only had $8,000 to their names.
Kim Basinger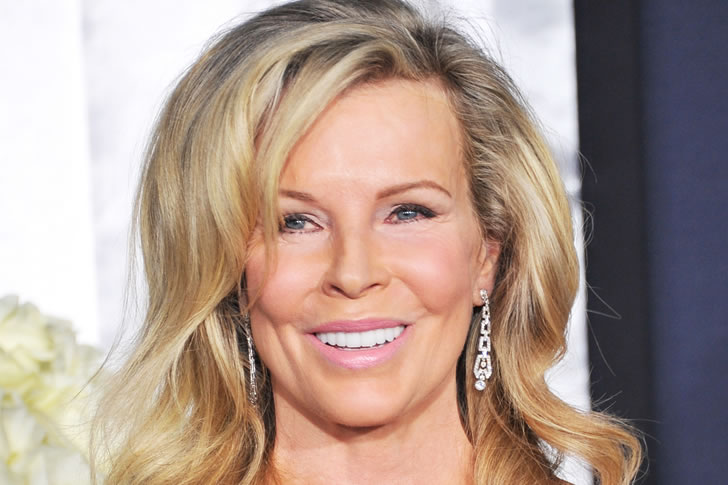 Kim Basinger rose to prominence for so many things. She is an actress, singer, and former model. Although Basinger earns $1,000 a day, she has never enjoyed the fun of being a model. Basinger once said that even as a model, when others like to look in the mirror before they appear, she hates it and will Avoid using mirrors out of insecurity. She had caught everyone's attention when she played the role of Vicki Vale in the 1989 Tim Burton Batman movie, opposite Michael Keaton and Jack Nicholson. However, the 66-year-old star is mostly known as the former wife of Alec Baldwin.
Despite her fame, Basinger also has her fair share of financial problems – really serious financial issues. When everything was looking great for her career, she made a major investment by buying a town in Georgia to turn into a tourism hub.However, Basinger backed out from doing a movie. She had to sell some parts of the town with the setback, which experienced a major price drop from $20 million to $1 million.
Wesley Snipes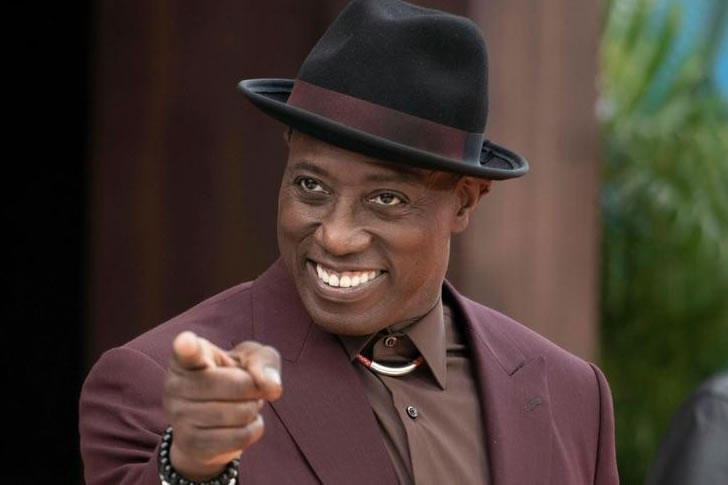 Wesley Snipes used to be a big name in the late 1990s to the early 2000s. In 1997, he won the Best Actor Award at the 54th Venice Film Festival for his performance in One Night Stand at New Line Cinema. He was behind the success of the Blade trilogy. The 58-year-old star already started doing movie series long before the Marvel Cinematic Universe conquered the big screen.
But despite the fame and success, the 58-year-old star still ended up having financial problems. According to reports, just like other stars, West also tried to trick the tax system.After making millions from the numerous movie credits he had back then, he filed for false tax returns. This move came with dire consequences. He was put to jail for three years and even ended up owing the IRS a whopping $17.5 million in taxes. In the past, Snipes didn't have any problems with money, but those days are now gone.
Vanilla Ice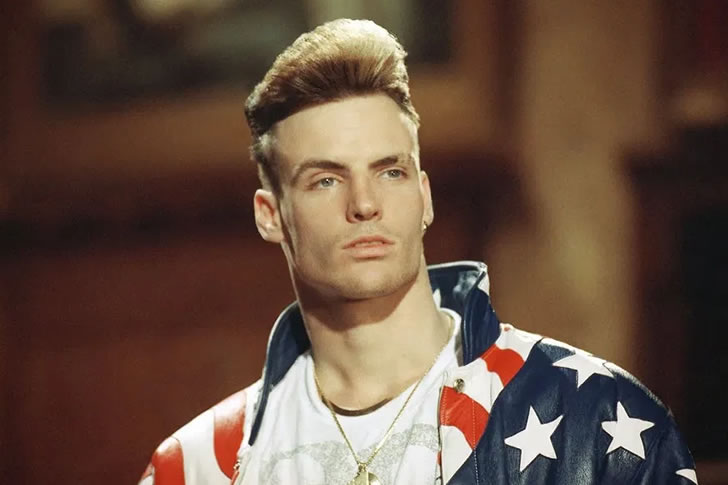 Van Winkel was influenced by hip-hop music in his early years. He said: "This is my great passion, because I love poetry. I am deeply influenced by the whole movement, which makes me who I am today." Who wouldn't know the hit 1989 music Ice Ice Baby? Surely, one way or another, you have danced to this tune. Robert Matthew Van Winkle, a.k.a. Vanilla Ice, is the one behind the success of this hit song.
Although he is earning a huge amount in royalties for his music and TV appearances, he is still not safe from financial problems.According to reports, the 52-year-old rapper is trying to avoid giving his former wife, Laura Giaritta, the money she needed. So, the two sought the help of their lawyers. To make things worse, a judge already stepped in to fix their issue. The verdict? The TV host ended up paying his ex-spouse hundreds of thousands of dollars of unpaid money.
LeAnn Rimes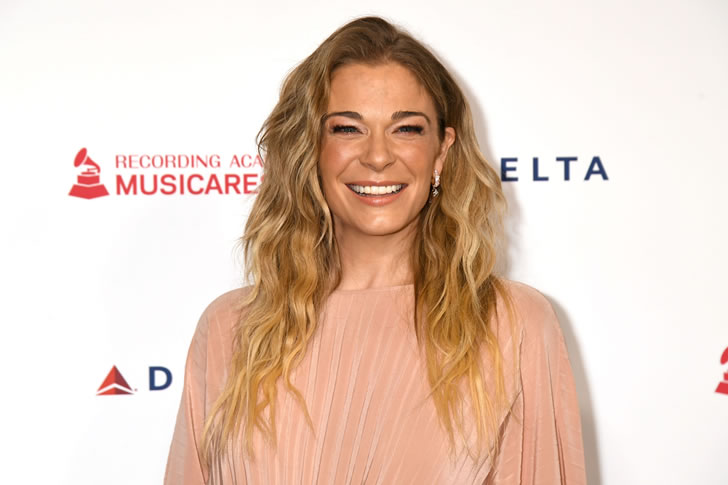 At a tender age, LeAnn Rimes already rose to prominence, credits to her hit song, Blue. Rimes used unique emotional expressions in many of her songs, the most famous of which was also the same song Blue in the style of Cline. She is dubbed as the youngest country music star after Tanya Tucker, thanks to her perfect rendition of Bill Mack's iconic tune. She is also behind the hit music, Can't Fight the Moonlight. But despite her fame and success, the 38-year-old star is still not safe from financial problems.
When her shine starts to fade away, the singer-songwriter continues to live a lavish life. With a little income, sadly, it takes a toll on her financial status. However, with her Christmas album and Hallmark films, Rimes managed to get back on track. Thanks to her husband, Eddie Cibrian, they are working on this together.
Lena Headey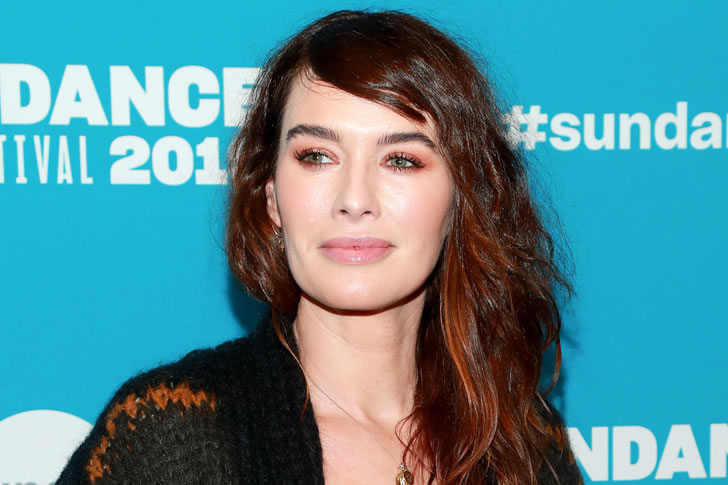 Lena Headey has been in the business since the early 1990s, but she managed to gain worldwide success when she did the mega-hit HBO series, Game of Thrones. With the show's massive triumph, and so does its cast members', including the 47-year-old actress. She said in an interview: "It is always a strange idea to think of undressing in front of 20 people and then dressing in front of more people." However, when the show ended in 2019, it affected Headey's financial status.
Sure, she might have been paid a huge amount to play her iconic character Cersei Lannister. But instead of turning it into investment money, she used it in custody and a messy legal battle with her former husband, Dan Cadan.Sadly, since GoT concluded, Headey has yet to make a steady and high income as she did then. According to reports, she already sold her house and even considered joining reality shows to make ends meet.
Suzanne Somers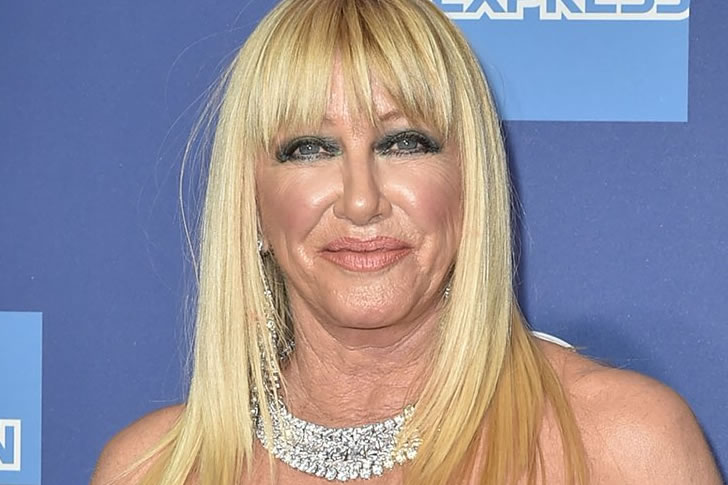 Suzanne Somers used to be one of the shining stars of the 1970s. Fans would best remember her for the hit sitcom Three's Company. Although she only played the role of Chrissy Snow for a year, she instantly became a fan favorite. In September 1991, Somers returned to the TV series in the sitcom Step by Step, which was a great success in the ABC series of TGIF for youth.
However, her exit wasn't a good one. The 74-year-old star could be a perfect example as to why actors had to stay on the "producer's good side." She left the show in protest, asking for more money, so she breached the contract. Sure, she was already a big star then, not to mention wealthy, but the payments for the legal battle, from lawyers to other stuff, took a toll on her savings. With the issue she got into, Somers also found it hard to get new offers that would give her steady income.
Lindsay Lohan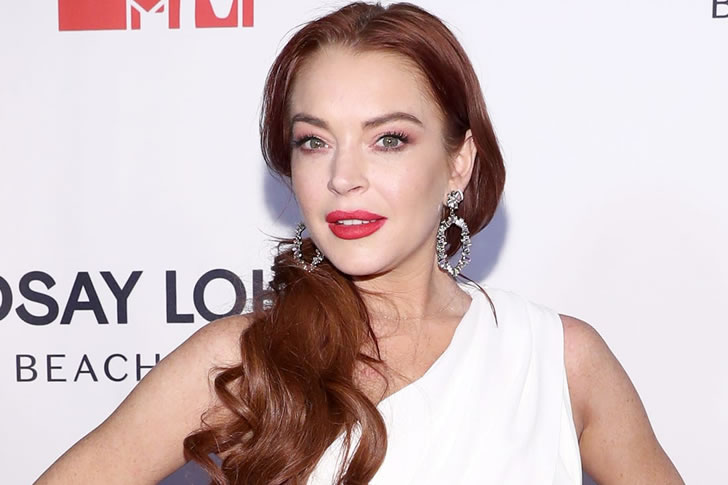 Lindsay Lohan started as a child model, signed to Ford Models back then. At the tender age of 10, she already had a soap opera credit with Another World. However, it was in the 1998 Walt Disney Pictures movie, The Parent Trap, that she received her breakthrough role. Lohan starred in two TV movies: a life-size movie co-interpreted with Tyra Banks in 2000, and got clues in 2002. In 2003, Lohan and Jamie Lee Curtis co-starred in the movie and remakes the horror performance of the 2003 Disney Family Comedy Friday.
This film also paved the way for her to make a huge name. Since then, she became one of the most sought-after actresses in Hollywood, dropping movies after movies. But, everything changed when she got into several controversies. Her once shining career started to fade, and the income she used to have was gone. Anyhow, Lohan tried her best to revive her career. She did the Netflix TV series, Sick Note, but it didn't help to return her fame.
Brendan Fraser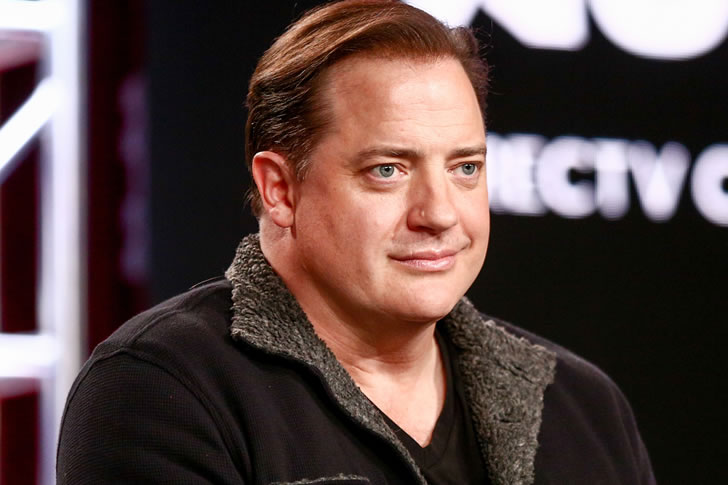 Brendan Fraser used to dominate the silver screen from the 1990s to the 2000s. He played the first starring role in the 1992 comedy film "The Encino", where he played an icy prehistoric caveman, now frozen. This movie has achieved encouraging box office results and is considered a very popular movie. Year after year, there was a Brendan Fraser movie hitting the theaters. He's known as The Mummy, George of the Jungle, and more. However, those days are now gone.
Today, we rarely see the 51-year-old actor either on the big or small screens. So, what happened to the former fan-favorite comedian? When he and his wife parted ways, it was also the time when his shining career started to fade. From here, Fraser was in a dire financial problem. In 2013, the degree of his financial struggle was so bad he made a court petition to reduce his yearly $900,000 spousal payments. At the time, he claimed he didn't have the right income to afford that amount.
Wayne Newton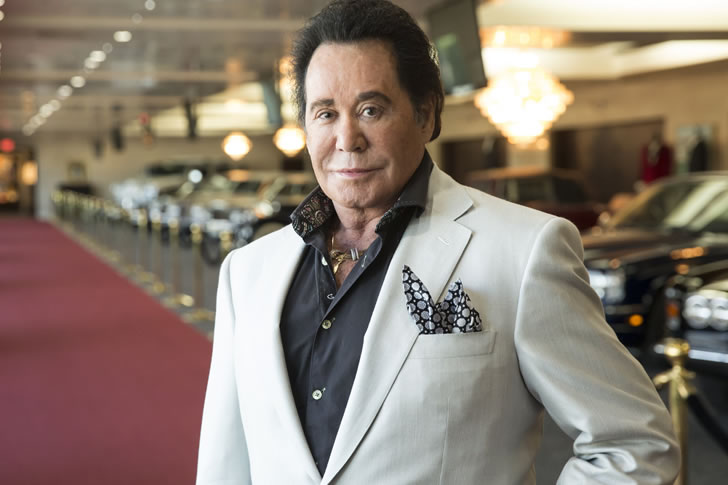 By 1963, Newton signed with Capitol Records, and his first album was released on record companies. His hit single "Danke Schoen" ranked number one. The top 100 ranked 13th. He rose to prominence as one of the best-known entertainers in Las Vegas. The 78-year-old star is known for a lot of names, from The Midnight Idol to Mr. Las Vegas to Mr. Entertainment, credits to his invaluable talent. But despite his success, the singer still ended up broke.
With his name and achievements, it is easy to assume he has a huge net worth. But, it's not the case for Newton. According to reports, he has been financially struggling since time immemorial. In 1992, he declared himself bankrupt and was also in $20 million debt. The IRS also filed a lawsuit against Newton for his unpaid taxes worth $2 million. To get through this, he needs the help of his lawyers, although paying for it will be another problem for him.
Willie Nelson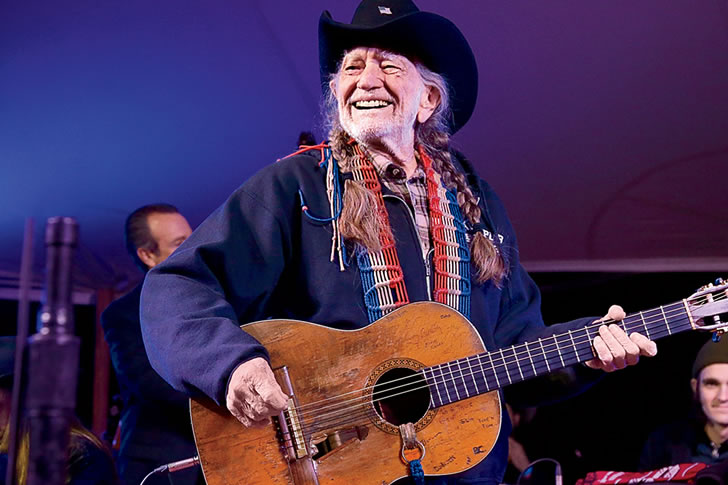 Nelson uses a variety of music styles to create his own unique country music, a fusion of jazz, pop, blues, rock and folk music. Willie Nelson is not just a simple singer-songwriter. He is an iconic musician – a legendary in his own right. He is one of the most recognized artists in country music, thanks to the critical and commercial success of his albums, Red Headed Stranger and Stardust. The 87-year-old star has been in the business since the mid-1950s.
With a long-spanning career, surely, Nelson already has a huge net worth. However, the occasional actor had an issue with the IRS, and he ended up paying a whopping $16.7 million tax bill. This affected Nelson's fortune. But with the help of his lawyer and another successful album, The IRS Tapes: Who'll Buy My Memories?, he was able to pay everything and get out of debt.
Larry King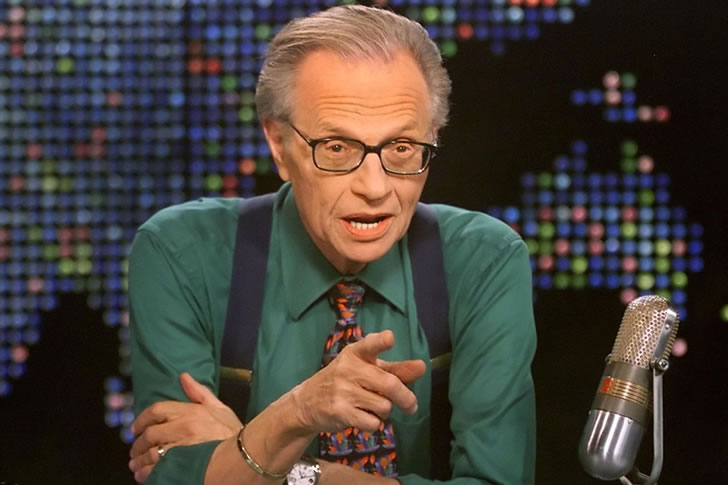 Larry King is an award-winning TV and radio host. King began working as a local Florida news reporter and radio interviewer in the 1950s and 1960s. He has been in the business since the late 1950s, so it is easy to assume that he already has a huge net worth to his name. Sadly, it is not the case for the 86-year-old personality. He is one of the most successful TV hosts today – an icon in his own right.
However, according to reports, he is not financially lucky during his career. In 1978, he was even forced to file for bankruptcy. But despite the financial issues, King always manages to bounce back. King still has no plans to retire despite his advancing age. He surely has the insurance he needs amid the financial struggle. Anyhow, he is still the host of the mega-successful chat show, Larry King Now.
Mike Tyson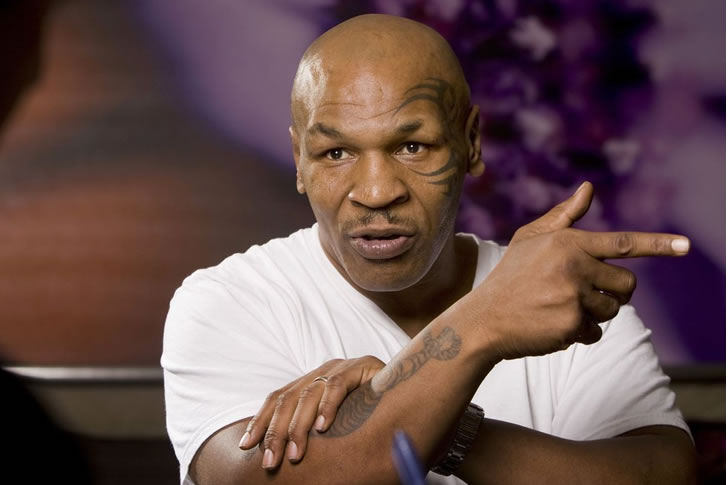 Tyson is a former American professional boxer who competed from 1985 to 2005. During his career, he was nicknamed "Iron Mike" and "Kid Dynamite", and later called "The Worst Man". Sure, you know Mike Tyson as a former boxer and for so many things. The 54-year-old won't be called Iron Mike or Kid Dynamite for nothing. Until today, he is still considered one of the best heavyweights of all time. Before I forget, he also gets the name of the Baddest Man on the Planet.
With his so many achievements back then, he used to have a huge net worth, but the fortune he has today is only a minuscule of what he had. Why? He lived an extravagant life. He had a bathroom with gold stuff, tigers as a pet, and the likes. This took a toll on his finances and ended up owing the IRS a huge amount of money. He also had to pay a lot of people and his lawyers.
Mischa Barton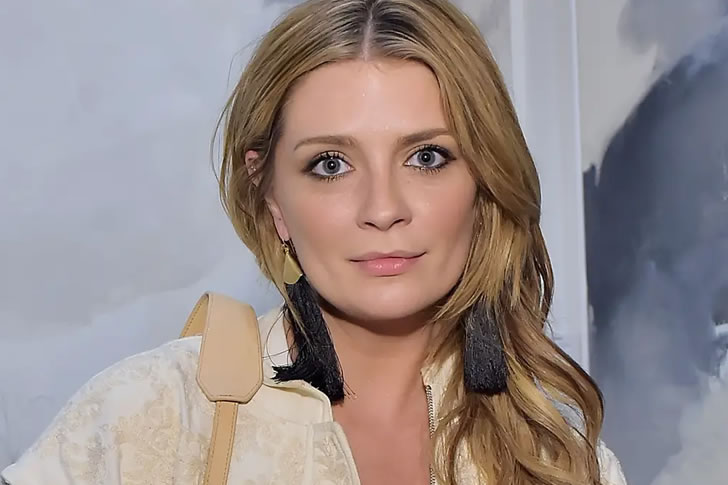 Patton started acting at the age of eight and starred in the 1994 non-Broadway premiere film Slavs. When she grew up, she used to be one of Hollywood's It girls in the 2000s. The 34-year-old star started her career on stage and was part of Tony Kushner's Slavs! She also did James Lapine's Twelve Dreams. In 2003, she appeared on The O.C, but in 2006, she decided to leave the show to take her chances as a serious film actress.
Barton found it difficult to find a suitable role to play in mega-blockbuster films – it was even harder than she thought. So, after being away from the limelight, Barton's shine started to fade. Her bank account also began to deplete. But the major financial setback that she experienced was when her manager defrauded her and took out massive loans from her house.
Cyndi Lauper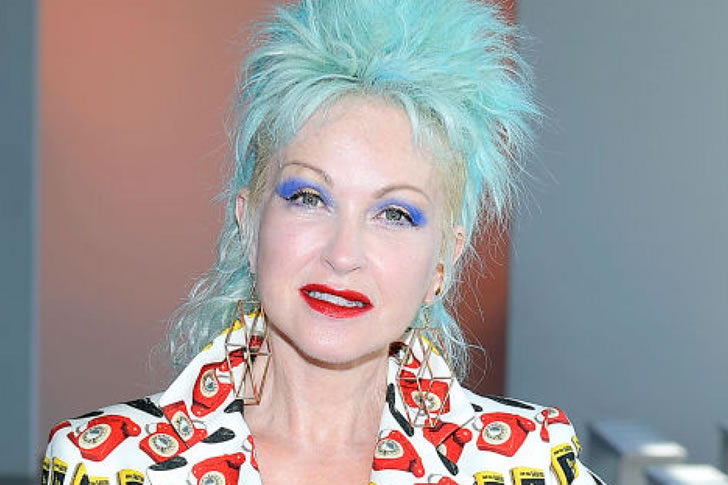 Another music legend on the list is Cyndi Lauper. She was born on June 22, 1953. She is an American singer, songwriter, actor and activist. Her career has been more than 40 years. Who wouldn't know the iconic songs Girls Just Want to Have Fun, Time After Time, True Colors, and more? The 67-year-old star used to conquer the airwaves in the 1980s. However, her first band broke up, which badly affected her financial status, so she had to declare bankruptcy.
It might have damaged her credit score then, especially when she ended up in so much debt. Lauper found a way to make ends meet. She performed in bars, and her hard work paid off. She is doing much better today with a career spanning more than four decades. The singer-songwriter also remains to be relevant when it comes to the music scene.
Pamela Anderson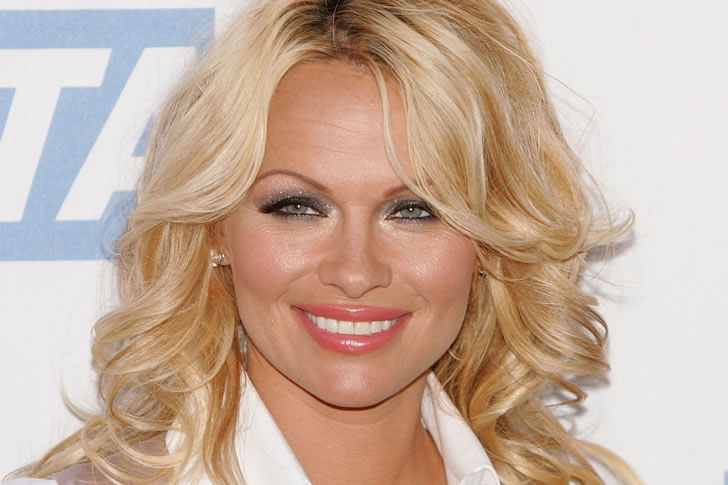 Pamela Anderson is one of the biggest names in the '90s era. She is an actress, model, TV personality, and activist. Surely, you will best remember her in the TV series Baywatch and she has appeared in "Playboy" magazine many times. She used to be very famous, rich, fabulous, but she owed the IRS a huge amount of money. The 53-year-old star was in debt for not paying her taxes worth hundreds of thousands of dollars. From here, things got a little rough, and Anderson needed to pay her dues.
She has continued to live a rather extravagant life, just like the way she has used to. In fact, there are reports that her case didn't affect her that much. Anderson may still have the investment money, although there are rumors that her fortune today may have been bigger than stated.
Amanda Bynes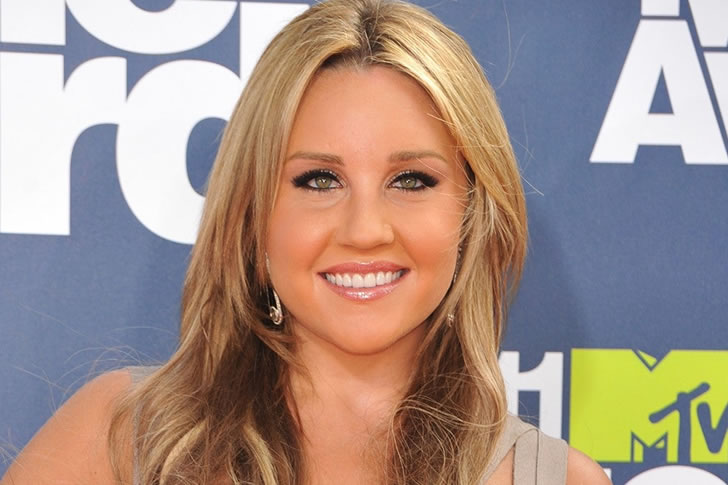 Amanda Bynes used to be a famous child star. She was part of Nickelodeon from the 1990s to the 2000s. The 34-year-old star was behind the success of the comedy series All That and its spinoff series, The Amanda Show. But gone are the days that the actress used to conquer the small screen. As a teenager, she became famous for her role as Holly Tyler in the WB sitcom What I Like About You and made her debut as Kelly in Big Fat Liar.
Due to some personal issues, Bynes left the entertainment industry. Anyhow, she invested her time in herself and enrolled at the Fashion Institute of Design and Merchandising. She subsequently earned her Associate of Arts degree. Although Bynes doesn't earn what she used to receive when she was still a big star, at least, she has now finished college. In 2018, she also expressed her interest in returning to acting.
Janice Dickinson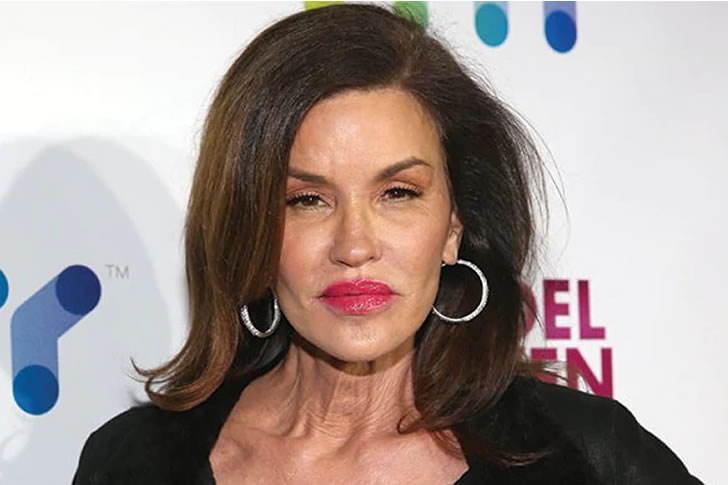 Janice Dickinson is dubbed to be the first-ever supermodel. With her success in the business, she is one of the most iconic models there is. She opened a model agency in 2005 and has a record in the reality TV series Jenice Dickinson Model Agency. As one of the most renowned supermodels, you could expect the 65-year-olds star to be one of the wealthiest, but it is not the case. Everything started to go downward spiral when she became addicted to plastic surgery.
She makes herself her major investment, spending too much money on medical procedures that will enhance her look. The actress even ended up owing $1 million debt in 2014, and most of it stemmed from her unpaid cosmetic surgery bills. She then got bankrupt and only had a cent to her name. After this happened, Dickinson might have decided to avoid going under the knife.
Meat Loaf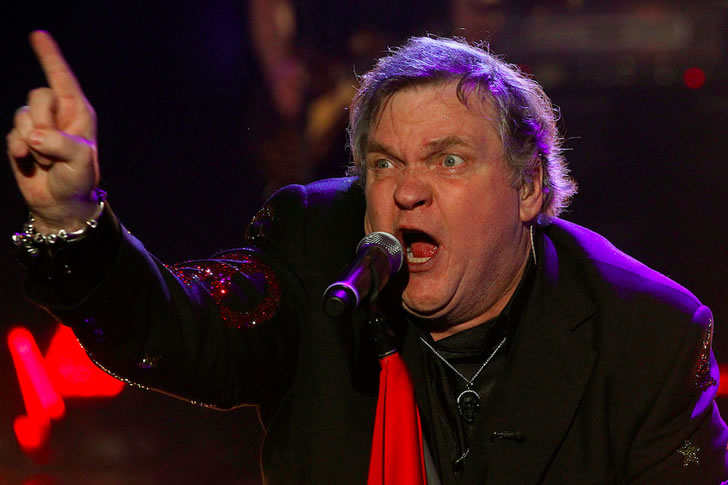 Meat Loaf is behind the iconic song I'd Do Anything for Love in the 1990s. His most famous film roles include Eddie in The Rocky Horror Picture Show and Robert "Bob" Paulson in Fight Club. Although his real name is Michael Lee Aday, the 73-year-old star is better known as Meat Loaf. Thanks to his powerful, wide-ranging voice, he managed to make a name for himself and a music icon in his own right. He is also known for his theatrical live shows.
Despite his fame and success, Aday is still not safe from financial woes. He used to face a bill worth $80 million, including his credit card payments but most of his different lawsuits. The hitmaker was then forced to declare bankruptcy to keep him afloat. This situation went on for years. Fortunately, he started to cope up and stand on his own two feet again when his career was revived.
Tila Tequila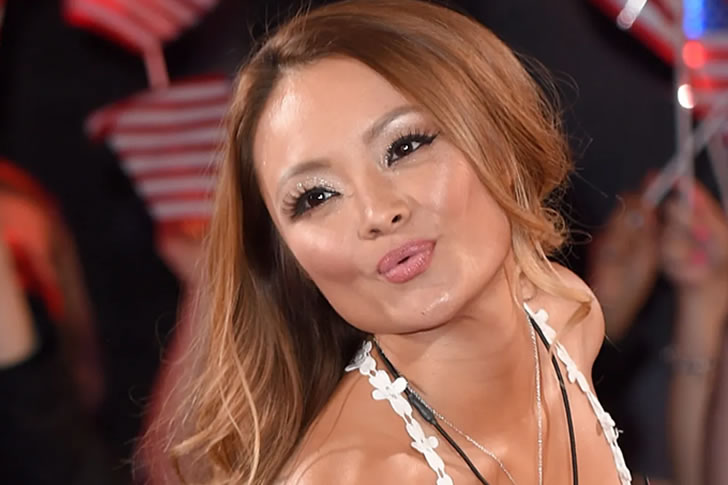 Nguyễn Thị Thiên Thanh, better known as Tila Tequila, is a famous TV and social media personality. She rose to prominence when she started to be active on different social networking websites and her dating show, A Shot at Love with Tila Tequila, on MTV. The show aired for two seasons and became the premiere of MTV's second-highest-rated TV series.
At the time, the 39-year-old used to earn a huge amount of money. But when the show ended in 2008, she continued to live a lavish life despite not having the fund to sustain it. So, she experienced a severe financial drought. There was even a time when Tila asked for her fans' help to pay for her mortgage on Twitter. She opened a GoFundMe page to gather the money. Today, we hope all is well for Tila.
Johnny Depp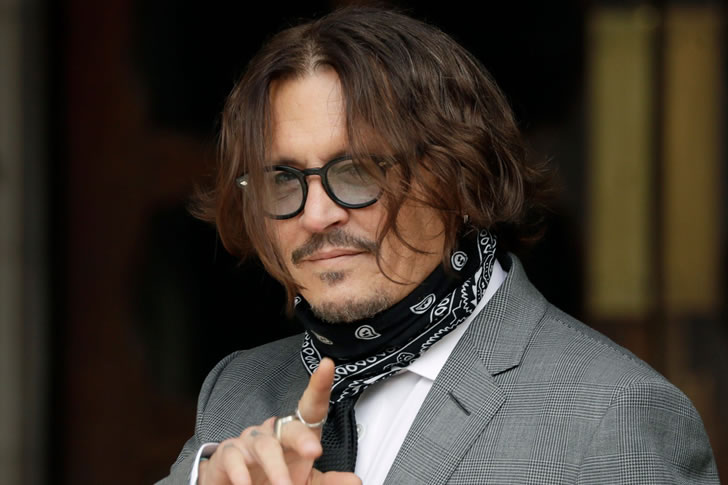 Johnny Depp has a lot of accolades and titles to his name. He is an actor, producer, and musician, who is heavily regarded as one of the most notable actors in Hollywood. He has been nominated for 10 Golden Globe Awards, and won the Best Actor Award for his performance in Todd the Barber: The Demon Barber on Fleet Street and won 3 Oscar nominations. The 57-year-old is also named as the fifth highest-paid actor in 2016. But his overspending took a toll on his financial status. Depp probably needs a financial advisor's help, especially when he's spending so much on lavish things.
Amber Heard's former husband bought a 150-foot yacht and invested in a failed record label. However, in 2017, Depp explained that his financial woes began when his former business managers made unwise decisions without his knowledge. Anyhow, these managers counter-sued the actor. According to reports, Depp is in $40 million deep debt.
Floyd Mayweather Jr.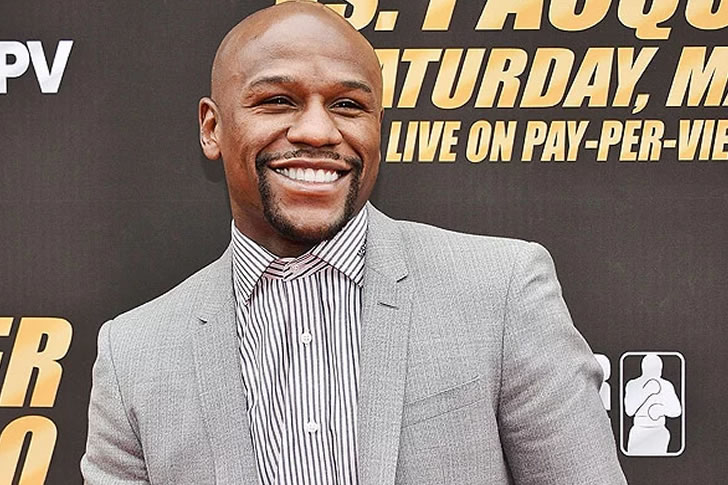 Floyd Mayweather Jr. will not have the nickname "Money" for nothing. He is said to be swimming in cash, with a net worth of hundreds of millions of dollars. He is the fifth highest-paid athlete of all time and one of the only six athletes who has earned a billion-dollar. Since the advent of CompuBox, he is generally regarded as the best defensive boxer and most accurate boxer in history, with the highest plus-minus ratio in the history of boxing on record. But despite the wealth, the 43-year-old star was not safe from financial issues.
Back then, the 43-year-old boxing promoter reportedly owed the IRS a whopping $22 million worth of unpaid taxes. Although Mayweather denied the claim, according to reports, he paid the federal agency this huge amount. Credits to Mayweather, despite refusing to admit the problem, he still paid his due. Now, the retired boxer is living his best life.
Tori Spelling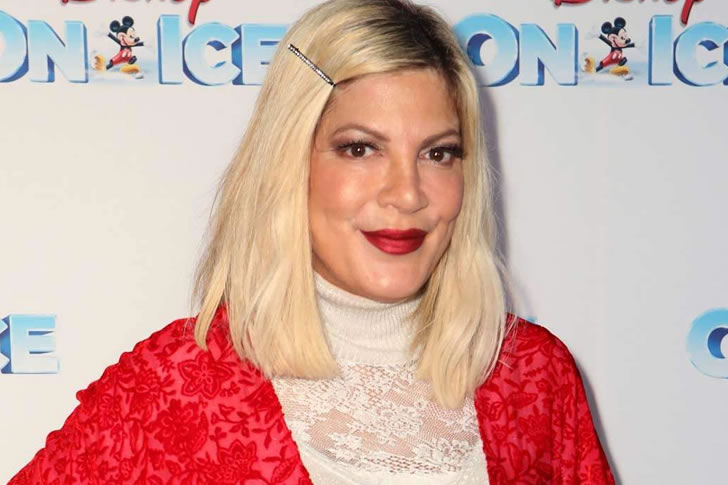 Tori Spelling rose to prominence when she did her first major role on the hit TV series Beverly Hills, 90210, produced by her own father, Aaron Spelling. The latter was also one of the top producers in the entertainment industry. With a producer father and an author mother, Candy Spelling, Tori was born in a wealthy family. The 47-year-old star also went on to do other shows, like Tori & Dean: Home Sweet Hollywood, opposite her husband Dean McDermott, and the 2001 movie Scary Movie 2.
Spelling's autobiography, Stori Telling, made its debut on the New York Times bestseller list and was named the best celebrity autobiography of 2009. But when her teen-drama days were over, Tori found it hard to find a steady job. Despite having her own reality show with Dean, she still experienced financial struggles. The actress faced several lawsuits due to the money loans she couldn't pay.
Teresa Giudice
Teresa Giudice rose to prominence when she joined The Real Housewives of New Jersey. However, despite her show's fame and success, it still didn't save her from several financial woes. The 48-year-old star had her fair share of financial problems. Being part of the Bravo series even made things difficult for her, putting her financial difficulties in the spotlight. She is known for her luxurious lifestyle, high public finances and legal troubles (which lead to jail).
Everything started in 2009. At the time, Teresa and her former husband, Joe Giudice, were reportedly in deep debt of $10 million. The two both filed for bankruptcy and tried to recover their lost investment money. However, they did it through fraudulent activity, resulting in a much worst problem, ending up behind bars. Teresa spent almost a year of jail time before.
Lil' Kim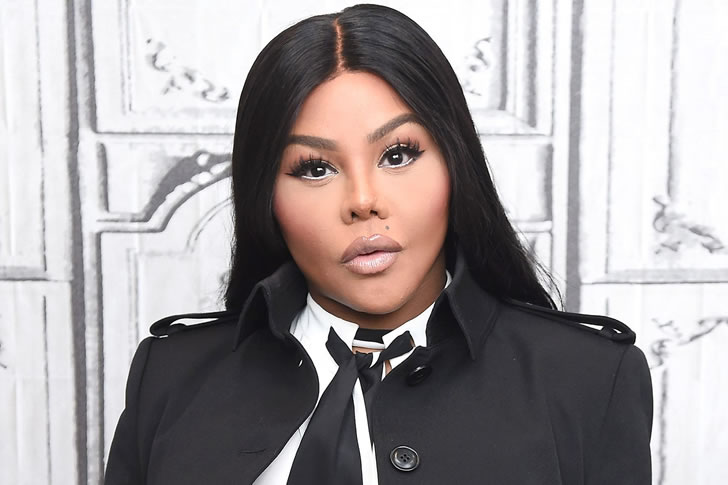 Kimberly Denise Jones or better known as Lil' Kim, used to be the Queen of Rap back in the 1990s. She is a rapper, songwriter, and reality TV personality. But gone are the days that she used to conquer the airwaves with her big hits, like Lady Marmalade, Crush On You, Not Tonight, and more. She also became the only female rapper besides Missy Elliott and Nicki Minaj to have three platinum certified studio albums.
She has experienced several financial woes due to her bad habit of not paying her taxes. According to reports, she failed to pay any taxes since 2010. Allegedly, she owes the IRS $126,000 of back taxes. Lil' Kim also faced several lawsuits for not paying her legal counsel properly for their five years of services. The legal company won over the singer, and she was left with a $186,217 bill to pay her lawyers.
Dennis Rodman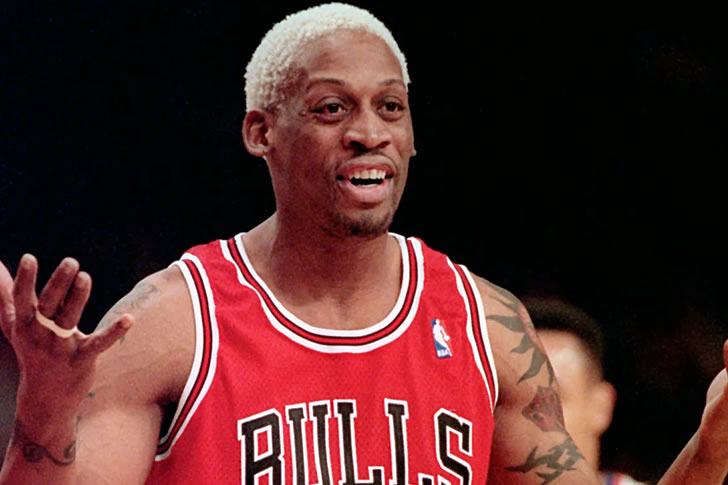 Dennis Rodman is an iconic former NBA player in his own right. Nicknamed "The Worm," he is best known for his defensive and rebounding abilities. He used to play for different teams, from Detroit Pistons to San Antonio Spurs to Chicago Bulls and more. With his feats, Rodman used to bring home a huge amount of money from salaries and endorsements, but those are now gone. In addition to being a professional basketball player, Rodman was also a part-time professional wrestler and actor.
He started to have financial problems because of living a lavish life that he couldn't sustain. It affected his net worth so badly that it even came to the point that he couldn't afford his daily expenses. Rodman even failed to give his child support payments, surging to $800,000. There were also reports he was starting to steal from different stores, although his lawyers denied this accusation.
MC Hammer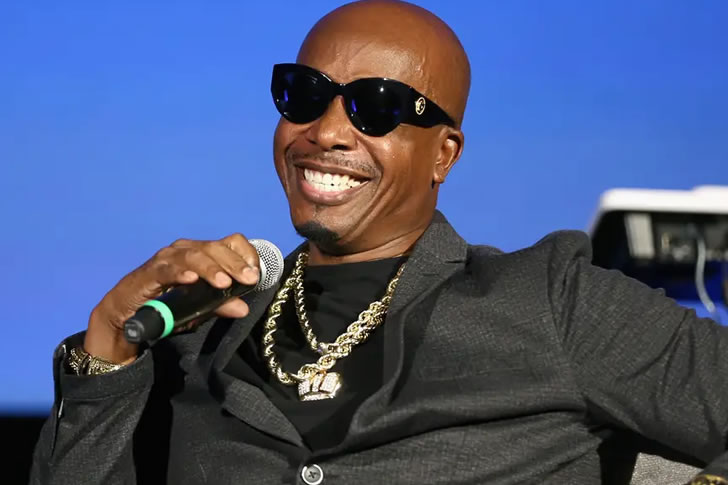 Another famous rapper who used to have everything is MC Hammer. Born Stanley Kirk Burrell, MC is not only a rapper. He is also a dancer, record producer, and entrepreneur. He experienced tremendous commercial success and popularity back in the late 1980s to the early 1990s. Who can ever forget the iconic song U Can't Touch This? MC Hammer is an award-winning winner, is considered a pioneer and innovator of pop-rap, and is the first hip-hop artist to obtain a diamond status by virtue of his album.
He used to cash in money here and there. He had $30 million net worth at the time, but those days are now gone. The 58-year-old star reportedly spent most of his fortune on lavish things instead of making different investments. He used to have an extravagant lifestyle that emptied his bank account. According to reports, he had $13.7 million of debt.
T-Pain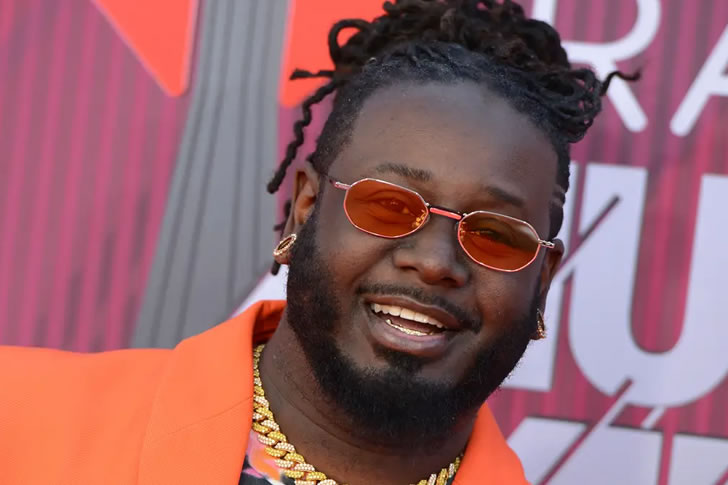 With his financial issues, T-Pain also finds it hard to pay his child support payments. Despite making a big name in the music scene as a rapper, singer, songwriter, record producer, and streamer. T-Pain also won two Grammy Awards. From 2006 to 2010, T-Pain appeared in more than 50 popular songs. His most successful performance date was his first single "Low" in Florida, which has been certified as 6X platinum by the Recording Industry Association of America.
There was a point in his life that he couldn't afford to buy his kids a decent meal from Burger King. The 35-year-old star, whose real name is Faheem Rasheed Najm, used to be worth $40 million at the peak of his career. However, all of this money is now gone. Aside from several failed investments, he also lived an extra-luxurious life that took its toll on his fortune. From here, everything went downward spiral. If something good happened here, T-Pain learned a valuable lesson that taught him the value of money.
Michael Vick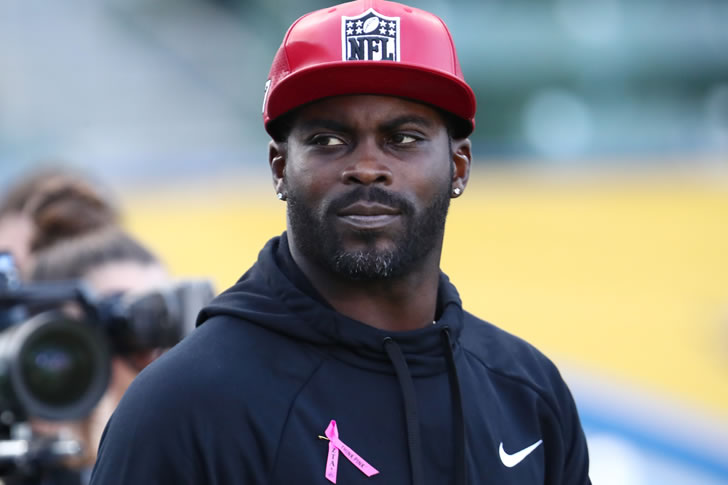 Former football quarterback Michael Vick almost spent a decade to be out of debt after facing a financial problem back in 2008. At the time, he was in $17.6 million worth of debt and even spent jail time. By the looks of it, he didn't have the best of luck a few years ago. The former member of the Atlanta Falcons was in dire need of his lawyer's help back then.
Vic signed with the Hawks in 2009. As a member of the Hawks, he enjoyed the best statistical season of his career and was selected for the fourth professional bowl in 2010. Fortunately, Vick learned how to properly live on a budget to pay all of his debts fully. He managed to get his act together and survived this dark time of his life. Although it wasn't easy for someone who spent cash here and there, at least, he had moved on.
Curt Schilling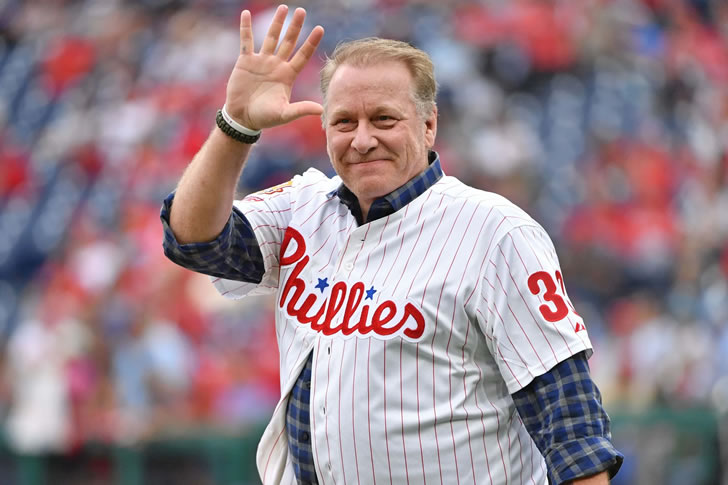 Curt Schilling is a former right-handed pitcher for the MLB. He has a lot of credits to his name. He helped lead the Philadelphia Phillies to the World Series in 1993, winning the 2001, 2004, and 2007 championships. With these achievements, he was named as one of the best baseball players in the world. Money was also not a problem for him then. However, issues started to arise when he tried to create video games that ruined everything that he worked hard for during his career.
He founded the Green Monster Game Company and changed its name to 38 Studios. The company released Amalur Kingdom: Projection in February 2012. The 53-year-old star decided to focus on doing video games, leaving his team behind. The government lent him $75 million for his project, but it was gone to waste when his game failed. Anyhow, Schilling is now working as a commentator for Blaze TV.
Sinbad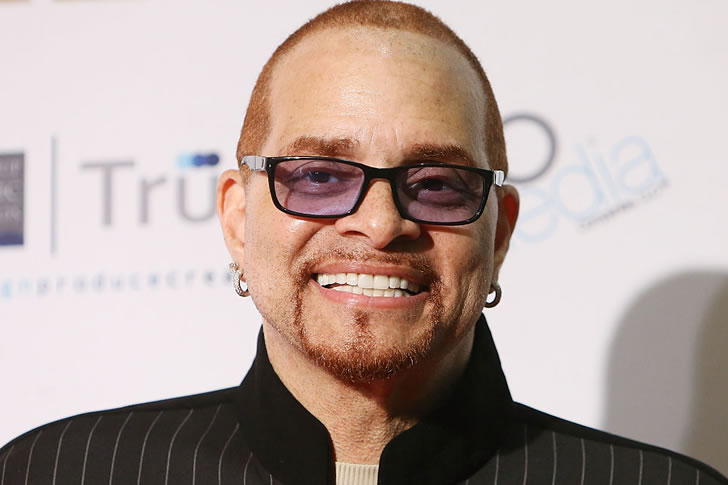 Sinbad used to have it all – fame, success, money, and influence. His real name is David Adkins; he is a stand-up comedian and actor, whose role on the hit sitcom A Different World made him a mainstream star. He also rose to prominence when he became part of several HBO specials in the 1990s. He is also known for his musical ability and is good at playing various instruments. Drums and percussion instruments are the most important. He has played with many artists and musicians under the name "Memphis Reid".
This gave the 63-year-old star more chances to be financially successful back then. However, things didn't quite work out right for Sinbad. He had filed for bankruptcy several times. He often used his business expenses as the reason for his being bankrupt. Sinbad might have lost all the investment money he had, time and over again. In 2013, there were reports he had $11 million debt. Sadly, he had nothing to pay for it as he could only make $16,000 a month during that time.
La Toya Jackson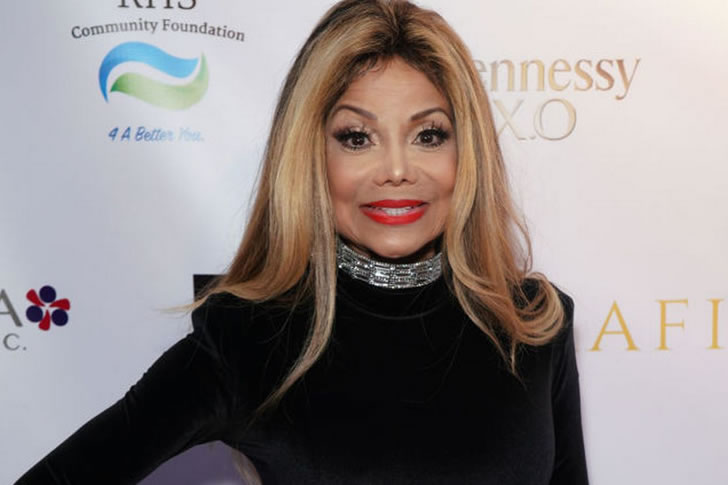 Surely, La Toya Jackson's name rings a bell. She is the sister of the late King of Pop Michael Jackson and the ever-iconic Janet Jackson. Of course, the 64-year-old star is a member of the famous Jackson family. Just like her siblings, La Toya is also a Grammy award winner. She is a singer, songwriter, actress, businesswoman, and TV personality. From 2013 to 2014, Jackson participated in his reality TV series "Oprah TV", "Life" and "Shangri-La Toya" for two seasons.
However, there are swirling rumors the Life with La Toya star has been facing financial problems for years. In the 1990s, she reportedly went bankrupt after owing a huge amount of money to the Moulin Rouge club in Paris. Some said her financial woes had something to do with her former husband, Jack Gordon. We just hope that, to some degree, La Toya can revive her career.
Katie Price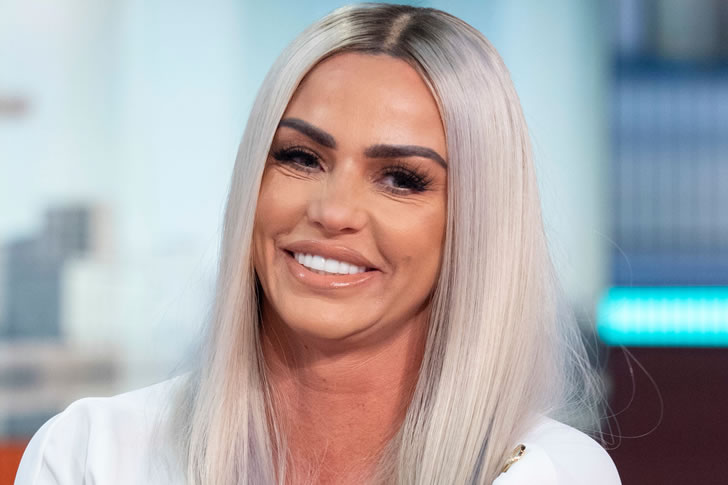 Katie Price is known for too many things. Aside from her pseudonym as Jordan, she is also a media personality, model, businesswoman, and singer. Price has also released six autobiographical books, eleven novels, one fashion book and two children's book series. Her series of angel novels topped the Sunday Times bestseller list. But despite the big name that she has, the 42-year-old star is said to be terrible when it comes to handing her money. Why? According to reports, the Katie & Peter star has been having financial problems as of late.
Sadly, there is nothing that Price is doing to make her financial problems any better. Just last year, she reportedly experienced bankruptcy. Price is still living her best life, swiping her credit card here and there to buy expensive things, like dresses. She also continues to live in a lavish mansion that comes with hefty maintenance. Price is straying to continuously have an extravagant lifestyle despite the need to pay the creditors $15,100 a month.
Francis Ford Coppola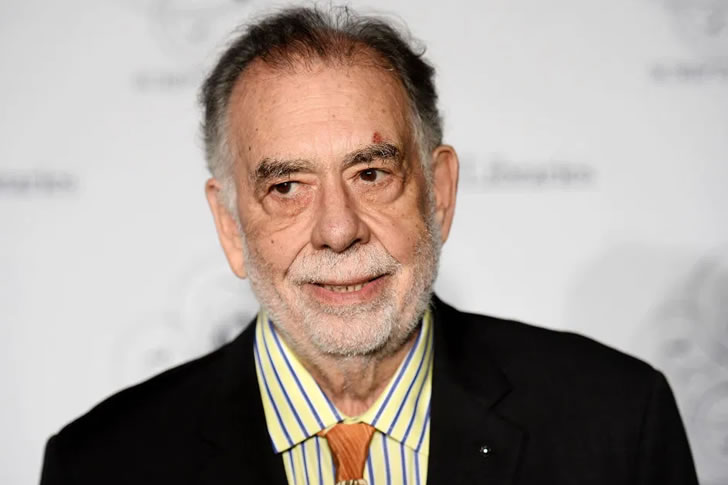 Francis Ford Coppola is one of the most iconic directors in Hollywood cinema. He used to be a major figure in the New Hollywood filmmaking movement back in the 1960s and 1970s. The 81-year-old personality gets credit for being widely considered one of the greatest filmmakers of all time. His honors include 5 Oscars, 6 Golden Globe Awards and the British Film Academy Awards.
He is behind the success of some of the cult classic and iconic movies of today, like The Godfather, Apocalypse Now, Bram Stroker's Dracula, and many more. But despite the success and achievements, when one of his films flopped, he had to file for bankruptcy three times in just a decade. He found it hard to reclaim his loss, mainly since he was deep in $98 million worth of debt back in the 1990s.
Todd Bridges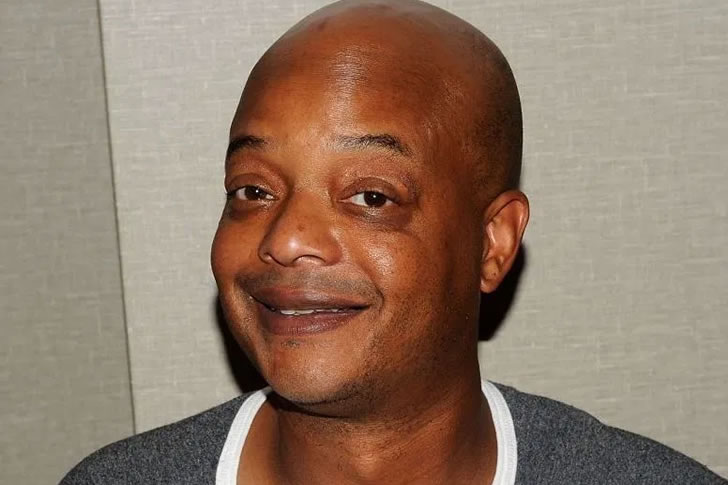 Todd Bridges rose to prominence when he was young, playing the role of Willis Jackson on the hit sitcom Diff'rent Strokes. He also had a recurring role in another famous sitcom, Everybody Hates Chris. According to reports, when the 55-year-old star did Diff'rent Strokes, he could easily make $15,000 to $30,000 a week. However, when his shows ended, he started to have bad vices.
Bridges experienced several legal problems, resulting in his need for an attorney. Fortunately, he managed to get over the dark days of his life. However, it couldn't be denied that it badly affected his job as he had a hard time to land a role. For now, he might be at ease, knowing he could still play parts in different low-budget projects. Bridges wrote a book titled Killing Willis: From Unusual Brush Strokes to the Golden Mean to the Life I Always Wanted. He appeared on the Oprah Winfrey show on April 28, 2010 to discuss the difficulties of the past described in his memoirs.
Tionne 'T-Boz' Watkins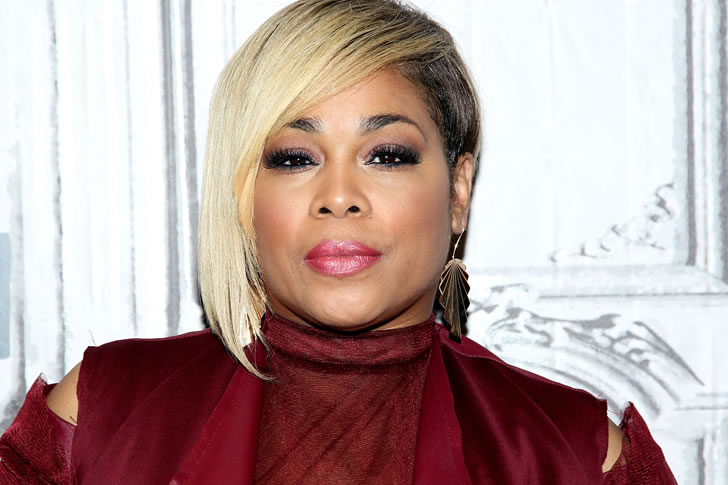 Tionne 'T-Boz' Watkins is one-third of the famed 1990s girl group TLC. They are behind some of the said era's biggest hits, from Waterfall, No Scrubs, and Unpretty, among others. But despite selling millions of albums and the success of their songs, Watkins still never experienced financial success. Sadly, the 50-year-old star is not the only one who experienced it, even the two other members, Rozonda Thomas and the late Lisa Lopes.
According to reports, it had something to do with their management, although the blame was not only on the company. Watkins is also responsible for her own financial woes. She has applied for bankruptcy several times after buying expensive things, like homes worth millions of dollars. The high mortgage payments took its toll on Watkins' net worth. In an episode of the Reelz TV series Brook and the Celebrities entertainment reporter Viviana Vigil said that Watkins spends $9,000 a month and owes him $770,000 for a house, with a monthly income of $11,000.
Jodie Sweetin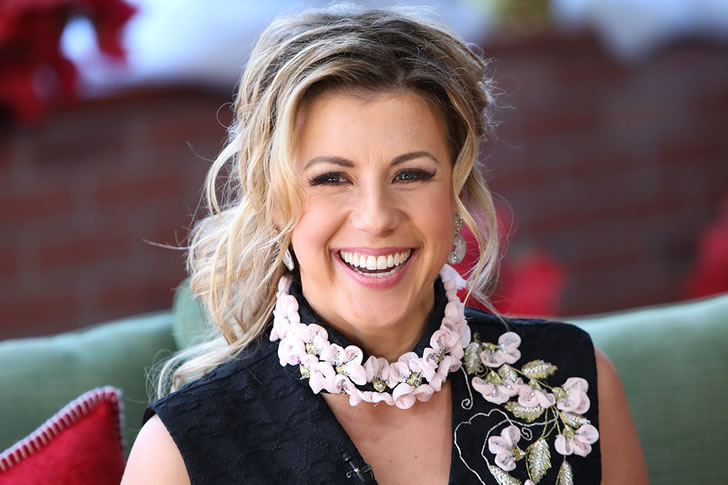 Surely, fans will best remember Jodie Sweetin for her role as Stephanie Tanner in the hit comedy series Full House. In 2016, she once again reprised her role when Netflix did its sequel, Fuller House. Since then, the 38-year-old star has made several shows, like Hollywood Darlings and Finding Santa, among others.
But long before she redeemed stardom, Sweetin developed bad vices in her youth, and it took a toll on her finances. It began when Full House ended in 1995, but the good thing is that she managed to get up and get herself together. Probably, with the advice of an excellent financial advisor, the TV personality learned how to handle her finances well. She also managed to pay her over $50,000 tax bill, and she's now reportedly all clear. Sweetin is also now an author, penning her memoir, unSweetined.
Leif Garrett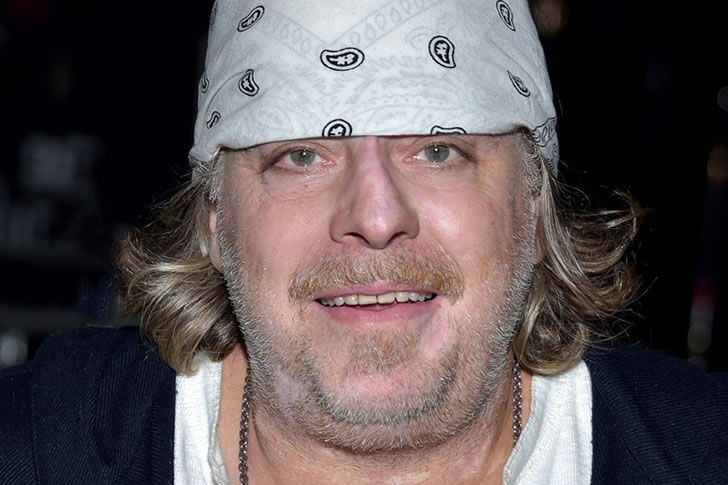 Garrett was born in Hollywood, California, formerly known as Rick Nelvik. Leif Garret is a singer, actor, and TV personality. He rose to prominence for his incredible talent in acting and singing. He was at the peak of his success when everything went downward spiral because of his bad vices. The 58-year-old star worked as a child actor. In the 1970s, he started to make a name as a teen idol in music.
But his legal problems made him more famous than his gigs and other shows. His troubles later led to financial difficulties. It was like a domino effect that affected his financial status, which in turn, forced him to declare bankruptcy in 2011. At the time, he was in deep debt of $76,000 unpaid bills. Hopefully, it didn't include payments for his attorney.
Stephen Baldwin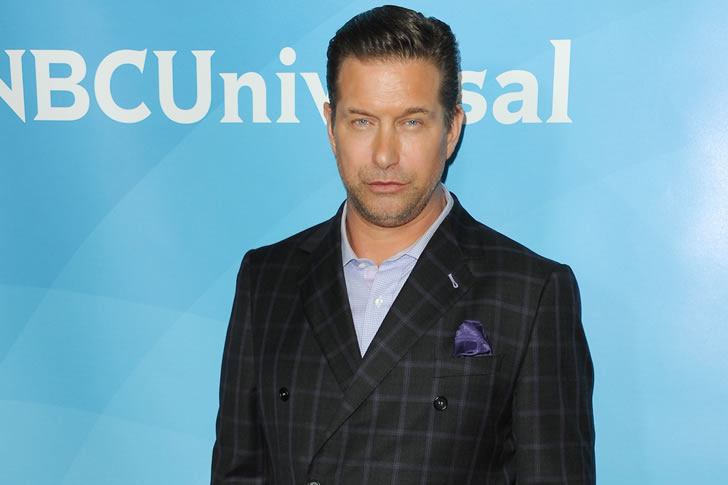 Stephen Baldwin came from the famous family of actors, the Baldwins and he is the youngest of the four Baldwin brothers. Aside from being an actor, the 54-year-old star is also a producer, director, and conservative political activist. Some of the movie credits he has to his name are Born on the Fourth of July, Posse, 8 Seconds, and more. But despite a big name, he didn't manage to attain success like that of his brothers. It has affected his finances, resulting in a number of financial problems.
He filed for bankruptcy, foreclosed his house, and even faced some tax-related issues. Everything started to go downward spiral when he had unpaid taxes in 2009. Now, Stephen may have been working to solve these problems. This ordeal only proves that having a big name doesn't always pay the bills.
Gary Busey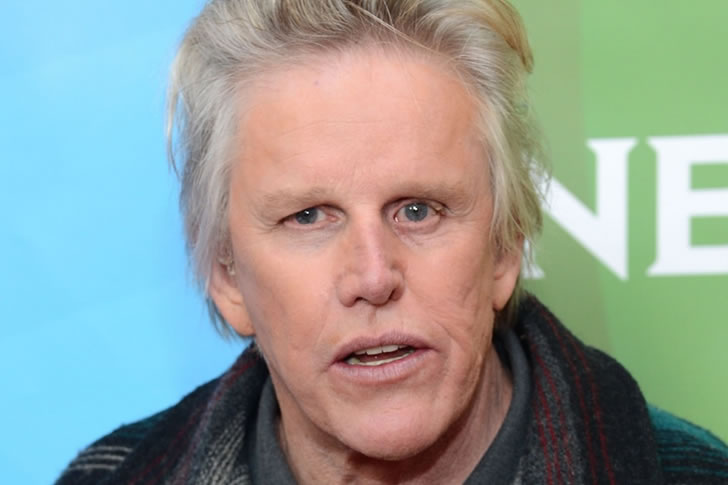 Gary Busey is one of the most known character actors in Hollywood. He has over 150 film credits to his name, like Lethal Weapon, Predator 2, Point Break, and Under Siege, among others. For portraying Buddy Holly in the story of Buddy Holly (1978), Busey was nominated for Best Actor Oscar and won the Best Actor Award from the American Film Critics Association. It is too many to mention and will eat up a chunk of space here.
With these feats, it may be safe to assume the 76-year-old star is already a successful actor who may have a fat bank account, but it is never the case. After getting into a mishap in the late 1980s, it dramatically affected his net worth. He filed for bankruptcy in 2012, having a debt of around $500,000, varying from unpaid taxes to bills. Anyhow, Busey continuously works hard and still lands some roles that help him to make ends meet.
Dionne Warwick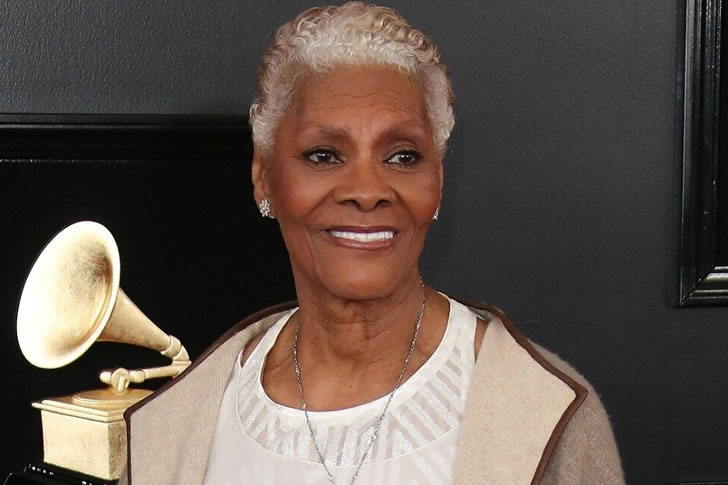 Dionne Warwick is a music icon and one of the 40 biggest hitmakers between 1955 and 1999. She is not an average singer. The 79-year-old star is legendary in the music scene. She is behind the timeless songs I'll Never Love This Way Again, That's What Friends are For, and more. She even received the Grammys' Lifetime Achievement Award in 2019. According to her chart history on the Billboard Hot 100 Hot Singles chart, Warwick was among the 40 most popular record companies from 1955 to 1999.
However, despite having a big name, it does not save Warwick from dire financial problems. According to reports, she has had money woes for years. She has millions of dollars of unpaid taxes, which continuously grew due to the high degree of penalties and interest. Although Warwick is trying to pay her debt, she still ended up owing a huge amount to the IRS.
Dominique Moceanu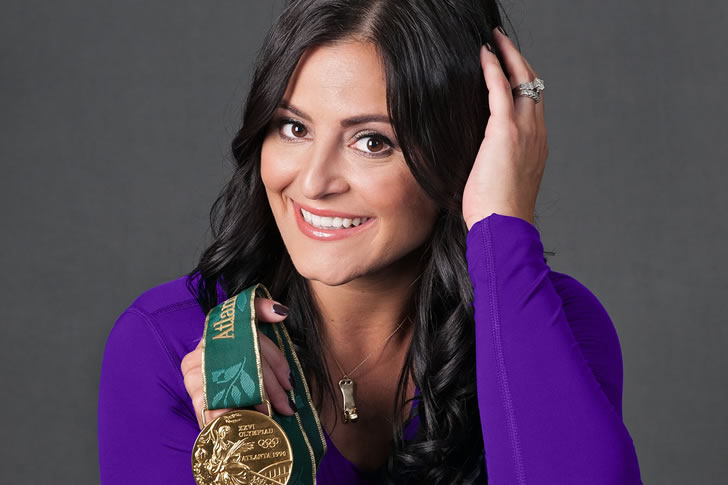 Dominique rose to prominence as a gymnast, who used to be a member of the United States' gold-medal winning team at the 1996 Summer Olympics in Atlanta. Moceanu's last major achievement in gymnastics was in the 1998 Goodwill Games, when she became the first American to win the all-around gold medal. Family problems, coaching changes and injuries prevented her from participating in the 2000 Sydney Olympics and retired in 2000. With this feat, the 39-year-old personality started living a lavish life, which resulted in financial issues.
Sadly, Moceanu was not the only one who was using her bank account, but also her parents. According to reports, she once needed her lawyer's help when she filed a lawsuit against her parents for abusing her wealth. According to reports, she started earning seven figures through her sporting success and when she dropped her autobiography, An American Champion. But before she could use much of it, her mom and dad already exhausted her bank account, leaving her with only a little amount.
Sly Stone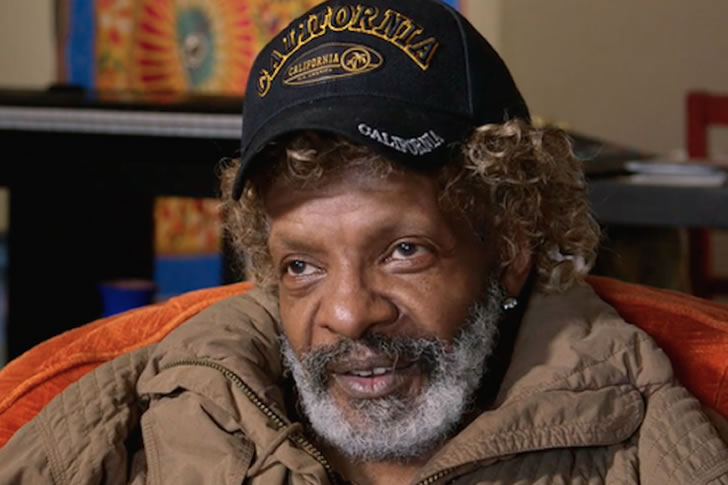 Sylvester Steward, or famously known as Sly Stone, is a musician, songwriter, and record producer, who rose to prominence as the frontman of Sly and the Family Stone. Sly and Family Stone, along with James Brown and Parliament-Funkadelic, were pioneers in the late 1960s and early 70s. The 77-year-old star got credit for being one of the pioneers of developing the soul, funk, rock, and psychedelia in the 1960s and 1970s music scene.
However, despite his success, he still struggled financially. Although his bad vices had something to do with it, it all came down to the usual practice of prohibiting the singers from getting their songwriting royalties. If Sly could only have this, he might be worth millions of dollars today, especially with his critical role in the music world. A judge ruled a production company owned his royalties that even his attorney couldn't do anything about it.
Nicole Eggert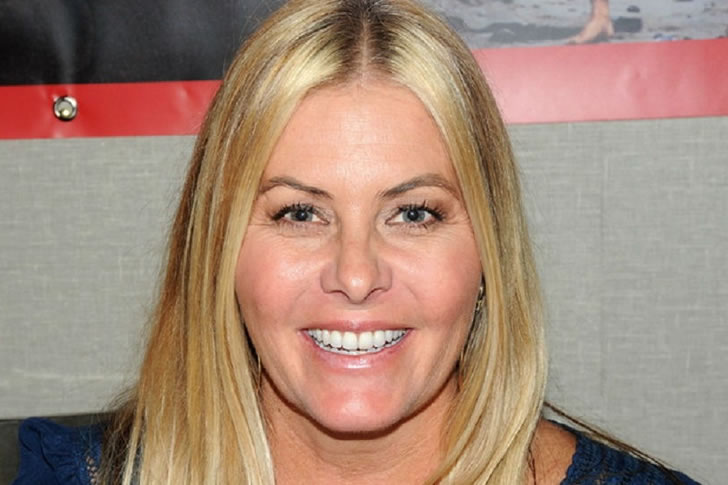 Nicole Eggert was a famous actress from the 1980s to the 1990s. She rose to prominence when she played the roles of Jamie Powell on the hit TV series Charles in Charge and Summer Quinn on Baywatch. The 48-year-old star was also part of the Super Mario Bros. Super Show! and Boy Meets World. However, these gigs didn't make her safe from financial problems, starting in 2015.
Things turned out for the worst when she had to file for bankruptcy twice. At the time, Nicole Eggert owed over $800,000 of an unpaid mortgage. Sadly, the only option left for her was to sell her Los Angeles house for $1.5 million so that she could pay all her bills. Anyhow, things started to get better for Eggert again, and she now owns her own mobile ice cream truck business, called Scoops.
Natasha Lyonne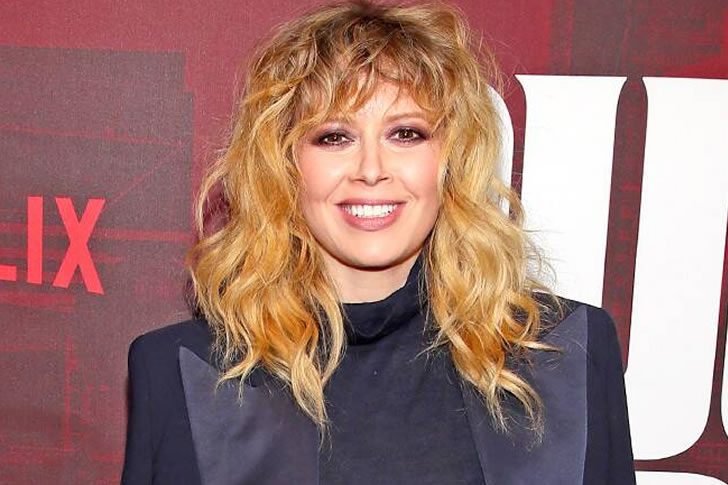 Natasha Lyonne has been in the business since the 1980s, but it was when she did Orange Is the New Black in 2013 that she started to be best known. She is an actress, director, writer, and producer. She also co-produced Russian Doll with others, and served as executive, writing and director. Among them, Lyon won three Emmy nominations, but issues about her bad vices took a toll not just on her career but on her finances as well.
According to reports, Lyonne lost a home, went broke, and was left jobless because of her bad habits. From one issue to another, she started to have a lot of problems. Fortunately, the 41-year-old star managed to reclaim herself and revive her career. Besides joining Orange Is the New Black, she also has her own TV credit in the Netflix original series Russian Doll.
DMX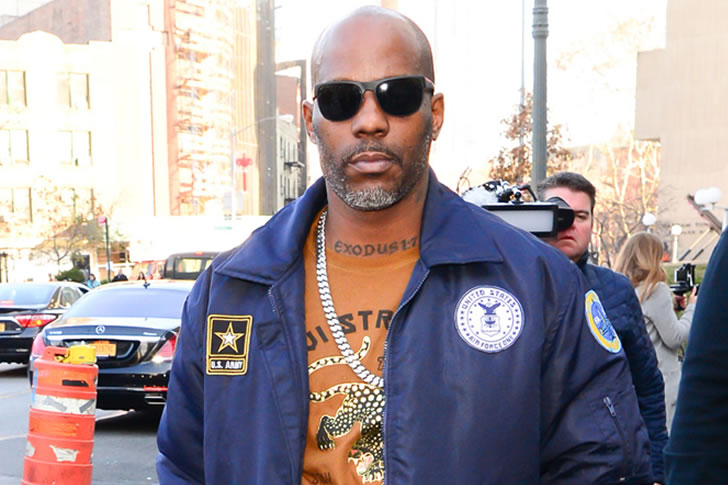 DMX, whose real name is Earl Simmons, rose to prominence when he dropped his debut album, It's Dark and Hell is Hot, in 1998. The LP earned critical acclaim and also turned out to be commercially successful, selling more than 250,000 copies in just its first week of release. He released his best-selling album in 1999… Then, there is X, which includes the hit single Party Up (Up in Here).
Since its debut, DMX has released 7 studio albums. However, despite conquering the rap scene of the 1990s, the 49-year-old star still found himself in deep debt. He was even sentenced to spend six months of jail time after failing to pay his child support worth $400,000. He was once again arrested after trying to hide millions of dollars of his income from the IRS. DMX ended up with a $1.7-million bill of unpaid taxes. Sadly, his lawyer couldn't do anything to help DMX avoid being imprisoned.
Fantasia Barrino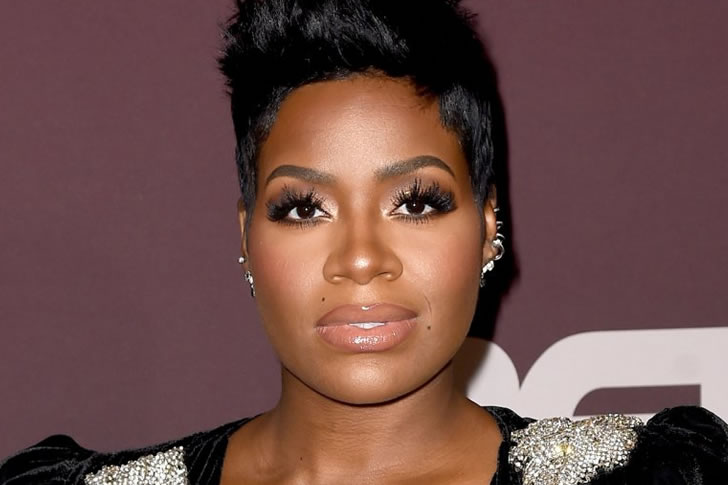 Fantasia Barrino is a famed R&B singer, songwriter, actress, and author. She made a name as the grand winner of American Idol Season 3 in 2004. But despite the big-name, success, and accolades, these things didn't save the 36-year-old star from financial woes. Sure, winning a reality competition came with a promise of good fortune, but Fantasia proved it wasn't always the case.
After winning the show, things turned out badly when she failed to pay her $1 million money loan. She also owned the IRS a whopping $92,000 of unpaid taxes. Fortunately, Kendall Taylor's wife managed to stand on her own two feet again and pay these debts little by little. With a good start, Fantasia Barrino managed to settle some of her financial problems. But, she is still left with a $47,000 bill that she needs to pay.
Charlie Sheen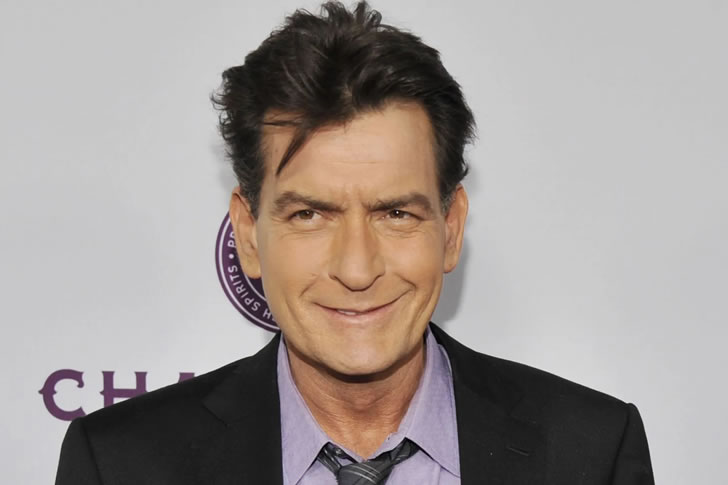 Charlie Sheen has been a staple name since he did Two and a Half Men in the early 2000s. He also has a lot of movies to his name, from Platoon to Hot Shots! as well as Wall Street and more. In the 2000s, when Sheen took over from Spin City's Michael J. Fox, his performance won him the Golden Globe Award for Best Actor in a TV Series Musical or Comedy. The 55-year-old star is the son of Martin Sheen and the former husband of the ever-controversial Denise Richards. With these things under his belt, it could be easy to assume that Sheen has no money problem at all.
Sadly, it is the other way around. Sheen has a fair share of financial issues. Gone are the days that he became the highest-paid actor on Network TV, earning $1.8 million per episode. With his "self-destructive conduct," he was kicked off from his show. It then resulted in a lot of unpaid taxes, mortgages, bills, and more.
Dustin Diamond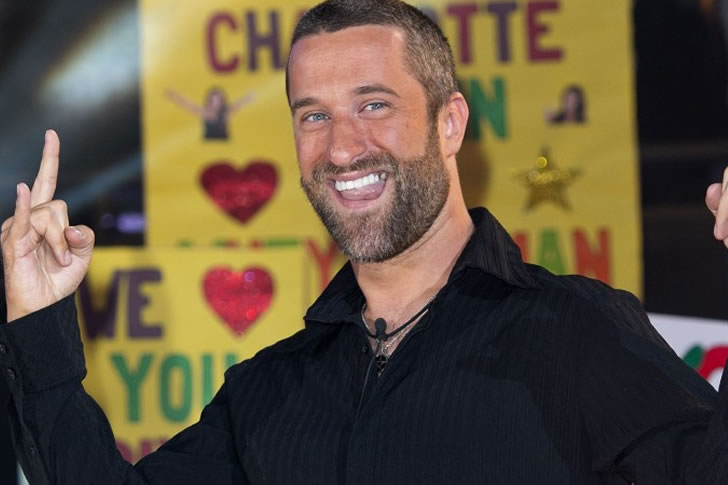 Dustin Diamond used to be a big name in the late 1980s to the early 1990s. He rose to prominence when he played the role of Samuel "Screech" Powers throughout the Saved by the Bell franchise. He first portrayed the character on the first-ever Saved by the Bell TV series from 1989 to 1993, followed by Saved by the Bell: The College Years from 1993 to 1994 and Saved by the Bell: The New Class from 1993 to 2000.
Diamond started doing stand-up comedies after "Save by the Bell" and has been on tour ever since. He has also stood out in many games and reality shows, including The Weakest Link and Celebrity Boxing 2. However, when the franchise ended, so did the 43-year-old actor's fame. Diamond's shine started to fade, taking a toll on his financial status. Playing the role of Screech for almost two decades, he was typecast to some degree. Since then, he had a hard time landing a stable acting job.
Mark Hamill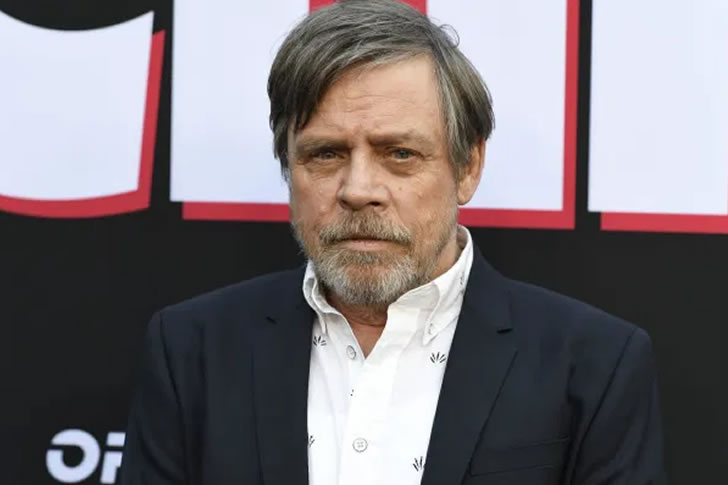 Mark Hamill's shot to stardom happened when he played the role of the iconic Luke Skywalker in the ever-successful Star Wars movie series. Sure, it is easy to think that with the degree of the franchise's success, one of its original casts may have experienced the same. Sadly, it was not the case. According to reports, the 69-year-old star faced big financial problems after doing the 1983 movie installment Return of the Jedi.
Hamill experienced being typecast and found it hard to escape the shadow of his most famous role. He couldn't get a decent role that could help him veer away from the Jedi master. So instead, Mark Hamill ended up doing voiceover work for different animated series and video games for years. He also started earning well again when he did the last three movies of Star Wars.
Danny Bonaduce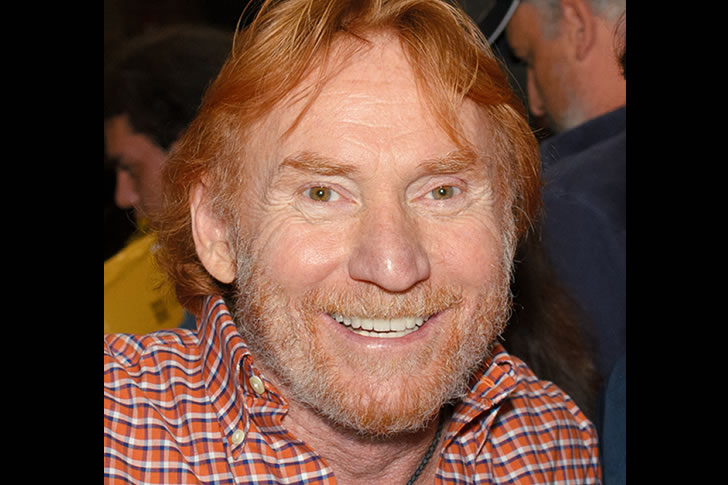 Danny Bonaduce is the son of the legendary TV writer and producer Joseph Bonaduce. This might have helped him enter the entertainment world easier, starting to make a name when he was still young. He began as a child actor, having a role in the 1970s TV sitcom The Partridge Family. The 61-year-old star is known as a comedian, radio personality, TV personality, and professional wrestler.
Later, Bonaduce appeared in several other TV series, including the 2005 VH1 reality show Breaking Bonaduce, radio shows in Los Angeles and Philadelphia, and has been hosting morning music performances on Seattle radio station KZOK-FM since November 14. According to reports, after his famous show ended, he started to go broke. Danny was also left without a home and sought comfort from his bad vices to cope up. This lifestyle continued for years until he decided to stop and get cleaned. Credits to his good decision, Danny is now making a comeback as a successful radio DJ.
Andy Dick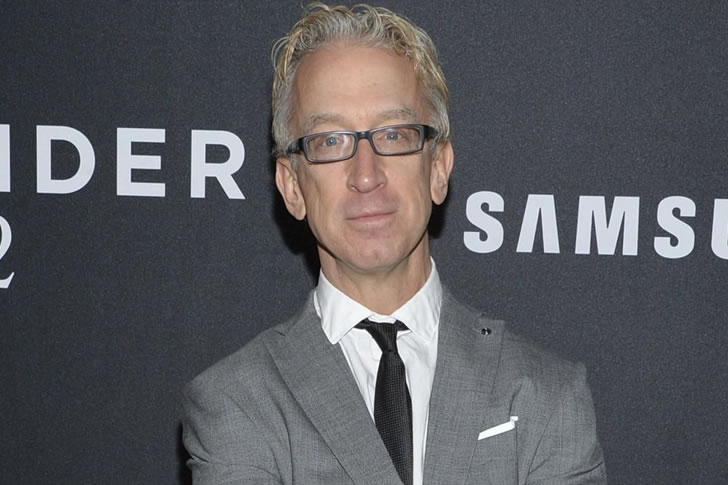 Andy Dick made waves when he did the short-lived but influential comedy series, The Ben Stiller Show. With its success, he went on to have his own show, The Andy Dick Show. This sealed the 54-year-old star's status as a comedian and actor in the entertainment scene. He is also a musician and TV and movie producer. However, the fame he had then was no match with the noise that his controversies had. Aside from his eccentric behavior, he also had numerous legal issues.
Dick ended up needing the help of his lawyers. Andy Dick also developed bad vices that made matters worse. These issues and his lousy reputation took a toll on his finances and career. Anyhow, he managed to get on himself again with the slew of TV and movie projects he is set to do.
Willie Aames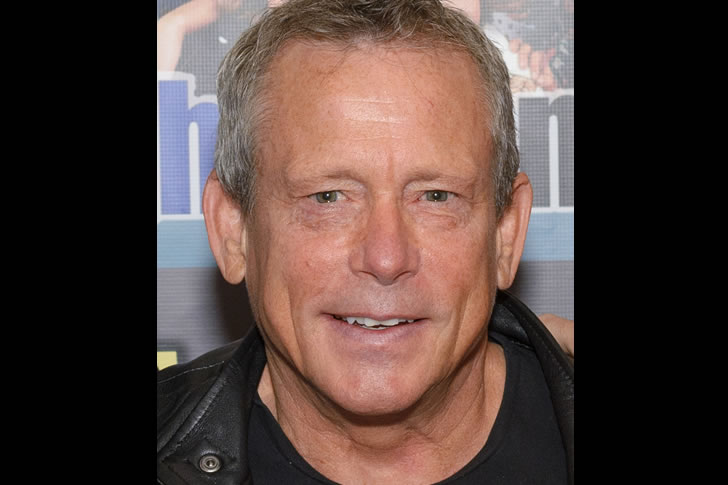 Willie Aames used to be a big name in the 1970s. He is an American actor, film and TV director, TV producer and screenwriter. He was one of the cast members of the mega-hit TV series Eight is Enough. From one show to another, the 60-year-old star made a lot of TV series and movies back then. He was seen on Charles in Charge and was part of Bibleman and Paradise. However, despite the success, bad investment in a coal mine made the actor fall to the ground.
His supposed business left him millions of dollars poorer. From a teen heartthrob, he became bankrupt. As a film and TV director, TV producer, and screenwriter, Aames used to earn about $1.6 million a year without a sweat. Sadly, those days were gone, and he even ended up owing the IRS $400,000 of unpaid taxes.
Michael Strahan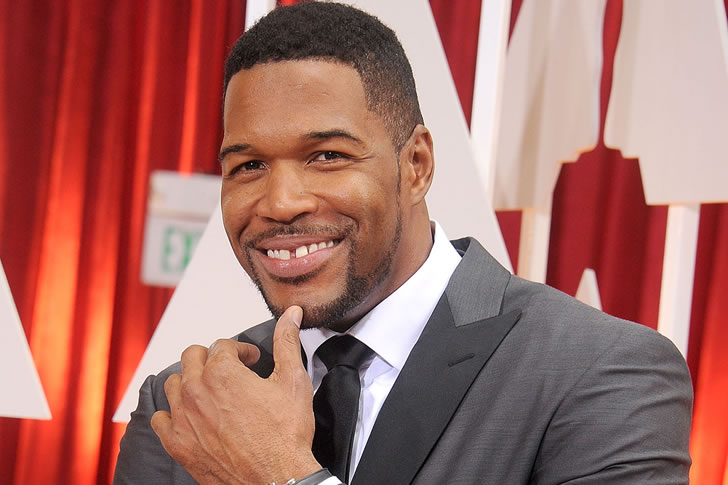 Michael Anthony Strahan is an American TV personality, journalist and former professional football player who is on the defensive end and has spent his entire 15 years of professional career at the New York Giants in the National Football League. Strahan set the record for the most sacks in a season in 2001 and helped the Giants beat the New England Patriots to win the XLII Super Bowl in the final season of 2007. After retiring from the NFL, he became a media figure. He was elected to the Professional American Football Hall of Fame in 2014.
In 2002, Strahan repaired and renovated the Georgia Heights for millions of dollars. He bought the house in 2000 for 1.3 million dollars. Before moving, he asked the Montclair Newark Youth League to use his house as a model house for charity fundraising activities. From May 28 to 31, the league held a $25 tour to fund the Junior League's "At-risk Children" program and the "Family Company" program.
Tina Turner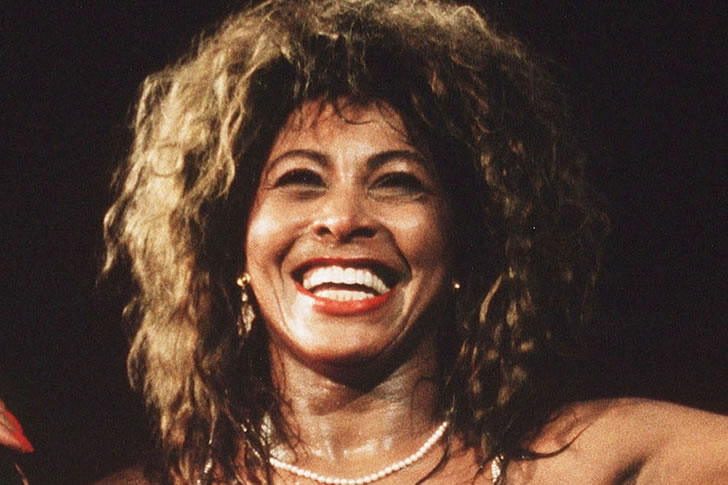 Tina Turner (born November 26, 1939, Anna Mae Bullock), is an American-born Swiss singer, songwriter, dancer and actress. She is known as After being the "Queen of Rock", she became famous among hostesses of Ike and Tina Turner Revue, and then began her career as a solo actor. She has an active stage image, Known for his powerful voice and professional longevity.
Turner played the role of the psychedelic queen in the 1975 film "Tommy" and also appeared in the film "Lieutenant Pepper's Lonely Heart Club." She and Mel Gibson (Mel Gibson) participated in the movie "Mad Max Beyond Thunderdome" (Mad Max Beyond Thunderdome), the film won the Colored People Promotion Association Image Award for Best Actress, she sang Theme song "We and she also had a cameo appearance in the 1993 movie "Last Action Hero" directed by Arnold Schwarzenegger.
Janet Jackson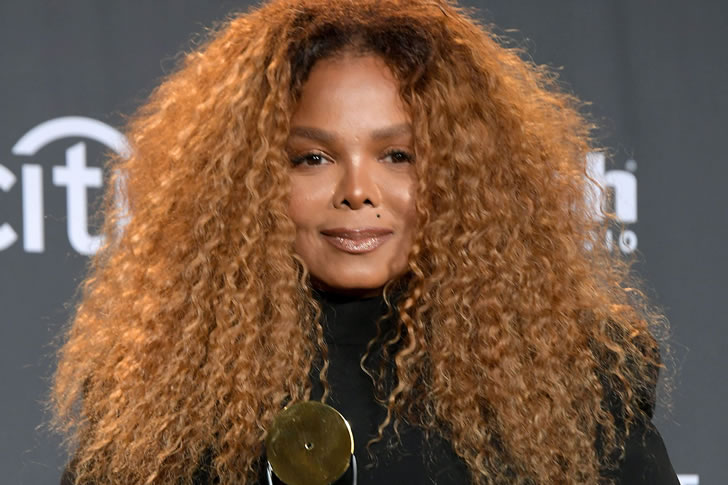 Janet Damita Jo Jackson is an American singer, songwriter, actor, dancer and record producer. She is a prominent figure in popular culture, known for her extraordinary innovation, socially conscious and sexually provocative record, and elaborate stage performances. On June 25, 2019, the New York Times magazine listed Janet Jackson as one of the hundreds of artists who were reportedly destroyed in the 2008 Universal Studios Fire.On February 10, 2020, Jackson announced the "Black Diamond World Tour" and the twelfth studio album "Black Diamond" to be released sometime in 2020. In June of the same year, the concert tour was cancelled due to the COVID-19 pandemic.
In March 2008, Business Wire reported: "Janet Jackson is one of the ten best-selling singers in the history of contemporary music. After its establishment For the 100th and 50th anniversary of her history, she was selected as the seventh "most outstanding singer of all time", making her the third most successful singer in history after Madonna and Maria Carey .
Geoffrey Owens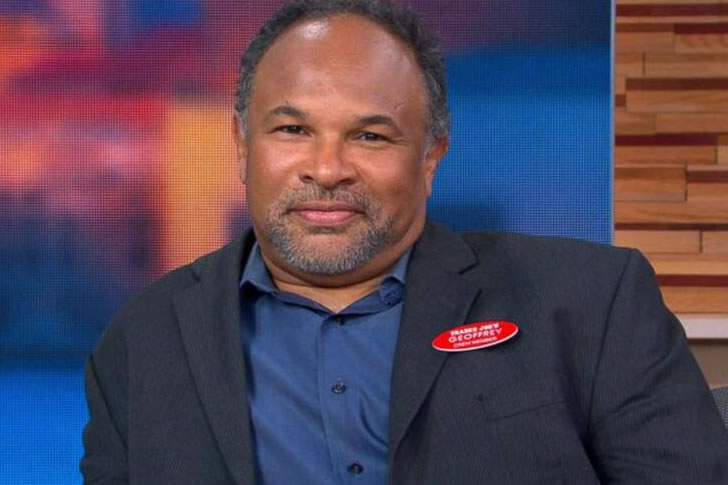 Geoffrey Owens is another star who rose to prominence when he played a role on The Cosby Show. At the time, he was best known as Elvin Tibideaux. The 59-year-old star also came from a prominent family. He is the son of the former US Congressman Major Owens. But unlike his father, he has no interest in politics. He did not even follow in his footsteps.
When NBC decided to stop airing The Cosby Show reruns, it badly affected Owens' finances. With no earnings, a photo of him working at a New Jersey Trader Joe's supermarket started circulating online in 2018. Although there was nothing bad about having this job, fans were surprised to see him there. Anyhow, it led to different positive opportunities. Upon seeing the snap, Tyler Perry helped him to get movie and TV credit roles again.
Brett Butler
Brett Butler is not just your ordinary actress. She is also a writer and stand-up comedian. The 62-year-old star's shot to stardom began when she did the ABC comedy series Grace Under Fire, which also earned her two Golden Globe nominations. But despite her success, Butler was said to be the best example of a case of riches to rags. From getting credit for being an A-list celebrity, Butler ended up living in a shelter. Her bad vices took a toll on her financial status, not to mention her fame. It resulted in the end of her remarkable career. Eventually, she lost all her money.
In 2008, Butler made headlines at an art fundraising event and freely corrected her depression, past drug use, TV work and current farm life with reporters. She also expressed interest in writing another book. Fortunately, Butler is now doing okay today. She is back in the business, playing small roles here and there, but it is quite far from where she used to be.
Evander Holyfield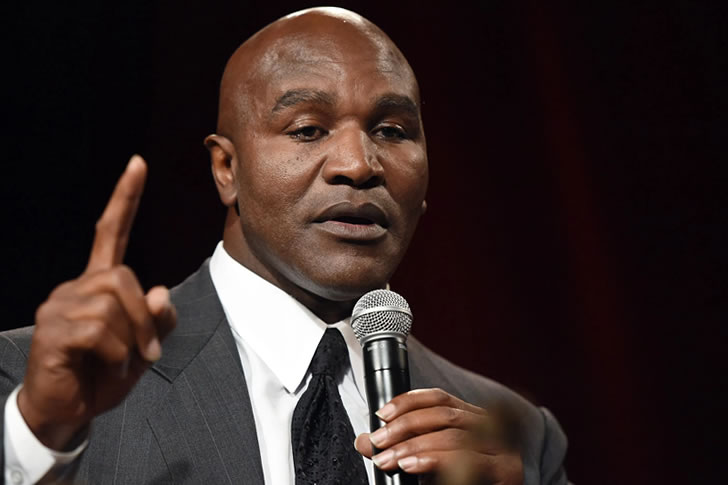 Surely, fans will best remember Evander Holyfield as the undisputed champion at cruiserweight back in the late 1980s and heavyweight in the 1990s. Although decades had passed since he conquered the boxing world, the 58-year-old personality still got credit for being the only boxer in history who won the undisputed championships in two weight classes. He retired in 2014 and ranked 77th among the 100 greatest boxers in the history of The Ring, and in 2002 named him the 22 greatest boxers of the past 80 years.
At the time, Holyfield was at the peak of his career, earning a staggering $240 million worth of prize money alone. He had a lot of accolades and winnings until his lavish spending took the very best of him. Holyfield also had issues paying child support. His financial woes also forced him to lose his $10-million Georgia mansion and medals. Now, his net worth is only $1 million.
Randy Quaid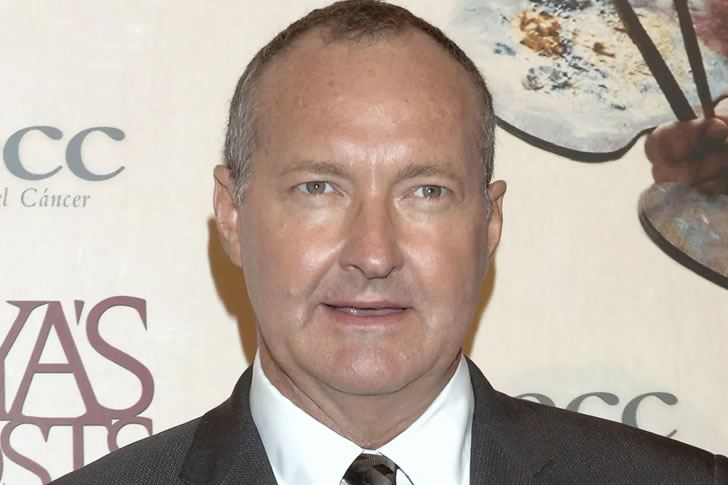 Randy Quaid made a name for his ability to play both drama and comedy roles. He has starred in more than 90 movies. He was part of the National Lampoon's franchise, playing the role of Cousin Eddie. His excellent acting talent was never left unnoticed. He received a nomination for an Academy Award, BAFTA Award, and even a Golden Globe Award for his role in the 1973 movie The Last Derail. But despite the accolades, the 70-year-old star still ended up having some money problems.
He had thousands of unpaid bills and some legal issues. He probably needed his lawyers' help to solve these problems, but the actor and his wife, Evi Quaid, claimed their money woes were because of the secret cult called Hollywood Star Whackers. This alleged group defames and take the lives of the movie stars to get their fortunes.
Alfonso Ribeiro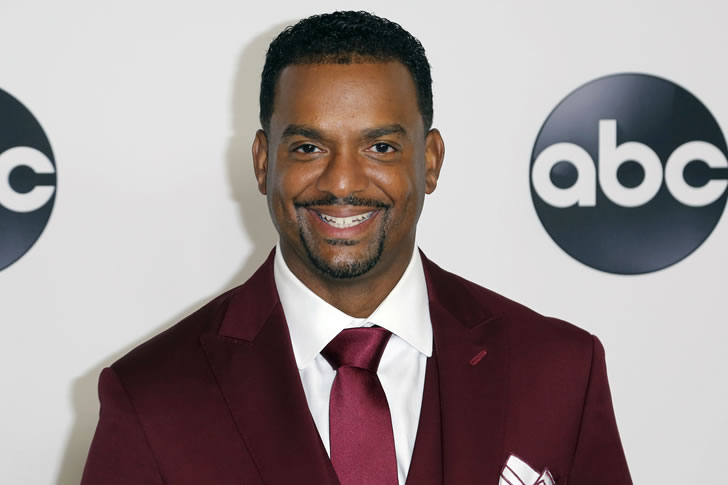 Alfonso Ribeiro rose to prominence as an actor, dancer, director, game show host, and TV personality. He gets credits from the shows Silver Spoons, The Fresh Prince of Bel-Air, and In The House, among others. He is also the current host of ABC America's Funniest Home Video, replacing Tom Bergeron, the host who left 15 years later. At the time, he was a fan favorite, the most beloved actor on TV. However, his shine faded.
Contrary to the career of his co-star Will Smith, Ribeiro didn't make it big in Hollywood. Despite the success of their TV show, he was left with nothing to do. Why? He was typecast and got forever stuck to the role of Carlton. Sure, he had a few TV guestings here and there, appeared on Dancing with the Stars, and directed a few TV episodes, but these things didn't help revive his career.
Nikki Blonsky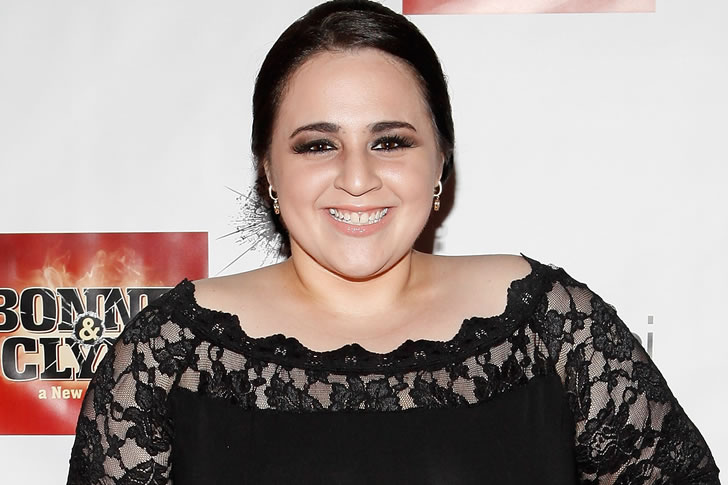 Nikki Blonsky has been a lot of things. She is an actress, singer, dancer, and Internet personality. The 31-year-old star is best known for her breakthrough role in the 2007 movie remake of the iconic musical Hairspray. Her role as Tracy Turnblad earned her a lot of credits and accolades. She was also famous for her role as Willamena Rader in the ABC family series Huge and was nominated for the "Youth Choice Award" for this.
But despite the movie's success, her career never took off after that. It seemed to be one-shot stardom for her. According to reports, without any gigs to do, Blonsky ended up working at a shoe store in New York City. She also became a cosmetologist at a hair salon in her home town of Long Island. Anyhow, in 2015, Blonsky made a triumphant return, working with the late Burt Reynolds in his last film, The Last Movie Star.
Alicia Silverstone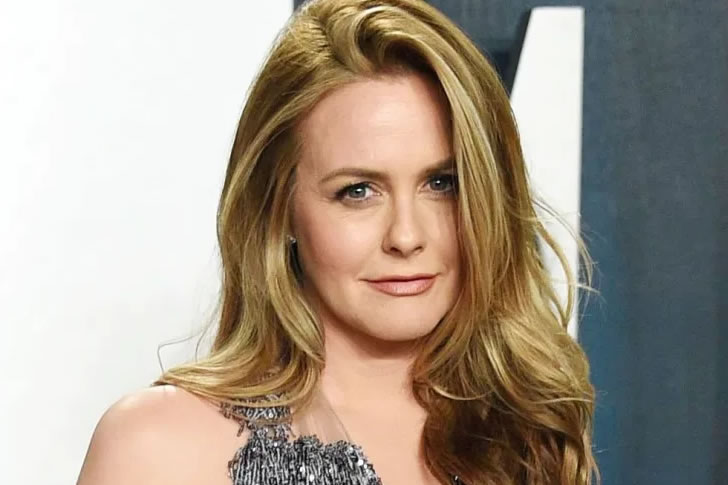 Alicia Silverstone made noise in the 1990s. She got credit for being the prom queen of her generation, playing iconic roles in some of the most iconic '90s films. The now 44-year-old star led the movies The Crush and Clueless in 1993 and 1995, respectively. She was also part of the 1997 film Batman & Robin. In case you forgot, she also did the equally iconic music video of Aerosmith's hit song, Cryin'.
However, after Alicia Silverstone became part of the 1997 film Batman & Robin, her fame started to fade. She received a lot of criticism when she played the role of Batgirl. Instead of getting prestigious awards, she got the Razzie for Worst Supporting Actress. Today, Silverstone is already semi-retired from acting and is keeping herself busy by being an animal rights activist and vegan cookbook writer.
Jon and Kate Gosselin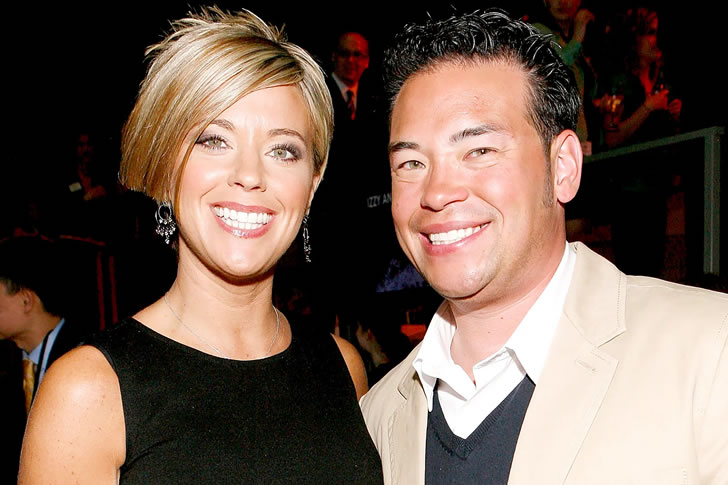 Kate met Jon Gosling at a company picnic on October 5, 1997. They got married on June 12, 1999, then they rose to prominence as the parents of sextuplets and twins. Their life story was even featured in the reality TV series, Kate Plus 8, which aired for a decade – from April 2007 to July 2017. However, after some allegations, the two eventually broke up, resulting in their show's cancellation and a legal battle. They both needed their attorneys' help later on.
The former couple used to earn $75,000 per episode back then. Now that it was gone, it was a big blow to their financial status, especially they have a lot of kids. Anyhow, as parents, they are surely doing everything to provide for their atypical family and keep a roof over their heads, although they are already separated.
T.I.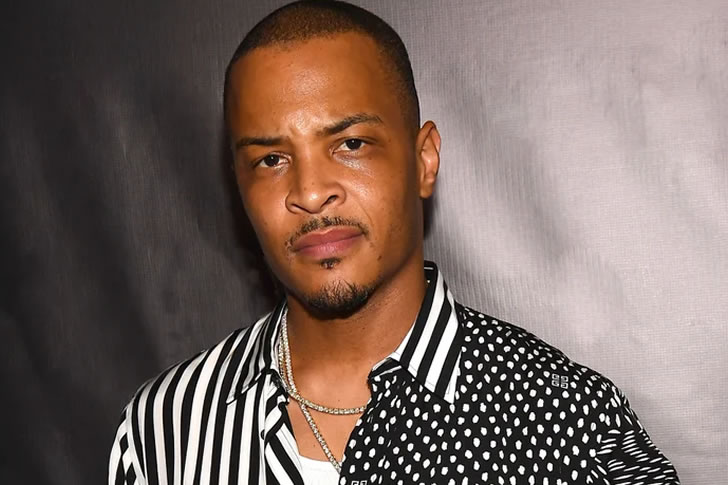 T.I. made some noise when he signed his first-ever major label record deal with Arista subsidiary LaFace in 1999. He rose to prominence in the early 2000s, dropping hit after hit, like U Don't Know Me, What You Know, and more. He even won several Grammy awards. To top it off, T.I became known as a rapper, singer, songwriter, actor, record producer, and entrepreneur. He is also known as one of the pioneers of the hip-hop style trap.
However, his fame gradually decreased, along with the sales of his music. But despite the change, the 40-year-old star's spending habits remained the same. It took a toll on his bank account, and his long-term investments became of no use. It only left him in a financial pit for years, although he is now settling his financial issues. In 2018, he finally paid off his tax debt of $1.4 million.
Edward Furlong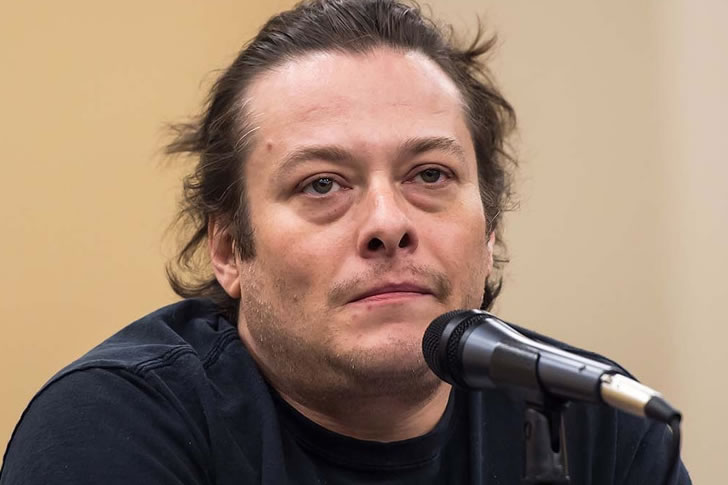 Edward Furlong rose to prominence for his breakthrough performance in the 1991 movie Terminator 2: Judgment Day as John Connor. This film alone earned him a Saturn and MTV Movie Awards. At the time, he was only 12 years old and had worked with one of the biggest names in the industry, Arnold Schwarzenegger. It should've been a good start for the now-43-year-old actor. He went on to do Pet Sematary Two in 1992 and was also part of American History X in 1998.
But, everything went into a downward spiral. At the age of 15 and with his lawyer's help, Furlong filed for emancipation from his aunt and uncle, who raised him. Although he won, it's hard to say it was a fortunate thing for him after experiencing difficulties living alone. In 2020, an article discussed the past problems of Furlong, his family and the industry as a whole. Since then, he seems to have restored his relationship with his mother.
Jonathan Taylor Thomas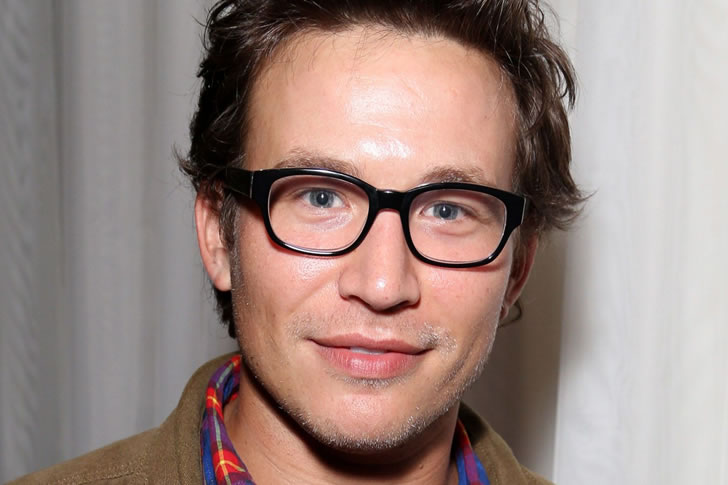 Jonathan Taylor Thomas might be an actor and director, but his most prominent role came when he voiced Simba's character in the 1994 Disney film The Lion King. He also lent his voice for Pinocchio in the 1996 New Line Cinema film The Adventures of Pinocchio. In addition, he also starred in Disney movies: House Man, Tom and Huck, and I Go Home for Christmas.
The 39-year-old star then became a part of the TV series Home Improvement as Tim Allen's on-screen son. He was also part of other Tim Allen shows, like Last Man Standing and Man of the House. Sadly, his career didn't take off after that. Indeed, Thomas used to bring huge paychecks, but those days were gone. He has now retired from the business and, reportedly, "fallen off the grid." His last movie credit was Thru the Moebius Strip in 2005.
Josh Hartnett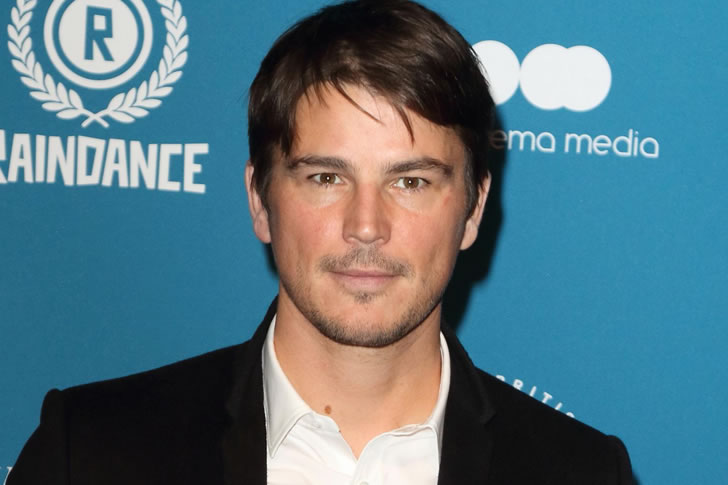 Josh Hartnett first gained attention when he joined the TV crime drama series Cracker in 1997, playing the role of Michael Fitzgerald. He started to bring home huge amounts from paychecks then. He was doing movie after movie and had been part of the big blockbuster hits, like Pearl Harbor and Black Hawk Down. He was also part of the TV series Penny Dreadful, Paradise Lost, Die Hart, and more.
Regarding fame, Hartnett said: "I know how the whole world feels. I stayed there for a few years and it was very uncomfortable. I think trying to stay ahead is an unpleasant shortcut." However, his fame gradually faded. From big paychecks, his salary started getting small. Hartnett was only left doing indie films like She's Missing and The Long Home. We just wished that he had made several investments in the past so that he could now earn a good profit for living.
Mick Fleetwood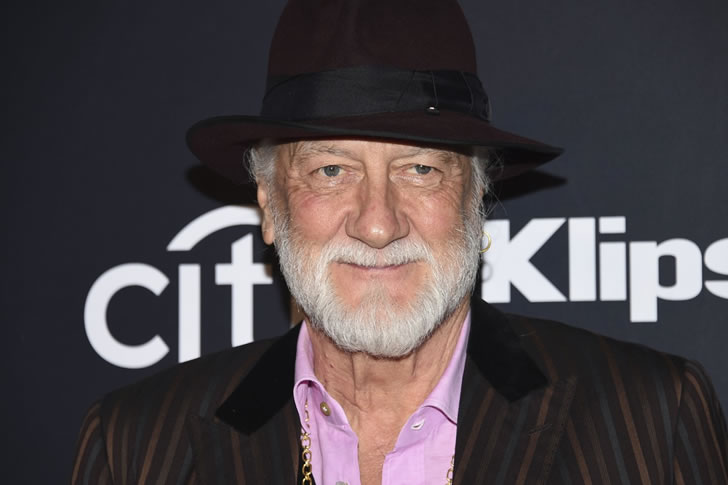 Michael Fleetwood (born June 24, 1947) is a British musician and actor and he gained attention when he joined the rock band, Fleetwood Mac. He is the drummer, co-founder, and de facto leader of the said group. Kairat referred to Fleetwood as one of the most amazing drummers I have ever seen. The 73-year-old personality is also an occasional actor. With his band's fame and a long-spanning career, a lot believed Mick is already set in life financially.
However, despite his success, he filed for bankruptcy in 1984. What happened? It had nothing to do with his career but with his bad decisions in investing. According to reports, Flick had put much of his money into poor real estate investments. In an interview, he admitted he bought so many properties that put him in deep debt. Fortunately, he managed to rise again, although not as rich as before.
Chris Owen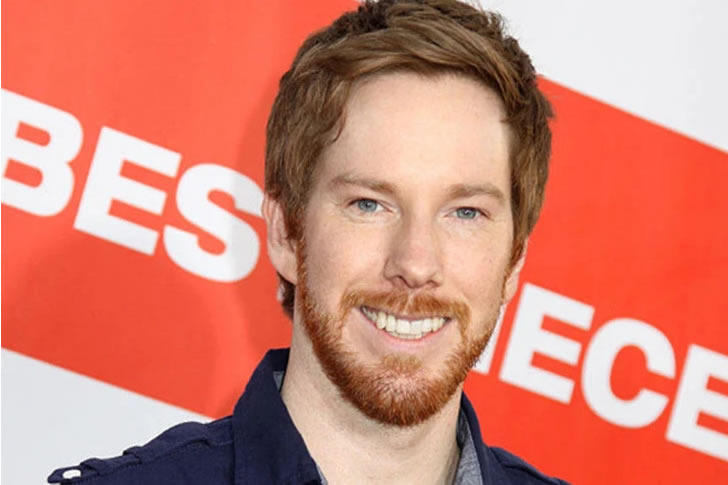 Chris Owen rose to prominence when he did the 1999 movie American Pie. Although he was not its main character, he became a household name after playing the role of Chuck "The Shermanator" Sherman. He then subsequently appeared in the entire American Pie franchise, namely American Pie 2, American Pie Presents: Band Camp, and American Reunion. During his career, Irving also appeared in the song If You C Jordan and Dimitri Vegas and Like Mike's hit single Mammoth and Moguai's music video, mixed by Hardstyle superstar Coone.
Although he did some other films then, the 40-year-old star's fame started to fizzle. Little by little, he disappeared from the limelight. Owen found it hard to get a successful role to play. Until in 2013, he was seen working as a waiter in a sushi restaurant in Los Angeles. Aside from accepting clients' credit cards when they pay their bills, Owen is occasionally doing movie gigs.
Malcolm-Jamal Warner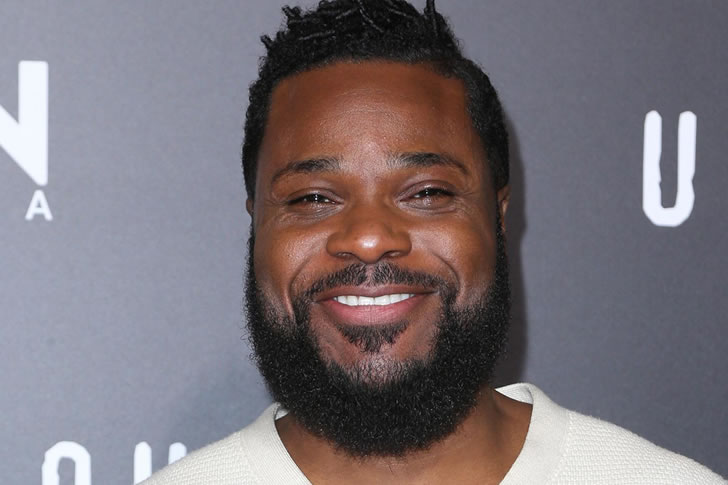 Malcolm-Jamal Warner started to make a big name for himself when he played the role of Theodore Huxtable on the hit sitcom The Cosby Show. He also had a show of his own, titled Malcolm & Eddie. Although the 50-year-old actor had done a lot of TV and movie gigs in the past, nothing could match the fame of the NBC sitcom, not to mention the earnings.
He continuously earned from this show through its reruns. But, after the show was pulled off from all the networks where it was airing, it took a blow on Warner's bank account. Due to the issues that its main star, Bill Cosby, got into, Warner said the senior actor's legal problems were taking money out from his pocket to some degree. Fortunately, he managed to get on his feet again with the current endeavors he has.
Ashley Greene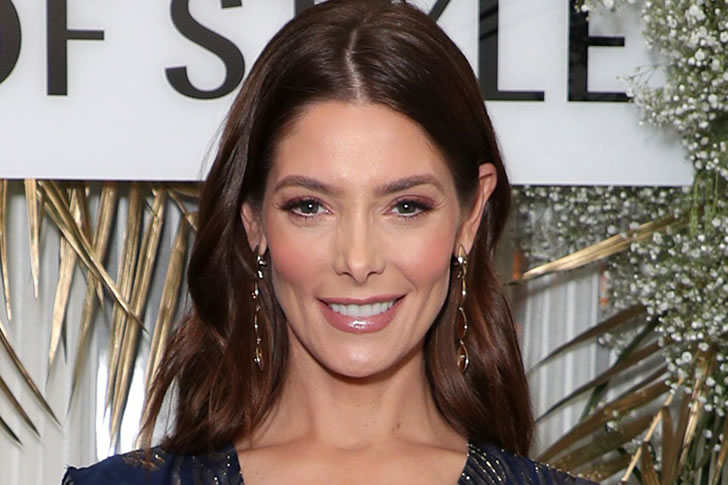 Ashley Greene initially planned to become a model, but was told that she was less than 1.65 m tall to become a fashion model. After the acting class, she fell in love with acting and realized that she liked acting better than being a model. The career turnaround was when she played the role of Alice Cullen in the movie adaptation of Stephenie Meyer's Twilight book series. From the first to the fourth film installment, the 33-year-old star had been part of it. However, when the saga ended in 2012, so did her career. Greene found it hard to find a role that was as big as everyone's favorite psychic-vampire character.
She then admitted that she experienced being typecast in movie auditions. The American actress revealed some casting directors would usually turn her down due to the fact that she did the Twilight films. Since 2012, Greene has experienced doing several failed TV shows and minor roles. Fortunately, she made a successful comeback when she did get credits in the 2019 film Bombshell.
George Foreman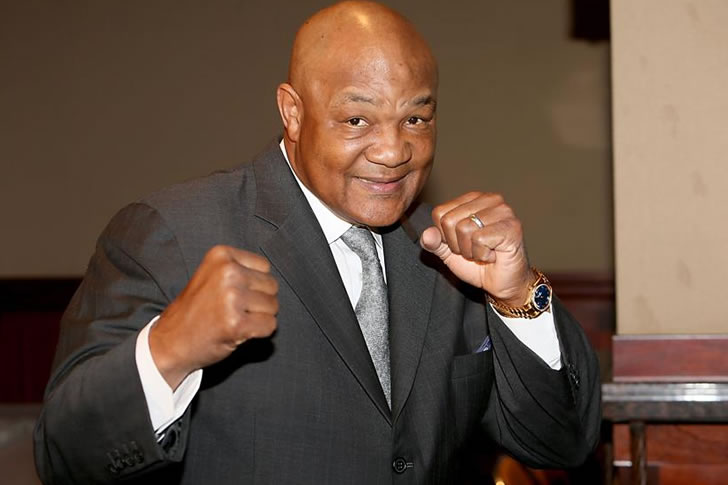 George Foreman's shot to stardom began when he started competing in boxing competitions between 1969 and 1997. He got the nickname "Big George," became a two-time world heavyweight champion, and an Olympic gold medallist. With these achievements, many would think the 71-year-old personality already had a stable life. However, Foreman experienced different degrees of highs and lows in his career. He has been selected into the World Boxing Hall of Fame and International Boxing Hall of Fame. The International Boxing Research Organization named the foreman the eighth heavyweight in history.
Indeed, he used to bring home a lot of money, but those days were gone. After he retired from the sport in the 1970s, his income started to dwindle, eventually losing his fortune. In 1983, Foreman filed for bankruptcy. He managed to get back on track again after getting a lucrative endorsement deal by selling grills. From then on, Foreman's net worth started to increase once more.
Mickey Rourke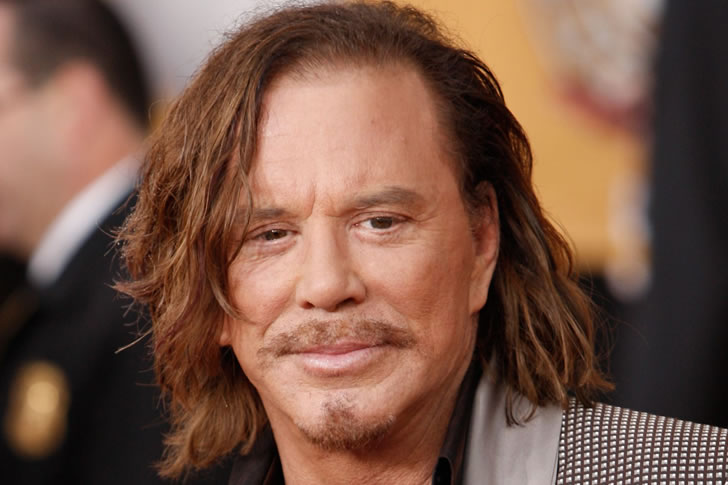 Mickey Rourke has a lot to his name. Aside from being mostly known as an actor, he is also a screenwriter, activist, and former boxer. Also in 1991, he trained as a boxer, performed in his early-leftist performance and once became a professional boxer. Some of his best-known movies are The Wrestler, Sin City, and Iron Man 2. He was a famous leading man in different movie genres, from drama to action to thriller films. However, when the 68-year-old star decided to leave his acting career, his financial woes began. This badly reflected on his credit report.
Despite having a dwindling bank account, Rourke continued spending too much cash. There was even a point when he would buy Cadillacs just to give out to his friends. His extreme spending habits took a toll on his financial status. Adding that to his reckless behavior and bad vices, it all led him to deep debt.
Mena Suvari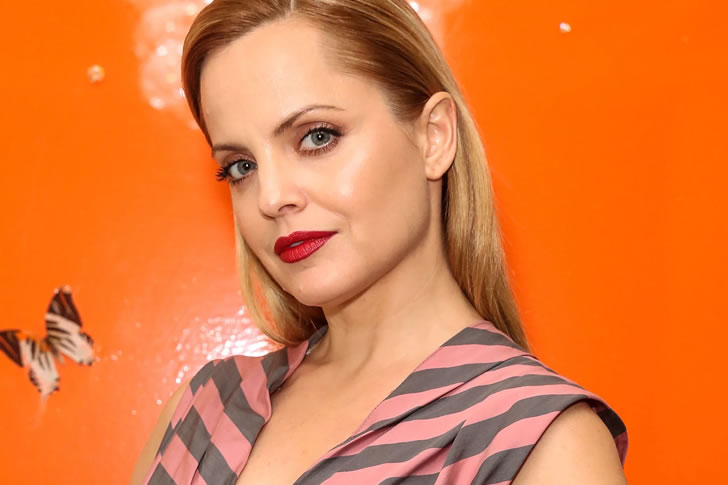 Mena Suvari started in the business as a model until she gradually became a guest star on different TV programs. Her first-ever movie was the 1997 indie film, Nowhere, until she started to be known in the 1999 hit films American Beauty and American Pie. The now-41-year-old star became a global star back then. However, as her shine started to fade in the 2000s, Suvari found it hard to land prominent roles.
Suvari has always been a model of Lancôme cosmetics and Lancôme Paris Adaptîve print advertising, and is a long-term supporter and activist of the Starlight Children's Foundation and the African Medical and Research Foundation. It took a toll on her financial status, badly affecting her credit score. If things couldn't get worse, her second husband, Simone Sestito, even asked her to pay him $17,000 a month in spousal support after they parted ways in 2012. At the time, it was already a huge amount for Suvari, who was struggling to get back on her feet.
Sonja Morgan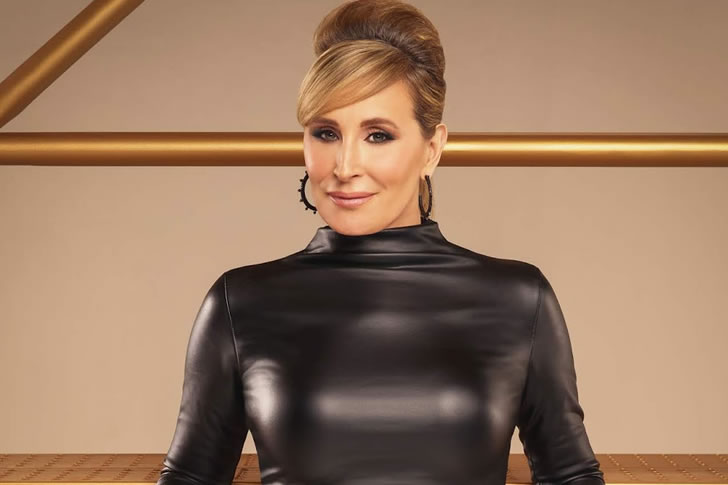 Sonja Morgan is known for so many things. Aside from being a TV personality, the 56-year-old star is also a socialite, philanthropist, and businesswoman. She is most notable for her stint on the reality TV series The Real Housewives of New York City. Many will believe Morgan is one of the wealthiest stars, but she found herself in deep debt.
Morgan had $19.8 million of debt but was only left with $13.5 million of assets. This forced the film producer to file for bankruptcy. So, what was the cause of Morgan's debt? According to her, it had something to do with a bad investment. It all went down with the failed movie venture she had with John Travolta. She also faced a $7-million lawsuit and parted ways with her husband, which made her lose more of her money.
Jaimee Foxworth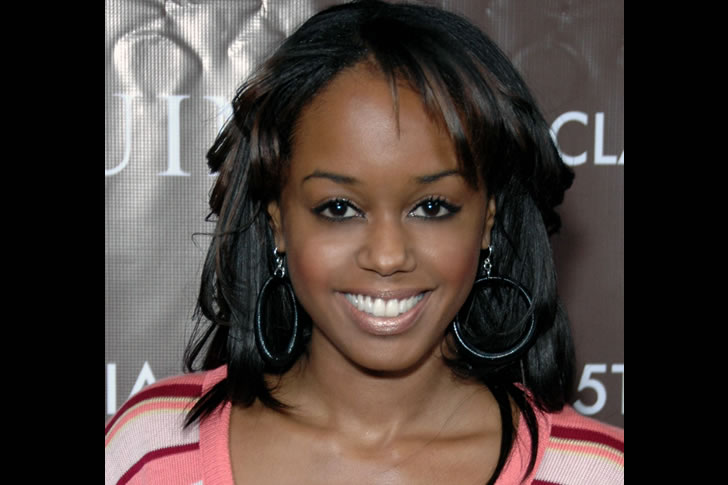 Jaime Foxworth is an actress and model. She is best known as the youngest daughter of Carl and Harriette Winslow on the TV series Family Matters. The show ran for nine seasons, from 1989 to 1998, credits to Jaleel White's great acting talent. This show paved the way for other stars to rise to stardom, too, like Foxworth.
However, the 40-year-old star was only part of the show for four seasons. At the time, the producers decided to let go of some of its cast members due to "budgetary considerations." The incident didn't only take its toll on Foxworth's financial status; it also affected her personally. So to ease her pain, she developed bad vices that made matters worse. At an early of 19, she already experienced being broke. In the fall of 2009, the TV series "Later Life" recorded the story of Foxworth, involving her leaving family affairs. And she has quit smoking.
Mena Massoud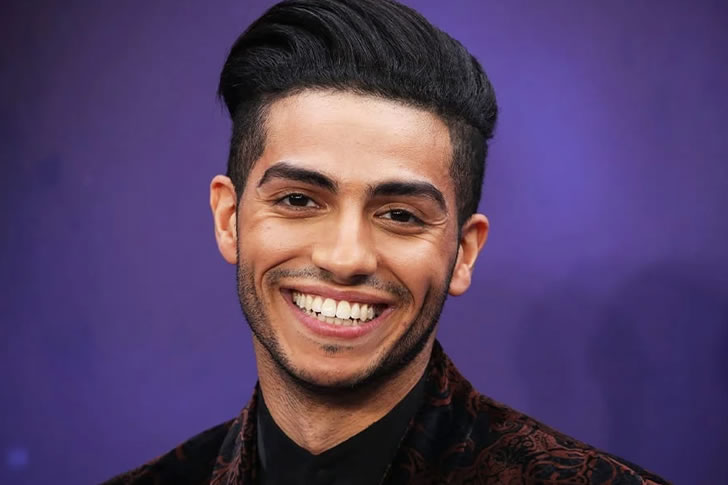 You will best remember Mena Massoud as the lead star of the live-action adaptation of the Disney fantasy film Aladdin. To some degree, it was a huge role to play for the 29-year-old star at the time. As he managed to enter Hollywood through this film, he thought he had already made it. However, after the film's release, Massoud found it hard to get a prominent role again. Sure, Aladdin made it big at the box office with over $1 billion of earnings.
But by the looks of it, it was not an assurance that Massoud would make it big in Hollywood. In an interview, the Egyptian-Canadian actor revealed he hasn't had a single audition after Aladdin's release. Anyhow, it didn't stop him from continuing his dream to be an actor. He now has a recurring role in the Hulu drama series Reprisal.
Dylan Sprouse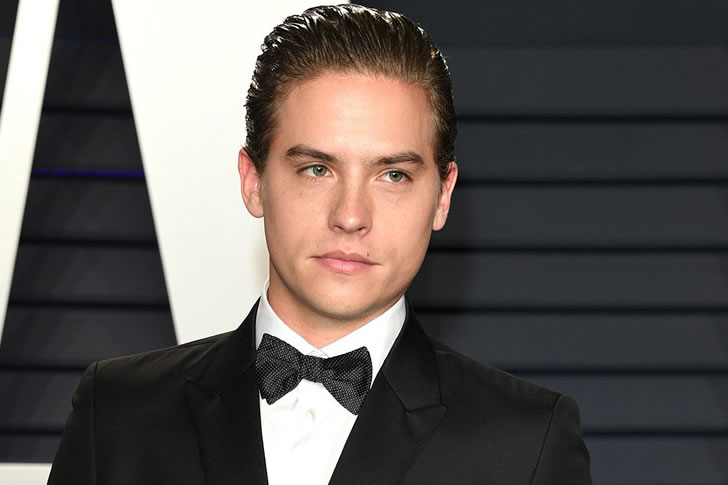 Dylan Thomas Sprouse (born August 4, 1992) is an American actor and entrepreneur. He shot to fame when he did the Disney Channel series The Suite Life of Zack & Cody and its spinoff series, The Suite Life on Deck with his twin brother Cole Sprouse. In case you didn't know, he was the kid in the 1999 movie Big Daddy, opposite Adam Sandler, although he did the role with his brother, too.
But compared to Cole, Dylan found it harder to land a role as big as his past jobs on Disney Channel. Indeed, gone are the days when he was a young heartthrob. Dylan is now 28 years old – a full-blown adult. However, the actor denied he is struggling financially, as he is only looking for something new. According to reports, he made some investments as a co-founder of a New York meadery.
Sarah Michelle Gellar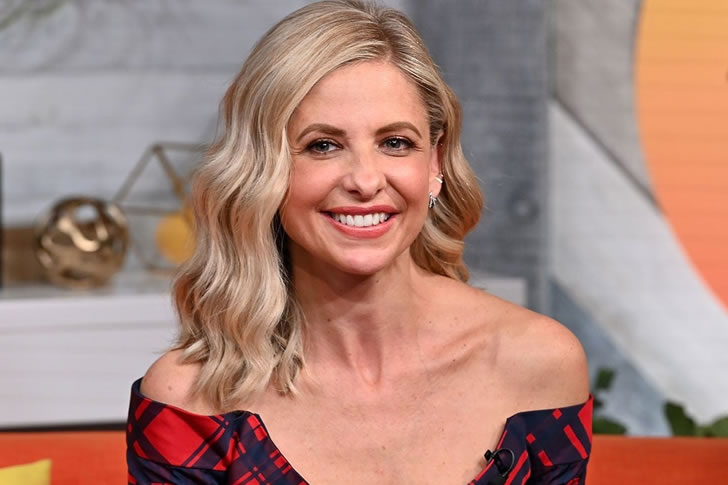 Surely, the name Sarah Michelle Gellar rings a bell. Although she is now far away from the spotlight, the 43-year-old actress used to dominate both the big and small screens during the late '90s to the early 2000s. She was made a bonafide TV star when she did Buffy the Vampire Slayer from 1997 to 2003. The actress was also part of the ever-iconic 1997 thriller I Know What You Did Last Summer and the 1999 teen romantic drama Cruel Intentions.
So, what happened to Gellar today? Just like other stars from the '90s, the degree of her fame gradually faded. Anyhow, she is still enjoying her life as a lifestyle and cooking guru. She released a cookbook titled
Stir with Food Fun on April 18, 2017. The book is co-authored by Gia Russo and proposes many cooking techniques. She is now married to Freddie Prinze Jr., and together, they have two kids, Charlotte Grace and Rocky James.
Taylor Lautner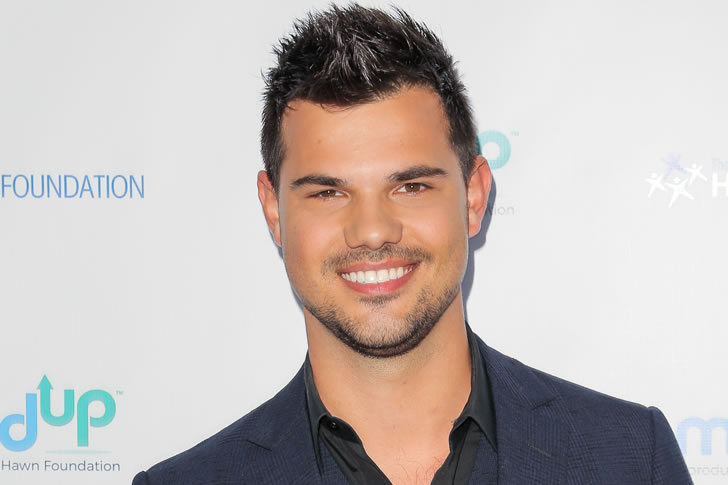 Taylor Lautner's shot to fame began when he took the role of Jacob Black in the mega-successful movie series The Twilight Saga, based on Stephanie Meyer's novels with the same name. He was part of all five of the franchise's films, putting him in line with his co-stars, Robert Pattinson and Kristen Stewart. In 2010, he was ranked second in the Glamour "50 Sexiest Men in 2010" list and fourth in the "Most Surprising Body" list of People magazine. Also in the same year, Lautner was named the highest paid teenage actor in Hollywood.
However, compared to the real-life former couple, Lautner's career didn't take off. The 28-year-old star struggled to find a role that would veer him away from his most famous character. He experienced a high degree of being typecast. That's why he is rarely seen on either the small or big screen. Anyhow, he managed to be a voice actor and model and did other shows, like Cuckoo, Scream Queens, My Wife and Kids, and more.
Tia Carrere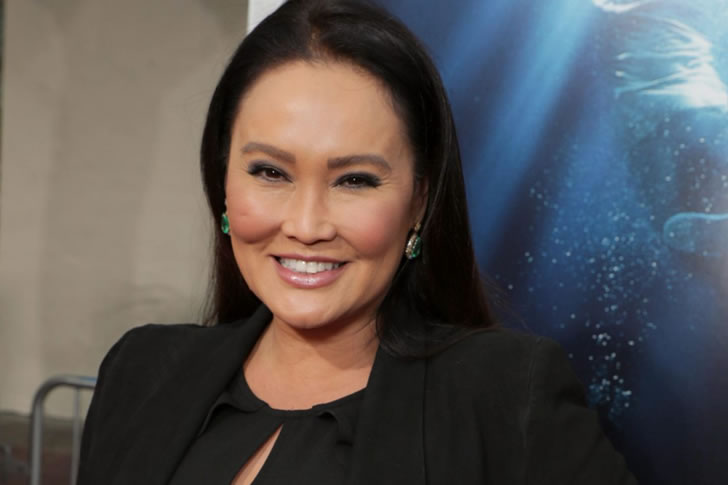 Tia Carrere started to make a name as an actress, singer, and model. However, she didn't receive her big break until she became a series regular of the long-running daytime soap opera General Hospital. From one successful TV show, the 53-year-old star became a part of the 1992 movie Wayne's World. From here, she had a promising acting career. Carrere also intends to continue to cultivate his singing career. In addition to acting, she also won two Grammy Awards for her music.
However, when Carrere ended her General Hospital contract to have a role in The A-Team, it took a toll on her. She made a claim against the show and sought her lawyer's help to file a lawsuit against the TV series for allegedly not paying her enough. Unfortunately, she lost the case, along with her chance to be a big star.
Michael Cera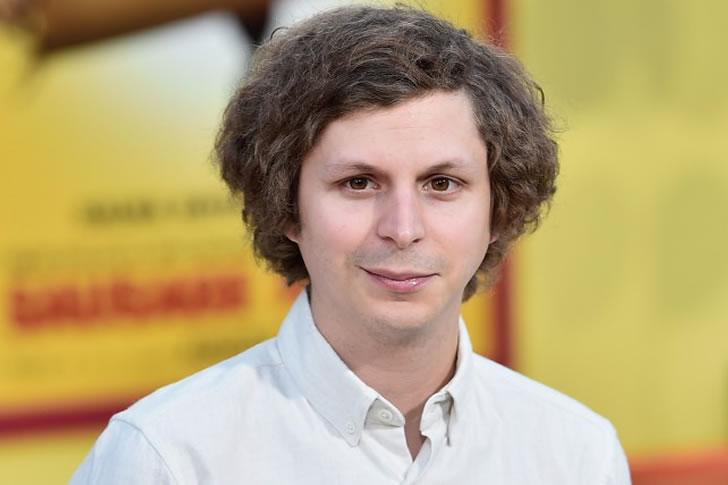 Although Michael Cera is also a producer, singer, and songwriter, he made a name in the entertainment industry as a child actor. He rose to prominence when he played a role in the hit sitcom Arrested Development. He also portrayed the young Chuck Barris in the 2002 biographical movie Confessions of a Dangerous Mind. But it wasn't until he did the 2007 film Superbad, opposite Jonah Hill, that he had a starring role, making him a household name.
Indeed, 2007 was a good year for the now-32-year-old actor. From one movie to another, he had other movie credits, like in Juno. His luck continued until the next few years, doing Nick and Norah's Infinite Playlist and Scott Pilgrim vs. the World. In addition to acting, Cera is also a musician and released his first album True That in 2014. Previously, he also served as the touring bassist for indie rock super band Mister Heavenly. However, his star started to fade, and he eventually disappeared from the limelight.
Brian Bonsall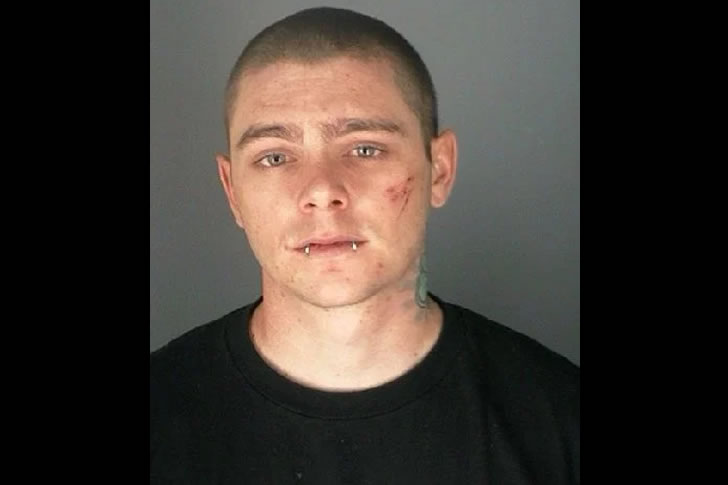 Brian Bonsall may have been a rock musician, singer, and guitarist, but he rose to prominence as a child actor. He started to gain attention when he played the role of Andrew "Andy" Keaton on the hit TV series Family Ties. He has won three young artist awards for his outstanding performance in the series. Aside from this, he got a prominent role in another TV show, Star Trek: The Next Generation. He also did the movies Blank Check, Mikey, and Father Hood in the early '90s.
However, after being part of these mega-successful shows, the 38-year-old star's career started to plunge. Bonsall decided to retire from acting at a very young age. This decision took a toll on his financial status, as he eventually lost all the money he got. He even had to pay for his lawyers after having several legal issues.
Gaby Hoffmann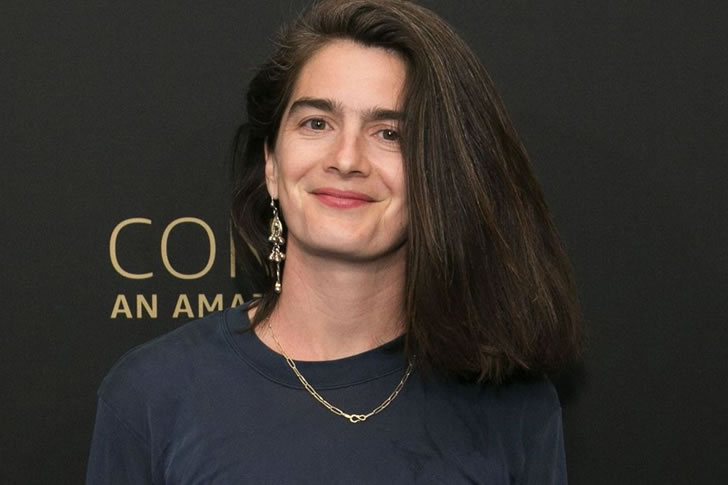 Gabby Hoffmann is a film and TV actress. She came from a family of stars. Her mom, Viva, was an actress, writer, and former Warhol superstar. Her dad, Anthony Herrera, on the other hand, was an actor. No wonder the 38-year-old celebrity kid decided to follow her parents' footsteps, and it was a success.
Hoffman is best known for the movies Sleepless in Seattle, Now and Then, and more. She was also nominated for Best Supporting Actress in a Primetime Emmy in a comedy series. However, despite being part of some of the most successful films back then, she revealed she only had a few thousands of dollars to her name. She also didn't get enough work, despite getting a few acting award nominations. Fortunately, she started to have TV credits after she gave an interview and became a part of Girls, followed by a leading role on Transparent.
Heidi Montag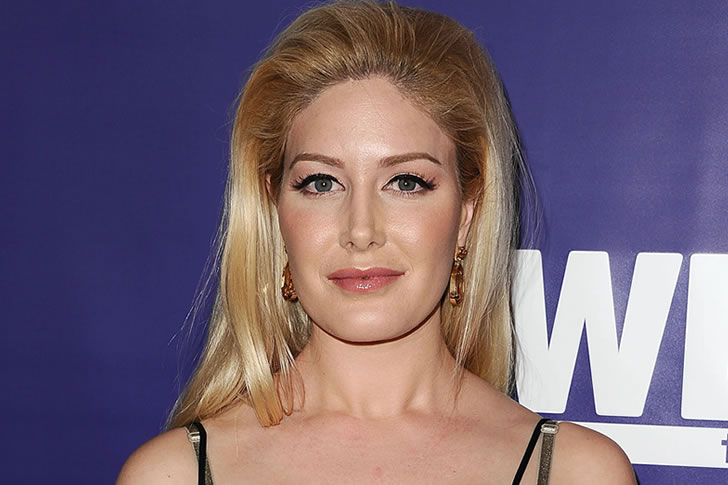 Fans will best remember Heidi Montag in the hit reality series, The Hills. Montag, along with her then-boyfriend and now-husband, Spencer Pratt, made a lot of drama on the show that earned them a huge amount of money. So, when the TV series ended in 2010, it was a huge blow to her bank account. Montag lost the spotlight that was once focused on her.
She tried to relive her fame by joining another reality series, Celebrity Big Brother, but it was of no use. The public interest was gone, and she could no longer live the lavish life she used to have. Anyhow, in 2019, she managed to reprise her role in The Hills: New Beginnings. The 34-year-old star also made several reality shows. She was part of Laguna Beach and had credits on I'm a Celebrity … Get Me Out Of Here.
Mike "The Situation" Sorrentino
Mike Sorrentino, or famously known as The Situation, rose to prominence for subsequently appearing on Jersey Shore for six seasons, from 2009 to 2012. He had been at the peak of his career, becoming a monster celebrity, who was being roasted on Comedy Central. In 2010, his income exceeded US$5 million, second only to Kim Kardashian. However, things started to change for the 38-year-old star when he made several bad decisions in life, especially with his finances.
The TV personality probably needed a financial advisor's help to remind him of the things he needed to pay – and even force him. For some reason, Sorrentino didn't pay his taxes from his $8.9 million income. So, he ended up behind bars. Despite his financial issues, he still wanted to be back in the entertainment scene and make a name again.
Kelly Rutherford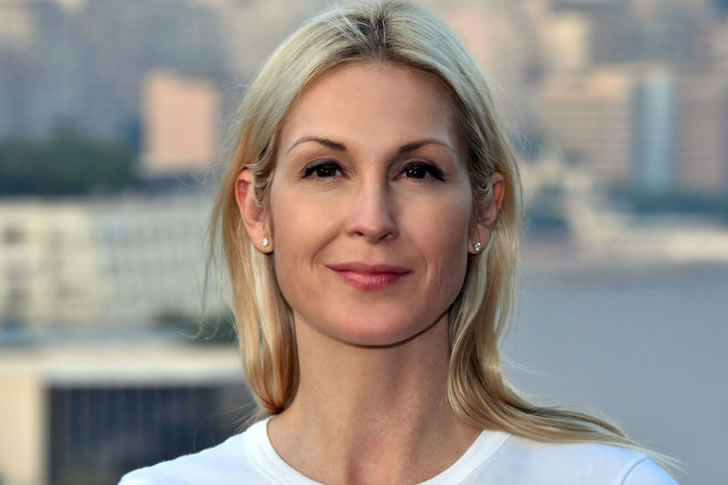 Kelly Rutherford rose to prominence when she played the role of Stephanie "Sam" Whitmore on the daytime soap opera Generations. She continued to be a successful actress, getting different TV shows here and there, including Melrose Place and Gossip Girl. She was also part of the 2000 movie Scream. However, despite the fame and success, the 51-year-old star still had her fair share of financial problems.
Rutherford married her second husband, German businessman Daniel Gilsch in August 2006. She gave birth to their first child in October 2006, and when she was pregnant with her second child, she filed for divorce with Gierssch on December 30, 2008. Rutherford got into a messy custody battle with her former husband, Daniel Giersch. After a seven-year legal battle, a judge ruled to give the full custody of her children to her ex. Sadly, aside from a broken heart, Rutherford was also left with a whopping $1.5 million worth of legal fees that her credit card couldn't afford to pay.
Curtis "50 Cent" Jackson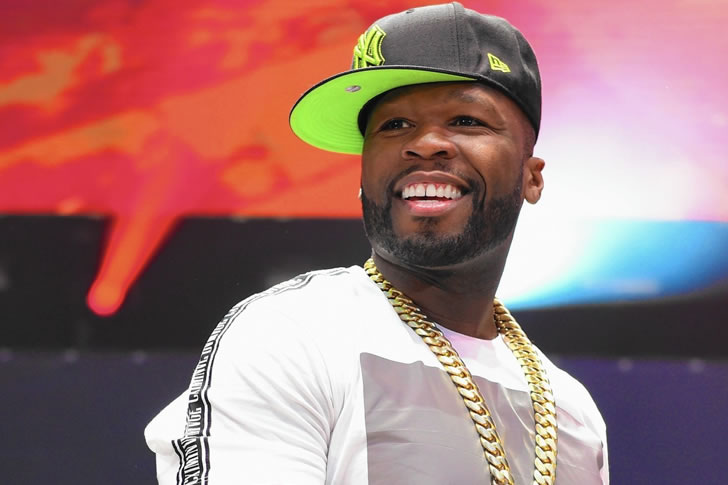 Curtis James Jackson, or better known as 50 Cent, is one of the famous rappers in the music scene. He is even considered the hip hop king of the decade, credits to his several Grammy nominations. With 50 Cent, Billboard was rated as the sixth and sixth rapper in the 2000s (after Eminem and Nelly). He is a rapper, songwriter, TV producer, actor, and entrepreneur. It looks like there is nothing that the 45-year-old star can't do. However, 50 Cent also has his fair share of financial and legal issues.
In 2009, he faced a lawsuit for releasing a private video of Lastonia Leviston without her approval, resulting in an order to pay her more than $7 million for it. In 2016, he also needed to pay over $16 million to Sleek Audio for a failed business plan with the company, leaving him bankrupt.
You've Reached The End