Top Five Most Bankable Celebrities on Television
Hollywood is home to some of the world's biggest earners and that is no secret. These celebrities may be mirroring the lives we live on the screen, but they are probably not earning the same paycheck all of us do. It may be very jealousy-inducing, but these actors make more money per episode than we do in a single year. Though it's kind of hard to imagine, some actors can still make fellow actors stare in jealousy with their enviable paycheck. A circle within a circle if you will. However, in a cutthroat industry such as Hollywood, we can only assume that their journey to the top involved a lot of grit, commitment, sheer talent, and maybe a dash of luck. But no matter how these celebrities managed to get on top of the game, it's clear that all their hard work paid off. So let's now take a look at some of the few celebrities whose bank accounts increase by millions for every 20 to 40 minutes on screen.
JERRY SEINFELD – SEINFELD, $1 MILLION PER EPISODE
At some point in his long and successful career, Jerry Seinfeld was the funniest man on television. Jerry may no longer enjoy that distinction today but the comedian continues to indulge in the massive fortune that his humor brought him. It has been reported that by the end of his hit TV show, Jerry was amassing a whopping $1 million paycheck per Seinfeld episode. But it doesn't end there. The comedian's paycheck from Seinfeld continued to balloon when the online streaming giant, Netflix, acquired access to the show for a handsome price of $100 million. Jerry was able to negotiate a successful deal thanks to his team of lawyers and industry experts. Who knew being funny would reap such a big reward?
EMILIA CLARKE – GAME OF THRONES, $1 MILLION PER EPISODE
When the HBO drama Game of Thrones aired in 2011, it quickly took the world by storm. For the eight years that it ran, it became the defining series that marked a decade. It's arguably one of the most popular shows of its time which is why the actors that starred in it since the beginning, walked away with a very heavy salary by the end of the series. Emilia Clarke, who played the exiled queen Daenerys, reportedly took home $1 million for every episode she did by the end of Game of Thrones. We are only talking about the initial offer. It's most likely that the actress took home more after accountants and the lawyers were done finalizing the show's total revenue.
KELSEY GRAMMER – FRASIER, $1 MILLION PER EPISODE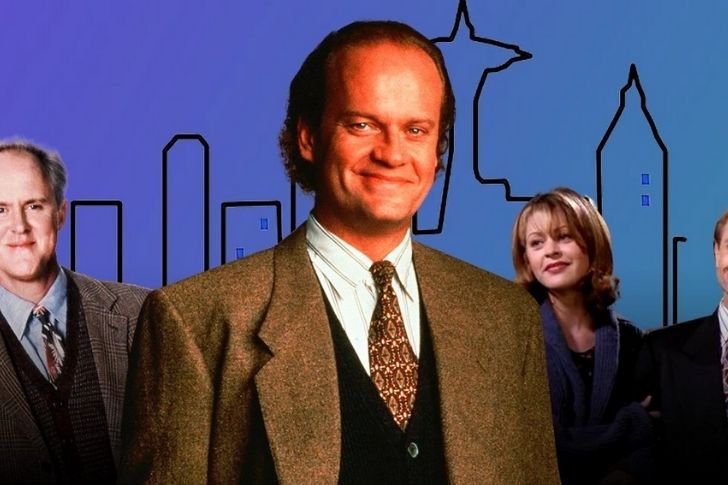 Thanks to the success of the 1980s sitcom Cheers, American actor Kelsey Grammer was able to enjoy a lead acting credit in its spin-off series called Frasier. Given Kelsey's stunning performance as Dr. Fraiser Crane, it was no surprise that the actor was also able to bring the show to greater heights as the show's main character. The show ran for an impressive eleven seasons and was able to amass a huge income. By the end of its eleven-year run, the actors who starred on the show were able to bring home some very hefty paychecks, especially Kelsey. It has been reported that by the end of his decade-long performance as Dr. Fraiser Crane, Kelsey was taking home a whopping $1 million salary for every episode. No wonder he's one happy man!
CHARLIE SHEEN – TWO AND A HALF MEN, $1.8 MILLION PER EPISODE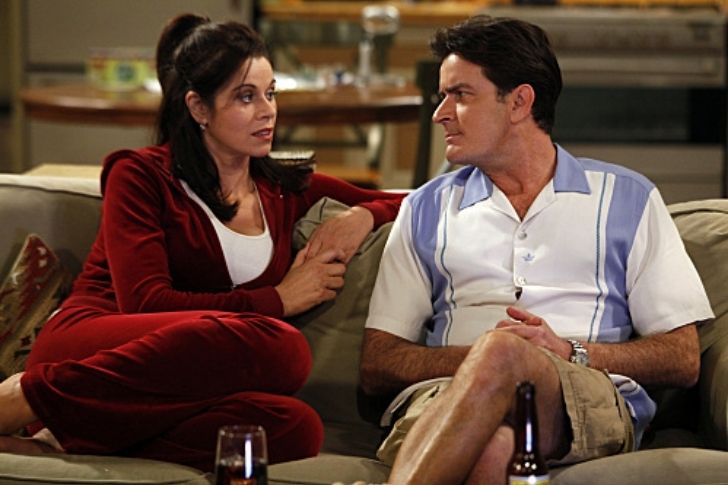 Charlie Sheen may have had some spectacular ups and downs in the entertainment industry but his time as Charlie Harper in the show Two and a Half Men certainly marked his highest highs. He was so on top of his game at that time that he was even named the highest-paid actor on television earning $1.8 million per episode! Though Charlie's time on the show came to a screeching halt, he still managed to earn a handsome amount of money from being Charlie Harper. That money probably went to a good investment and who knows, maybe Charlie is still reaping the fruits of that investment. Despite battling some personal issues, Charlie doesn't seem financially challenged even until today. His time on the show surely gave him more than enough to live out a comfortable life for quite some time.
JENNIFER ANNISTON – THE MORNING SHOW, $2 MILLION PER EPISODE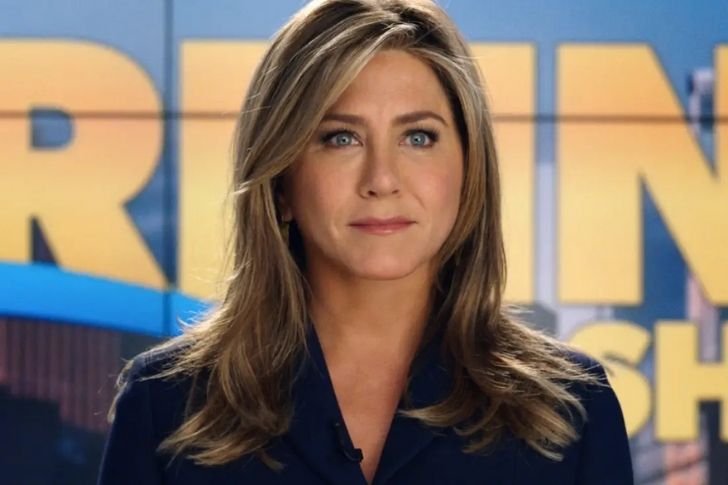 We already know Jennifer Anniston reaped and continues to reap an insane amount of fortune from the hit sitcom Friends. But what many of us may not know is that the actress is still on top of her game when it comes to striking multi-million dollar deals. In her most latest project, The Morning Show, Jennifer gets to take home a handsome amount of $2 million after every episode. The actress stars as veteran morning show anchor Alex Levy who is fighting to maintain her post as a morning show news anchor. Just like any of her other roles, Jennifer brought an incredible performance that's surely worthy of $2 million. She also stars alongside some of Hollywood's biggest names such as Steve Carell and Reese Witherspoon.