Moments on Live TV That Shocked Audiences
Nothing makes good TV more than an unexpected turn of events caught on camera. There is certainly no shortage of it when it comes to Western media. Although most of those events are thoroughly enjoyable and maybe slightly cringy, some of them are utterly painful and heartbreaking to watch. But no matter how cringy, shocking, or downright upsetting they may be, one thing is for certain, they drive in more viewers and thus racking in more ratings. It's just how humans work. The more intriguing and uncertain the situation, the more we want to learn more about it. We just can't get enough of the drama and the tension that's unfolding before our very eyes that we don't care whether it has something to do with us or not.
In the age of smartphones and digital media, people now have the power to stream and cover events live as they unfold. This, of course, has its downside but there is no stopping it now. But before digital media completely kills the television industry, let's first look back at some of the most heart-stopping events to be ever caught on camera.
THE MOMENT THAT STARTED IT ALL
If you are a big fan of anything Hollywood, then you may already be well-aware of the feud between two of music's biggest names, Taylor Swift and Kanye West. This Hollywood tug-of-war all began in the 2009 VMAs when a slightly tipsy Kanye snatched the mic from then 19-year-old Taylor Swift as she was making her acceptance speech for her Video of The Year Award. As a shocked and dumbfounded Taylor stood behind the spotlight, Kanye continued to voice his opinion about who he thinks should've won the award, pointing at Beyonce. The exchange between the two musicians shook the entire entertainment industry, and therefore, marked the beginning of a decade long feud. Both artists went on their careers with Kanye exploring into different fields of investments and Taylor taking over the entire music industry. However, after a few years of lying dormant, the two rekindled their feud when Kanye released his music video for his song Famous which seemed to convey that he made Taylor famous all while featuring a mannequin of Taylor dressed with nothing in his video.
THE EAGLE IS DOWN!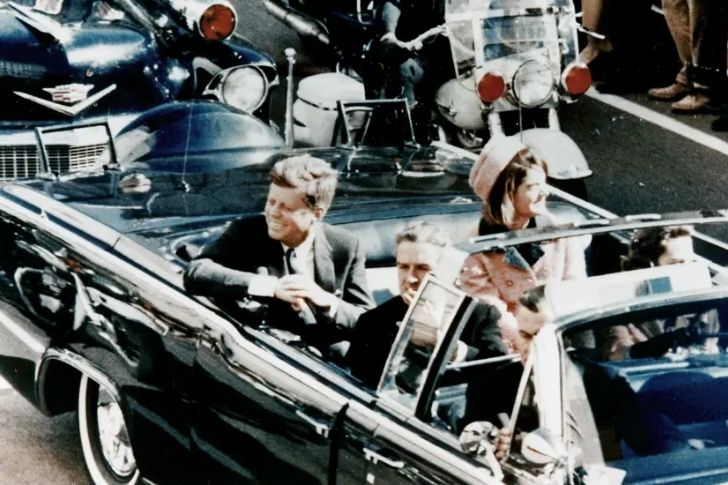 On November 22, 1963, a large degree of excitement was spreading in the western part of the United States as the excited citizens of Dallas, Texas took to the streets to welcome the President of The United States in what was supposed to be a celebratory visit for the President's re-election. However, as John F. Kennedy and his wife Jackie sat side by side in their black convertible, gunshots rang out from afar and before anyone knew it the President was slumping against his wife all bloodied from a gunshot wound that struck his head. What was supposed to be a jovial and historic visit quickly turned into a tragic event and it was all caught on tape. It was definitely a moment that will live in infamy and to this day, the footage that showed JFK's final moments remains to be one of the most famous and most dissected pieces of videos of all time.
SAN FRANCISCO EARTHQUAKE
Earthquakes, although unpredictable, are hardly a rare occurrence especially in a place like California. However, on October 17, 1989, an earthquake magnitude degree of 6.9 shook the entire city of San Francisco to its core, leaving so much destruction in its wake. During that time, sports commentators Bob Costas and Tim McCarver were in the middle of giving a sports analysis when the quake shook the sports stadium that they were in. Thousands of fans watching the 3rd Game of the 1989 Baseball World Series were also left shocked by the sudden quake. However, after the tremors subsided, the game went on as usual. Because of the impact of the quake on the city of San Francisco, the footage of the two commentators became an iconic moment in American television.
THE DAY AMERICA STOOD STILL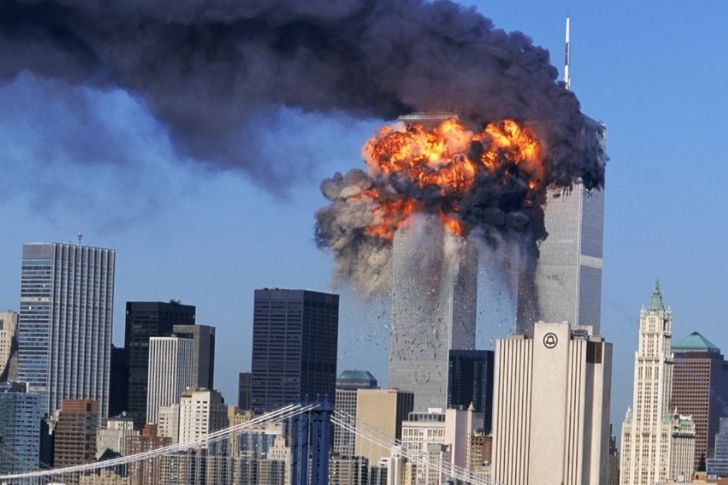 September 11, 2001, is a heart-stopping moment that will forever live in infamy. What started as a normal day for citizens of New York City, quickly turned into a catastrophe as two commercial planes crashed onto the city's famous Twin Towers. It was later revealed that the crash was in fact a terrorist attack. The world literally stood still as flights and any sort of travel around the world was brought to a halt. People, not only from America, stayed glued to their TV screens as the events of 9/11 unfolded on screen. The events of September 11 changed the game for everyone. The effects of that event can still be felt today, and it will forever be a date in history that will be embedded in the hearts and minds of every American.
MISS UNIVERSE MIX UP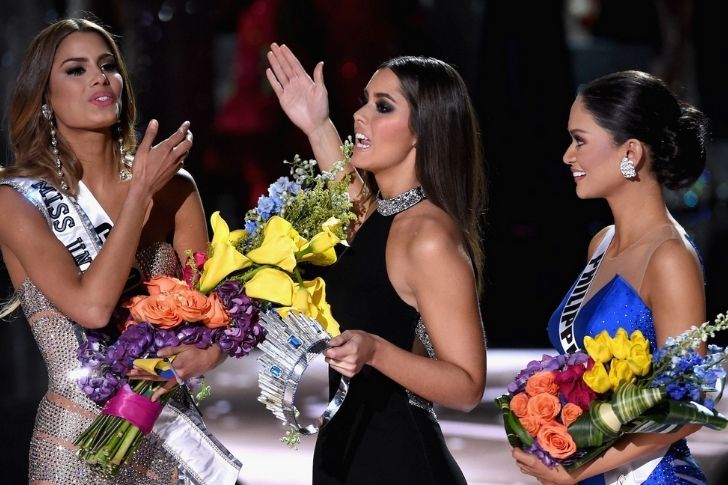 When you are hosting an international competition live, there should definitely be very very little room for error. One mistake and everything could blow-over. However, veteran host Steve Harvey had to learn the hard way. In 2015, the American host was tasked to host the prestigious Miss Universe pageant in Las Vegas, Nevada. The event was participated by several beautiful women from all over the world vying for the Miss Universe crown and so when Steve Harvey announced the winner, everyone who was holding their breaths for Miss Colombia burst into cheers. However, after the crown has been placed on the head of Miss Colombia, Steve reappeared on the screen to announce one of the biggest plot-twists in beauty pageant history. As it turns out, the real winner of the pageant was actually Miss Philippines, who was initially announced as the first runner-up. The entire thing was a golden piece of television content although we do feel sorry for the two girls and the host who suffered a certain degree of embarrassment from the whole thing.
Based on materials found on Bestlife